Recommended places to eat near Cheltenham Literature Festival
It's that time of year again to come together and celebrate the written and spoken word. The longest-running festival of its kind in the world Cheltenham Literature Festival presents the best new voices in fiction and poetry alongside literary greats.
The festival also presents the perfect opportunity to indulge in delicious food and drink. Our food and drink guides share comprehensive lists of over 140 Cheltenham restaurants, 60 Cheltenham cafes and 100+ pubs and bars in Cheltenham. To narrow the choices down for you we've shared our recommended places to eat near Montpellier Gardens, the festival village for Cheltenham Literature Festival below…
Food & drink options on site at the Cheltenham Literature Festival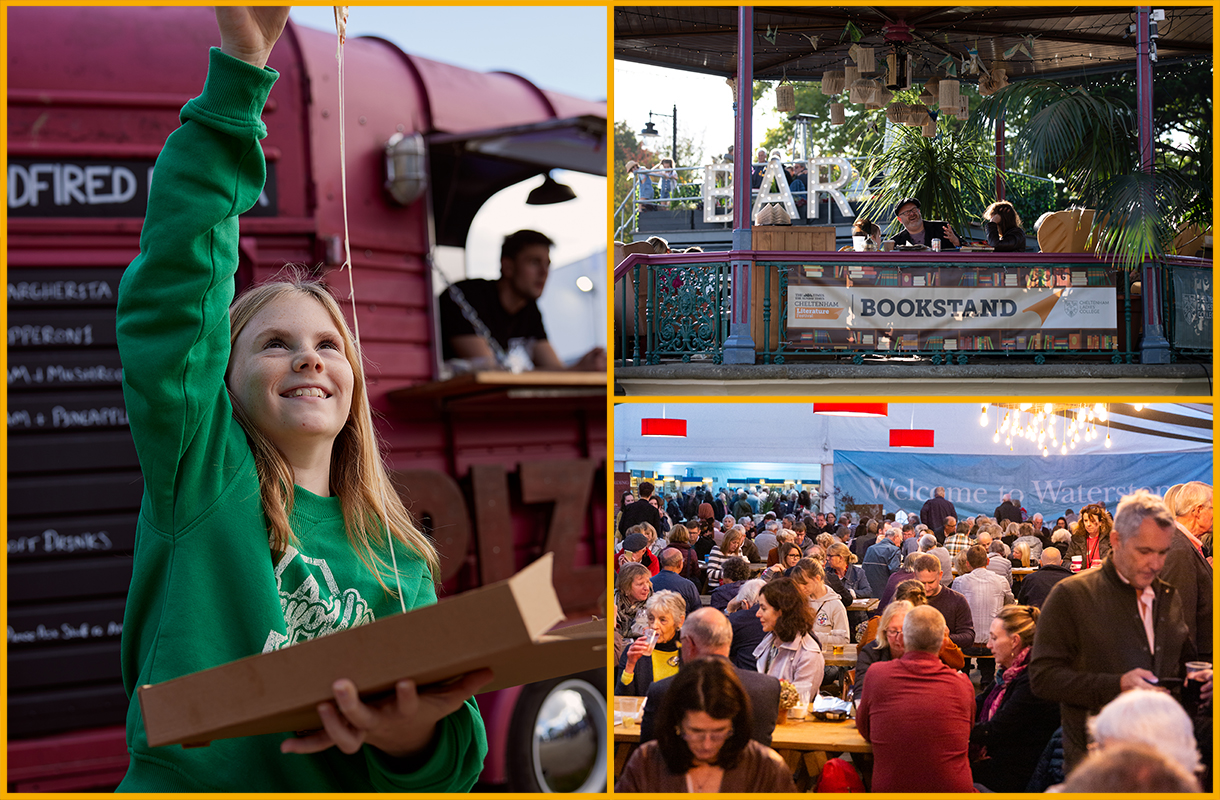 Relax and refuel in between talks with hot and cold food and drinks from the buzzing Feast Café and Festival Bar. Support Cheltenham Festivals as a charity by stopping at one of the street food vendors serving culinary treats from around the world. Or why not take part in one of the festivals unique food themed events at the iconic Daffodil Restaurant on Suffolk Parade? There's something for everyone.
Restaurants and cafes near Cheltenham Literature Festival
Just across the road from Montpellier Gardens is the district of Montpellier, the home of stylish eats and chic boutiques. Visitors are spoilt for choice in Montpellier for places to wine and dine.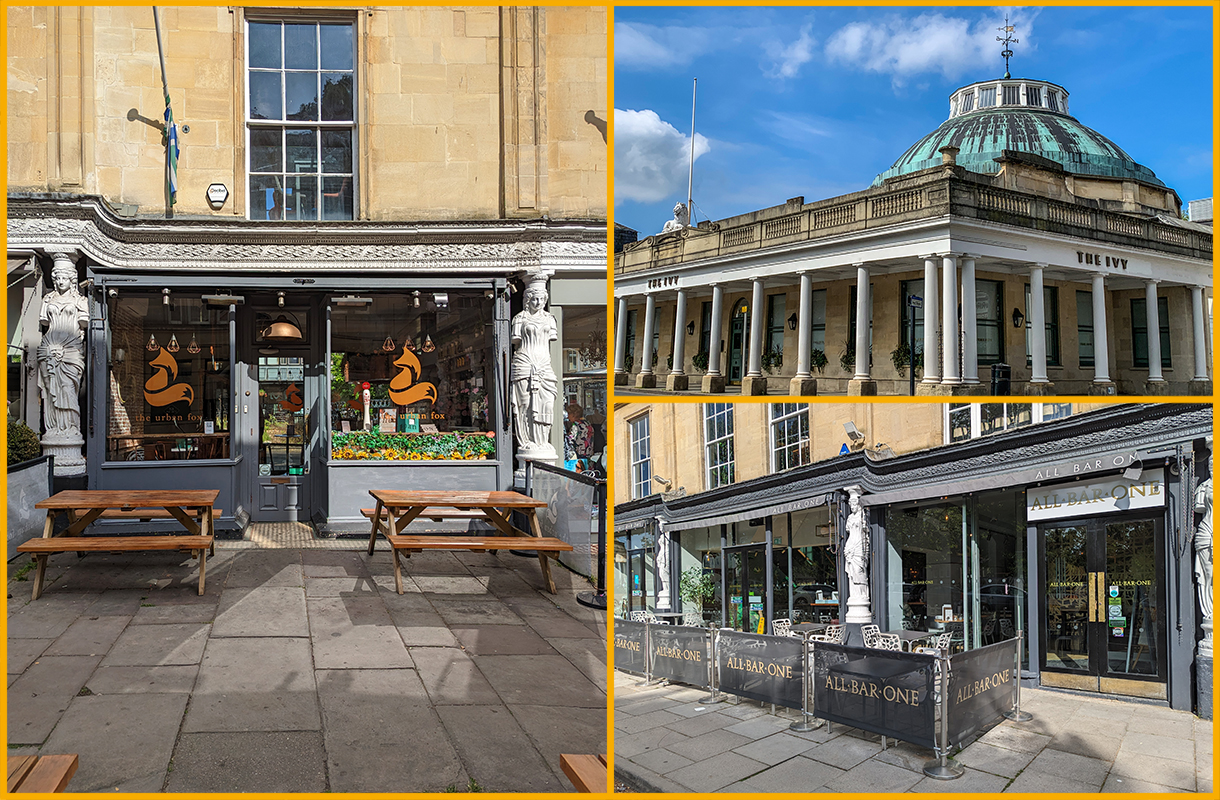 You can't miss the iconic Ivy Montpellier Brasserie, a stunning grade I listed building, which features a private dining room and bar, offering relaxed yet sophisticated all-day dining. Just a few doors down from the Ivy you can find the refurbished All Bar One, perfect for a post-dinner tipple, as well as the Urban Fox, a cosy little spot to enjoy a cocktail with a cupcake in the evening.
There are many independently run eateries in Montpellier, we wish we could mention them all! A few highlights include Chaplais Kitchen, featured above with its outdoor dining space. Serving fresh pizza and pasta spare ribs and salad bowls. John Gordon's is a whisky and wine bar, offering an exemplary selection of wines, gins and whiskies to sample with a light lunch in the Montpellier Arcade. Just down the road is an artisanal café, Clementine, serving delicious coffee, homemade cakes, breakfast & lunch, and a new espresso bar For The Saints serving antipasto.
Behind Clementine's is Montpellier Courtyard. Home to a great little café, tucked away in the corner and known only to those in the know, called Lazy Graze, an incredible patisserie - Edible Art Patisserie Macron Boutique and two independent restaurants serving delicious food with a friendly smile – Gallimores Kitchen and Sam's of Montpellier.
Popular multi-chain restaurants in Montpellier include Cote, Brasserie Blanc one of Raymond Blanc's restaurants, Ask Italian, Giggling Squid and Prezzo.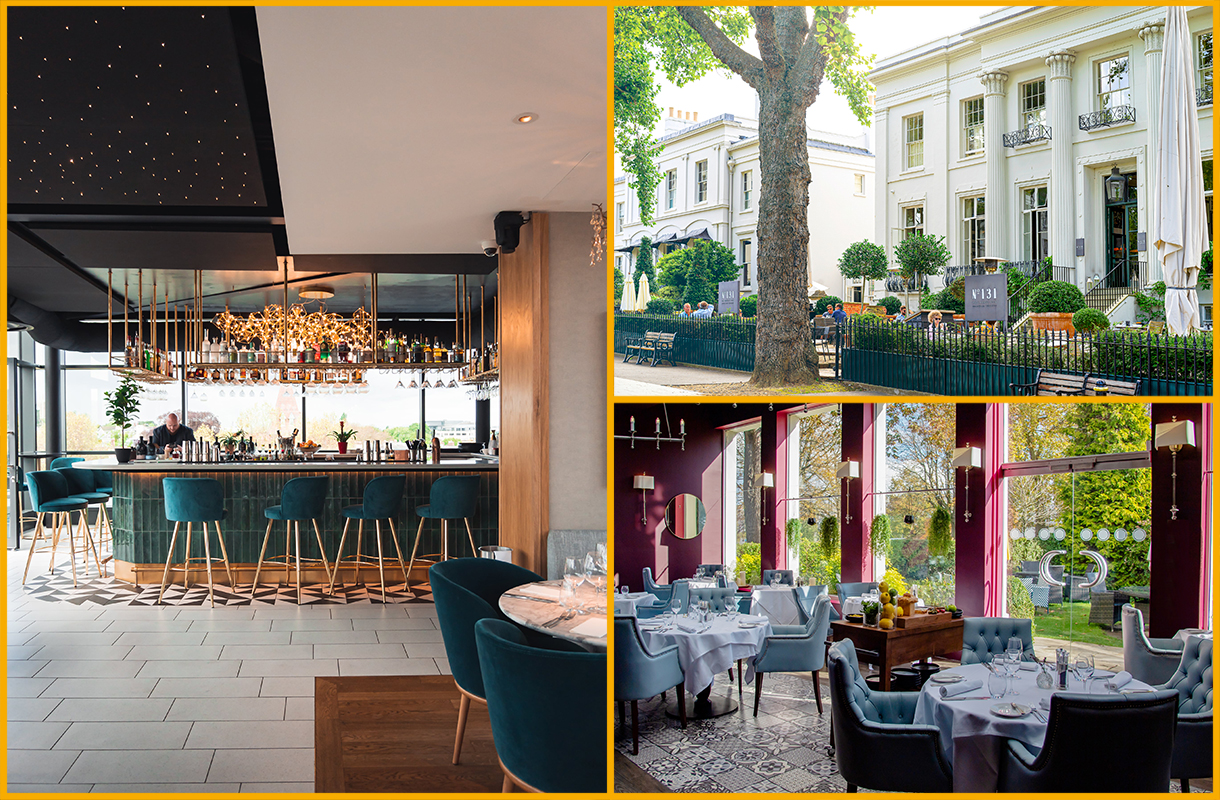 Continue walking towards Imperial Gardens and the town centre and you'll come to another Cheltenham landmark, the Queens Hotel. Open to both residents and visitors the onsite restaurant, Victoria's, is an absolute must visit. Serving British flavours with an international flair, Victoria's is open for breakfast before your Literature Festival event, a leisurely lunch and for an unforgettable evening meal.
Across the road from the Queens is the No 131 Terrace. A popular trendy restaurant serving delicious, seasonal food created with local products in a heated marquee. This is the place to be seen. Keep your eyes peeled for celebs. Opposite, overlooking Imperial Gardens from atop the Quadrangle building is The Nook on Five, (featured in cocktail bar image above) Cheltenham's first and foremost rooftop bar and restaurant. Experience creative and innovative menus of contemporary British cuisine with a nod to traditional French gastronomy.
Restaurants and cafes in Regent Street
We could go on and on recommending great places to eat in Cheltenham, we truly are spoilt for choice. We will are leave you with some great places to eat in Regent Street, the epicentre of the independent food scene in Cheltenham.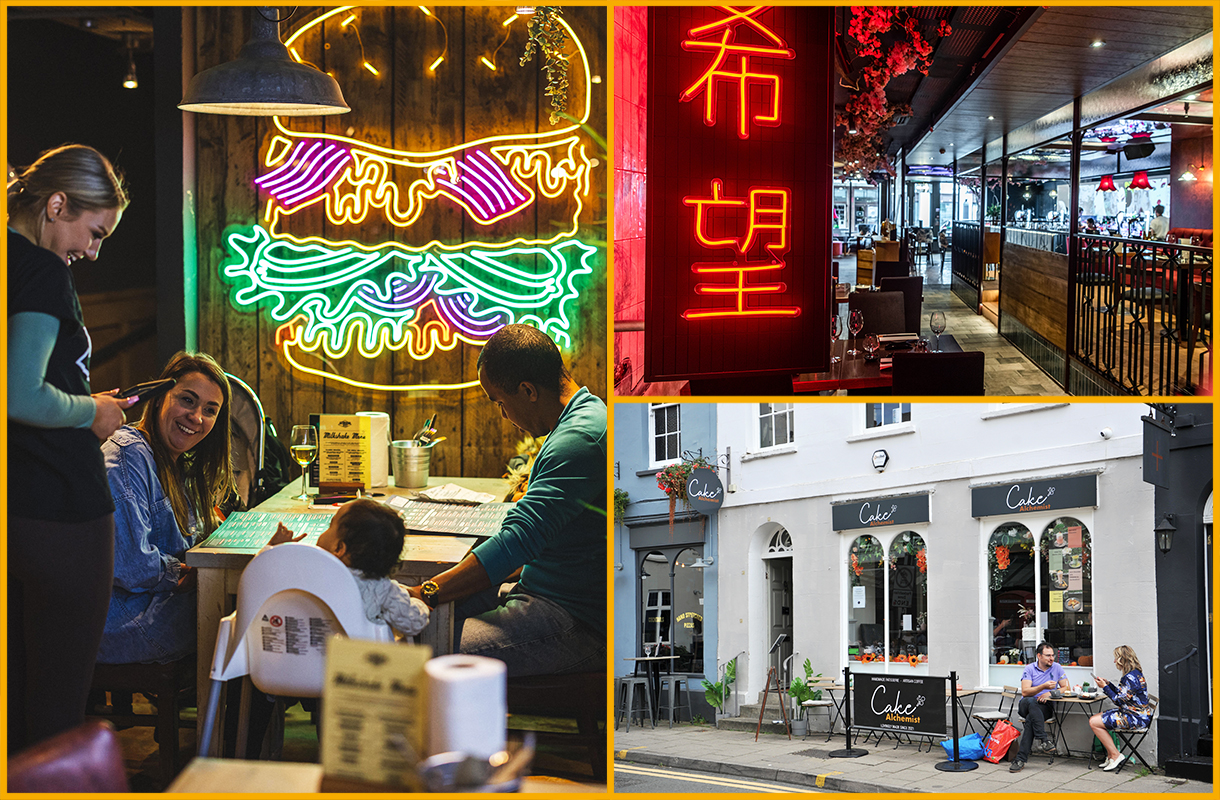 Located just a short ten minute easy walk from Montpellier Gardens, head towards the town centre and take a right as you walk by Beards the Jewellers on the Promenade. Here you'll find an independent popular Japanese and sushi restaurant - KIBOU, WoodKraft owned by Simon Wood, MasterChef Champion, independent coffee shops - The Find and Coffee Dispensary, and for cheese fans, an unmissable treat – Domaine 16.
Whereever you choose to eat during Cheltenham Jazz Festival we wish you bon appétit!
---
For more food inspiration visit - Cheltenham restaurants, Cheltenham cafes, pubs and bars in Cheltenham.
Visitors you may find our map of Cheltenham handy.