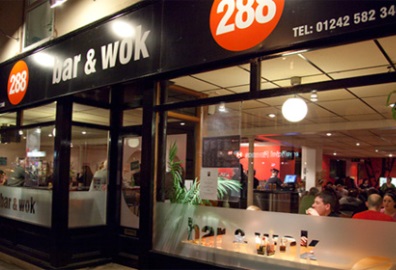 Location: 288 High Street, Cheltenham, GL50 3HQ
Contact: Facebook | Website | 01242 582 346
What: The king of Wok and Roll; Bar & Wok does fast, fantastic, Chinese and Noodle dishes with no fuss and no pomp. A local haunt so you know it's good. If you're looking for quick, tastebud-tingling fare that delights, look no further; fresh produce, brilliant textures and flavours, and easy on the wallet too.
Experience:
This restaurant is, and has always been a family favourite for my gaggle, since the day it opened in 2005. Run by the ever passionate and lovely Pak Wai Hung this restaurant is made brilliant, not only by the food on offer, but the ethos of the business too. For instance, Pak's family has been growing Chinese vegetables locally for more than 30 years and these come into the restaurant fresh and amazing each day. There's no tablecloths, no linens, no private tables, no fuss, but there is fantastic food, plenty of it, and a great atmosphere too. Add to that the restaurant's commitment to Frank Water social enterprise and you're definitely on to a winner.
Who can resist the Pak Choi and the Chinese White Cabbage? The flavours are amazing and the daily freshness is evident in every bite. It's rare I'd be happy to order just side dishes at a restaurant, but Bar & Wok has a range that makes me consider it! Then I get distracted by the huge list of main courses and I change my mind. Again.
The restaurant is closed on a Monday and these days it makes sense to book if there are more than two of you and you have a set time to dine. It doesn't seem to matter if you go for lunch or dinner any day of the week it's always really busy. If you're not in a hurry, then they can usually squeeze you in after a little wait, and you can enjoy a drink while you wait.
Probably the first place to serve Udon Noodles in Cheltenham way back when; 288 Bar & Wok serves up big plates of food and they all come with your choice of steamed or egg fried rice, egg, Udon or vermicelli noodles – believe me they are all good.
We all have a favourite dish in the family and it's easy to become creatures of habit when you know it's so good. We're now forced to challenge ourselves to try at least two new dishes every time we visit, but the problem is they usually become firm favourites too and so it goes on.
Our top picks include the Crispy Aromatic Duck for the meat eaters in the group, and then the Vegetable Tofu for the vegans and vegetarians. My son is a vegan and he says the Tofu is the best in town; full of flavour and as he one day described it "like fluffy tasty pillows". Tofu is so hard to get right, often flavourless, wet and unappetising, but Bar & Wok get it so very right, every single time. The Chicken Katsu Curry is a must, and we're still trying to work out the secret ingredients, meanwhile the Spicy Beef Noodles are some of the best in town. If you like peanuts, then the Chicken Satay is a must, although be warned this one has a BIG kick. I can pretty much vouch for every dish on the menu, and not once in all my years of visiting have I been disappointed or had anything less than exceptional. The servers all know the menu inside out, so if you're overwhelmed by the choice, just ask!
The seating is bench style, but sharing with others in no way diminishes the experience; if anything it enhances it. The policy that good food is for everyone young and old is great and we have always enjoyed the fact that 288 Bar & Wok actively encourages children into the restaurant and they have high chairs at the ready.
My final comment: eating here is a must; in fact, visiting Cheltenham to eat here is also a must!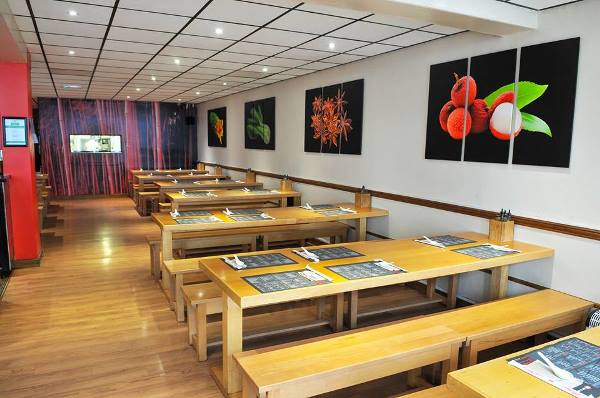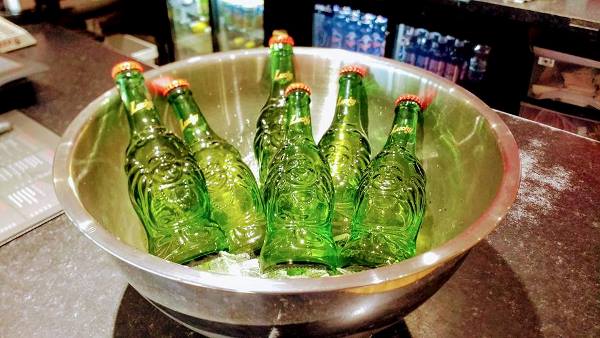 Related
0 Comments