Baby Friendly Cafes in Cheltenham
We get asked a lot by readers about the best baby-friendly cafes in Cheltenham. It seems you parents love a good cuppa, and who can blame you?! We've followed Sarah Lewis @cotswoldsandkiddiwinks, also Marketing Manager at John Lewis & Partners, for a while now and know she's very much a Cheltenham-loving mama who could give us the inside scoop on enjoying a cappuccino in comfort with your little bundle of joy.
This is of course not a definitive list, just a few great options in Cheltenham. If you have any suggestions of your own we would love to hear them. Please let us know via our social media channels or [email protected] and we will add your recommendations below!
Feeling comfortable to take your baby with you wherever you're going is so important for new mums, we hope you find Sarah's guide to her favourite baby-friendly cafes in Cheltenham helpful.
---

Address: 45-49 Clarence Street, Cheltenham, Gloucestershire, GL50 3JS
Renowned for its cool yet relaxed vibes favoured by younger diners, Boston Tea Party is also a perfect destination for parents with babies and small children. The menu covers everything from light bites to burgers but it's still a good place to call in simply for a quick cuppa with a full coffee menu and enticing list of cakes on offer, including delicious vegan options. The smoothies are also a winner, our favourite being the zingy blueberry and ginger one!
BTP's laid-back canteen atmosphere takes the pressure off with little ones in tow, and children are made to feel very welcome with a large colouring sheet wall next to the big accessible baby change. With plenty of space for strollers and a self-serve drinking water station, this would also be one of my top recommendations for bigger baby group meet-ups.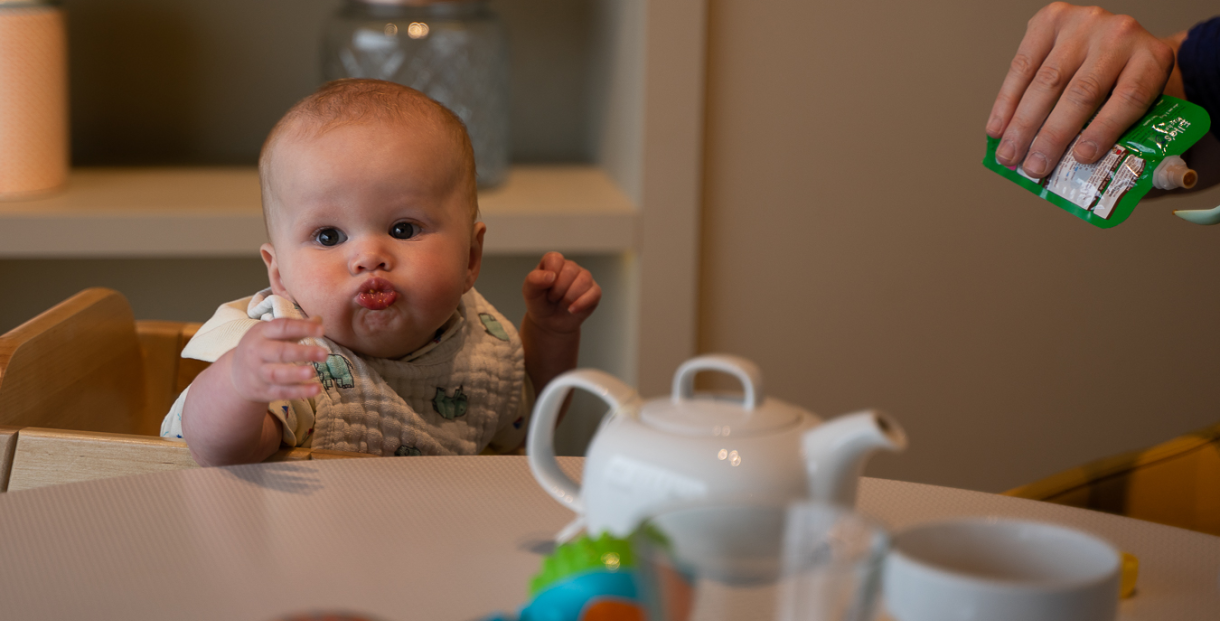 Address: 123 High Street, Cheltenham, Gloucestershire, GL50 1DQ
A staple destination for a reliable coffee and cake - our great British department store here in Cheltenham never lets us down for accessibility, friendly service and its ever-popular baby change and feeding room. Not to mention, the well-stocked Nursery department is a two-minute lift ride away from the cafe if you need to pick up anything for the little ones while you're in the shop. The Place to Eat staff are always very accommodating and welcoming of babies and young children and your life is made super easy with high chairs and a food/bottle warming station. The cafe has a lovely light and airy feel, with windows along the back of the room looking out onto Albion Street terraces and there is a clear nod to Cheltenham's history in its thoughtful decor. What's perhaps most important to note is their brand new cake menu including vegan options and a very tasty Gin & Tonic loaf - yes, please!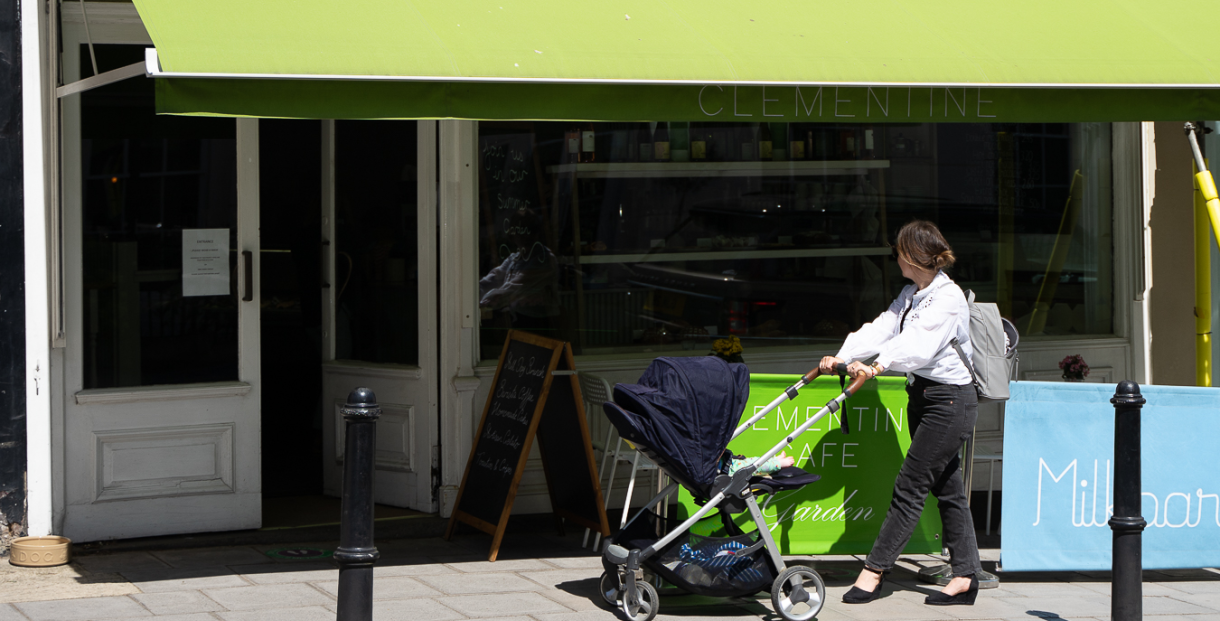 Address: 4 Queens Circus, Montpellier District, Cheltenham, Gloucestershire, GL50 1RX
If you're looking for an artisanal pit-stop with your baby in the Montpellier neighbourhood, cafe Clementine ticks all the boxes. A stone's throw from Imperial Gardens, this eatery is somewhat of a tardis inside with its pretty historic exterior leading into a huge, spacious and pushchair-friendly regency room with generously spaced tables. The cafe offers an extensive breakfast and lunch menu including crepes and homemade gelato in a chilled-out environment you won't feel uncomfortable taking little ones into. Their newly opened outdoor section in the church garden behind is very sweet for hotter days and a downstairs room features a large communal table lending itself perfectly to larger group meets with little ones.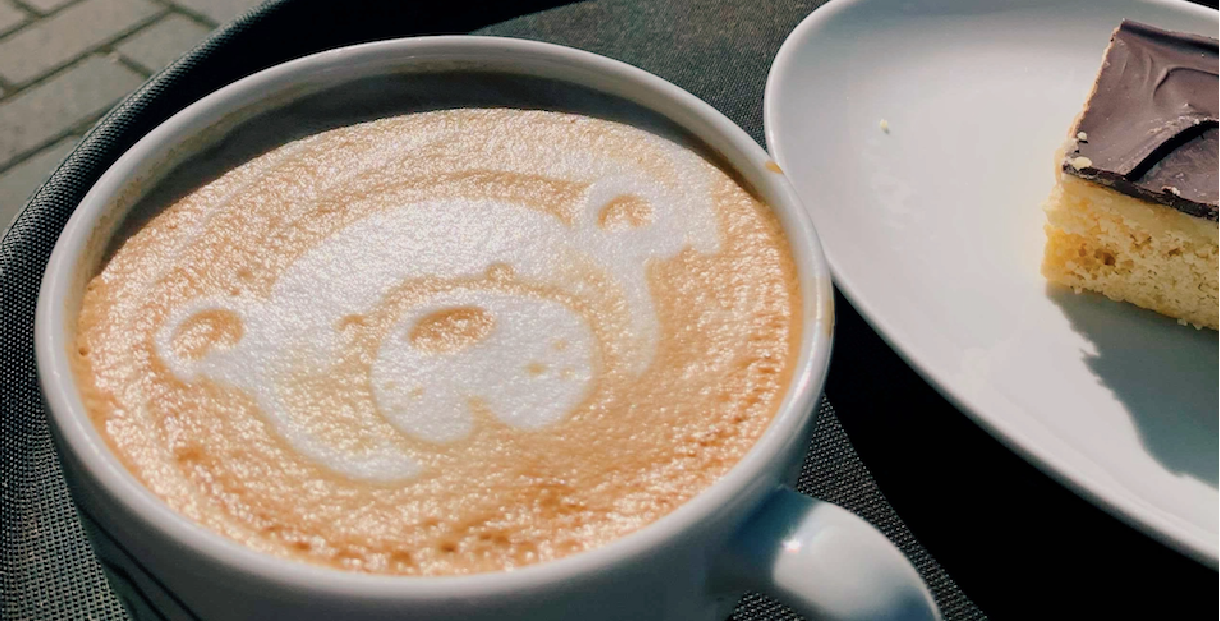 Address: St. Pauls Road, Cheltenham, Gloucestershire, GL50 4EZ
This community-focused cafe is housed in a former schoolhouse in the heart of St Paul's, next to the church. Buggy users will be delighted to hear that there are no steps to navigate, and it is even possible to easily wheel your buggy into the baby change facility.
The space itself is bright and airy, with plenty of space between tables and a clean, minimalist aesthetic in the main seating area and the original parquet flooring from its previous life as the school hall. The coffee tastes great and they offer dairy-free alternatives as well as a selection of cakes and biscuits of both the vegan and non-vegan variety. There is also a very reasonably priced breakfast and snack/lunch menu which again offers vegan options for many items. This is a great, hassle-free place to meet friends for lunch, bring your baby for a quiet coffee or indulge in a full English.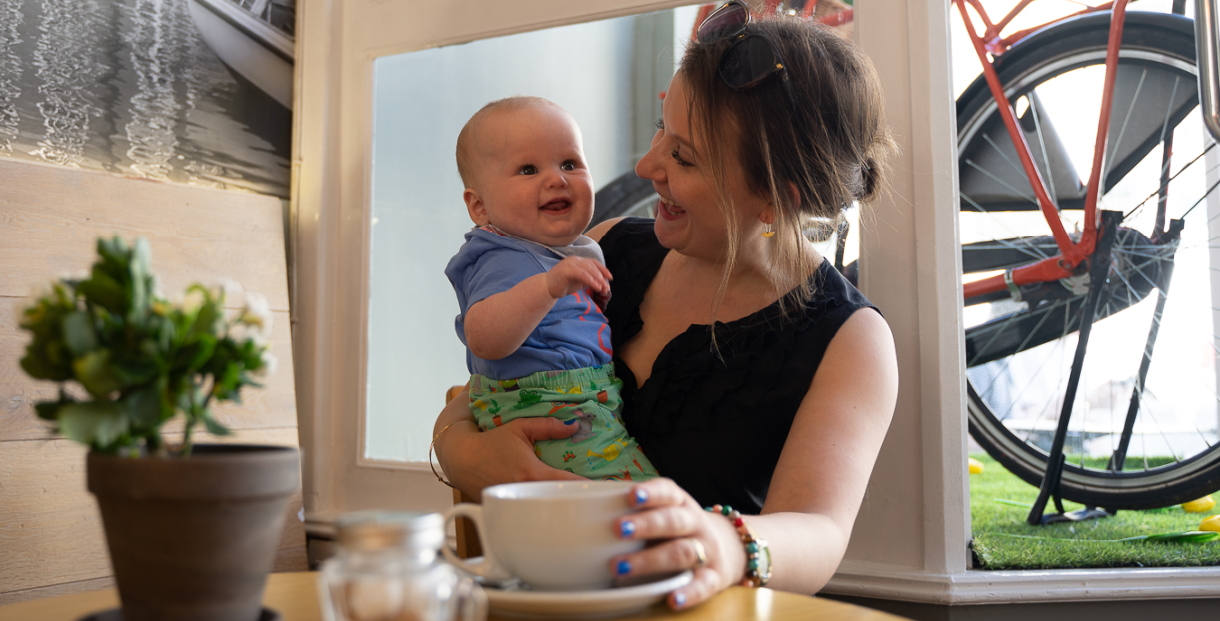 Address: 8 Great Norwood Street, Cheltenham, Gloucestershire, GL50 2AN
Good things come in small packages at Cafe Boho. Small but sweet, this cafe tucked away up in the Suffolks has always been very popular with Cheltenham parents and little ones are made to feel very welcome here by the lovely staff. I wouldn't suggest flocking here as a larger group with several strollers as the upstairs cafe area is very small but it's absolutely fine for a solo visit or groups bringing babies in carriers or toddlers in lightweight collapsible buggies. Their downstairs section has high chairs and a children's toy kitchen for busy toddlers. On a sunny day, the outside space is lovely too, and who can argue with delicious pancakes and waffles?!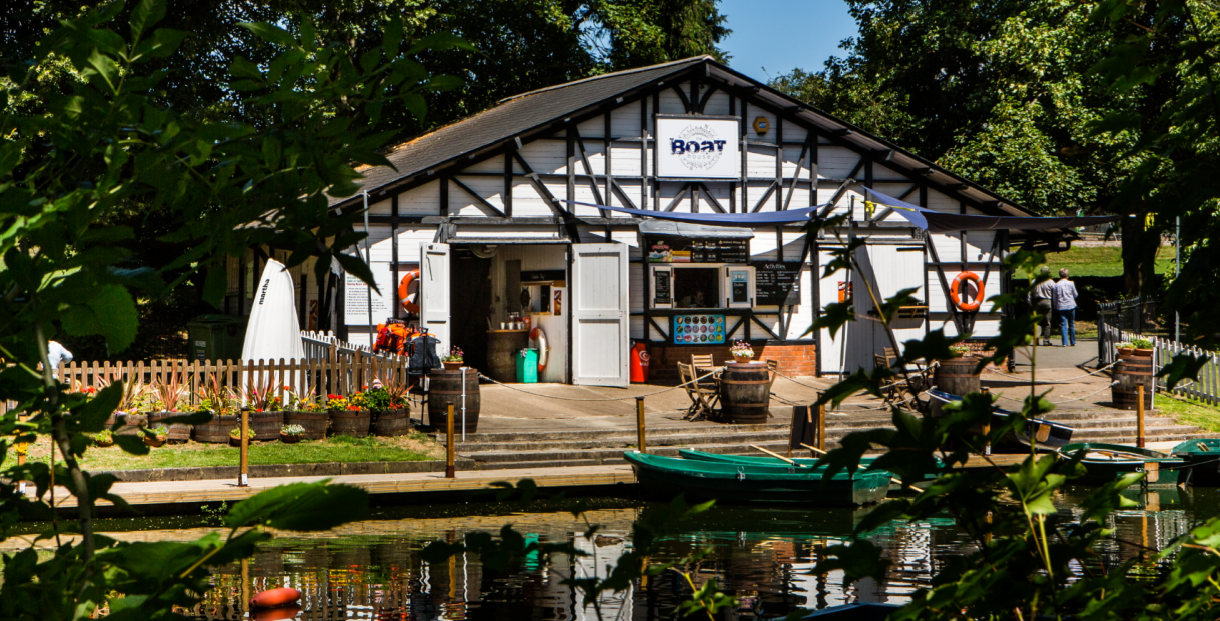 Address: Pittville Park Boating Lake, Cheltenham, Gloucestershire, GL52 2AP
We are so lucky in Cheltenham that most of our parks have brilliant cafes, all very child and baby-friendly. The Boathouse at Pittville Park is worth a special mention here though as it offers additional inside space for baby feeding on rainy days. Tucked away on the shore of the park's lower lake, this is a charming little cafe that children get very excited about - it almost feels like you are in a pirate's den with hanging lanterns and large cable reel tables looking out to the rowing boats available to hire. For baby change facilities, you still have to cross over the road to the toilets next to the playground but freshly ground coffee, ice cream, homemade sandwiches and cakes make this the perfect cafe pitstop when enjoying a day in the park with little ones.
Let us know your baby friendly cafes in Cheltenham recommendations. We will include them here!
Guest post by local blogger Sarah Lewis www.cotswoldsandkiddiwinks.com @cotswoldsandkiddiwinks
Original photography of Boston Tea Party, John Lewis & Partners, Cafe Boho and Clementine by George Stokes @_sharpgrid
---
For more food and drink inspiration in Cheltenham check out our helpful guides -
Dog-Friendly Places to Eat in Cheltenham
Family-Friendly Restaurants in Cheltenham