Hidden Cheltenham
Type:
Family Activities (Sightseeing)
Town Centre
Cheltenham
Gloucestershire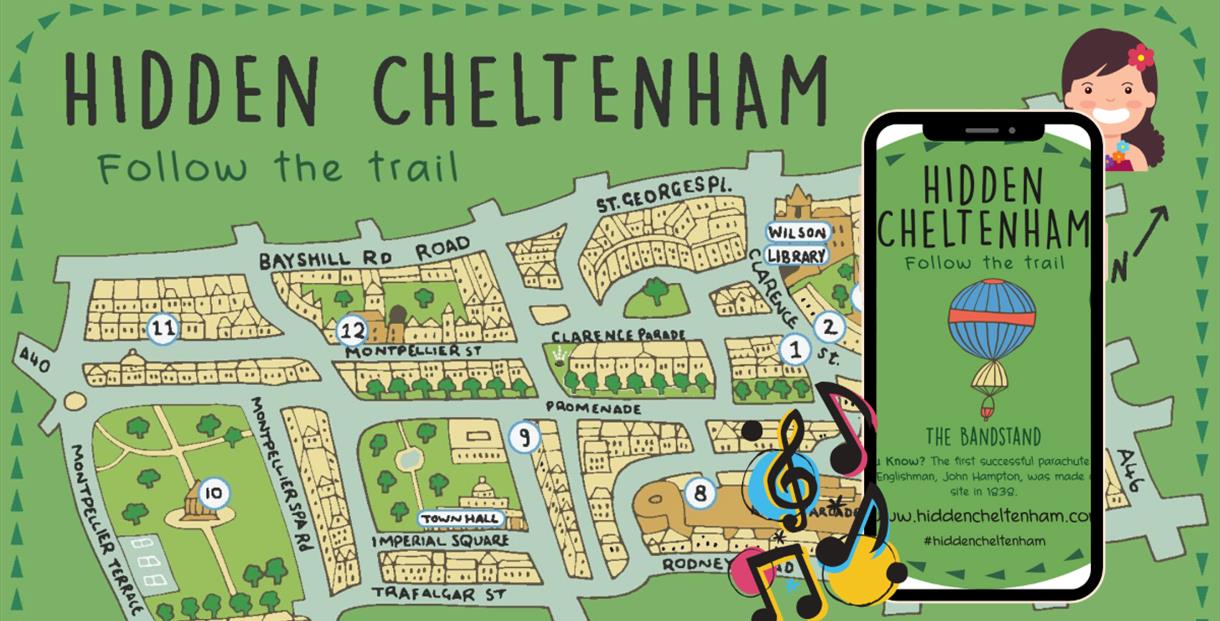 About
Join the enhanced Augmented Reality (AR) Hidden Cheltenham Trail.
Just open your camera and scan the codes, or download a free QR code scanner app from your play store and scan the codes, a link will appear on your phone – click it! The codes can be found on the round green Hidden Cheltenham floor stickers placed around town.
You will meet Lucy who will tell you historic information, fun facts and introduce interactive challenges and competitions, creating a real-world experience in the palm of your hands.
There are also hidden window stickers in businesses where you can discover free summer offers, discounts and competitions.
The interactive Hidden Cheltenham trail will start on Monday July 20 and be available every day of the of the week through out the summer holidays.
Cheltenham BID are confident that the trail can be played in a very safe and responsible manner. Players will likely be in family/small groups and will not need to enter any buildings to play. All displayed materials will discourage players from physically touching the windows/posters and the BID will install markings around the window decals to give families space to interact with them one group at a time.
Book Tickets
Directions
TripAdvisor