After a decadent festive period, many people will be begrudgingly restarting their gym memberships in an attempt to shed weight gained by Christmas' excess. Beat the crowds and explore the natural beauty right on Cheltenham's doorstep with these beautiful local walks...
---
Where: GL4 8JY. 10 minute drive from Cheltenham town centre.
Crickley Hill is easily accessible, with a car park and café at the top. With spectacular views, diverse habitats, and a wealth of historical significance to explore, there is a lot to be found just a short drive from Cheltenham. With many different routes over the limestone quarries, and through the woodlands, there is something for everyone at Crickley Hill. There are both dog-friendly and child-friendly areas, which make it the perfect family visit, with areas to stop for a picnic and take in the breath-taking views.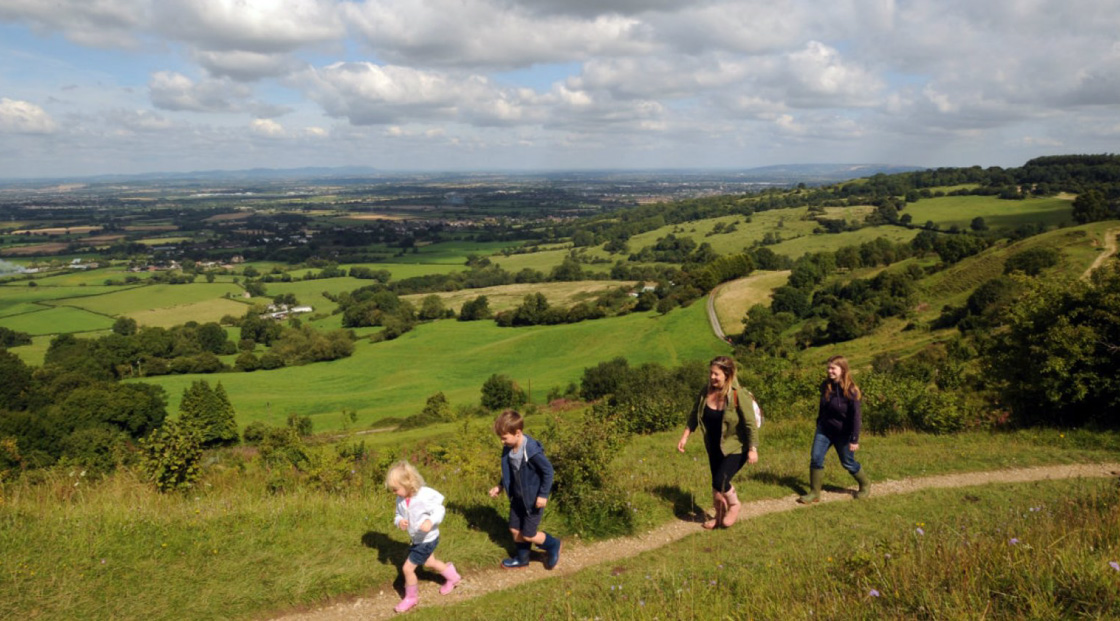 ---
The Leckhampton Loop
Where: GL53 9NG. 15 minute drive from Cheltenham town centre.
This walk is a great way to get acclimatised to the local area, with a beautifully varied stretch of the Cotswold Way. It includes woodland, grassland, Victorian quarries and Iron Age remains, all found within less than five miles! Only a short journey on the 51 bus, and with refreshments available from the Severn Springs pub, there is no excuse not to try this beautiful walk over Leckhampton Hill and the surrounding area.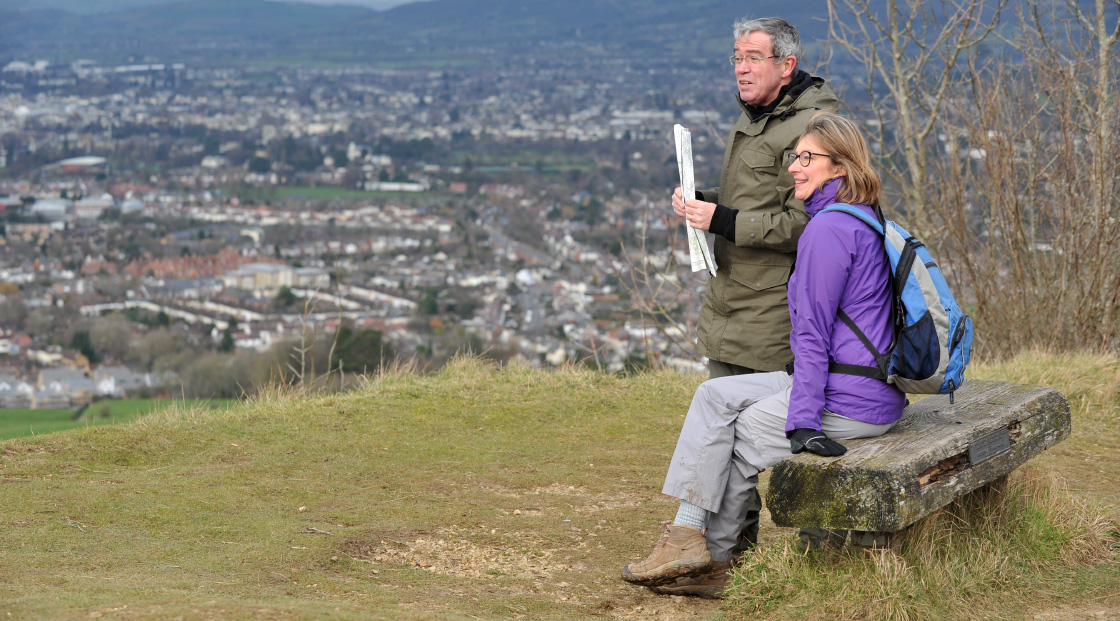 ---
Where: GL52 3PW. 15 minute drive from Cheltenham town centre.
Located on the North-Eastern edge of Cheltenham, heading out toward Winchcombe, Cleeve Hill features stunning views of Cheltenham and its surroundings. Cleeve Hill is the highest point in Gloucestershire, and the highest peak of the Cotswold Hills. There are countless footpaths over the 1,000 acres of Cleeve, including a National Trail. On a clear day you can see the Malvern Hills and the Black Mountains of Wales. There are many examples of rare wildflowers, and the land is maintained using traditional flock grazing. There are also historically significant areas including an Iron Age hill fort.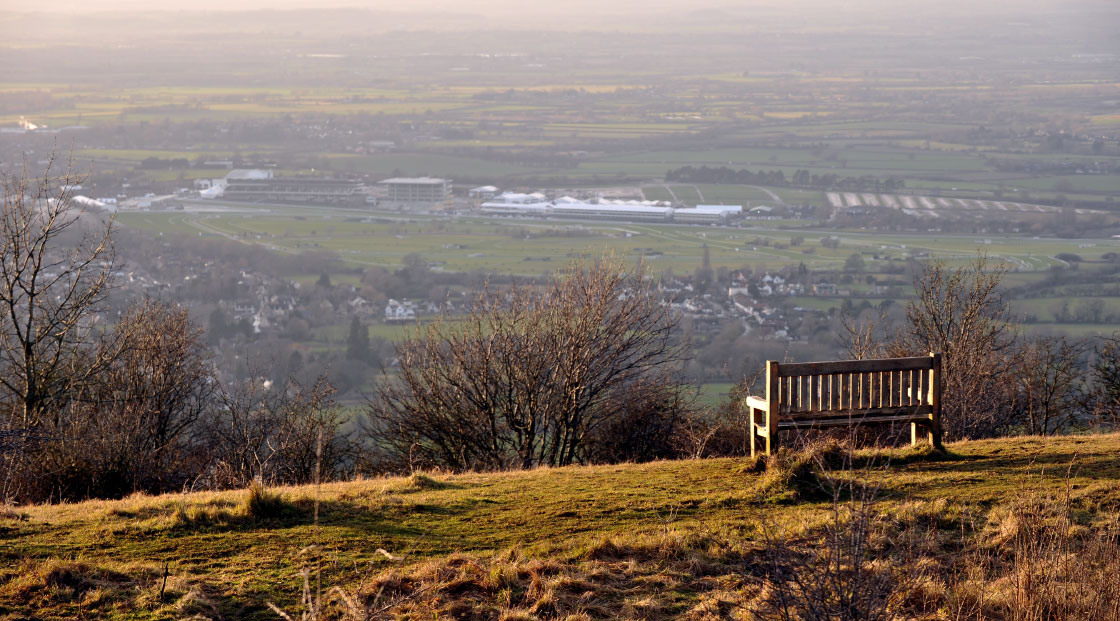 ---
Cranham, Cooper's and the Beechwoods
Where: GL4 8HP. 20 minute drive from Cheltenham town centre.
Beech woodlands are one of England's most recognisable habitats, and this walk features them in abundance. It also takes to you to the home of one of the Cotswold's most bizarre, and world renowned traditions – cheese-rolling. This walk will take you through Buckholt Wood, through to the top of Cooper's Hill, where for hundreds of years, people have been rolling down from its dizzying heights at breakneck speed after a wheel of cheese for the annual Cheese Rolling Competition. This event, which attracts specatators and competitors from all over the world normally usually takes place on the second Bank Holiday Monday in May each year.
Keep up to date with the latest Cheese Rolling news via the event Facebook group.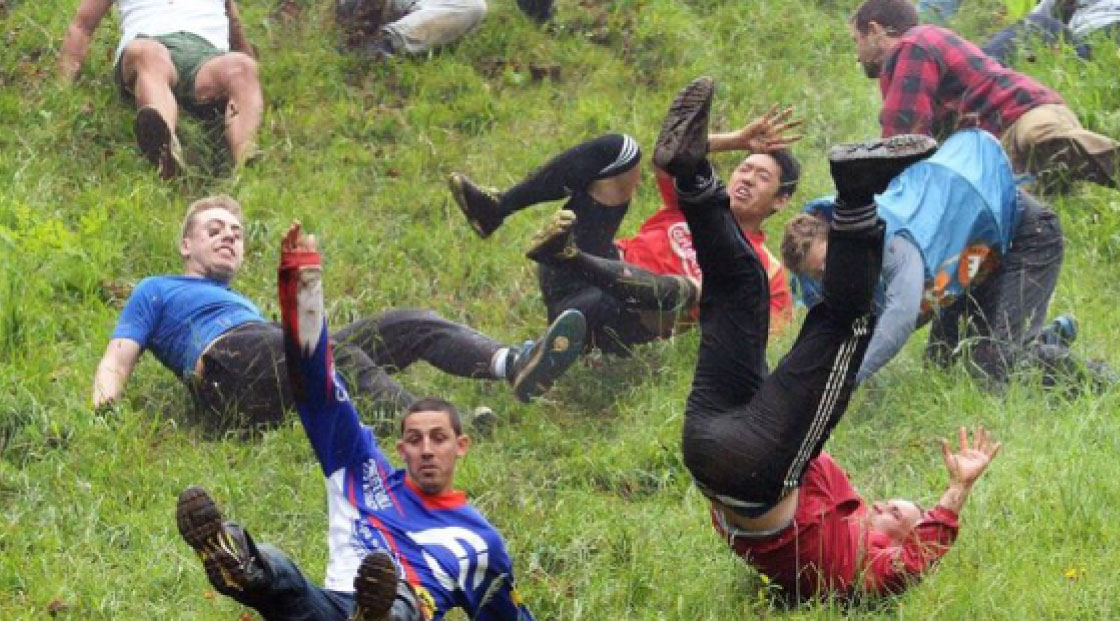 ---
Where: GL54 5JD. 25 minute drive from Cheltenham town centre.
There are many beautiful walks near Sudeley Castle, but the "Miles Without Stiles" walk features opportunities to explore Winchcombe, find the River Isboure and to view the castle itself. It uses sections of the Cotswold Way National Trail and the Windrush Way and Warden's Way. With a mixture of beautiful views, historical interest and the lovely village of Winchcombe, this walk contains a great mixture for a day's activities.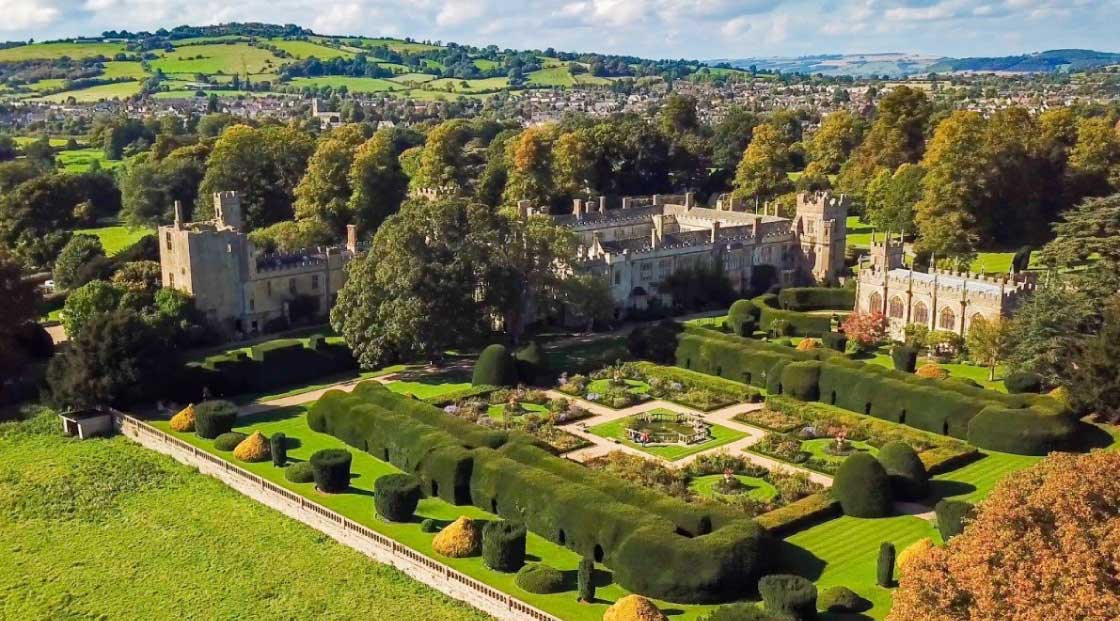 ---
Brockhampton
Where: GL54 5XQ. 25 minute drive from Cheltenham town centre.
This is a pleasant all-weather walk that runs through the village of Brockhampton on mostly lanes and tracks. Start your walk at the Craven Arms pub and find yourself walking around the picturesque villages of both Brockhampton and Sevenhampton, past old breweries, churches and streams on a relaxing circuit rich in history.
---
Where: WR12 7LB. 45 minute drive from Cheltenham town centre.
Located just outside of Cheltenham, Broadway tower boasts picturesque views and is one of the highest points in the Cotswolds. Starting in the quaint village of Broadway, you can explore a wide range of walks for different abilities, exploring the beautiful natural sights of the Cotswolds, from rolling hills, bridleways and more.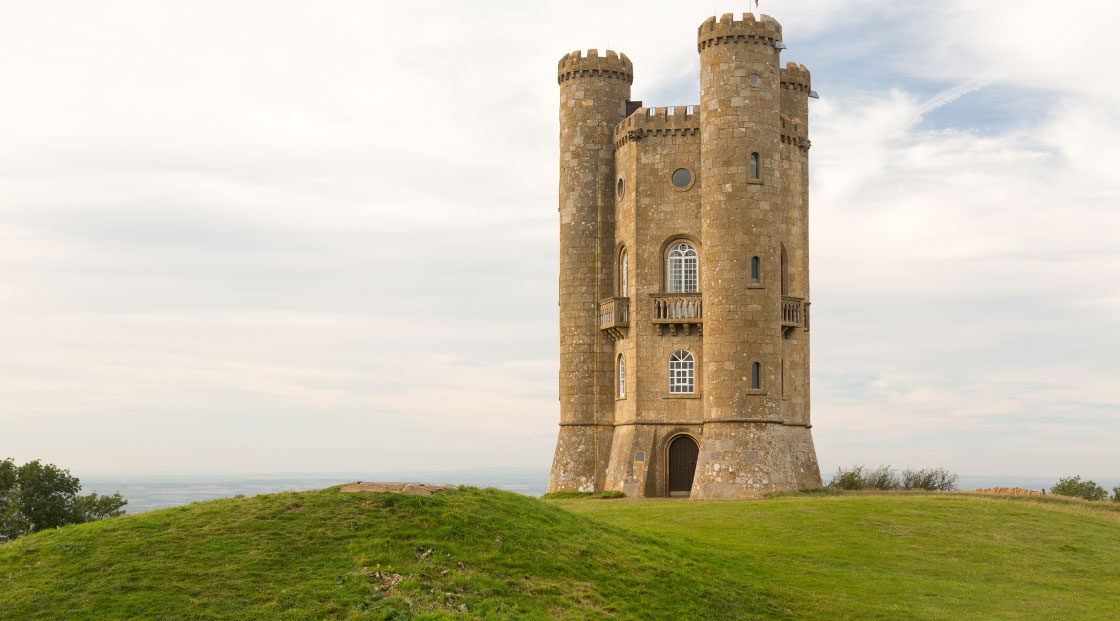 ---
Further inspiration...
Things To Do Outdoors in Cheltenham
48 Hours in Cheltenham & the Cotswolds
Suggested Cheltenham Itineraries
Parks and Gardens in Cheltenham
Best Bike Rides in Cheltenham and the Cotswolds
Best Picnic Spots in Cheltenham
Related
1 Comments