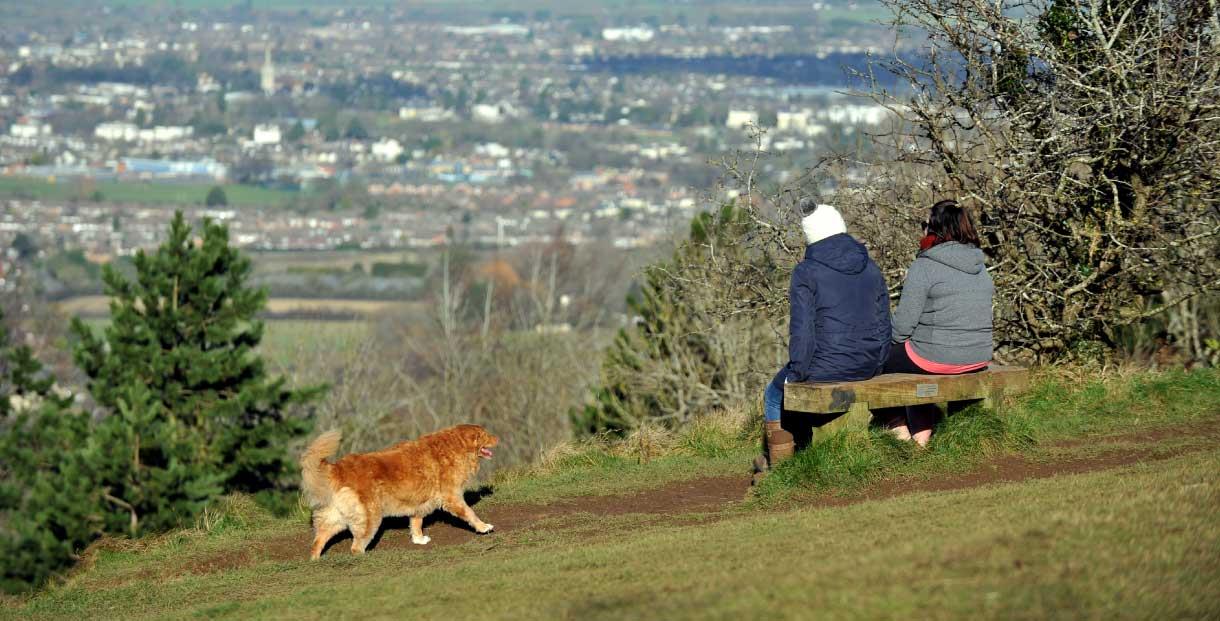 About
Leckhampton Hill and Charlton Kings Common lie within the Cotswolds Area of Outstanding Natural Beauty. With the ability to clearly see the main aspect of the hill from many parts of Cheltenham it has become cherished by the town and it's a frequent recreational area for its residents and visitors.
The Hill and Common boast many paths and tracks that can be explored by the whole family, as well as being a point that you can join the Cotswold Way. The Hill also offers a 3km walk suitable for wheelchairs. Take in beautiful views across Cheltenham as well as spot the great display of wild flowers including varieties of orchid such as the Early Purple, Common Spotted, Musk, Butterfly and Bee Orchids.
As well as walking the Hill is perfect place to get on your bike. As well as a few bridle paths, cyclists have permissive access to most areas of the hill when using the established tracks giving you plenty of places to roam on your two wheels. If you are searching for more adrenaline-fuelled activities you'll find some dirt jumps in Daisybank Fields suitable for the novice and experienced riders.
Leckhampton Hill and Charlton Kings Common are classified as a Site of Special Scientific Interest due to the 'unimproved limestone grassland' that grow here. The Hill also provides habitats for a wealth of wildlife including small mammals, reptiles, butterflies and extensive birdlife with buzzards and kestrels are regularly spotted.
As well as evidence of ancient archaeology with an Iron Age hillfort and a Long Barrow the hill also still shows signs 20th century industry from the days of limestone quarrying. You can still see the remains of kilns and quarries and the old tramways that criss-cross down the hill.
A post shared by Lucy Dodsworth (@beyondtheluce) on May 12, 2020 at 5:01am PDT
References
Cheltenham Borough Council, FOLK – Friends of Leckhampton Hill & Charlton Kinds Common, Woodland Trust
Book Tickets
Facilities
Key Features
In countryside
Outdoor Attraction
Parking & Transport
Opening Times
2023
(1 Jan 2023 - 31 Dec 2023)
Directions
Road Directions
Parking - There are four car parks to choose from. The first two can be found on Daisy Bank Road – Daisy Bank Car Park and Bridge Car Park. The second two can be accessed from the eastern end of Hartley Lane – Salterley Quarry and Brownstones Quarry Car Park.
TripAdvisor