For our second in the 'Recommended by Locals' series we would love to introduce Patrick and Sue Oscroft who own the Number 8 Cheltenham, a Victorian house which has been converted into a bed & breakfast in Cheltenham town centre. The couple are both cycling fans. They enjoy sharing their knowledge with their guests and recommending rides tailored to their needs. Below they have shared their favourite Cotswolds and Cheltenham bike rides with us. Over to you Patrick and Sue...
---
Deserted roads, rolling hills, beautiful scenery are all available in minutes from Cheltenham. You'll have heard of the classic destinations - Bourton-on-the-Water; Stow-on-the-Wold; Burford - all very accessible from Cheltenham. But are these the best rides? Below we've shared bike rides in Cheltenham and the local area that we and our guests have most enjoyed.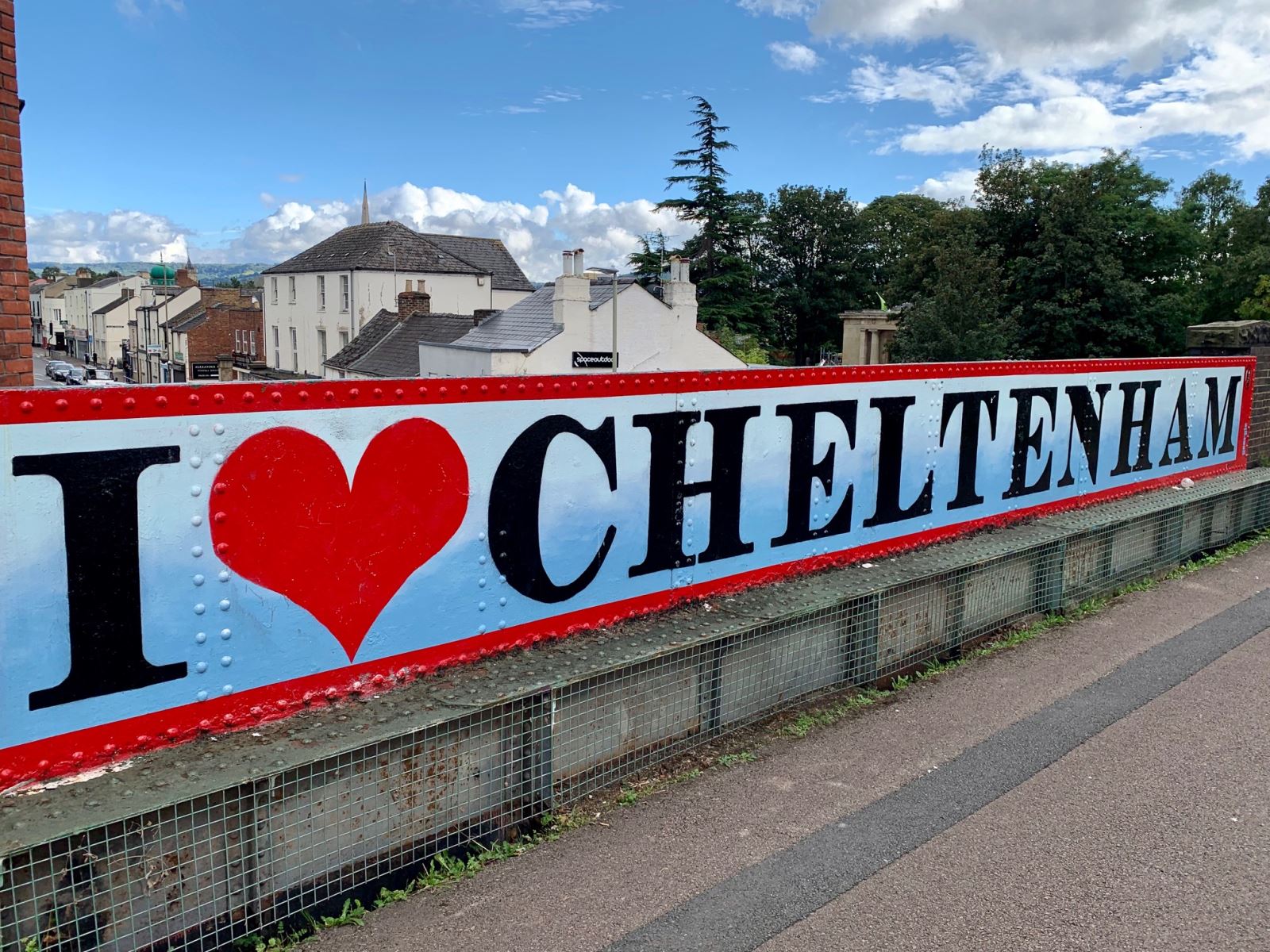 Cheltenham family bike rides
Honeybourne Line: 2 km
Running from Cheltenham Spa train station to Prince of Wales Stadium and Pittville Park, this former railway line provides a traffic free route through central Cheltenham. Enroute you will enjoy street art murals from the Cheltenham Paint Festival. You can extend this cycling route by riding around the boating lake in Pittville Park before riding under the Evesham Road tunnel to the eastern side of the park.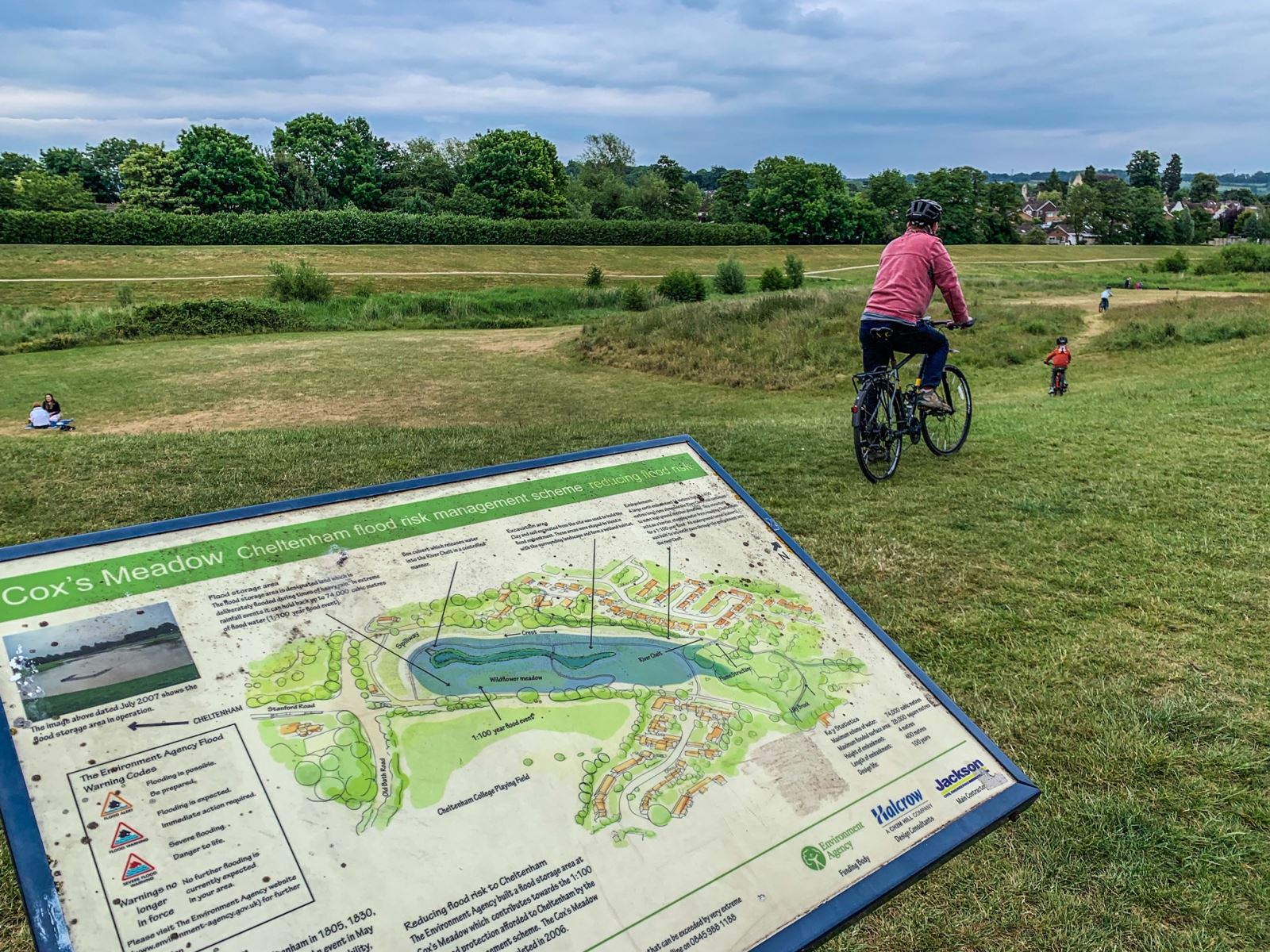 Sandford Park & Cox's Meadow: 3 km
Sandford Park which leads to Cox's Meadow also provides great riding, particularly for those with smaller children. There is a clearly signposted bike path to separate walkers and bikers. Enjoy pretty gardens, hills to ride down in the floodplain and chances to jump off your bike and play in the River Chelt.
---
Bike rides in the Cotswolds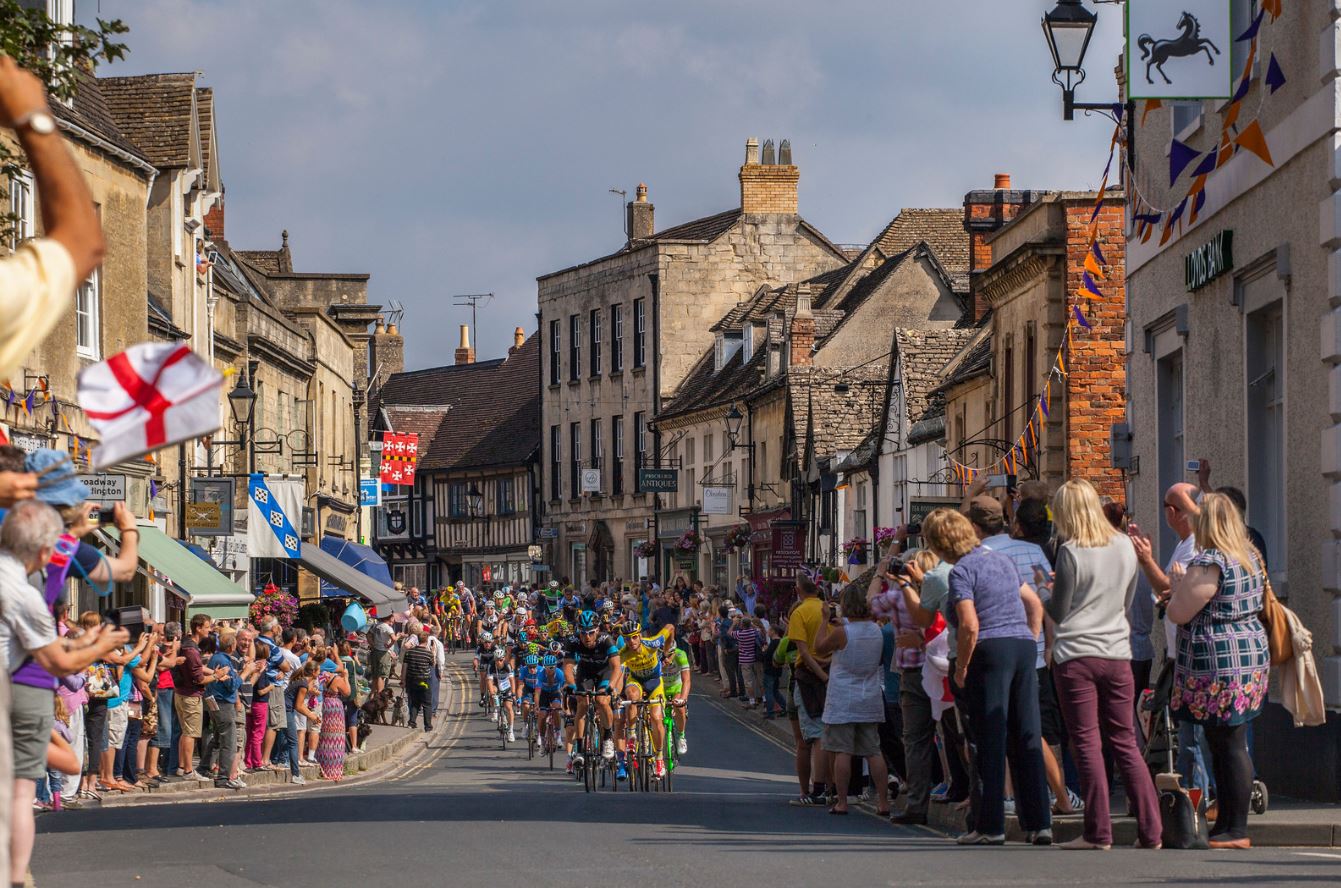 Winchcombe during Tour of Britain. Photo credit - Nick Turner
Three iconic Cotswolds villages: 39 miles; total climb 3,400 feet
Rolling hills provide breath taking views as you take in three Cotswolds villages - 17th century Stanton where the Mount Inn earns its name; Winchcombe famous for its half-timbered buildings and Sudeley Castle; return back to Cheltenham via Guiting Power with its two pubs, coffee shop and bakery. Cotswold perfection!
Severn Valley: 29 miles; total climb 1,000 feet
The beauty of Cheltenham is the variety of rides that it offers. This is a glorious loop through the country side and villages of the Severn Valley – and virtually no hills. Gotherington, Tredington and Deerhurst all feature in the Doomsday Book with Apperley the newcomer from only 1212 A.D!
Glorious day at Broadway Tower. Image credit - The Picture Taker.
Broadway Tower: 41 miles; total climb 3,100 feet
You head north out of Cheltenham before looping around and returning from the East. Historic villages all the way such as Prescott with its famous hill climb (for cars not cyclists), Gretton and Stanway as you head towards Broadway Tower, a folly with amazing views and coffee shop. Here you can drop down to Broadway village – another Cotswolds Gem – before heading home.
Wild Garlic and Rendcomb: 27 miles; total climb 2,600 feet
Wild Garlic is not a place(!) just the fantastic fragrance you get as you descend the Churn valley and into Rendcomb with its grand, historic school. This ride heads south out of Cheltenham, past Cowley Manor before heading East to Woodmancote and Rendcomb and heading home on a Roman Road.
---
For further information about biking in Cheltenham check out our guide - Cycling in Cheltenham
Related
0 Comments