A round up of the best picnic spots in Cheltenham and our recommended nearby cafes serving tasty picnic treats. We've started with the most popular places to enjoy a picnic in Cheltenham and made our way through to picnic spots a short drive from the town centre, for those who wish to avoid crowds.
You may also find our guides to Places to Eat Outdoors in Cheltenham & Beer Gardens in Cheltenham helpful for making the most of the hot weather. Bon appétit!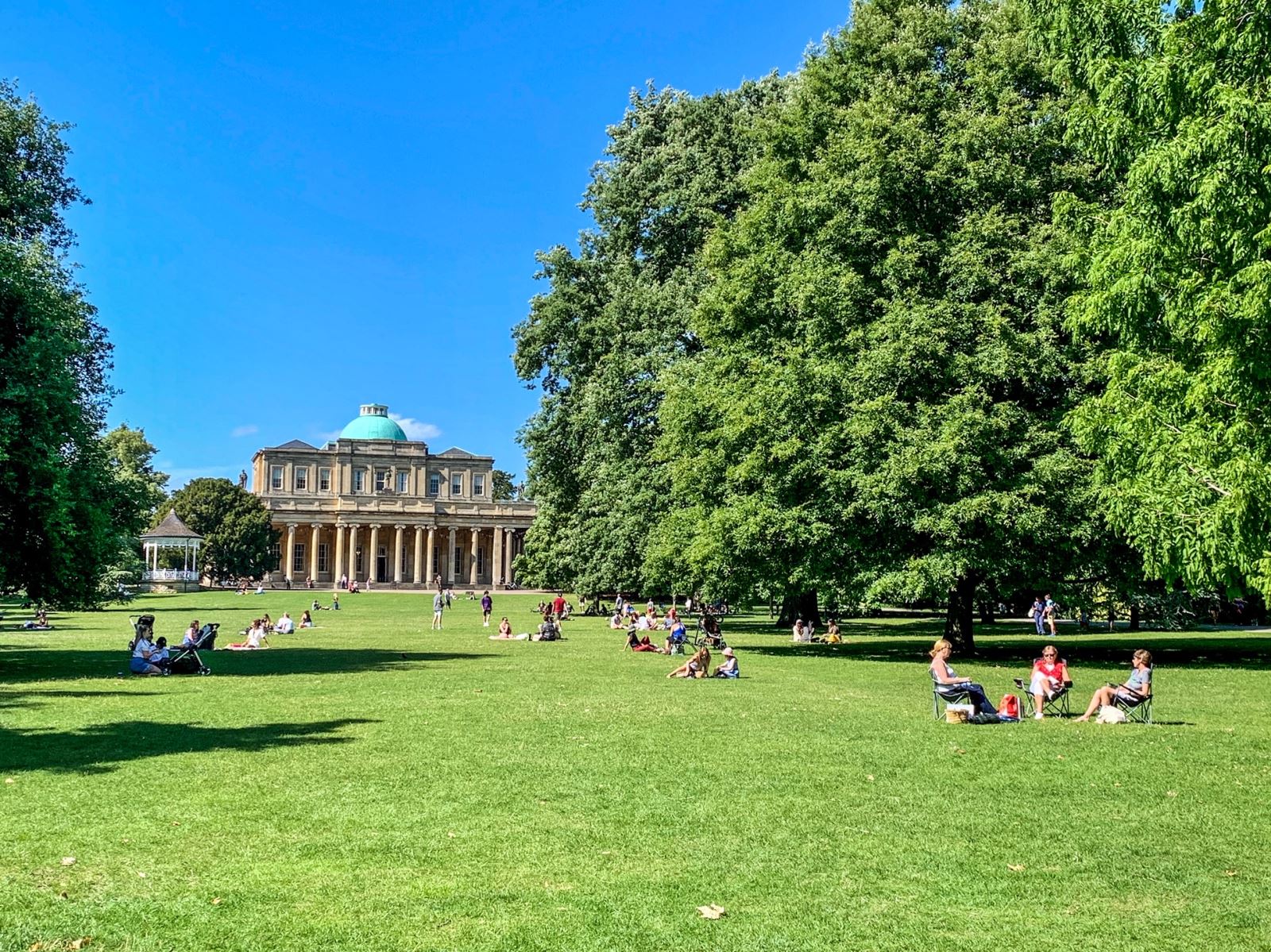 We are very fortunate to have this incredible green space in Cheltenham, particularly within walking distance of the town centre. This award winning park features the spectacular Grade One listed Pittville Pittvillle Pump Room, boating lake and duck pond. There is plenty of space to spread out and enjoy a picnic with family and friends. Kids will enjoy the huge playground including water play area, exploring the area around the boating lake, climbing trees and feeding the swans and ducks.
Places to buy refreshments in Pittville Park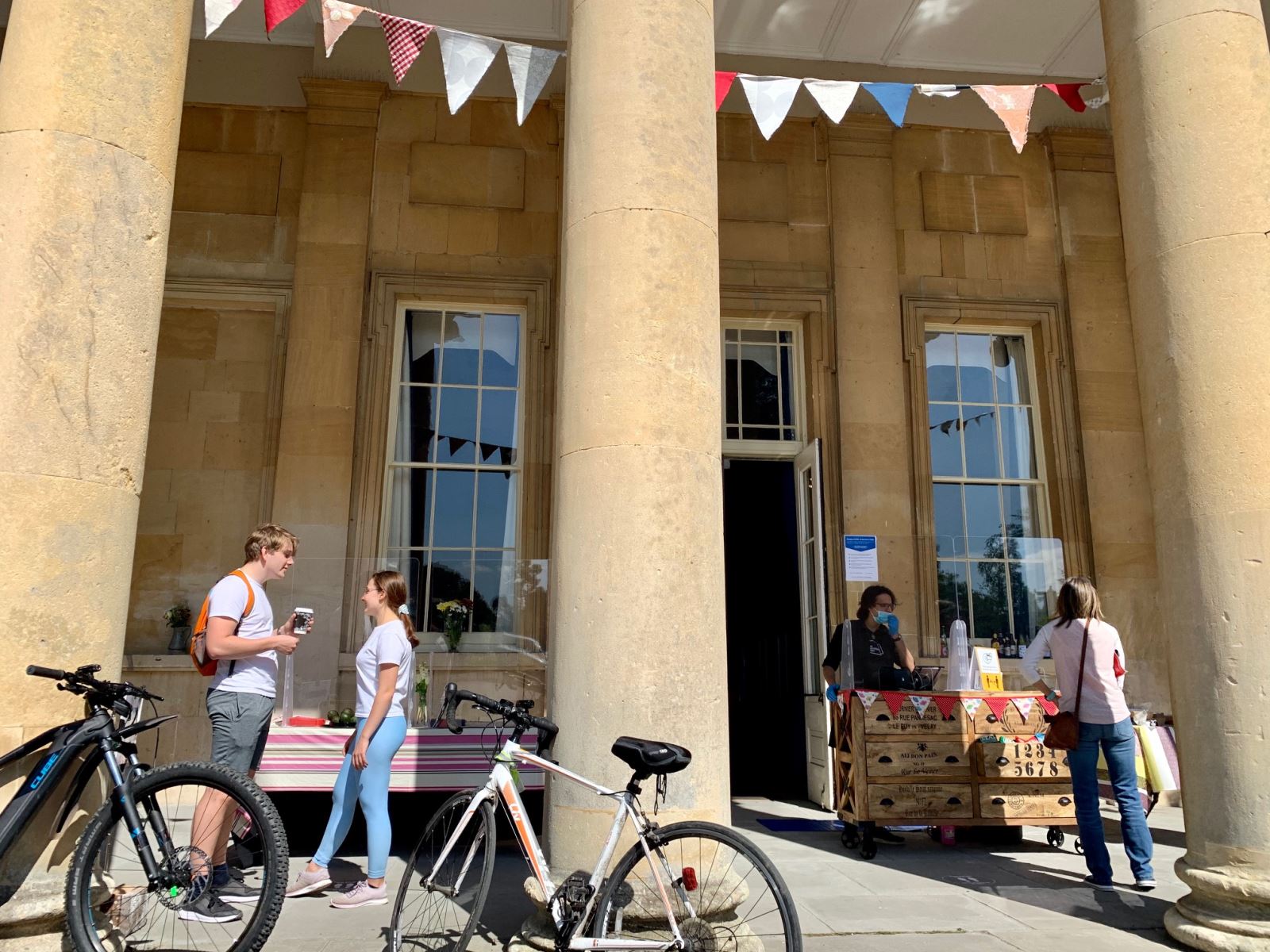 You are spoilt for choice for places to purchase picnic treats here. The new outdoor café - Pittville Pump Room Heritage Cafe is open daily serving takeaway morning coffee, brunch, light lunches, afternoon teas and ice creams. The kiosk by the children's playground; the popular Boathouse Cafe on the western side of the park; and the Central Cross Café, also all serve hot drinks, Marshfield ice cream and other delicious treats.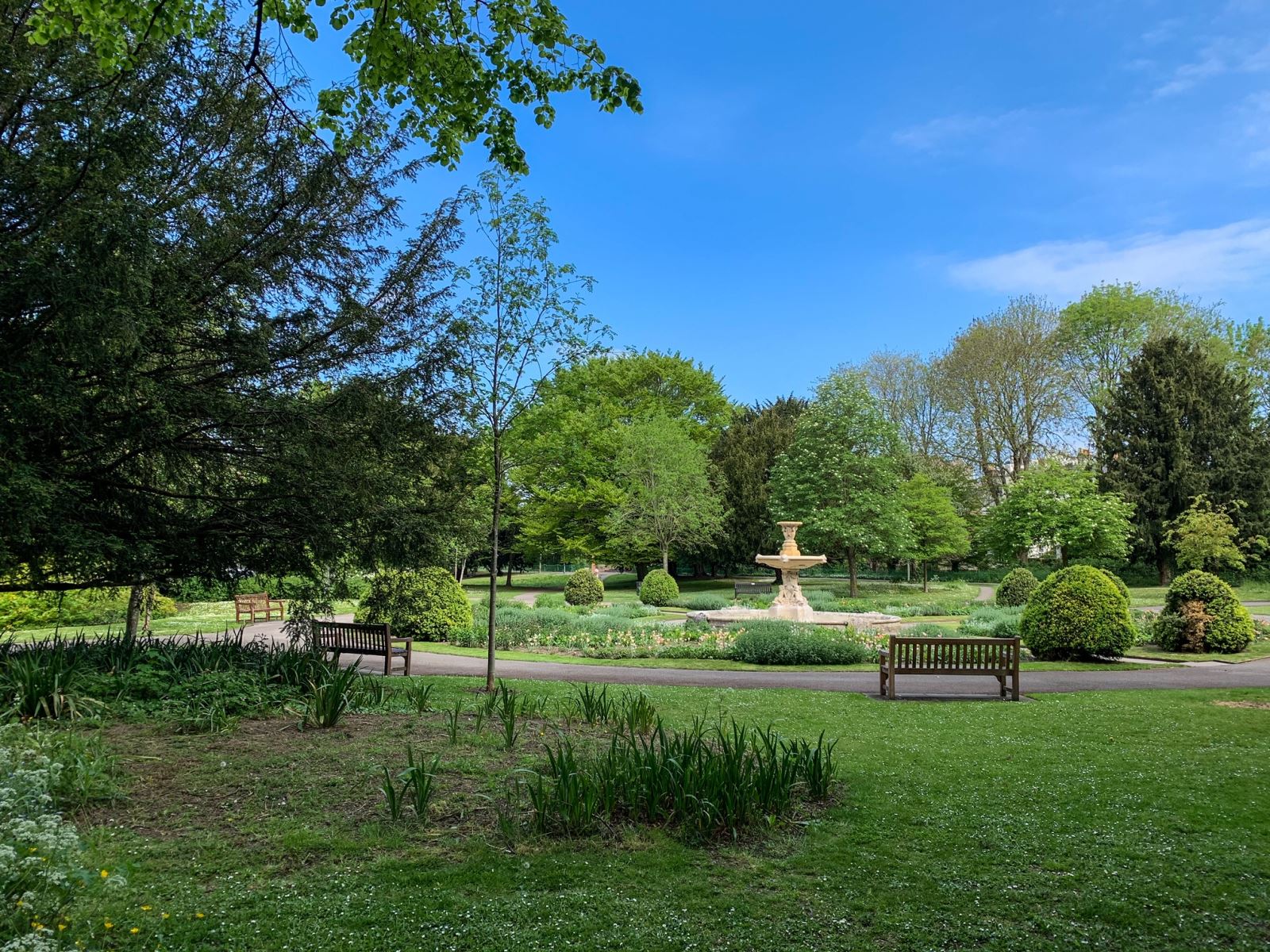 Located at the end of the High Street, Sandford Park is perfect for a quiet lunch break in the sun. If you wish to have space to sprawl out or play games with friends we recommend a picnic on the recreational side of the park, across College Road and adjacent to Sandford Parks Lido. The ornamental side of the park (featured above), with its pretty flower beds and fish ponds, is a great spot for a romantic picnic date.
Nearby places to buy refreshments, Sandford Park
Sandford Park has it's own cafe, near the childrens play area, however this is currently not open. Located within a short walking distance of town so you have a wide range of cafes and deli's to choose from for refeshments including Farm House Deli on the High Street, Meadow Cafe in Cox's Meadow and Misters Café on Grosvenor Terrace.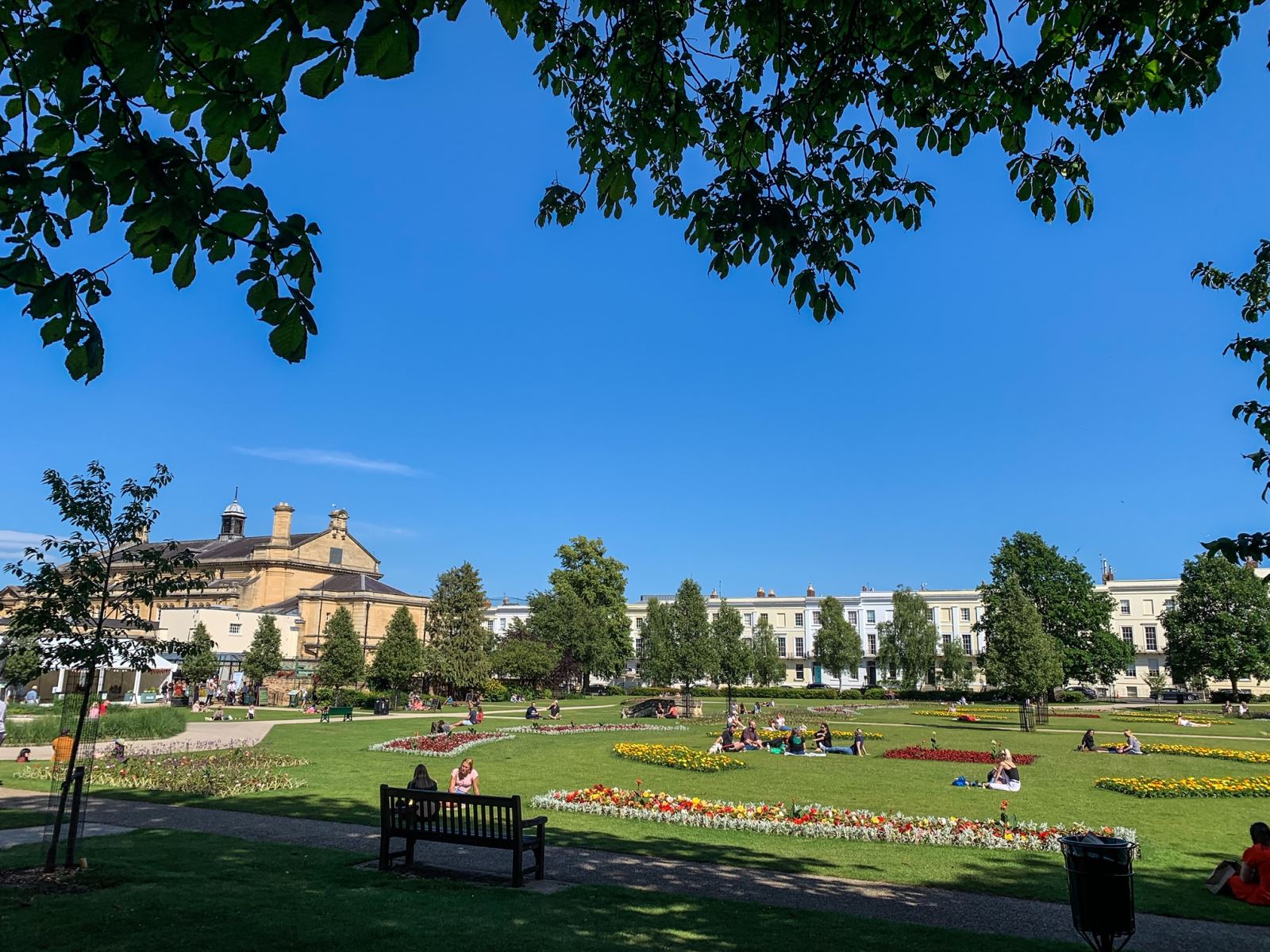 These centrally located gardens on the Promenade are absolutely spectacular at this time of year with landscaped lawns and stunning flowerbeds in bloom. It is the perfect spot to enjoy relaxing with family/friends after a shopping spree in town.
Places to buy refreshments in and around Imperial Gardens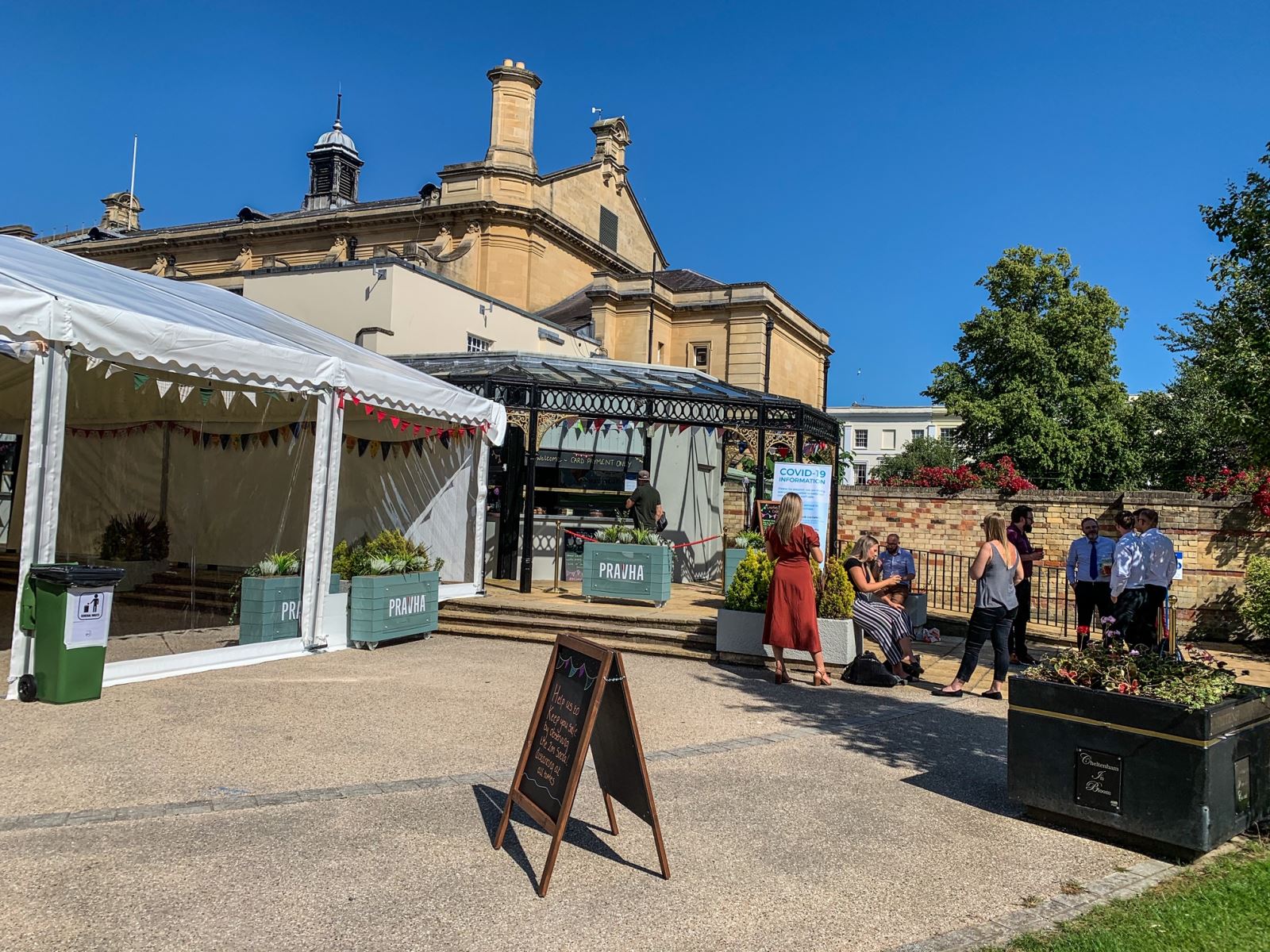 The outdoor Garden Bar Café, located in the gardens to the back of the Cheltenham Town Hall, is open daily in the summer. You can expect freshly baked pastries, breakfast baps, pizza, sandwiches, salads, afternoon tea and lots of delicious cakes. Being located in the centre of town you are also spoilt for choice with other nearby cafes offering a takeout service including Woodkraft and The Find all located on Regent Street.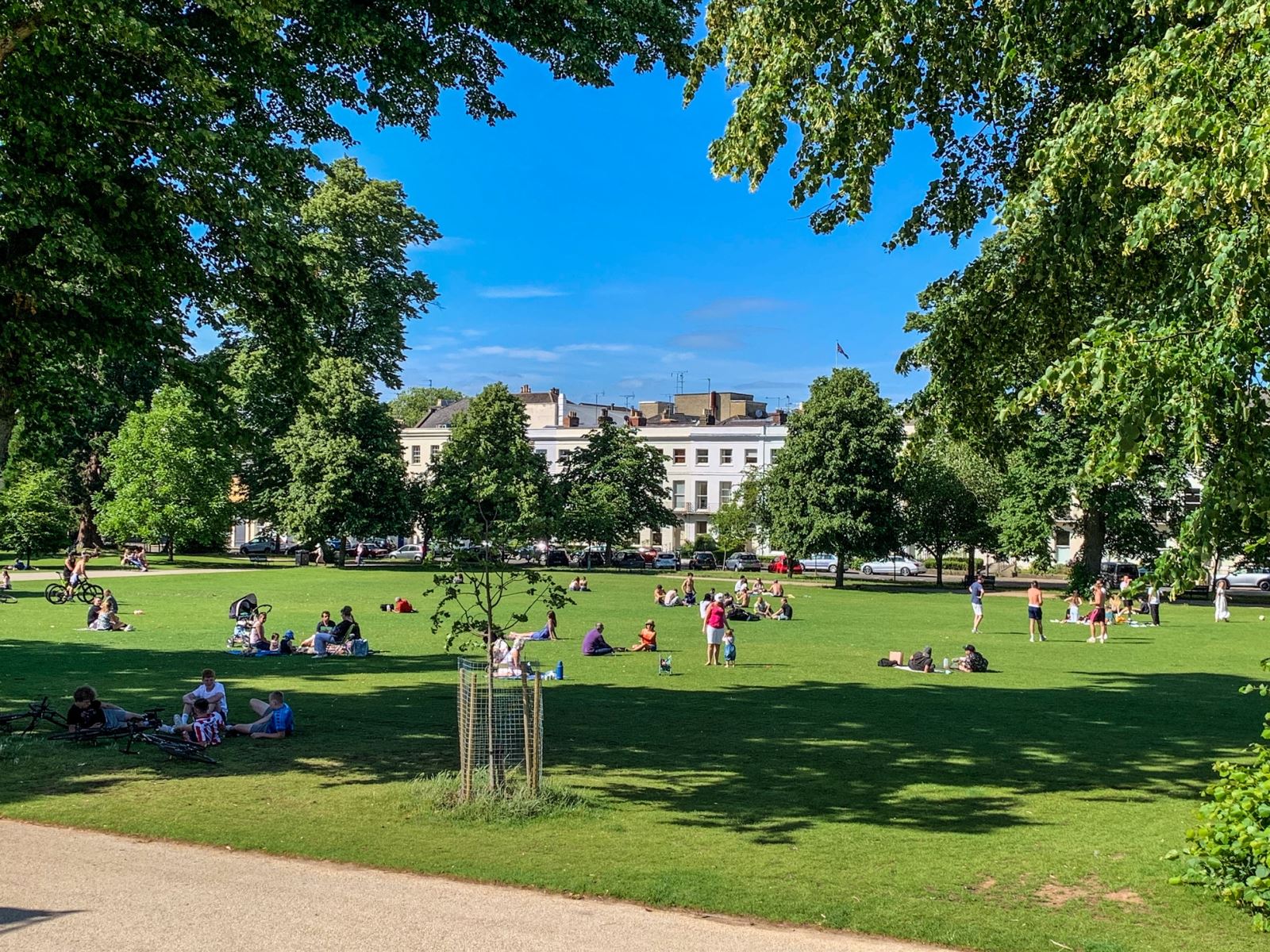 Located at the top of Montpellier and the Promenade, within close walking distance of the town centre and surrounded by Cheltenham's regency architecture, is another stunning spot to enjoy a picnic. The gardens are part of the Cheltenham Central Conservation Area which, at over 600 hectares, is one of the largest in the country.
Nearby places to buy refreshments in and around Montpellier Gardens
The Garden Café is located next to the children's play area serving many delicious treats including ice cream. Across the road from the Gardens are many cafes and deli's including Chaplais Kitchen serving breakfast baps and fresh pasta/pizzas; Pink Vintage serving artisan cakes; John Gordons, the independent wine and spirit merchant selling hot drinks, cakes and cocktails; Clementine Café serving a wide range of goodies; or the Coffee Dispensary serving hot drinks and sweet treats.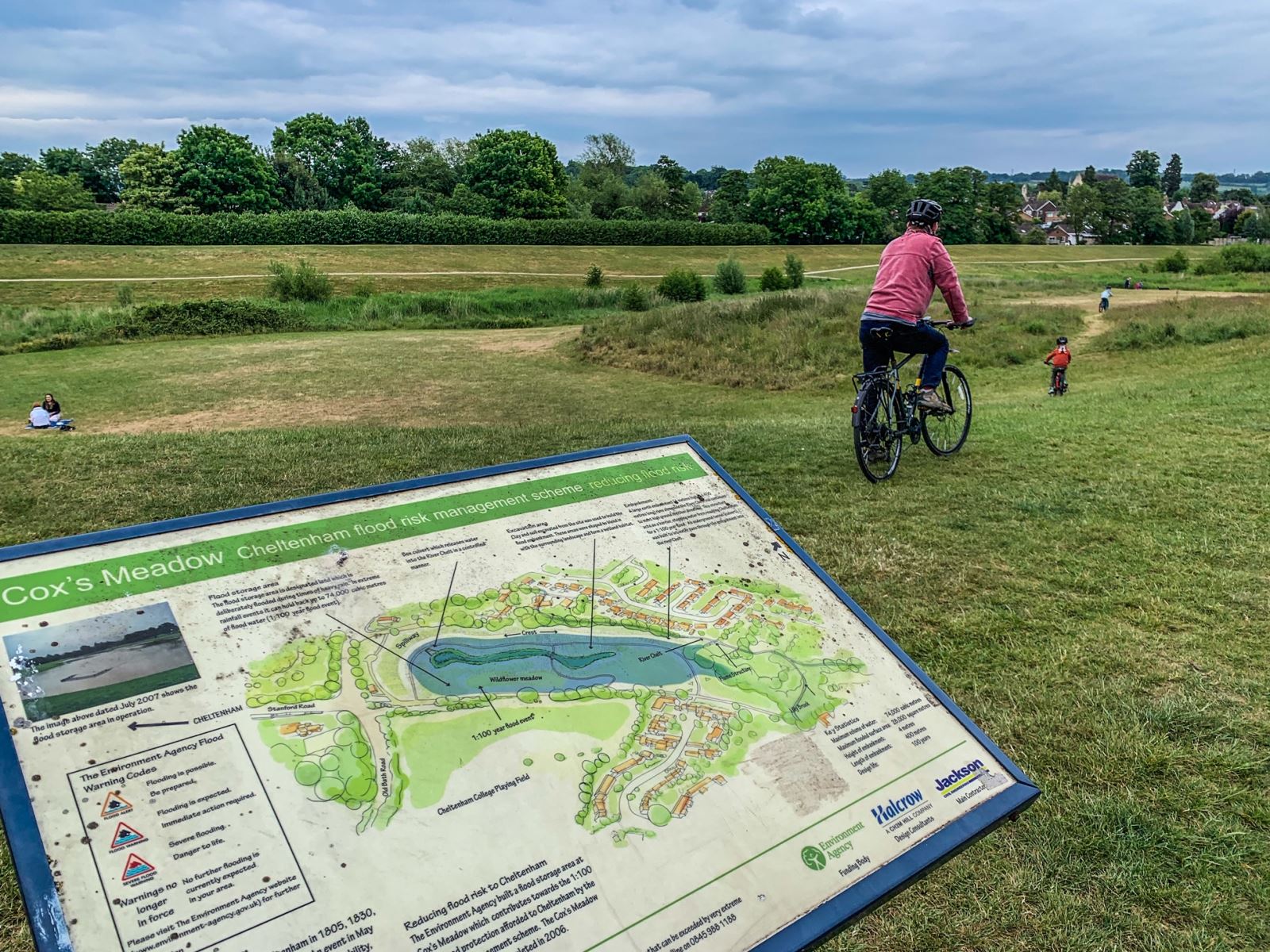 Perhaps not a place that would immediately spring to mind for a summer's picnic in Cheltenham is a flood plain known as, Cox's Meadow. This wetland is a popular spot for local families and dog walkers due to the River Chelt that runs alongside it and a great foot path/bike path which leads you into neighbouring Charlton Kings.
Nearby places to buy refreshments in Cox's Meadow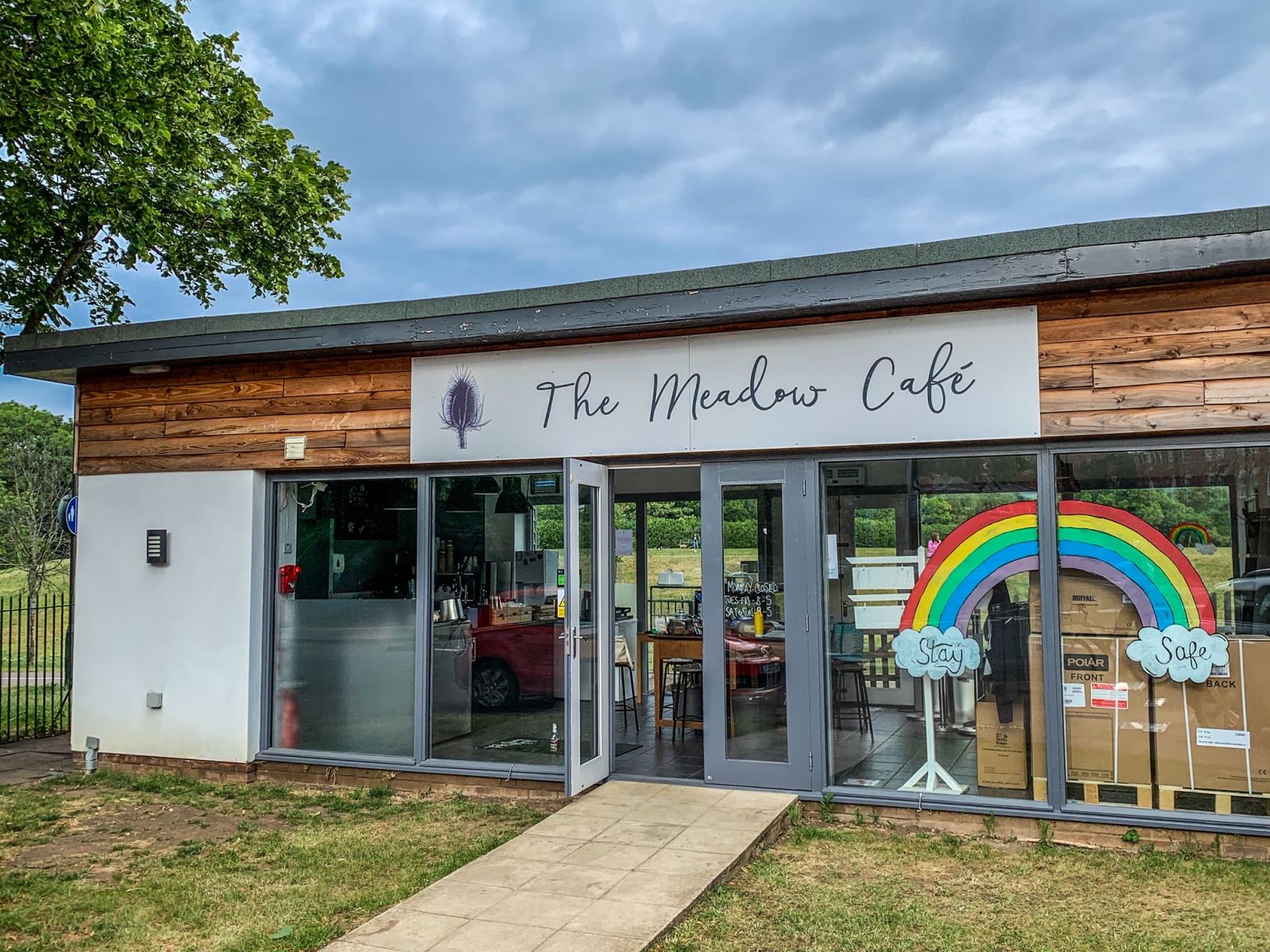 The onsite Meadow Café is a great spot to purchase hot and cold drinks, sandwiches, toasties, paninis and a selection of pastries.
Alternative picnic spots a short drive from Cheltenham Town Centre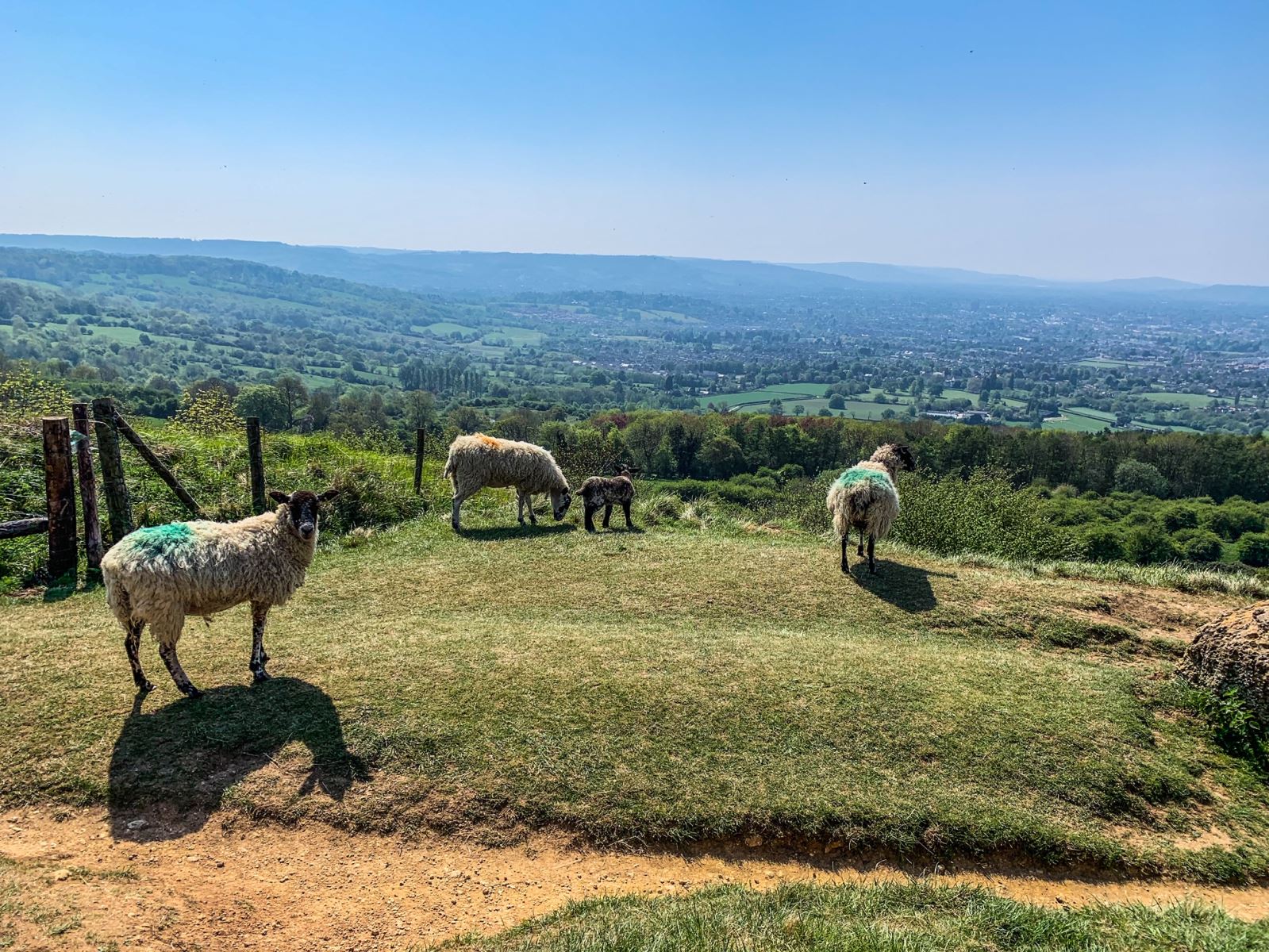 If you are looking to avoid the crowds we can throughly recommend nearby Cleeve Hill, Lineover Wood near Dowdeswell Resevoir, Crickley Hill and Leckhampton Hill. If you click through onto these links you will find car parking information and everything you need to know to plan your visit.
---
We would love to see photos of you enjoying your picnics in Cheltenham and supporting our local businesses folks. Please do tag us in on social media @VisitCheltenham.
For more information about making the most of your time in Cheltenham check out:
Related
1 Comments