Weekend of discovery in Cheltenham
Set on the edge of the Cotswolds, Cheltenham has the buzz and culture of a city without losing its laidback countryside vibes. Known as The Festival Town, Cheltenham has over 25 festivals throughout the year from the infamous, such as The Festival horse jumping and Cheltenham Literature Festival, to music festivals and food and drink events. It's hard to find a time of year when there isn't something going on.
Easily accessible by train or road from major cities including London, Cardiff, Bristol, Manchester and Birmingham (to name a few) Cheltenham's the perfect destination for escaping the everyday.
Day 1 - Saturday morning
As the UK's most complete Regency town, Cheltenham has a lot of history so it's definitely recommended to take some time out to have a stroll, start in Cheltenham's popular Montpellier for some brunch at Clementine and then take a walk down Cheltenham's Promenade and then up to Pittville Park, here you can spot Pittville Pump Room, one of the sites which gives Cheltenham it's 'spa' name.
After exploring Pittville Park, pop into Holst Victorian House; this hidden gem is a chance to travel back in time. Once the childhood home of famous composer Gustav Holst, the museum has lovingly restored the house to its original style, transporting visitors back in time to the 1800s. Well worth a visit.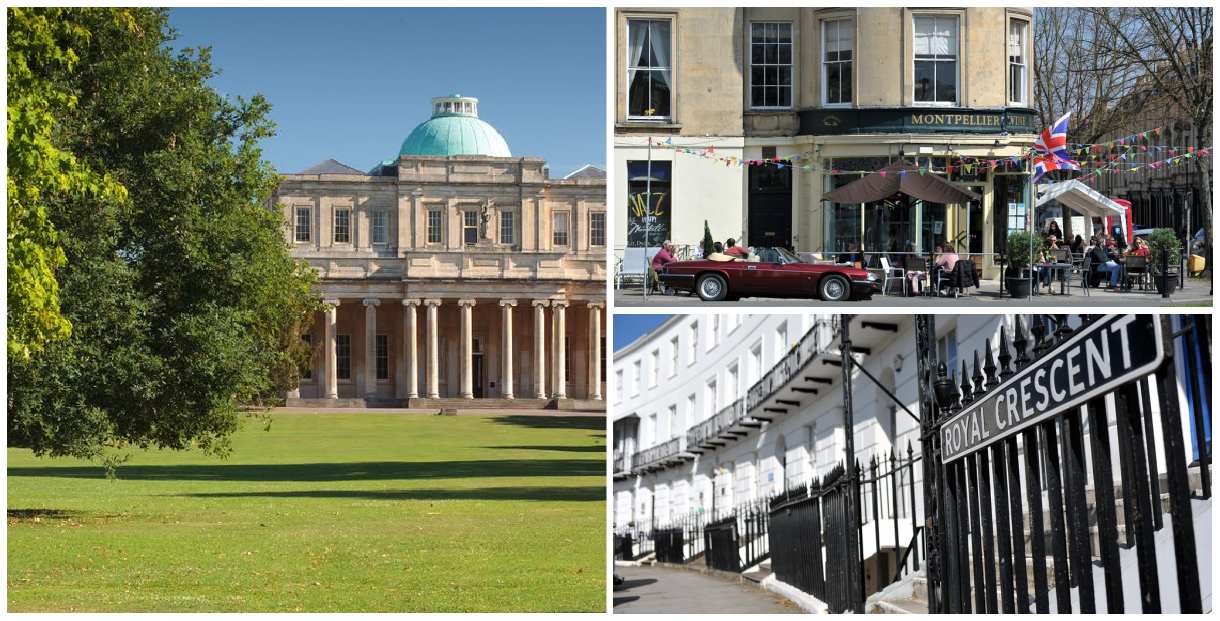 Lunch
After you've worked up an appetite pop into Cicheti, named after the Italians popular snack dishes, this spot serves a selection of delicious lunchtime bites and, if you fancy, some tasty Italian wine to go with them.
Afternoon
In the afternoon head to the outskirts of Cheltenham, grab a bus or a taxi and head out to Sibling Gin Distillery. Run by, you've got it, four siblings; this popular gin has its roots in Cheltenham. Book on one of their tours and you'll be able to see for yourself how this fantastic gin is made; from distillation to tasting you can do it all. We recommend you check dates and book in advance.
Whilst you're on the outskirts of town, a few minutes' walk will take you to Dowdeswell Park and the Dunkertons cider shop. This relatively new spot, offering Dunkertons award winning cider from the bar and events throughout the year, has become a real hit with the locals. Booking for events is recommended.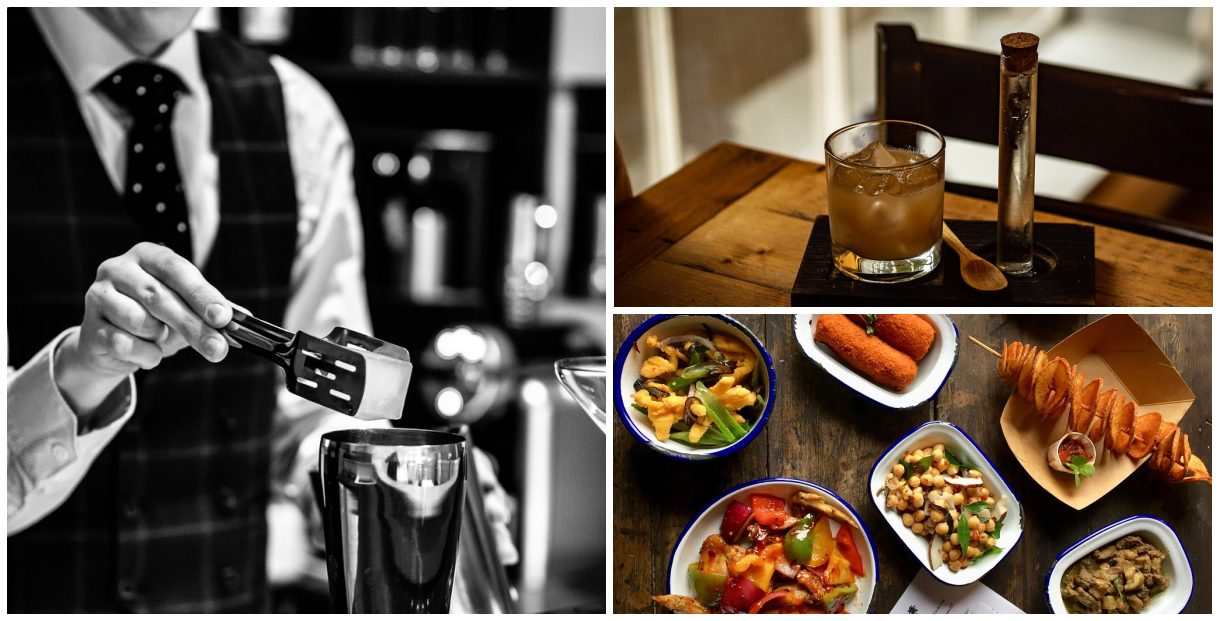 Evening
Head back into town and check into MGallery Queens Hotel, this hotel is so conveniently located it gives you the freedom to explore the town without venturing too far. A beautiful Georgian hotel on the outside but modern inside, this hotel is the perfect getaway. Once you've had some time to relax, perhaps in your sumptuous room or in the beautiful bar downstairs, it's time to head out for dinner.
If you're looking for something truly special for your trip away, then take a 10 minute promenade down the Promenade and head to Lumiere. This intimate restaurant is known for its incredible tasting menu, with awards such as AA's Restaurant of the Year for England in 2016, a 3AA Rosette Award, twice been named in TripAdvisor's Top 10 Fine Dining Restaurants in Britain and is regularly listed in the Top 100 Restaurants list, you honestly can't go wrong.
Alternatively, if you're looking for something a little different, then an 18 minute walk will take you to The Coconut Tree. Described by food critic Jay Rayner (who knows a lot about food) as managing 'that rare trick of being totally laid-back and completely on point at the same time' Coconut Tree has been serving up delicious Sri Lankan street food since 2016. Hidden away in a residential area, this gem is the perfect spot to share dishes and sip some cocktails before a wander back to your hotel feeling full and content. We recommend booking either restaurant in advance.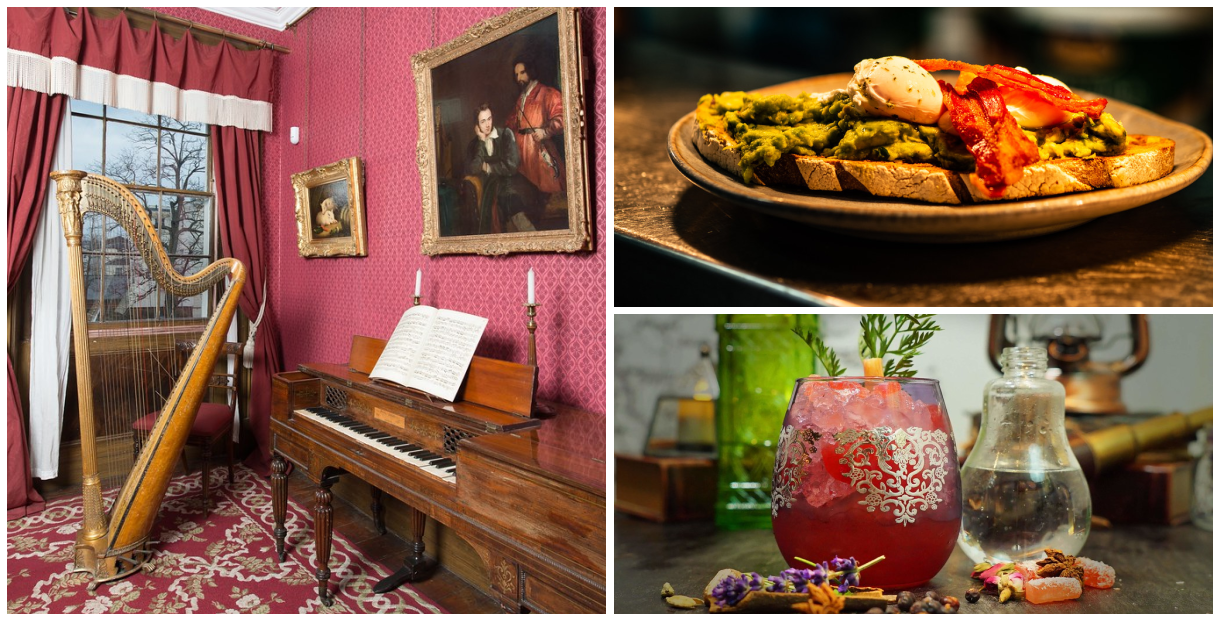 Day 2 - Sunday morning
Depending on whether you fancy leaving the comfort of the hotel for breakfast you've got plenty of choice. The Queens Hotel offers a delicious breakfast menu available until 10am or alternatively you could take a quick 5 minute walk to The Find on Regent Street which offers tasty breakfast and brunch food throughout the day.
After breakfast jump on a rental e-scooter from the Promenade and enjoy a self-guided tour around town. Alternatively, if you're in the mood for some more in-depth knowledge about the town, then why not check whether you can join one of Cheltenham's Regency tours? Running through the year, these tours offer you a fascinating insight into Cheltenham's past.
Lunch
For lunch, take a wander back to the Promenade where you'll find Memsahib Gin and Tea Bar tucked away underground. This beautiful restaurant bar offers an incredible menu of Anglo-Indian dishes and also specialises in tea, gin and tea infused gin. If you visit over the weekend you can also order a special Memsahib afternoon tea.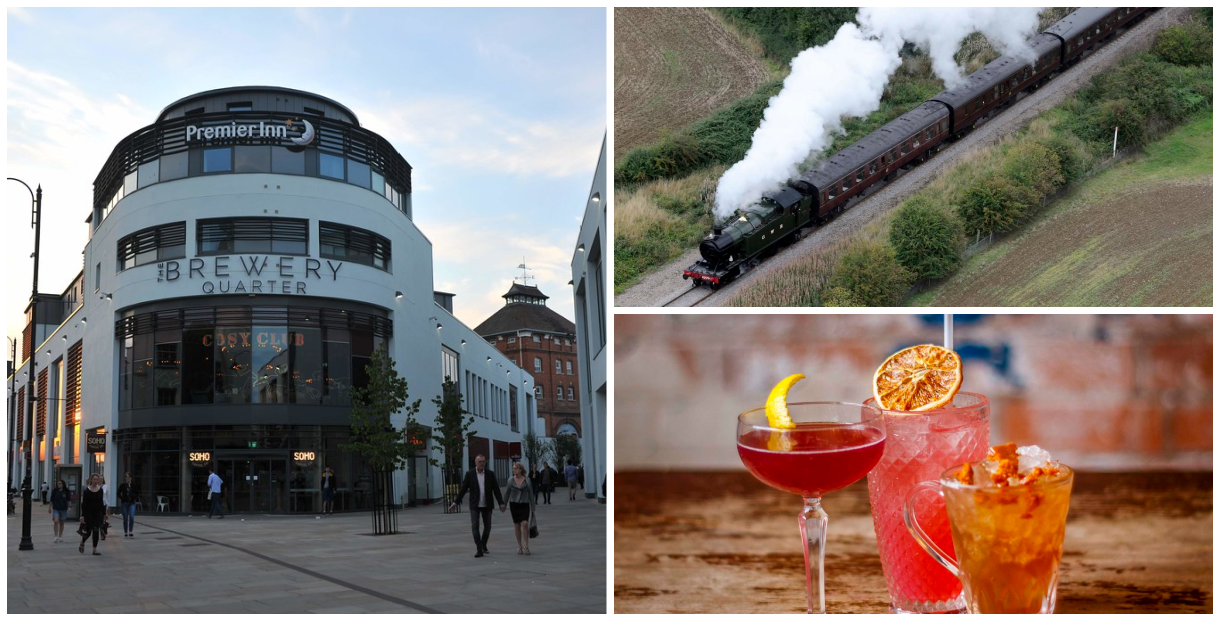 Afternoon
After lunch head over to The Brewery Quarter where you can test your skills at Escape Hunt. In a 60 minute challenge you'll need to work together to work out the clues and escape the room before the timer is up. If you manage to escape and you've got time then there are plenty of other activities to enjoy in The Brewery Quarter, bowling, indoor crazy golf or just settling down in one of the many cafes and bars nearby for a drink.
Alternatively, if you're looking to do a bit of sightseeing head towards Cheltenham Racecourse and hop on a steam train out into the Cotswolds. Stopping off at a few picturesque villages alongside the way, steam train is an exciting and different way to explore the surrounding area.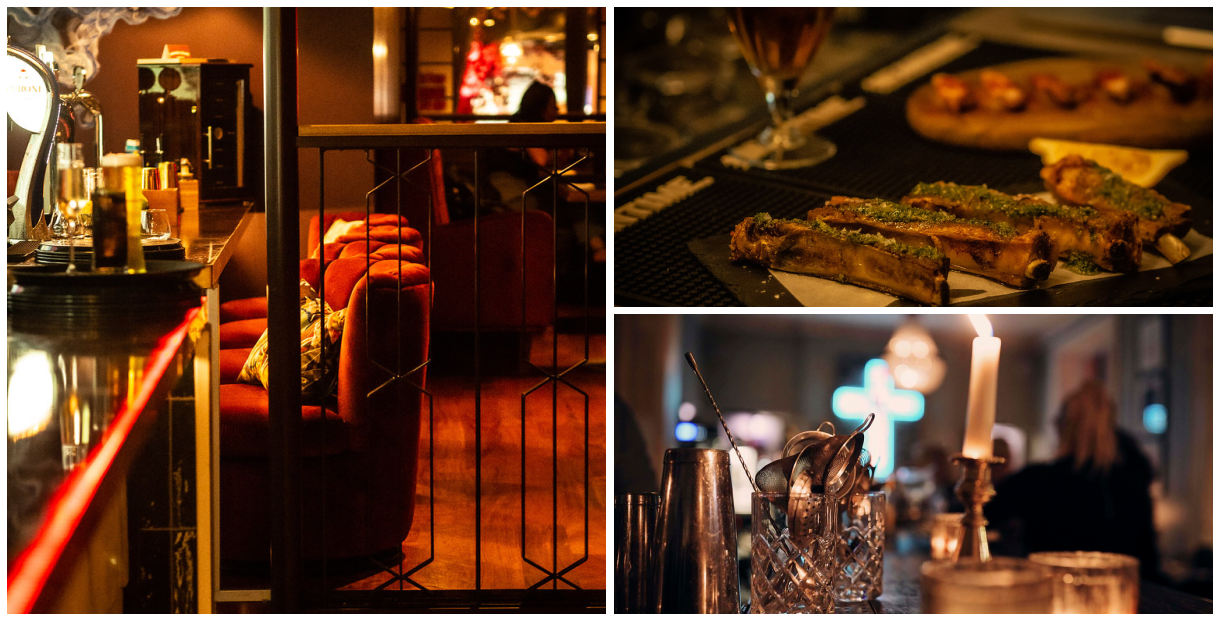 Evening
For dinner, there are a couple of options. Just up the road in Montpellier is Chaplais Kitchen which serves undeniably delicious pizza and pasta dishes or alternatively across the street from there is The Ivy Montpellier Brasserie with beautiful décor and a stunning menu to match it.
Another option is to head to Regent Street which has an eclectic mix of restaurants all within walking distance; KIBOU is popular with locals and serves up incredible Japanese food in a stunning new venue or perhaps book in to Bar Padron which offers delightful Spanish tapas, plenty of options for your final night in Cheltenham.
If you're looking to stay out a little later then there are great spots for a few drinks after dinner, head over to Gin and Juice for some gin cocktails in a stunning underground bar. Then it's just a short walk back to the comfort of your hotel.