Sustainable restaurants in Cheltenham
From single-use plastics to global warming, zero-waste living to electric vehicles, the last couple of years have seen sustainable issues hitting the headlines. Many of us have become more aware of the impact we have on the environment and are trying to make more sustainable choices at home – from using a refillable water bottle to switching to a green energy supplier.
But what about when it comes to eating out or heading to the pub for a drink? Do you have to forget about reducing plastic or food waste? Not at a rising number of sustainable restaurants in Cheltenham, whose chefs and restaurant owners are focusing on reducing any negative impacts on the environment and society as well as producing fantastic food and drink.
Whether it's sourcing produce locally, reducing waste or prioritising staff wellbeing, we caught up with four Cheltenham venues who are putting sustainability firmly on their menus.
Reducing single-use plastics
Plastic pollution became big news when Blue Planet highlighted the damage it's doing to our oceans back in 2001, which started off a move away from single-use plastics to reusable alternatives. The restaurant and bar industry has a huge impact on plastic production, with the Sustainable Restaurant Association estimating that over 4.7 billion plastic straws, 2.5 billion coffee cups and 7.7 billion plastic bottles are used each year by the UK's food industry.
At sustainable Cheltenham café The Find, they've swapped their single-use plastic packaging for innovative alternatives which have helped to reduce their impact on the environment. Instead of plastic straws you'll find paper straws, their takeaway cutlery is plant-based, their salad boxes are made from corn starch and their takeaway coffee cups and lids are fully compostable. Even their reusable coffee cups have swapped plastic for a durable material made from rice husks.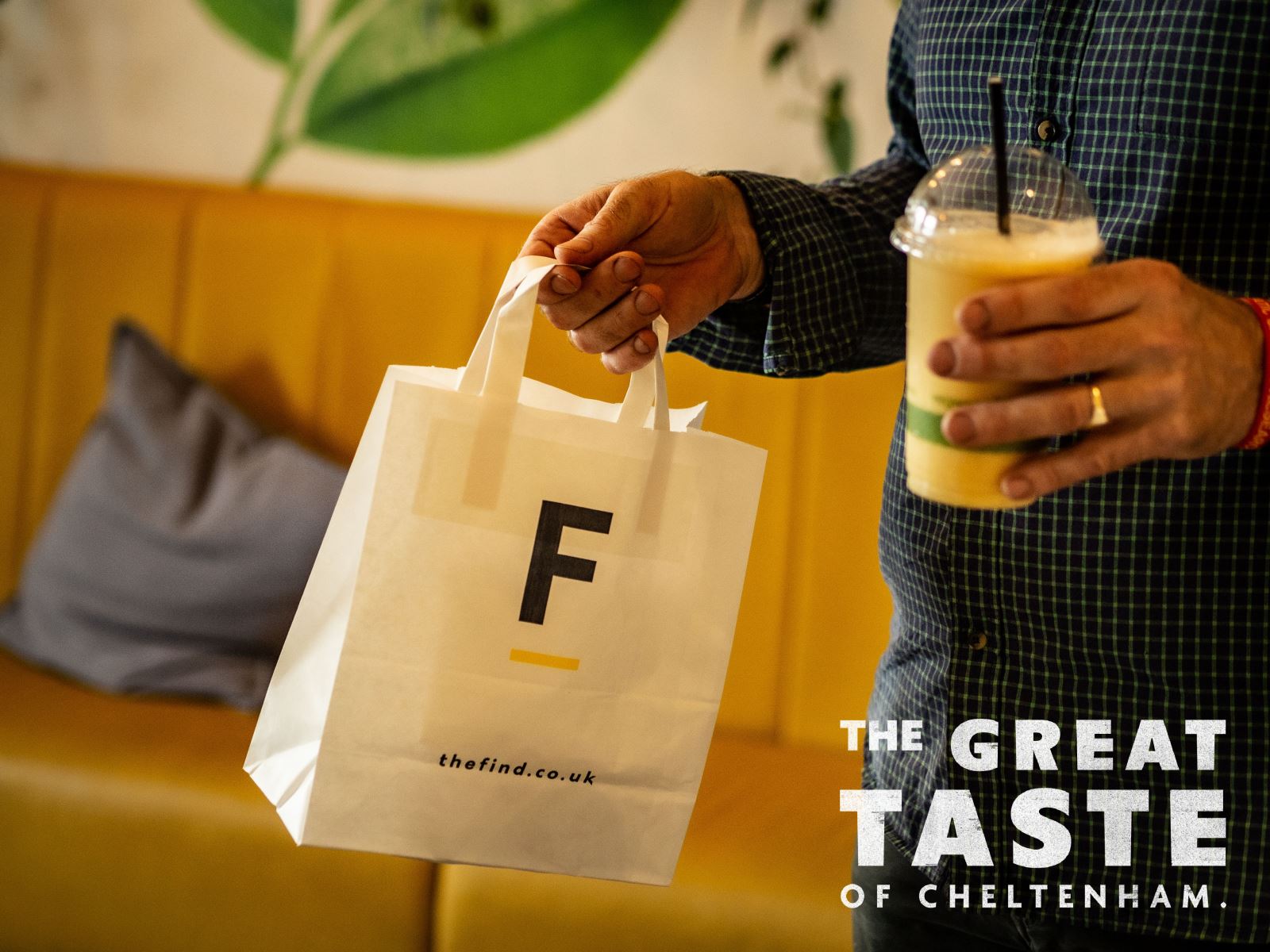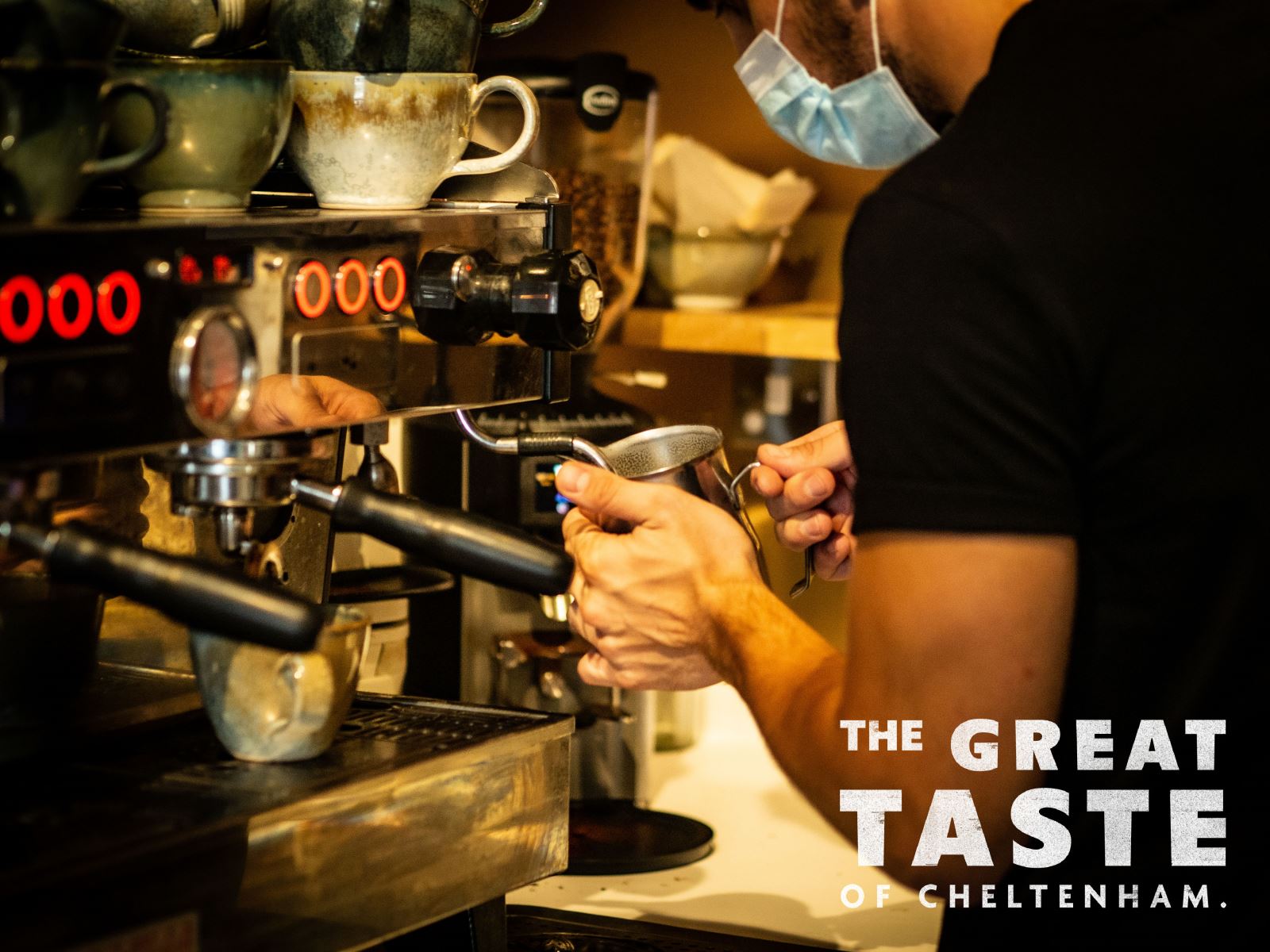 As well as environmental sustainability, The Find also support social sustainability by sourcing their water from Belu Water, a social enterprise who give 100% of their profits to the charity WaterAid.
Sourcing locally
Single-use plastics might get a lot of publicity when it comes to the impact of the food industry, but they're only one part of the puzzle when it comes to making bars and restaurants sustainable. Everything from kitchen design to menu planning has an impact. And the food and drink itself is also a major contributor to sustainability in Cheltenham's restaurant and pubs – whether that's where produce comes from, how it's grown or what happens to the food waste that's left over.
As owner of The Railway, The Vine and The Swan, Ed Anderson is keen to promote local produce in his pubs. He explains that the tied pub system means drinks are often transported around the country, racking up hundreds of food miles along the way.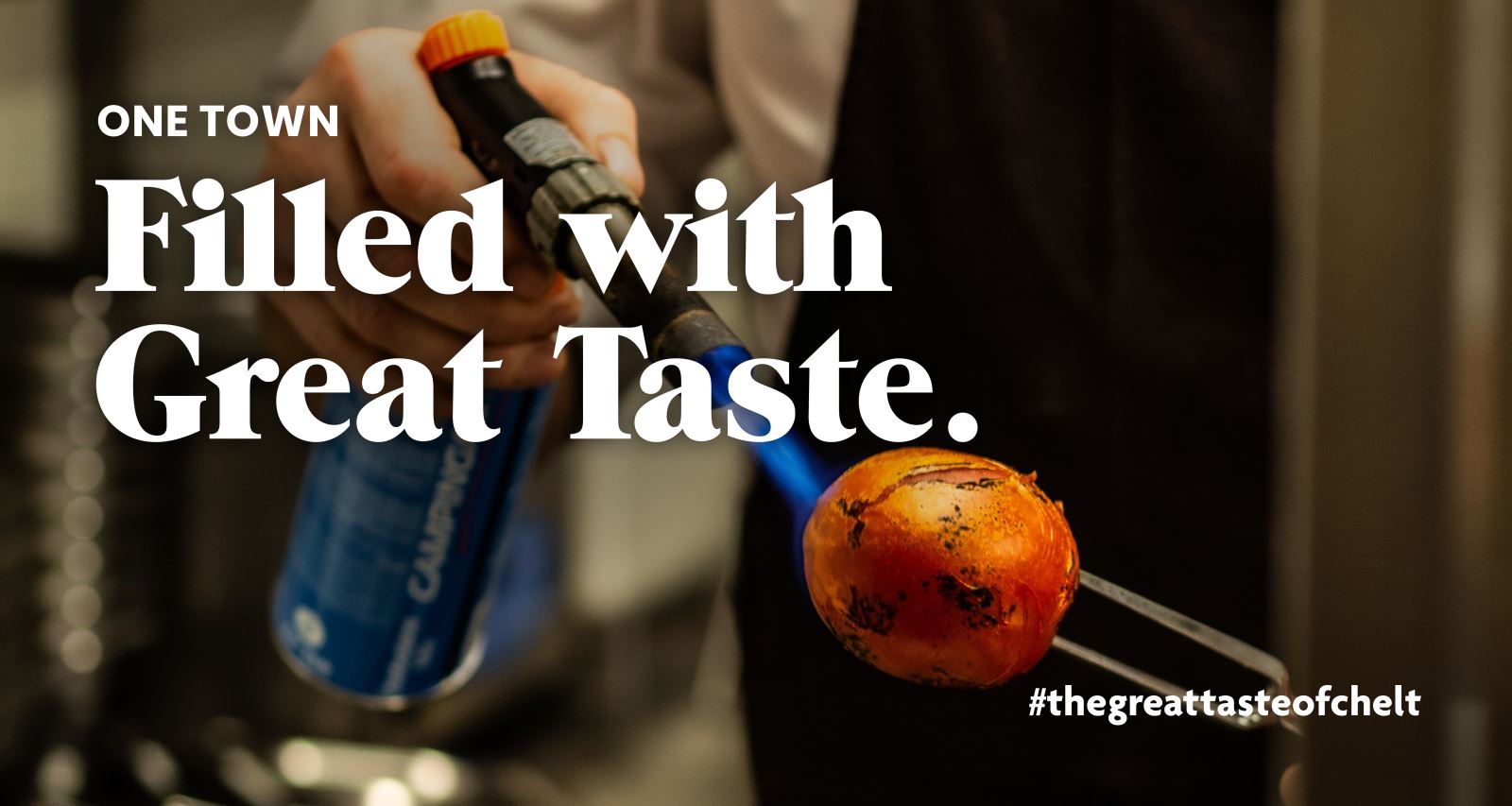 Food miles are the distance products have to be transported between where they're made and where they're eaten or drunk. And the more miles your food has to travel, the larger its carbon footprint – with DEFRA (the Department for Environment, Food & Rural Affairs) estimating that a quarter of the lorries we see on the UK's roads are being used to transport food and drink.
Instead Ed is able to focus on stocking drinks from our great local suppliers. He says "We're very fortunate to be in a part of the world that can supply all our drinks from wonderful, local, independent suppliers." Almost all of the drinks on the menu is sourced locally, with beers and ciders from Gloucestershire and Bristol, gins from Cheltenham and mainly natural, sulphur-free wines from around Europe. Many of their drinks are organic and unfiltered, so they avoid using fish products for filtration which makes them suitable for vegans.
Ed explains that buying local is more than just an environmental consideration, it also helps support local businesses and allows money to stay in the local area – supporting people who have the same beliefs and ethos. As restaurants and bars buy in such large quantities, they can really have a really important impact on a small business.
The Railway are also certified by Surfers Against Sewage for their plastic-free policies, use eco-friendly cleaning products and carbon-neutral renewable electricity. And they have swapped from using gas in their kitchens to cooking on wood-fired BBQ to create their delicious smokey-flavoured Thai dishes.
Sustainable design
At 3 AA Rosette Award-winning Lumiere restaurant, owner Helen Howe agrees that Cheltenham is in a great position when it comes to sourcing amazing local produce – which even includes fruit grown on her family's smallholding. She says "Our tasting menu changes weekly driven by the best produce that's available". Where it's not possible to buy local, Helen and her chef husband Jon Howe look at other sustainable sources, such as using hand-dived scallops in their dishes and fish that's not on the at-risk list due to overfishing.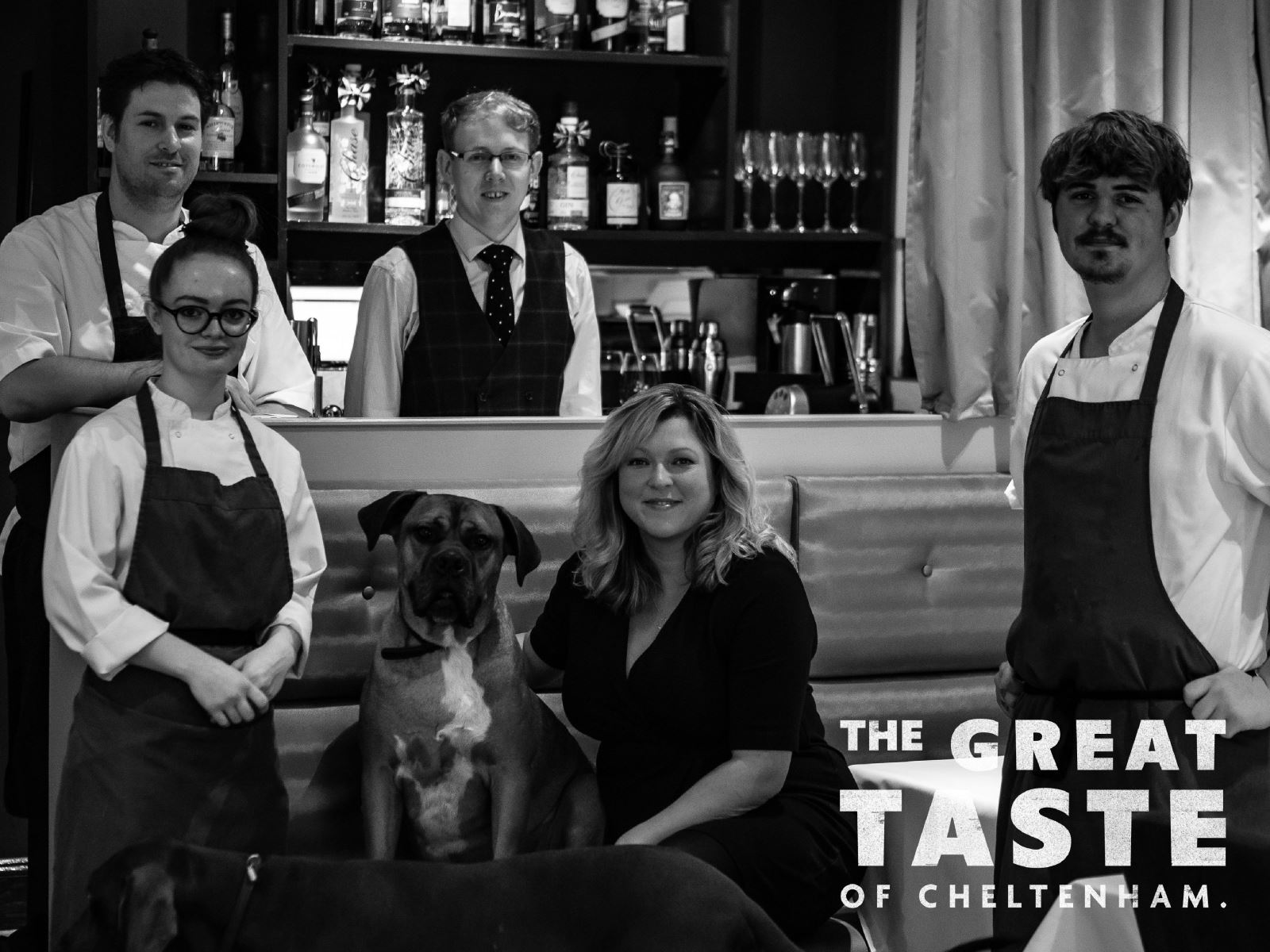 Lumiere have also incorporated sustainability into the design of their kitchen with some clever features. Their food is cooked on induction hobs which are more efficient and also help to keep the kitchen cool so they can reduce the use of air conditioning. Storing produce in drawer fridges rather than a standard upright fridge means that cold air stays inside rather than flowing out when you open the door, using less energy. They also have their own water filtration system to make still and sparkling water, and have swapped the restaurant's lights to low-energy LEDs.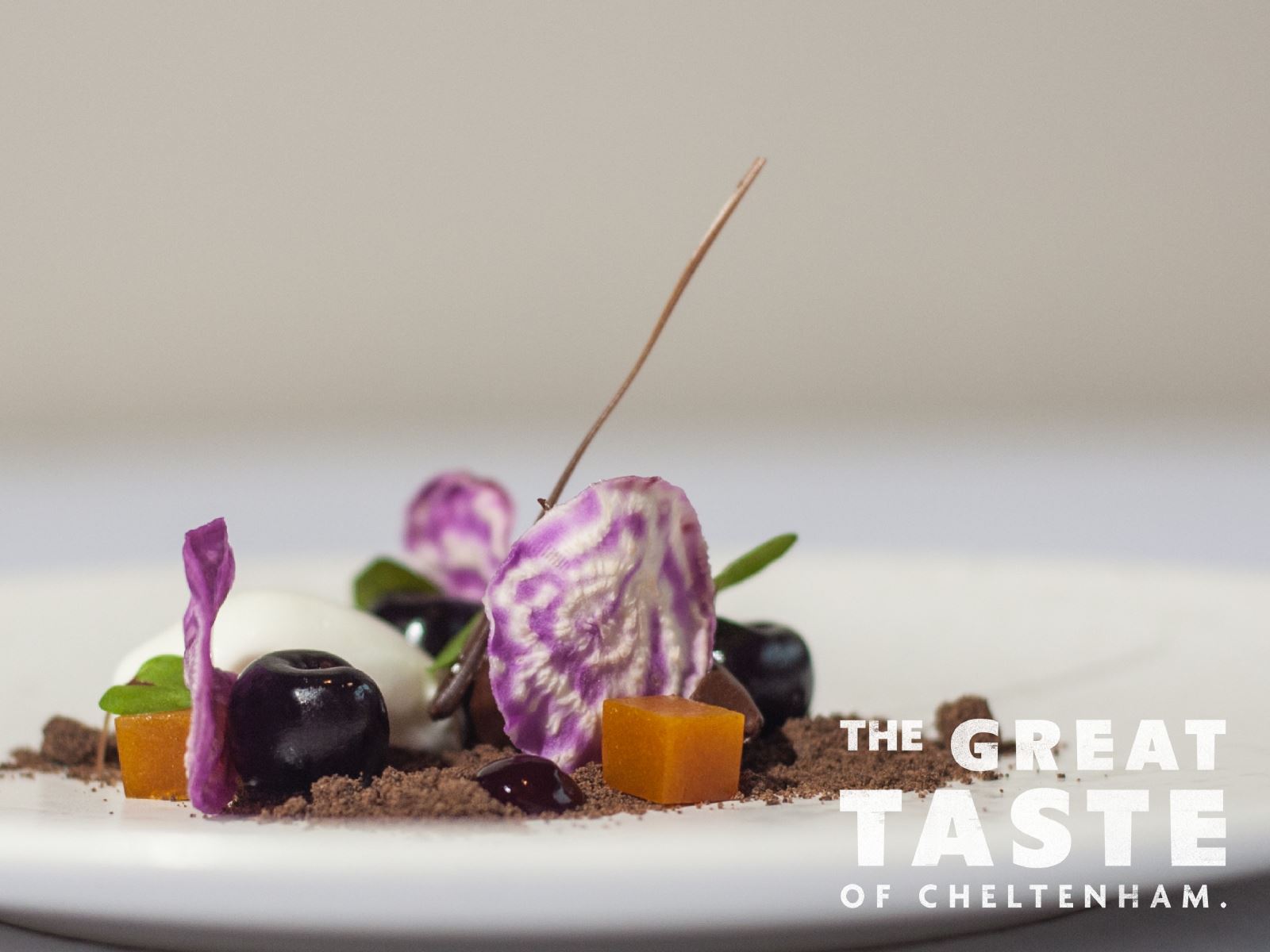 Helen reinforces the importance of the social element of sustainability too, saying "Most of our staff are local, and we try to train them up to retain them in the long-term, and make sure staff have a good work-life balance – something which can be difficult in the restaurant industry".
Learn more about the team at Lumiere... Lumiere - Our Story
With sustainable living becoming increasingly important, we can play our part by supporting these great sustainable restaurants in Cheltenham which are already going the extra mile, and encourage more places to look at what they can do to help create a better future for our town and the planet.