Light Up Cheltenham
High Street
Cheltenham
Glos
GL50 1DB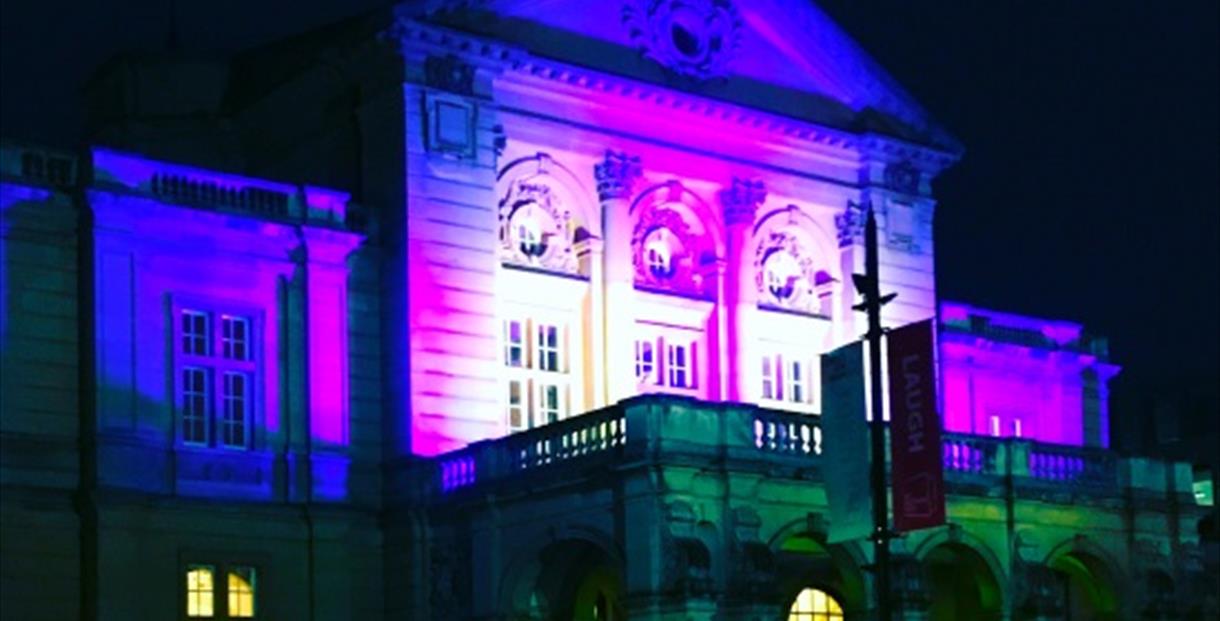 About
It's time to Light Up Cheltenham – new event will bring bright new look to town centre
A new event will see landmark buildings in Cheltenham town centre lit up in a way they have never been seen before.
Light Up Cheltenham is a new event being run by Cheltenham BID throughout February half-term.
It will be launched on Saturday February 10th by spectacular street theatre drumming group Spark!, who have been a massive hit in towns and cities across the UK and beyond.
The fun kicks off at 5pm on Saturday February 10 when the group play on the new public space at The Brewery Quarter next to the Cosy Club.
This will then be followed by a parade through town, stopping off in the pedestrian Promenade, and culminating with another performance by Spark! at the Quadrangle at 5.45pm.
The musical theme will continue when Cheltenham Community Choir will perform near Queens Hotel at 6.15pm.
Six major buildings will be floodlit from the Saturday until the following Sunday (February 18th) - The Municipal Offices, the Queens Hotel, Boots, the Brewery Quarter, the Town Hall and the new John Lewis building. HSBC Bank and Lloyds Bank on High Street will also be floodlit.
Many other buildings that are lit throughout the year will also be joining in the fun and using the same two-colour theme lighting throughout the week. Already signed up are Martin & Co, Beards, the United Services Club, MooMoos and Fever nightclubs, and three buildings on The Promenade – 131, Knight Frank and Cotswold Transport Planning.
BID Director Kevan Blackadder said: "We wanted to bring some colour and fun to Cheltenham town centre in what can be one of the quietest months of the year in towns and cities across the country.
"We would love to see people come into town in the late-afternoon and early evening; taking pictures in front of the buildings, sharing them on social media and maybe even some proposals on Valentine's Day when the buildings will change colour to red in celebration of the day.
"Our shops, restaurants, bars and leisure facilities will also be involved. Join us and help us to put the spotlight on Cheltenham."
The main floodlighting will give a great contrast between the town's much-loved traditional buildings and the new architecture of John Lewis and the Brewery Quarter.
For further information and the live Light up Cheltenham map, please click this link!
Directions
TripAdvisor