Happy Place Competition
To celebrate the 're-opening' of Cheltenham we are inviting locals, visitors and businesses to share their 'Happy Place in Cheltenham' on social media, using #HappyPlaceCheltenham.
Help us spread the love for Cheltenham and be in with a chance of winning over £1,000 worth of brilliant prizes, including overnight stays, local days out and delicious restaurant meals at some of the most popular venues in Cheltenham.
Your happy place can be anywhere folks! Here are a few of our suggestions…
- Relaxing with a book in your favourite local park
- Catching up with friends at a local beer garden
- Dining in one of our many cafes, restaurants
- Cycling down the Honeybourne Line
- Enjoying cultural attractions or live music
- Indulging at a hotel spa
- Or even being back at work with your colleagues…
For more inspiration check out our #HappyPlaceCheltenham - Week one winners, week two, week three, week four, week five and week six winners. Could you be our next winner?
We can't wait to see where your happy places in Cheltenham are!

How to enter the #HappyPlaceCheltenham competition
Share a photo (or video!) of your happy place in Cheltenham on Instagram, Twitter or on this post on our Facebook page using the hashtag - #HappyPlaceCheltenham.
Be creative with your entry and have fun!
You may wish to make a heart shape with your hands or incorporate a heart in your photo in some other manner. This is for you to decide.
Different prizes will be up for grabs every week until the end of June. The prizes will be announced on our social channels and here on our website.
In July & August exciting spot prizes will be awarded for posts shared with the hashtag on Instagram.
Scroll down for t&c's.
#HappyPlaceCheltenham Prizes Wednesday 23 June - 5 July
Prizes up for grabs week six were...
1st prize - £100 Cheltenham BID gift card which can be spent at MANY businesses in Cheltenham including restaurants and retailers such as John Lewis, Marks & Spencers aswell as many fabulous independent boutique stores & beauty services too!
2nd prize - £100 to spend in the KIBOU Lounge. Discover Cheltenham's latest late-night hang out and some seriously good cocktails at the KIBOU Lounge, open every Fri & Sat until 2am.
3rd prize - A game of indoor golf for four people at Mr Mulligans in The Brewery Quarter plus one hour play on electro darts, shuffleboard and pool!
#HappyPlaceCheltenham Prizes Wednesday 16 - 23 June
Prizes up for grabs during week five were...
#HappyPlaceCheltenham Prizes Wednesday 9 - 16 June
Prizes up for grabs during week four were...
#HappyPlaceCheltenham Prizes Wednesday 2 - 9 June
Prizes up for grabs during week three were...
#HappyPlaceCheltenham Prizes w/c Monday 24 May
The fabulous prizes up for grabs for week two were...
First prize - An *overnight stay and breakfast for two people at Cleeve Hill Hotel
Second prize - *Dinner for two people with wine at Brasserie Blanc
Third prize - Free private guided walk around Cheltenham for four people in June by blue badge tour guide, Anne Bartlett
#HappyPlaceCheltenham Prizes w/c Monday 17 May
First place – An *unlimited Sir Lankan feast including a round of Cocotails for six people at The Coconut Tree!
Second place – An *overnight stay for two people at the Cotswold Grange with delicious full cooked breakfast.
Third place – A family pass for four people to Sudeley Castle.
Get involved via the Visit Cheltenham social media channels
You can find us on…Instagram, Twitter, Facebook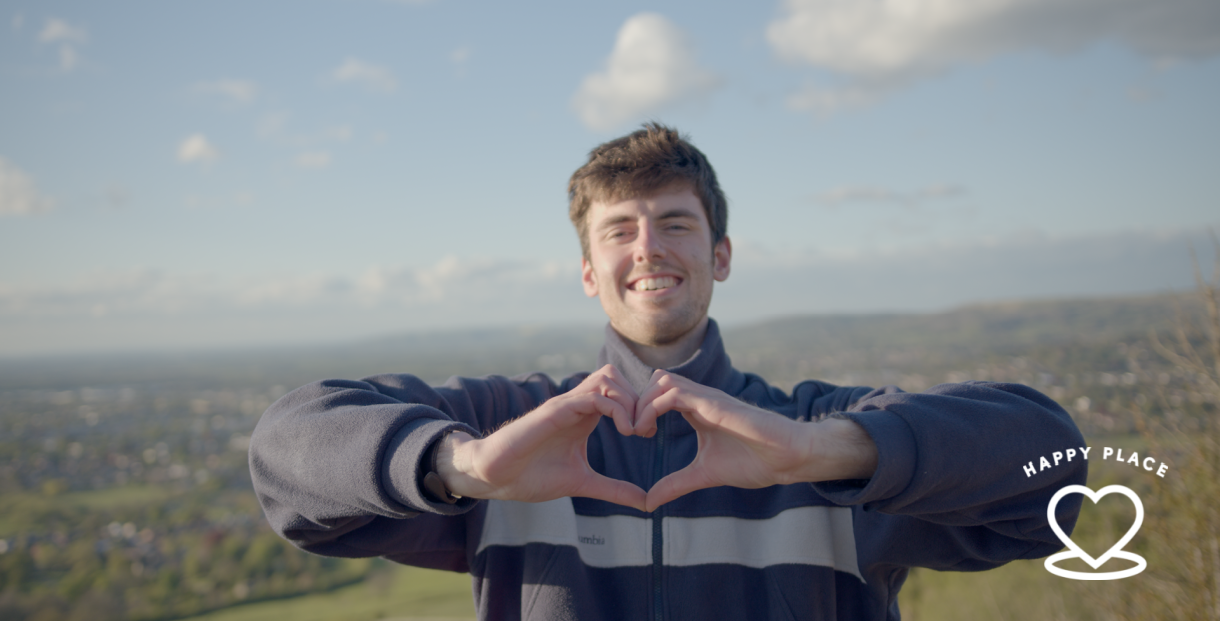 Joe is delighted to be in his #HappyPlaceCheltenham - Leckhampton Hill!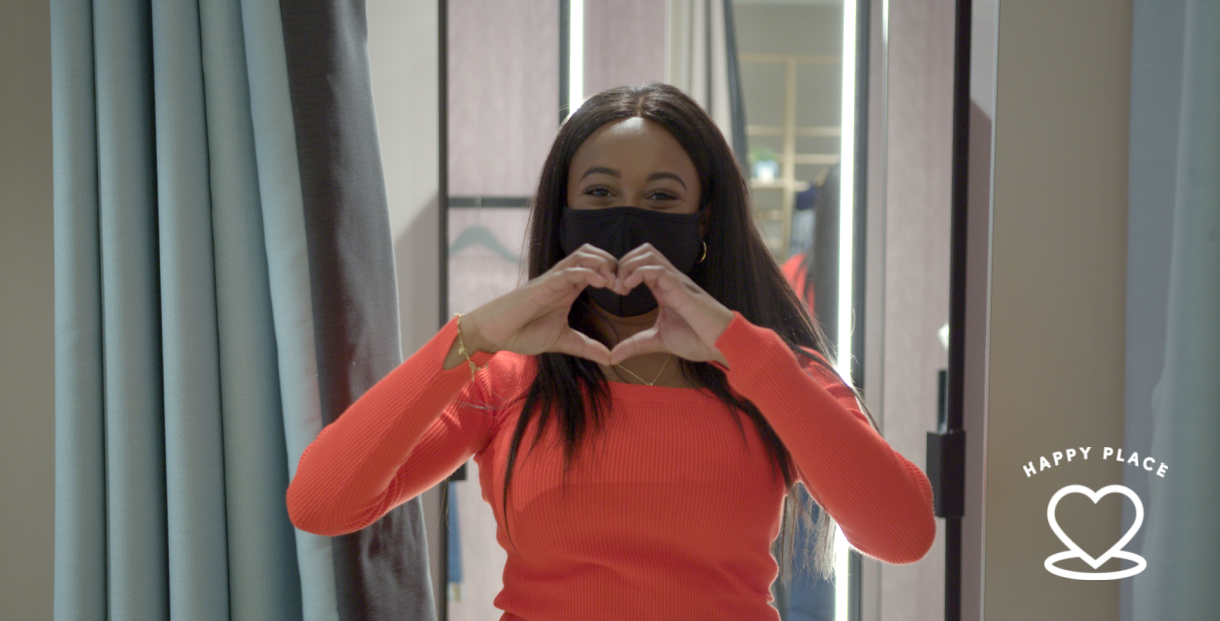 Chanaley loves being back at her #HappyPlaceCheltenham - John Lewis Cheltenham!
#HappyPlaceCheltenham competition T&C's
You don't have to feature in your photo/video if you don't wish to. However it would be great to see your lovely happy face enjoying being in Cheltenham.
You can enter as many times as you wish and every week if you wish. Entries will count across all weeks. (We are sure you have lots of happy places in Cheltenham!)
Three winners will be chosen by a panel of judges from Visit Cheltenham and prizes will be allocated. Our decision is final. We are looking for creativity folks so get your thinking caps on!
We will contact our winners via social media.
By taking part in this competition you are giving Visit Cheltenham permission to share your photo/video entry on social media and via our website.
Any questions? Send us an email to digital@marketingcheltenham.co.uk or via social media. We don't bite!
* T&C's for prizes week six
£100 Cheltenham Gift Card valid until end of 2021. Full info here.
£100 KIBOU bar tab to be spent on Friday or Saturday evening in the KIBOU Lounge Cheltenham after 10pm. Prize can be used to purchase drinks and bar snacks. Prize cannot be used in the main restaurant. Must be over 18 years to claim. Table must be pre-booked direct with the restaurant. Prize is valid until 27 November 2021. KIBOU reserves the right to amend this prize.
Game of golf at Mr Mulligan's, subject to availability and to be used before end of 2021.
* T&C's for prizes week five
Overnight stay for two at Cult Hotel, The George Hotel is to be used before the end of 2021, is subject to availability and does not include peak nights, i.e. Christmas, New Year, Race Nights.
Spa day for two at the DoubleTree by Hilton Cheltenham is valid Sunday to Thursday only, is subject to availability for 6 months to exclude Christmas - New Year period.
Normal John Lewis gift voucher T&C's apply for the 3rd prize - £75 voucher.
* T&C's for prizes week four
B&B stay for two at the Citrus Hotel Cheltenham is in a standard double or twin room with late check out. Must be used within a year. This would be subject to availability and non-premium rate dates (races etc).
£90 gift voucher for a team of up to six to play at Escape Rooms Cheltenham. Voucher is valid for up to 12mths from when it is received and redeemable against any of the rooms.
Tour for two at Dunkertons Cider to be used within a year.
* T&C's for prizes week three
Stay at the Holiday Inn Express would be issued as a voucher, would be subject to availability and some black out dates. Voucher expires on 31st December 2021.
GWSR voucher expires end of 2021 and can not be used during special events i.e Santa special trains.
Cosy Club voucher is valid for a whole year and can be redeemed at any time, over multiple visits or in one full go.
* T&C's for prizes week two
Stay at the Cleeve Hill Hotel is a midweek stay (Mon - Thurs) in June.
Winner of the Brasserie Blanc prize can either enjoy a main course for two with carafe of wine or a £75 bar tab for cocktails/drinks in bar.
* T&C's for prizes week one
Although the Sri Lankan feast is unlimited, to avoid wastage The Coconut Tree staff will use their discretion when orders are being placed.
Overnight stay at the Cotswold Grange is for two people in a Deluxe Double Room and includes full cooked to order breakfast. Evening meal is not included. Booking will be subject to availability and is valid for Sunday to Friday only (excludes Saturday night). Once booked the reservation will be non-cancellable/transferable.
The Sudeley Castle family pass expires end of 2021.