After three long months of lockdown, we're pleased to announce that we're open! Following government guidance from Monday 15 June restrictions on non-essential retailers will be eased and Cheltenham will be able to welcome back residents and visitors to our town to enjoy some shopping, reconnecting and long overdue catch ups with friends and family.
Now is the chance to buy those shoes you've been keeping an eye on, indulge in some window shopping for the first time in months and enjoy some well-deserved retail therapy. Once all your shopping is done, Cheltenham has plenty of outdoor spots to rest your feet and reconnect with friends and family so grab a takeaway coffee and soak up all the things you've missed.

Below is a list of the food and drink businesses (in alphabetical order) that are currently open in Cheltenham, and further down the page you'll find a list of 'non-essential' businesses open, or opening up this week. This page will be updated so please do keep popping back to see when your favourite local business is due to open!
This list has been put together in collaboration with our colleagues at Cheltenham BID. For more information, including the social distancing measures in place to keep you safe, please check out - Our guide to visiting Cheltenham this summer.
List last updated - 17 June
Food and drink businesses in Cheltenham town centre currently open offering a takeaway service
Appellation Nation - 12 Montpellier Walk
Archie's Café - 6 Rotunda Terrace, Montpellier Street
Auntie Annies Pretzel - Regent Arcade
Bridge Cafe - Regent Street
Café Sarnie - 3 Bennington Street
Chaplais Kitchen - 15 Rotunda Terrace, Montpellier Street
Cheeseworks - 5 Regent Street
Clementine Cheltenham - 4 Queens Circus
Cote Brasserie - 1 Montpellier Terrace
Creams - The Brewery Quarter, High Street
Door 4 - 4 Montpellier Walk
Double 2 - 22-24 Albion Street
Everest - 3-5 Portland Street
Falafel King - 90 High Street
Farmhouse Deli - 92 High Street
Fat Toni's - 4 Regent Street
Five Guys - The Brewery Quarter, Henrietta Street
German Doner Kebab - 65-67 High Street
Giggling Squid - 6 Montpellier Street
Grape Tree - 116 High Street
Huffkins - 25 Promenade
Indian Voojan - 5 Rotunda Terrace, Montpellier Street
John Gordons - Montpellier Arcade, Montpellier Avenue
Kashmir - 1 Albion Street
Kibousushi - 18 Regent Street
Lilth Cometh - 37-39 Winchcombe Street
Lime Tree - 101 Montpellier Street
Memsahib Gin & Tea Bar - Prom Vaults, 47-49 Promenade
Misters - 15 Grosvenor Terrace
Nandos - The Brewery Quarter
NOSH - 1 Royal Well Road
Paparrito's - 214-216 High Street
Pink Vintage - 10 Rotunda Terrace, Montpellier Street
Pret A Manger - 163 High Street
Primavera Ristorante - 7 Montpellier Terrace
Revival Café and Grill - 5-7 Winchcombe Street
Rogan Josh Indian Takeway - 26 Winchcombe Street
Rotunda Tavern - Montpellier Street
Soho Coffee - The Brewery Quarter, High Street
Soho Coffee - 2 Cambray Place
Spencers Café - 10 Winchcombe Street
Spice Exchange - Clarence Parade
Subway - 87-89 High Street
The Coffee Dispensary - 18 Regent Street
The Find - 20 Regent Street
The Mayflower - 32-34 Clarence Street
Woodkraft - 13 Regent Street
Yo! Sushi - 5-7 Promenade
Other 'non-essential' businesses currently open in Cheltenham town centre
Please note all banks, building societies and super markets (including Marks & Spencers) are open in the town centre. The following businesses are also open…
And So To Bed - appointment only - 8 Rotunda Terrace, Montpellier Street
Ann Summers (opening 30 June) - Regent Arcade
Anthropologie - 92 The Promenade
Apricot - Regent Arcade
Au Panache - 7 The Courtyard, Montpellier
Auntie Annes - Regent Arcade
Bates Goldsmiths - Regent Arcade
Boots - High Street
Boots Opticians - (29 June open) - Regent Arcade
Badlands - 11 St George's Place
Blacks Outdoor Retail - 13 - 17 The Promenade
Castle Fine Art - Promenade
Chapmans Opticians - Regent Arcade
Contour by - appointment only - Queens Circus
Claire's Accessories - Regent Arcade
Clarks Shoes - High Street
Clintons Cards - High Street
Cobblers Corner - (29 June open) - 202 High Street
Contour - appointment only - 1A Queens Circus
Cotswold Galleria - (1 July open) - Regent Arcade
Crystals - (25 June open) - Regent Arcade
Dr Ma - (4 July open) - Regent Arcade
EE - 162 High Street
Ellis and KillPatrick - Regent Arcade
Ernest Jones - Regent Arcade
F Hinds - 231, High Street
Fragrance Shop - Regent Shop
Frederick Allen - 24 Winchcombe Street
Ganesha Handcrafts - High Street
Goldsmiths - 78 Promenade
H&M - High Street/Regent Arcade
HMV - Regent Arcade
Holland and Barrett - Regent Arcade
Hollywood Nail - (4 July open) - Regent Arcade
Hotel Chocolat - The Promenade
House of Fraser - 32-48 Promenade
James of Montpellier - (appointment only) The Courtyard, Montpellier
John Lewis & Partners (opening 18 June) - High Street
Joules - (July open) - 108 Promenade
Keith Scarrott Shoes – (18th June) appointment only - 8 Promenade
Kitchens by L'una – appointment only - 12 The Courtyard, Montpellier Street
London Camera Exchange - 10 Promenade
Love It – Regent Arcade, Regent Street
LUKE - The Brewery Quarter, High Street
LUSH - High Street
L'una Design – appointment only - 6 The Courtyard, Montpellier Street
Mandarin Stone - 16-17 Montpellier Avenue
Martin & Co - 19 Promenade
Mayther - 80 Promenade
Mobile Masters - 71 High Street
Molton Brown - 72 Promenade
Monty Smith - 4-7 Bennington Street
Millets - 102 High Street
Pandora - Regent Arcade
Park Gallery - appointment only - Montpellier Avenue
Poundland - 232-234 High Street
Primark - High Street
Regency Dry Cleaners -11 Grosvenor Terrace
Reiss - 90 The Promenade
River Island - High Street
Roundhouse - 12 Montpellier Arcade, Montpellier Street
Sandra Dee - 3 Montpellier Walk
School Togs - 252 High Street
Schuh - Regent Arcade
Shoe Zone - 218 High Street
Sharps - Regent Arcade
Sketchers - Regent Arcade
Slate Clothing - 10-11 Montpellier Walk
Slaters Menwear - 13-17 Promenade
Soho Coffee - Kiosks Regent Arcade
Spa Kleen - 51 Winchcombe Street
Strand Jewellers - Grosvenor Terrace
Sunglasses Hut - Regent Arcade
The Body Shop - Regent Arcade
The Entertainer - 101 High Street
The Salon Shop - (4 July open) - Regent Arcade
The Square Pillow - appointment only - 17 Rotunda Terrace, Montpellier Street
The Ultimate Party Shop - 68 Regent Street
The Perfume Shop - Regent Arcade
The Paragon Gallery - Rotunda Terrace, Montpellier Street
Toys to Grow - Regent Arcade
The Works - High Street
Tiger - Regnet Arcade
Timewatch - Regent Arcade
Timpsons - Regent Arcade
TKMaxx - Regent Arcade
Trapeze - Frogmore House, Regent Street
Travelbag - 10-12 Pittville Street
Trespass - Regent Arcade
Toy Shop - Regent Shop
United News - 108 High Street
Urban Outfitters - The Brewery Quarter
Vinegar Hill - Promenade
Vision Express - 188 High Street
Waterstones - Promenade
West Computer - Regent Arcade
White Stuff - 102 Promenade
W H Smith - High Street
Wilko - The Brewery Quarter
Yankee Candle - Regent Arcade
Park Gallery – 3 Montpellier Avenue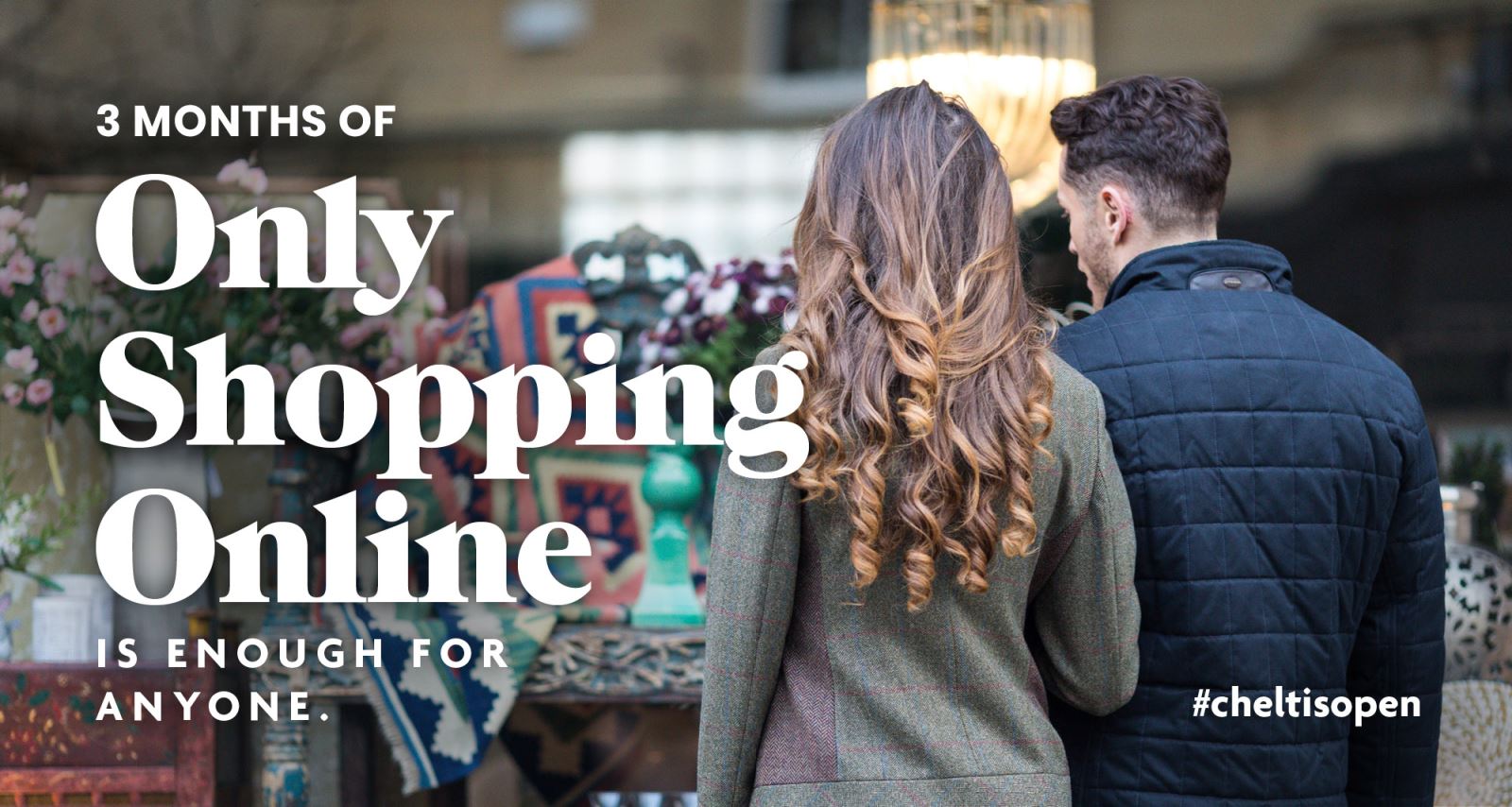 Related
1 Comments