Cheltenham Challenge
Virtual event, start & finish @ location of your choice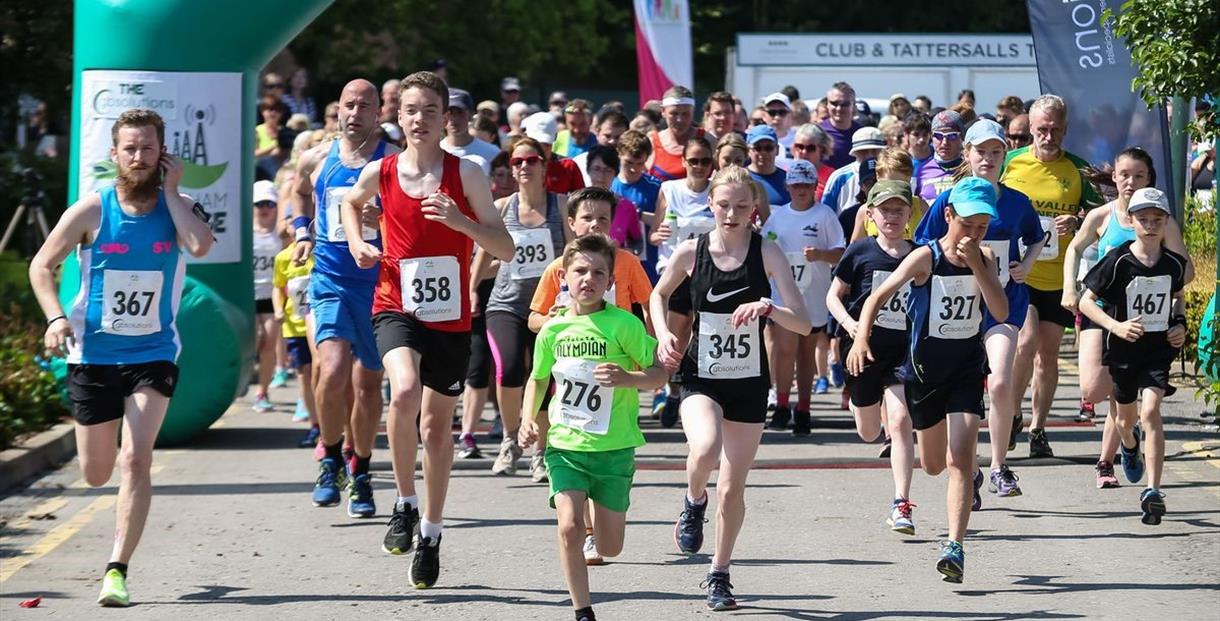 About
Cheltenham Challenge 2021 will take place as a virtual event on 22 & 23 May. Start & finish @ location of your choice.
Statement on the organisers website -
"The Cheltenham Challenge 2021 is CCP's (Caring for Communities & People) multi-terrain, multi-distance event; offering 5k, 10k, and Half Marathon distances to runners and walkers. We are excited to announce that the 2021 event will take place virtually and participants can still challenge themselves to a distance of their choice and win a t-shirt and medal.
You can choose your preferred route and the amount of time you'd like to take - you can do it all at once or over the weekend. By taking part in our virtual event you will be helping to support CCP frontline staff who are tackling the causes and effects of homelessness, family breakdown and exclusion everyday. Click here to see what CCP has been up to during the pandemic.
Please join our Participants Facebook Group here and follow us on Facebook, Twitter and Instagram to connect with others taking on the challenge this year, ideas on what locations to use, running tips and encouragement."
Pre-covid Cheltenham Challenge
In pre-covid times, the annual Cheltenham Challenge is a multi-terrain, multi-distance event offering 5K, 10K and Half Marathon distances which takes place at Cheltenham Racecourse.
The 5K and 10K are open to all ages, runners and walkers. The Half Marathon is for adults 17+ and must be completed within 4 hours. All races are single laps through the glorious Gloucestershire countryside, with the Half Marathon presenting a tough climb to the top of Cleeve Hill before descending through the notorious Nutters Wood.
Cheltenham Challenge has a great family atmosphere with an event village that hosts a variety of food & drink stalls with places to sit and watch friends or family as they race.
This event is organised by Gloucestershire-based charity Caring for Communities and People (CCP). In 2019 1,200 participants signed for the challenge and raised an incredible £12,000 towards tackling the causes and effects of homelessness, family breakdown and exclusion.
Book Tickets
Opening Times
Cheltenham Challenge 2021 - virtual event
(22 May 2021 - 23 May 2021)
Directions
Road Directions
Located at junctions 10, 11 and 11a of the M5, Cheltenham lies within the main motorway network in easy reach of London, Bristol and Birmingham. If traveling from the north on the M5 it is possible to leave from junction 9 and take the A435 south. The racecourse can also be reached from the East and West by the A40. For full information click here - Getting to Cheltenham by car.
Public Transport Directions
It is easy to travel to Cheltenham via coach and train. With many direct services available from most major cities. Buses run regularly to Cheltenham Racecourse from the town centre, the bus station and the railway station. Click here for full information about Getting to Cheltenham.
TripAdvisor