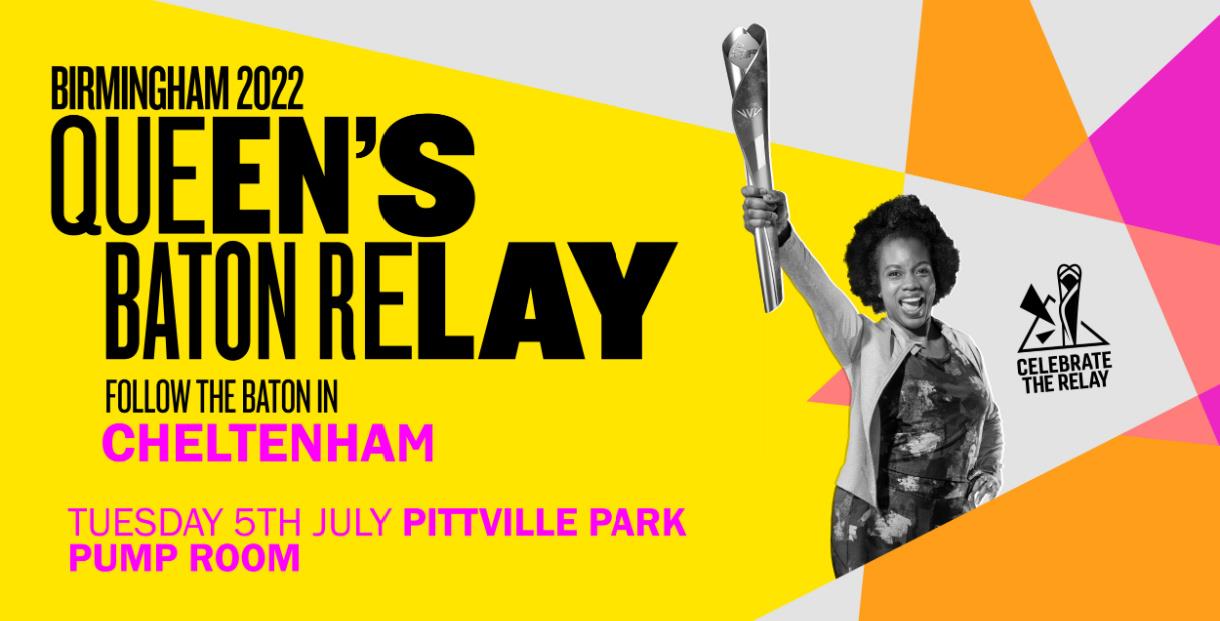 About
On Tuesday, 5 July, Cheltenham will officially welcome the Queen's Baton as part of the 16th official Queen's Baton Relay – an exciting journey which brings together and celebrates communities across the Commonwealth during the build up to 11 days of show-stopping sport at the Birmingham 2022 Commonwealth Games.
During its time in Cheltenham, the Queen's Baton Relay will visit The Prince of Wales Stadium before travelling through Pittville Park culminating with a reception and community celebration on the steps of Pittville Pump Room. The celebration will begin from 5pm with the Baton expected to arrive into Cheltenham at around 6pm – making it a perfect time for families to come out and enjoy an afternoon picnic in the park.
This is a unique opportunity for the local community to enjoy the spectacle of the baton and to support the relay carriers as it makes its way from the stadium, through Pittville Park to the pump room providing the perfect back drop for the final leg. There will be free, live music to ensure a special event for Cheltenham. Watch this space for more details coming soon.
Read the full story here - Queen's Baton Relay to visit Cheltenham as full England route revealed.
Book Tickets
Opening Times
Celebration commences from 5pm, baton expected to arrive into Cheltenham at 6pm

(5 July 2022)

Day
Times
Tuesday

17:00
Directions
TripAdvisor