Autumn Diesel Day
Gloucestershire Warwickshire Steam Railway
The Railway Station
Toddington
Cheltenham
Gloucestershire
GL54 5DT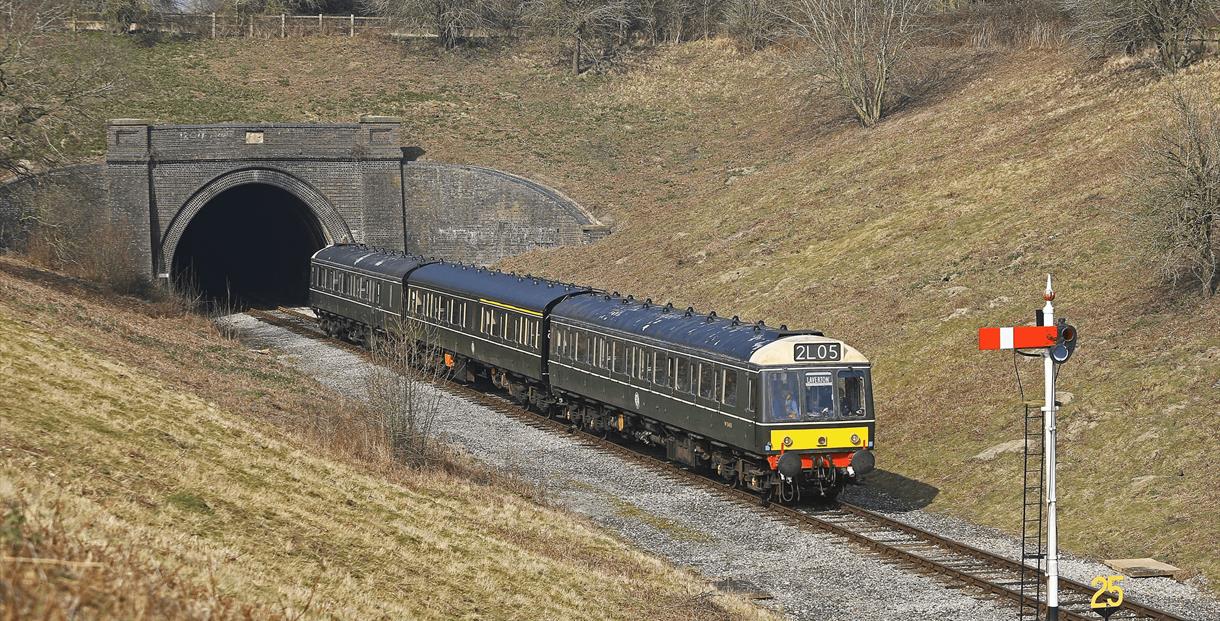 About
GWSR's annual celebration of vintage 1960s diesel traction
With the popular summer diesel gala having been postponed (for the second year running) until September due to the Coronavirus pandemic, now that Government restrictions are being eased again, the GWR are delighted to be able to stage the always-popular event on the 25th and 26th September using all of their available locomotives.
The day will feature all five of the currently operational fleet of vintage diesel locomotives dating back to the 1960s; class 24 no.5081 built in 1960, class 37 no.37215 built in 1963, class 45 'Peak' no.45149 built in 1961 and our two class 47s no. 47105 from 1963 and 47376 the youngest of the fleet dating back to 1965.
The undoubted highlight will be the first gala appearance for 10 years of restored class 47 no.47105 resplendent in an immaculate coat of BR blue paint and fresh from an extensive 10 year overhaul. These iconic locomotives formed the mainstay of the BR diesel fleet for many years and some are still at work on the national network today 58 years after first being introduced.
Three sets of passenger coaches will be in use all day with the first departures from Cheltenham Racecourse at 10:00, from Toddington at 09:10, from Winchcombe at 09:35 and from Broadway at 10:30. The public timetable can be downloaded here.
The GWSR team will transport you back to a time when British Rail ran locomotive hauled trains the length and breadth of the country, from large powerful express locomotives on inter-city journeys, to smaller mixed traffic and freight types many of which were pressed into use during the summer months taking people from the towns to our seaside resorts. All these sights and sounds will be re-created once more as they take you for 14 miles along the edge of the Cotswolds from Cheltenham Racecourse to the magnificently rebuilt Broadway station at this picturesque Cotswold village as they recreate a past era of the UK's railways now long since disappeared from the national network. When there, why not take a stroll up the road into this lovely Cotswold village with a number of excellent pubs, eateries and shops?
Book Tickets
Opening Times
Sorry, this event has passed
Directions
Road Directions
By car
Car parking is available at Cheltenham Racecourse, Toddington and Broadway stations. The biggest car park is at Cheltenham Racecourse station where there are stacks of parking spaces. Parking is free at Cheltenham and Toddington, and is available at the council run car park across the road from Broadway station – if you pay for an all day ticket (£5) you will receive a £3 voucher redeemable at the booking office when you purchase a ticket. Both Toddington and Cheltenham are easy to find and access from all directions including the M5 motorway. Use the link https://www.gwsr.com/planning_your_visit/finding_us.html for detailed information and directions.
Public Transport Directions
If you're travelling by public transport, the best way to get to the railway is by Network Rail to Cheltenham Spa station (services from all over the country) and take the excellent Stagecoach bus service D or E from the station to 'Racecourse Park & Ride' from where it is a 5-10 minute walk to the station. The bus service runs every 10 minutes on weekdays and Saturdays, and every 30 minutes on Sundays. Journey time is 22 minutes, so allow 35 minutes from departing Cheltenham National Rail station to Cheltenham Racecourse GWR station.
TripAdvisor