Great Witcombe Roman Villa Remains
Witcombe
Gloucester
Gloucestershire
GL3 4TW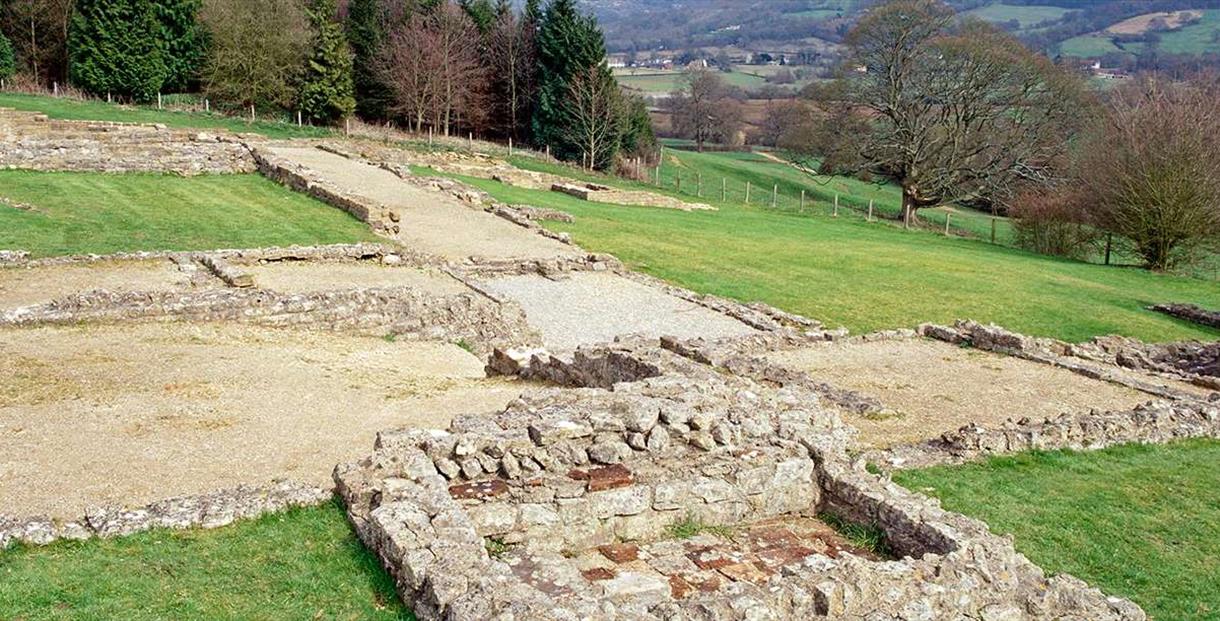 About
The remains of this large and luxurious Roman villa lie in a peaceful setting near the Cotswold Way. Once at the heart of a large country estate, the villa was built about AD 250, and lived in until the 5th century. The remains include a bathhouse complex and perhaps the shrine of a water spirit. Mosaic pavements (preserved within a modern building) hint at the villa's opulence in Roman times.
There are beautiful views over the surrounding countryside.
Read more about the history of Great Witcombe Roman Villa.
Book Tickets
Facilities
Accessibility
Guide Dogs Permitted
Parking Areas for Disabled Visitors
Ramp/Level Access
Opening Times
* There is no access to the building which houses the Mosaics.
Exterior: open during reasonable daylight hours every day.
Directions
Road Directions
Nearest major road is A417. Located 5 miles south east of Gloucester off the A417, 0.5 miles south of reservoir in Whitcombe Park, 400 metres from Cotswold Way National Trail.
Public Transport Directions
Great Witcombe Roman Villa is approximately 8 miles out of Gloucester City Centre. The 852 Swanbrook service (from Gloucester to Cirencester) stops in Little Witcombe which is approximately a mile walk to Great Witcombe Roman Villa.
TripAdvisor