7 Things to do in Cheltenham in autumn for a cosy weekend break
"I have rarely seen a place that so attracted my fancy," Charles Dickens once wrote of Cheltenham on one of his provincial reading tour visits to the town. Much of today's Cheltenham would still be familiar to Dickens, including the town's incredible Regency architecture. These days, of course, you can add many more unique, quirky and modern attractions to your list of things to do in Cheltenham – especially come autumn.
You see, Cheltenham is very much alive all year-round. Alongside the beautiful buildings, there are world-class festivals, incredible local restaurants, plenty of green spaces, as well as free heritage and seasonal events during the latter half of the year. Added to that are the brilliant local businesses and tours dedicated to showing you the best side of the town as the leaves flame red and the sky crisp up. So, if you're looking for things to do in Cheltenham during an autumn weekend break, you won't be left short of choice.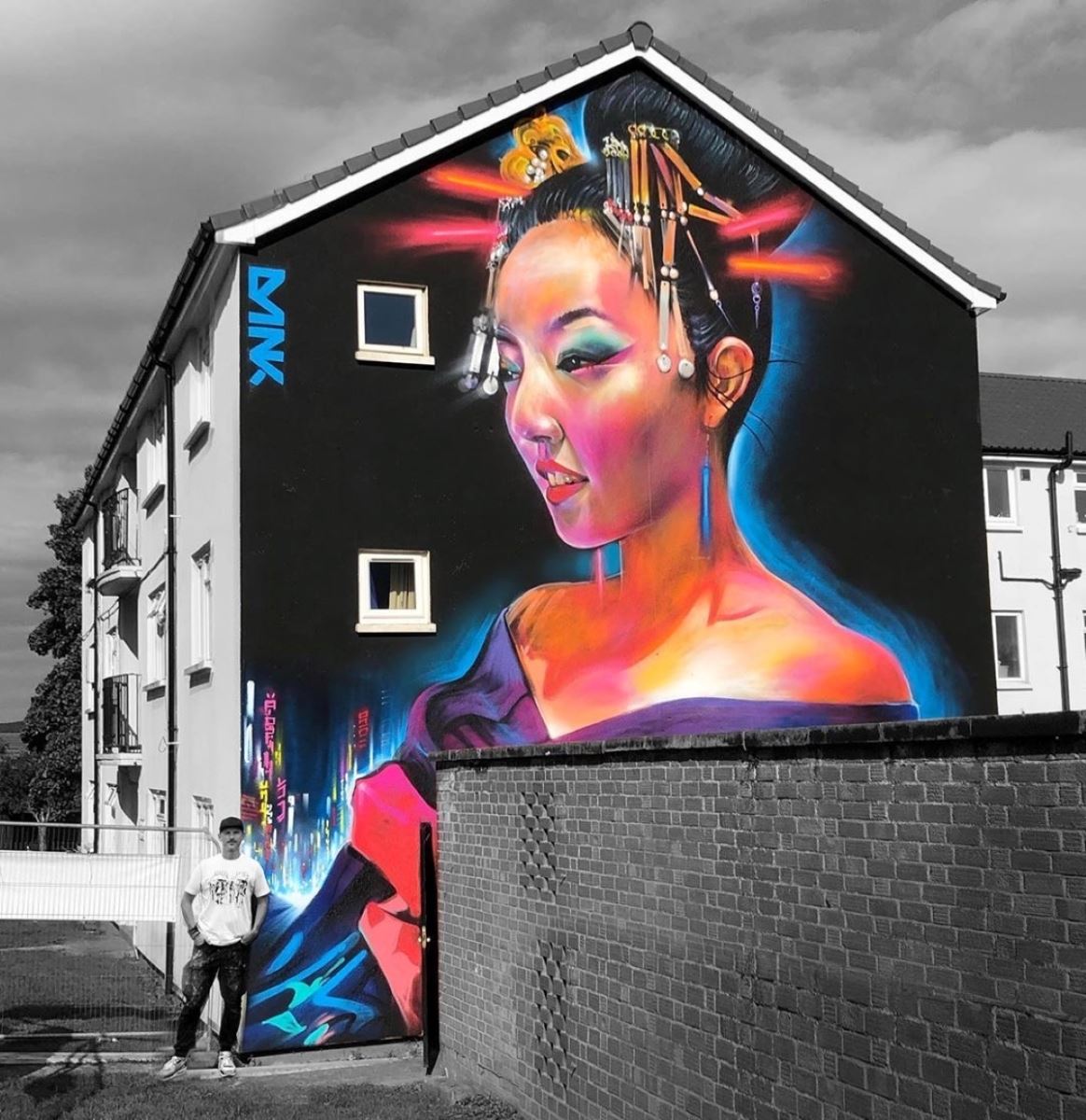 Large scale mural by Dan Kitchener, aka DANK located on Princess Elizabeth Way. Image copyright - DANK.
On the 1st weekend of every September, over 100 of the world's most celebrated street artists hit the pavements of Cheltenham to take part in the annual Cheltenham Paint Festival. Armed with cans of paint and bags of talent, these local, national and international artists transform venues throughout the town creating a large-scale free outdoor gallery of incredible artwork on buildings, bridges, tunnels and walls. There are even spray-painting workshops for kids to get involved.
The large murals stay in place for two years, the smaller ones are replaced each year, so even if you miss the live action of Cheltenham Paint Festival you can still download a map take a 6k street art trail around the town and see the work long after the artists have left.
Do: Walk or cycle the trail using the map to tick off the sights – and remember to get a selfie by the 'I Love Cheltenham' mural on the town's Honeybourne Line (the old railway route connecting Cheltenham and Honeybourne, Worcestershire).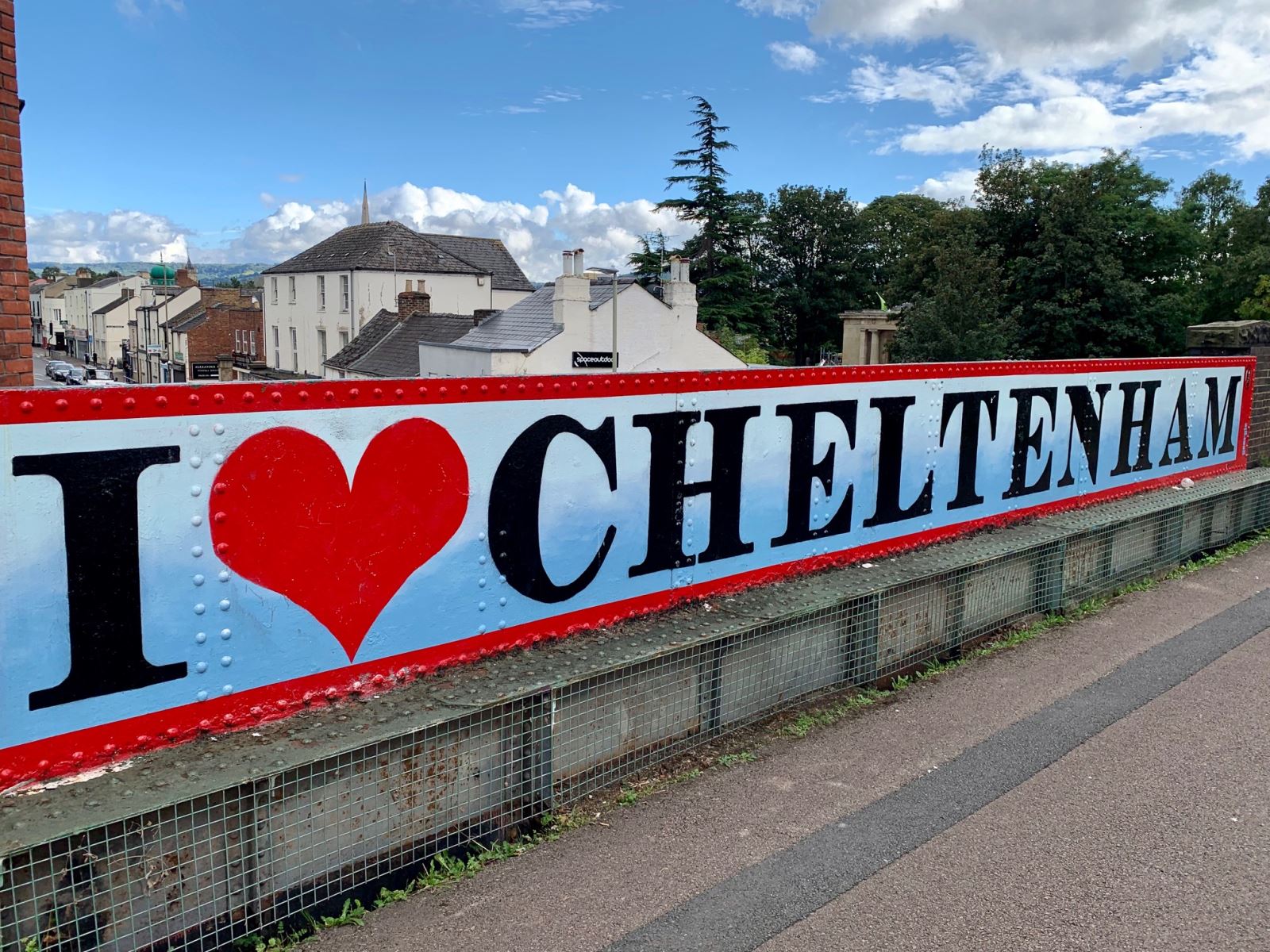 2. Sip the spa waters like 18th-century royalty at Pittville Pump Room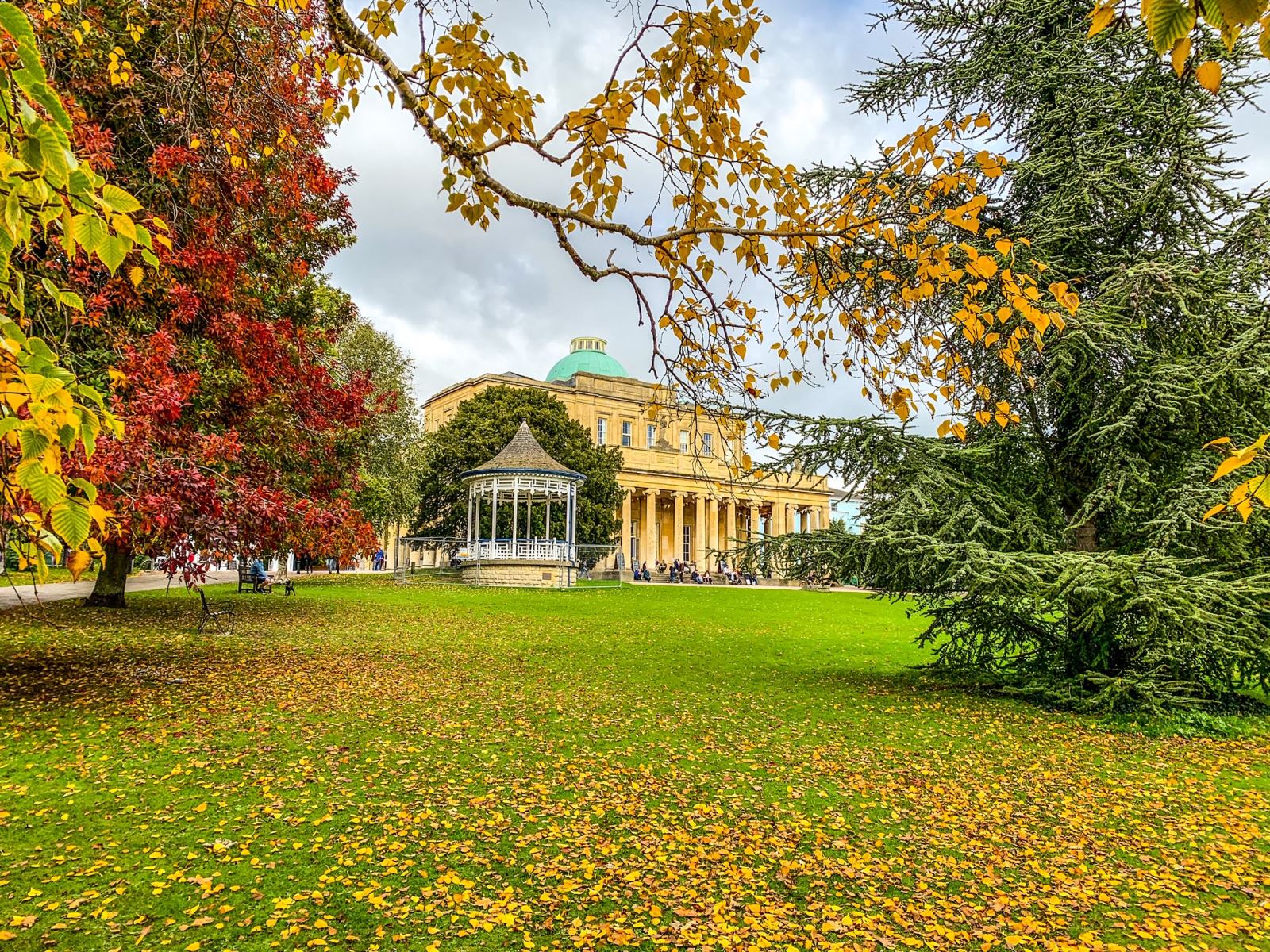 Pittville Pump Room in autumn.
Like Bath, Cheltenham is best-known as a spa town, primarily because of King George III, better known as Mad King George. He came to Cheltenham in 1788 and spent five weeks in the town, taking the waters for his health. His visit sealed the town's popularity amongst wealthy Georgians who flocked to do the same, holidaying in Cheltenham's handsome townhouses, 'promenading' the tree-lined avenues and drinking the medicinal waters at the nearby spas.
Visitors would sup the waters - England's only source of naturally alkaline water - either at the original spa site or at one of the rival spas that sprung up in fashionable Montpellier or Pittville. Sadly, the site of the first spring is now underneath the Cheltenham Ladies' College and not accessible, but you can still sample Cheltenham's famous water today if you head to Pittville Pump Room.
Do: Take advantage of the free Cheltenham Heritage Open Days events that take place at various venues around the town every year in September. Heritage Open Days is England's largest festival of history and culture, where places across the country throw their doors open to celebrate their heritage, community, stories and experiences. Book a place on one of the guided tours or talks taking place in Cheltenham to learn more about its Regency heritage, the incredible buildings (including the Pittville Pump Room) and the many famous visitors.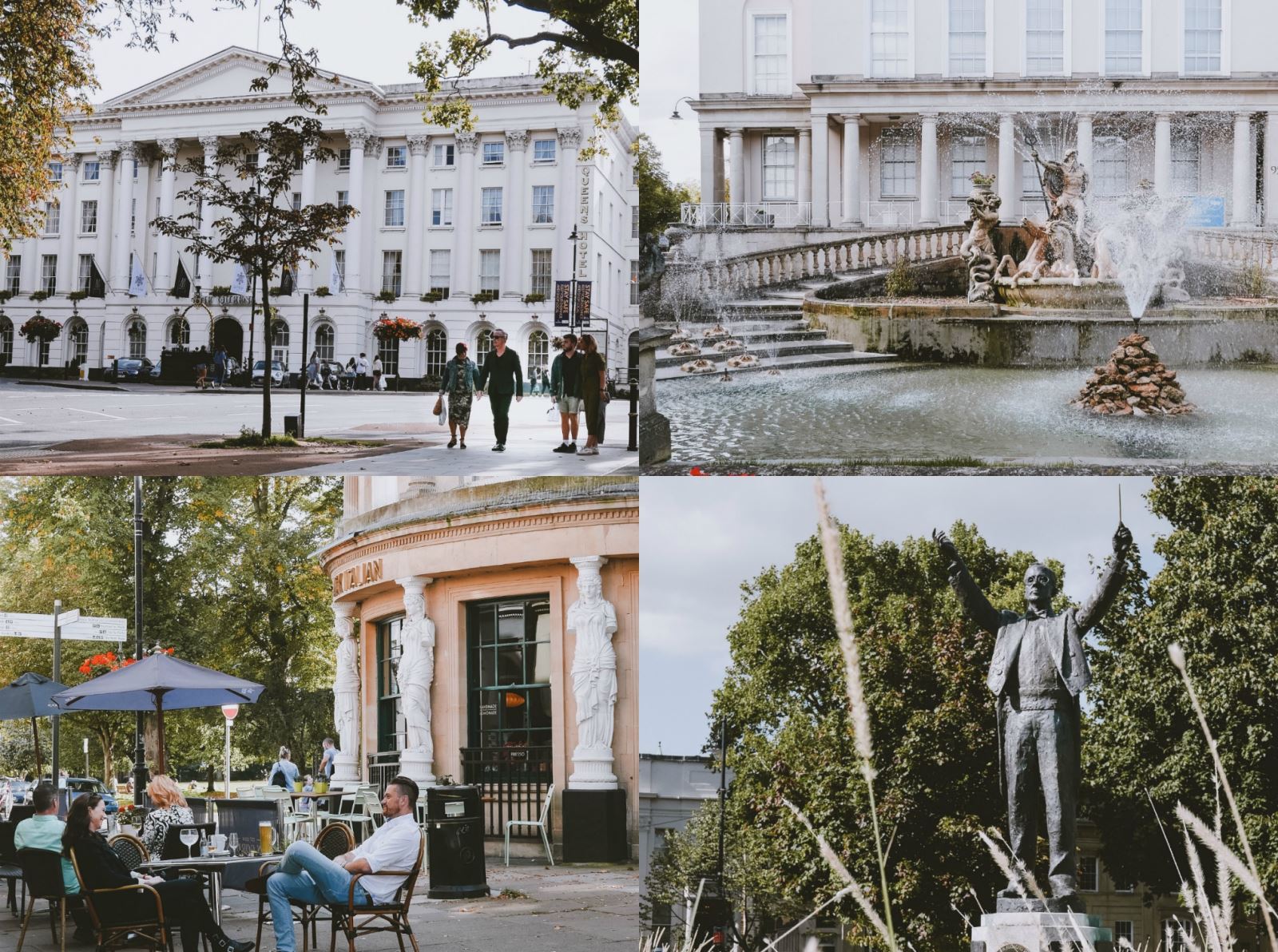 Some of the aites seen during Cheltenham Heritage Open Days. Copyright - Weekend Candy.
3. Pitch up for an autumn picnic in the former Winter Gardens, now known as Imperial Gardens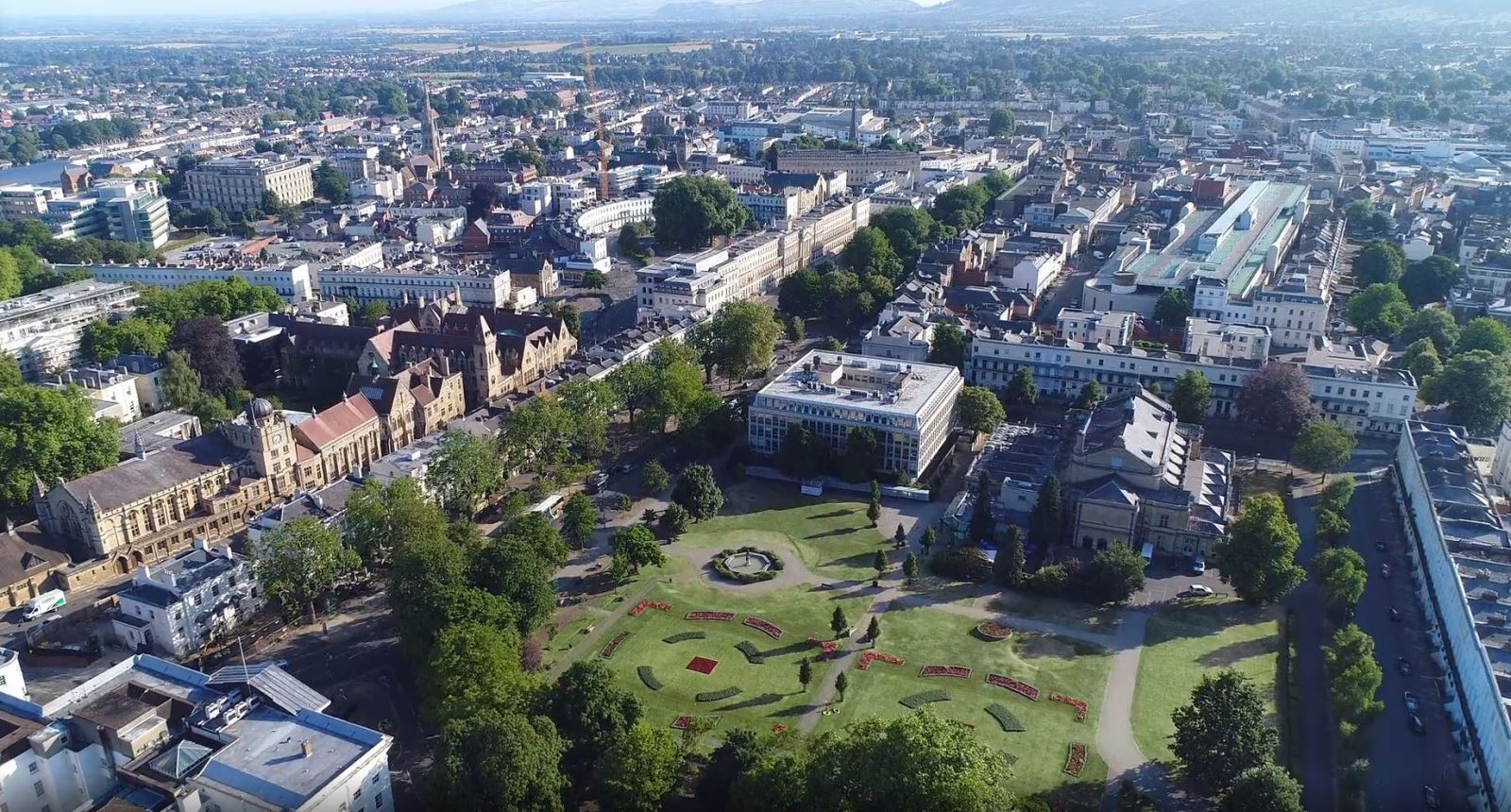 Drone shot of Imperial Gardens, Cheltenham. Image copyright- Squashed Robot.
Cheltenham is blessed with an abundance of award-winning parks, gardens and tree-lined avenues to explore, which are especially glorious as autumn arrives in the town. Spring greens give way to succulent reds and the low sun paints the stones terraces and statues in a soft light.
Many of the parks in Cheltenham herald from the Regency era when they were planted as 'pleasure gardens' for the wealthy. The town even had its own 'winter gardens' in the 19th-century on the site of today's Imperial Gardens (just off the Promenade, at the rear of Cheltenham Town Hall), but it was demolished in the Second World War to frustrate Luftwaffe navigation efforts.
The most popular Cheltenham picnic spots are Montpellier Gardens (with its bandstand, community art gallery and café), Imperial Gardens and Pittville Park, home to the Pittville Pump Room, lakes and a large bird aviary.
Do: Take a picnic to Imperial Gardens on a crisp autumn day. This beautiful park is encircled by elegant Georgian townhouses and studded with formal flower beds, which were laid out in a formal style just after WW2. There's also a bar, The Garden Bar, where you can enjoy a hot drink whilst watching the world go by. Be sure to check out the Gustav Holst memorial fountain, too; the composer was born in Cheltenham in 1874, at the now Holst Birthplace Museum, and is famous for his composition, The Planets.
Useful guide: Best Picnic Spots in Cheltenham.
4. Meet some of the world's greatest writers and thinkers at Cheltenham Literature Festival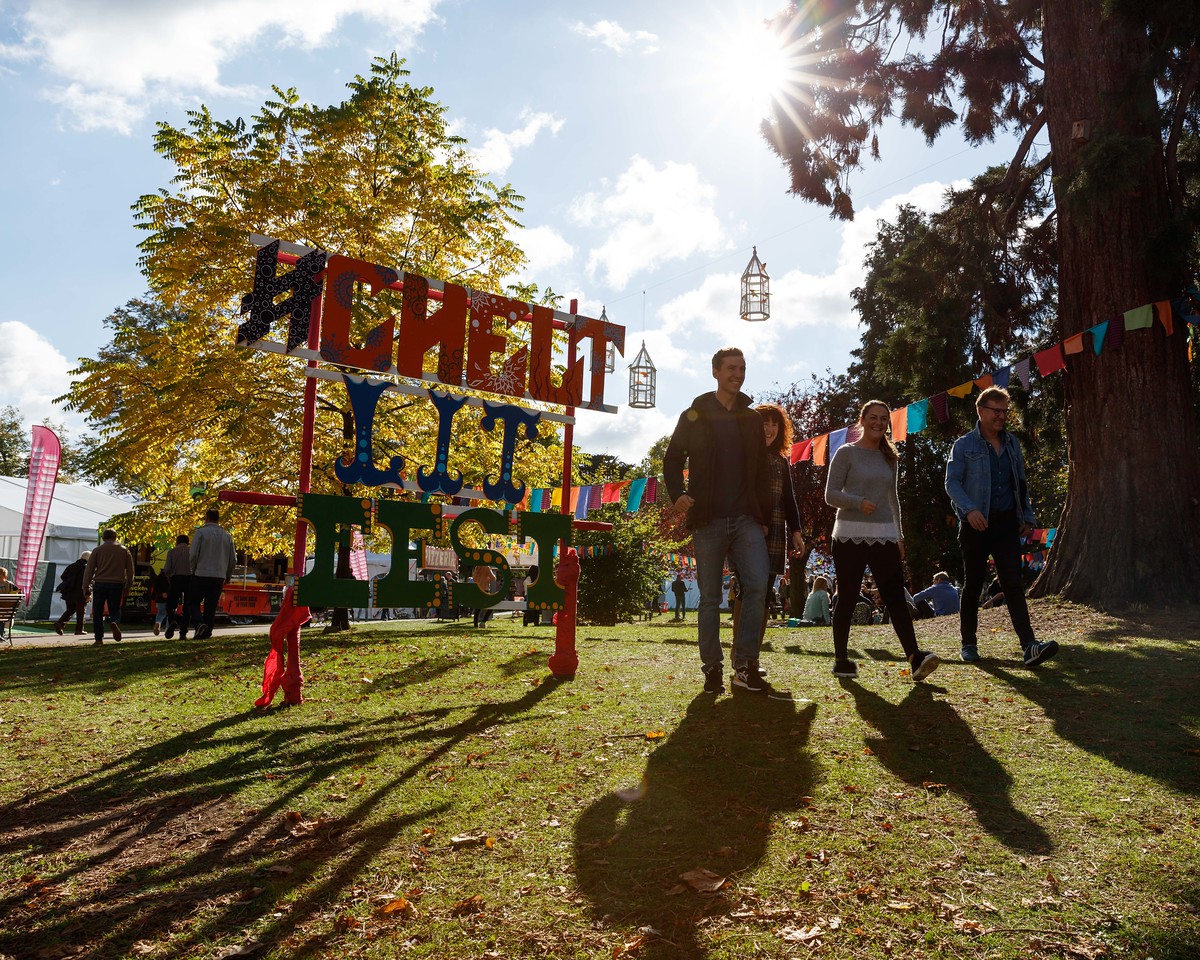 For book lovers, The Times and The Sunday Times Cheltenham Literature Festival is an absolute must on your list of things to do in Cheltenham. This world-famous literature festival returns to the town every October, bringing with it the world's greatest writers and thinkers. The festival unfolds over 10 days in tented villages set-up in Montpellier Garden and Imperial Gardens; although in 2020 due to COVID-19 the festival was a hybrid of live events and digital broadcasts. (Over 120 events from the 2020 Cheltenham Literature Festival are available to enjoy via their digital hub until the 31st December 2020 for a one-off £20 subscription fee).
Since it started, the festival has welcomed authors, poets, biographers, journalists and celebrities, including Hilary Clinton, Sir David Attenborough, Leonard Cohen, and Salman Rushdie, and given locals and visitors to Cheltenham the chance to interact with award- winning authors and see up-and-coming writing talents. As well as the talks, there are other scheduled events and workshops so that children and adults can flex their creative muscles. And, of course, there are plenty of pop-up food and drinks options to ensure a fabulous day out.
5. Forage for your supper then feast like a king with The Cotswold Forager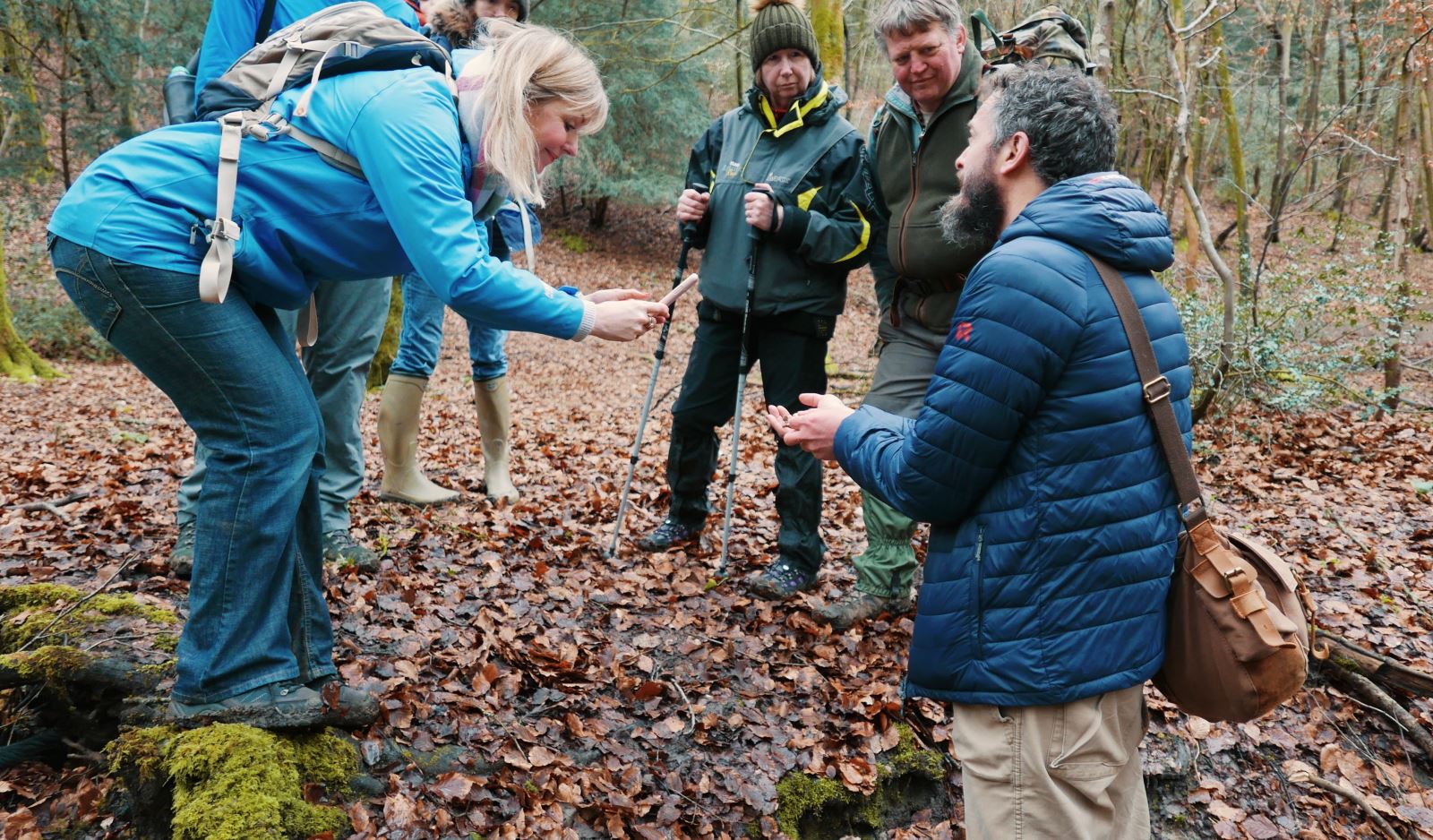 Image - Foraging with Cotswold Forager. Image copyright - Weekend Candy.
Autumn is the perfect time to get up close and personal with the bounty that grows all around us, so book yourself onto a foraging experience around Cheltenham's green spaces or the surrounding countryside. Local foraging expert, Rob Gould - The Cotswold Forager – runs a variety of public and private walks in and around Cheltenham throughout the year.
He's a warm, gentle, knowledgeable guide who is passionate about nurturing a love for the outdoors, reconnecting people with their natural environment and helping them understand the benefits of wild food. With over 20 years' foraging experience, Rob shows you the edible plants and flowers that grow wild in urban spaces, such as central Cheltenham, as well as sharing recipes so you know how to cook and preserve your wild harvest.
DO: Look out for Rob's fabulous forage and feast events. This experience combines a 1.5hr – 2hr urban foraging walk with a multi-course meal cooked by a local chef and based on the wild delights you've harvested. Ideal for hungry brains and bellies.
6. See the secret Barbara Hepworth sculpture above Wagamamas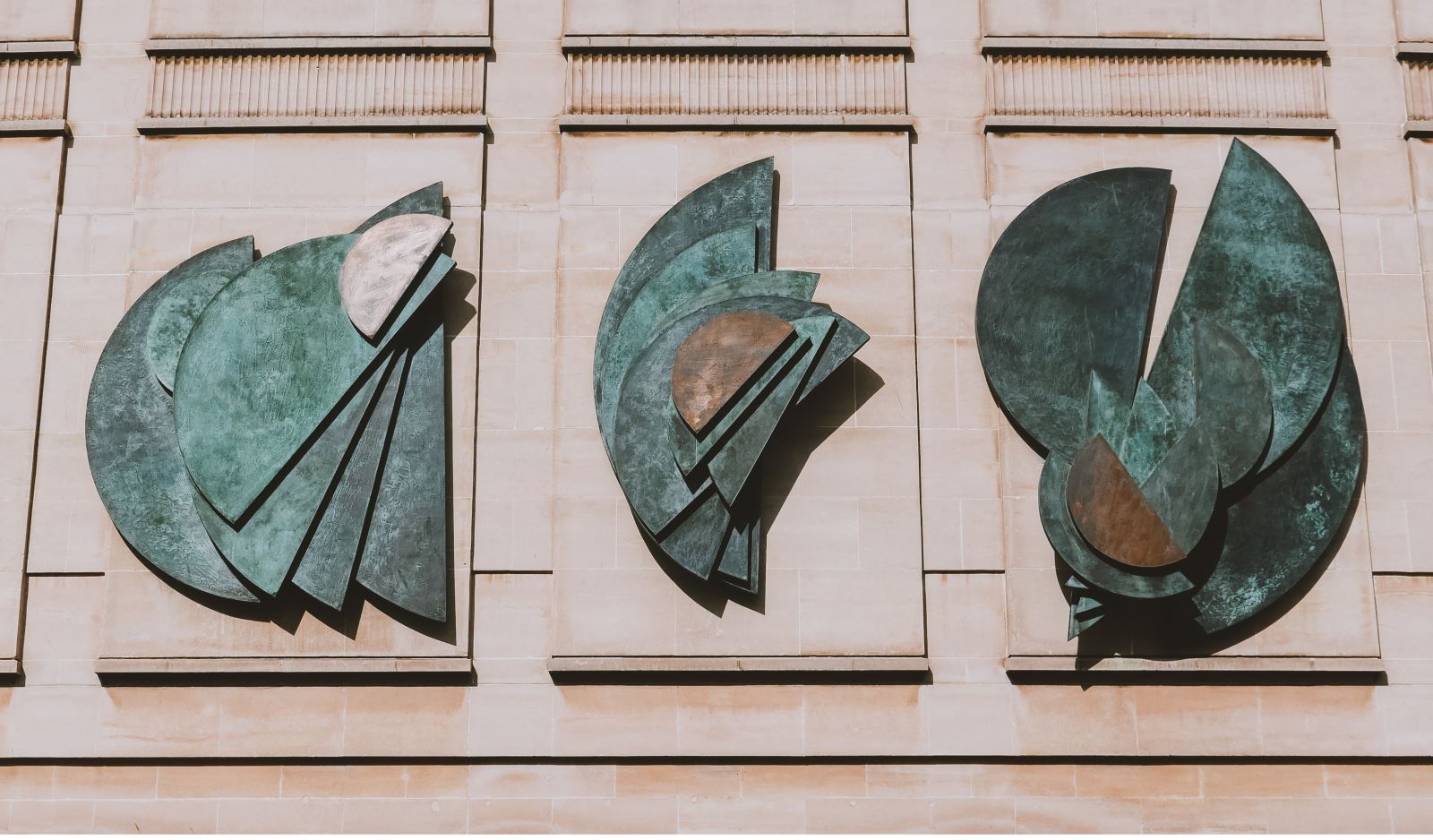 Barbara Hepworth was one of the 20th-century's greatest sculptors. In the 1960s, when she was at the height of her fame and fortune, she was approached by the Cheltenham & Gloucester Building Society to create a sculpture for the its new headquarters in the town.
Despite her international status, she didn't decline the offer and took up the challenge creating a sculpture for the curved offices that remains there to this day (above Wagamamas). The 50-year old sculpture, called Themes and Variations, is made from three bronze semi-circular forms and is unusual for the artist because it is 2D (Hepworth is best known for works which people can walk around and see through). However, walk past it on the opposite side of the pavement, and you do get a sense of movement.
Curiously, the piece is often missed by locals and visitors because of its location high-up on the building – so add it to of your list of things to do in Cheltenham and you'll be streets ahead of most.
7. Sup Cocktails at an Art Deco Movie Theatre, now The Daffodil
Interior of the old Art Deco cinema. Image copyright - The Daffodil.
Hidden away in a leafy enclave of Cheltenham you'll find a gem of a place, The Daffodil. Once upon a time it was a 1920s' Art Deco cinema – the first of its kind in Cheltenham and the only cinema in the country to have 'kissing seats'.
Today, it's a beautiful fine dining restaurant and cocktail bar that's been sensitively restored and refurbished by Laurence Llewellyn Bowen to thrum with its former glitz and glory. Step inside and you'll feel a world away from the modern age thanks to unique period features, Art Deco styling, a traditional cinema lobby cinema, golden-age projectors and a sweeping movie-star staircase that rightly takes centre stage.
Order a Hemmingway Daiquiri or a Charlie Chaplin, take a seat and soak up the glamorous atmosphere. Some other swanky Cheltenham bars worth heading to for a cocktail include Gin and Juice, Malmaison, The Ivy and The Fire Station.
---
This article is a summary of a post written by Claire Robinson from The Weekend Candy. Check out her website for TEN more great ways to enjoy autumn in Cheltenham!
We invited Claire to stay at Spa Court by Staylets and enjoy an autumn weekend in Cheltenham with her daughter. Claire's thoughts regarding her overnight stay: "If you need a base at the heart of the town's party scene, then Cheltenham Staylets is a great option. These serviced studio apartments are slick, clean and cosy and, best of all, within walking distance of all the bars as well as the shops and parks. Couples or friends will love the ease, comfort and convenience of Staylets – and because they're self-catering (with fully equipped kitchens) you can eat in and make your weekend in Cheltenham even more affordable."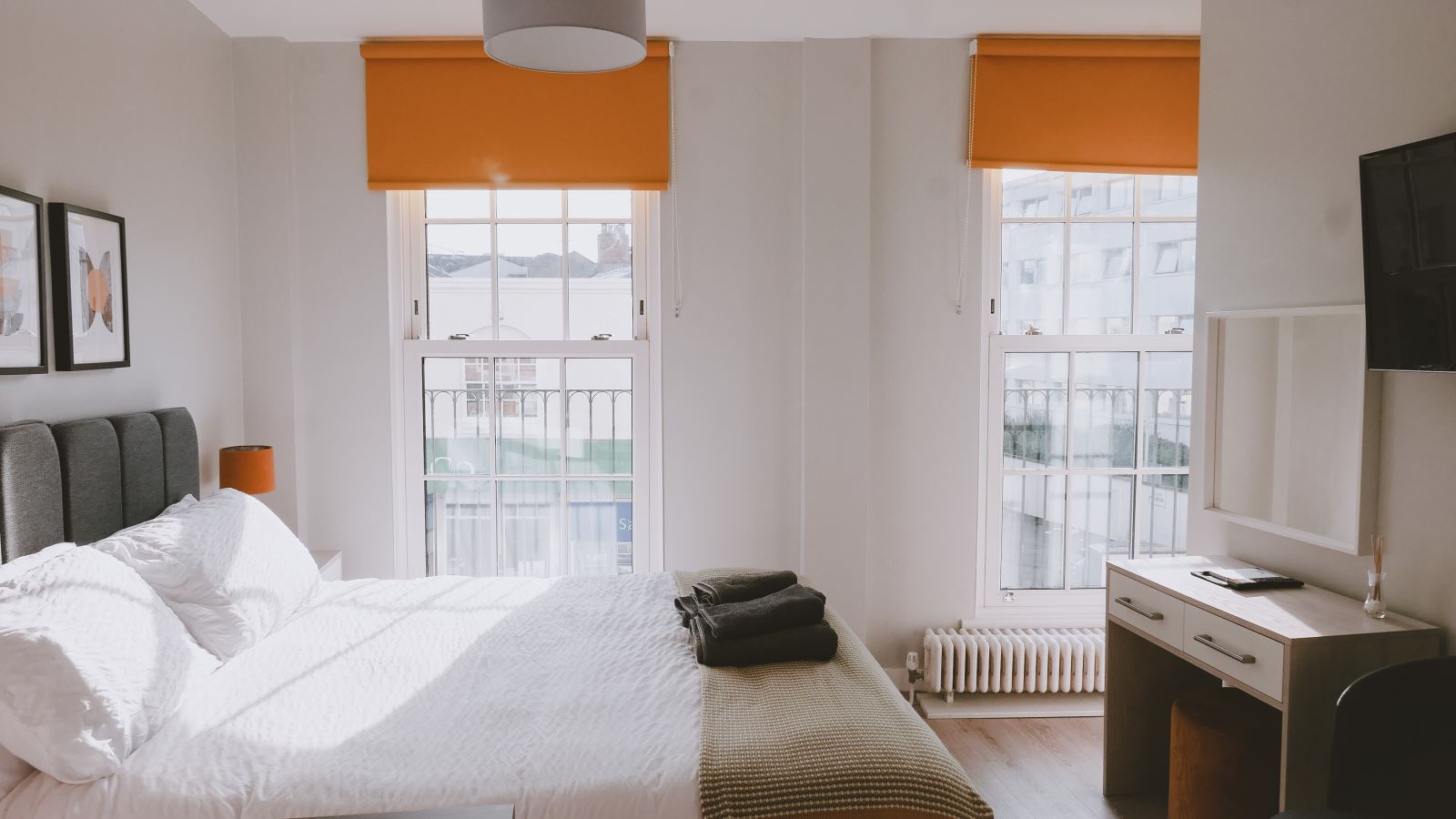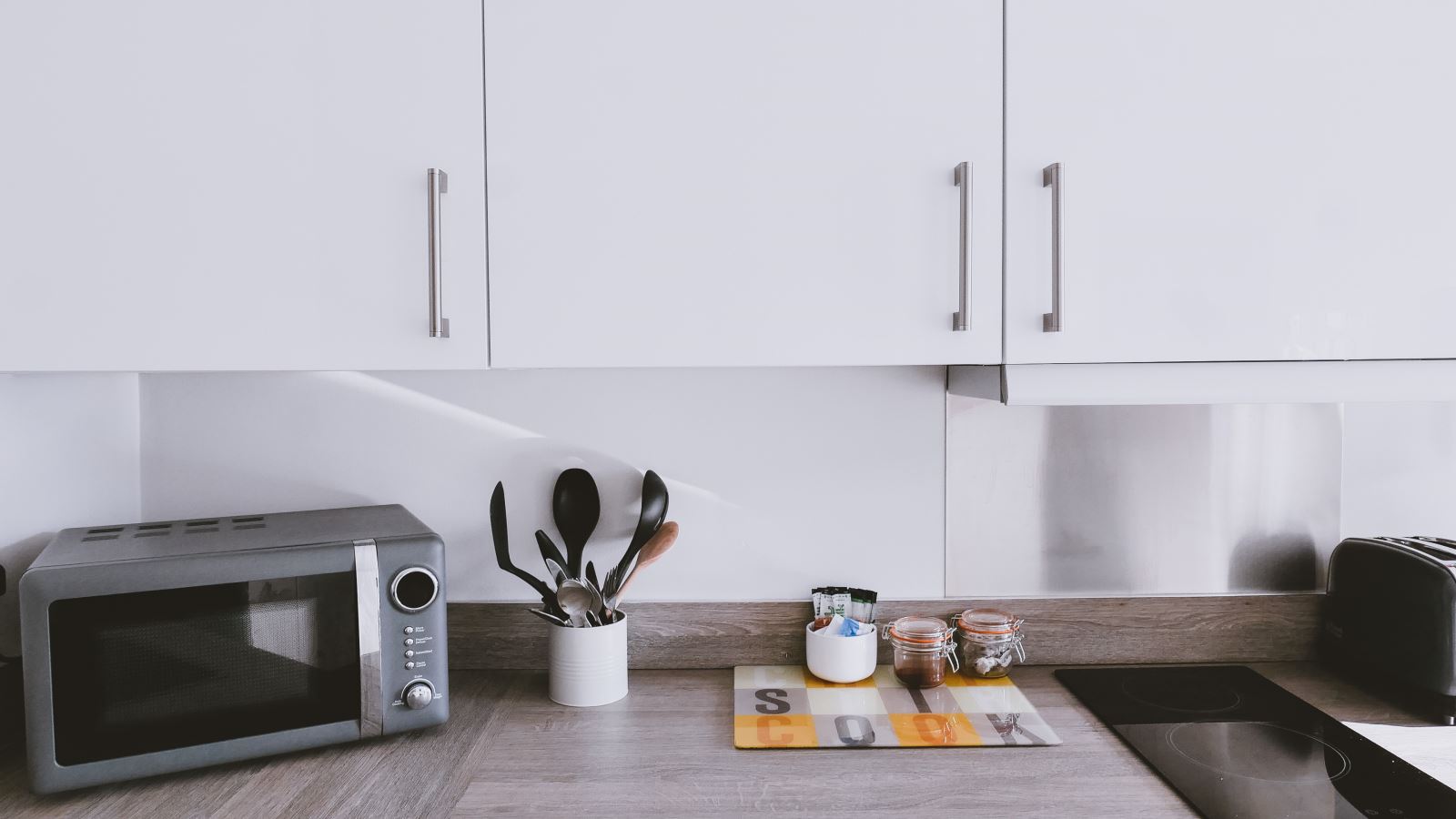 Self catering accomodation at Spa Court, by Staylets