Regency Cheltenham cycle trail
We recently invited Danielle from Severn Bites to experience the Regency Cheltenham cycle trail via The Bicycle Hub with her family. Here is how she got on...
---
We live about 30 minutes away from Cheltenham. Over the last few years when we moved here from Edinburgh, we've been getting to know the town, little by little. We tend to visit to eat out, go to the theatre or attend a festival. When we were invited to discover more by bike, we jumped at the chance. A healthy way to visit the town.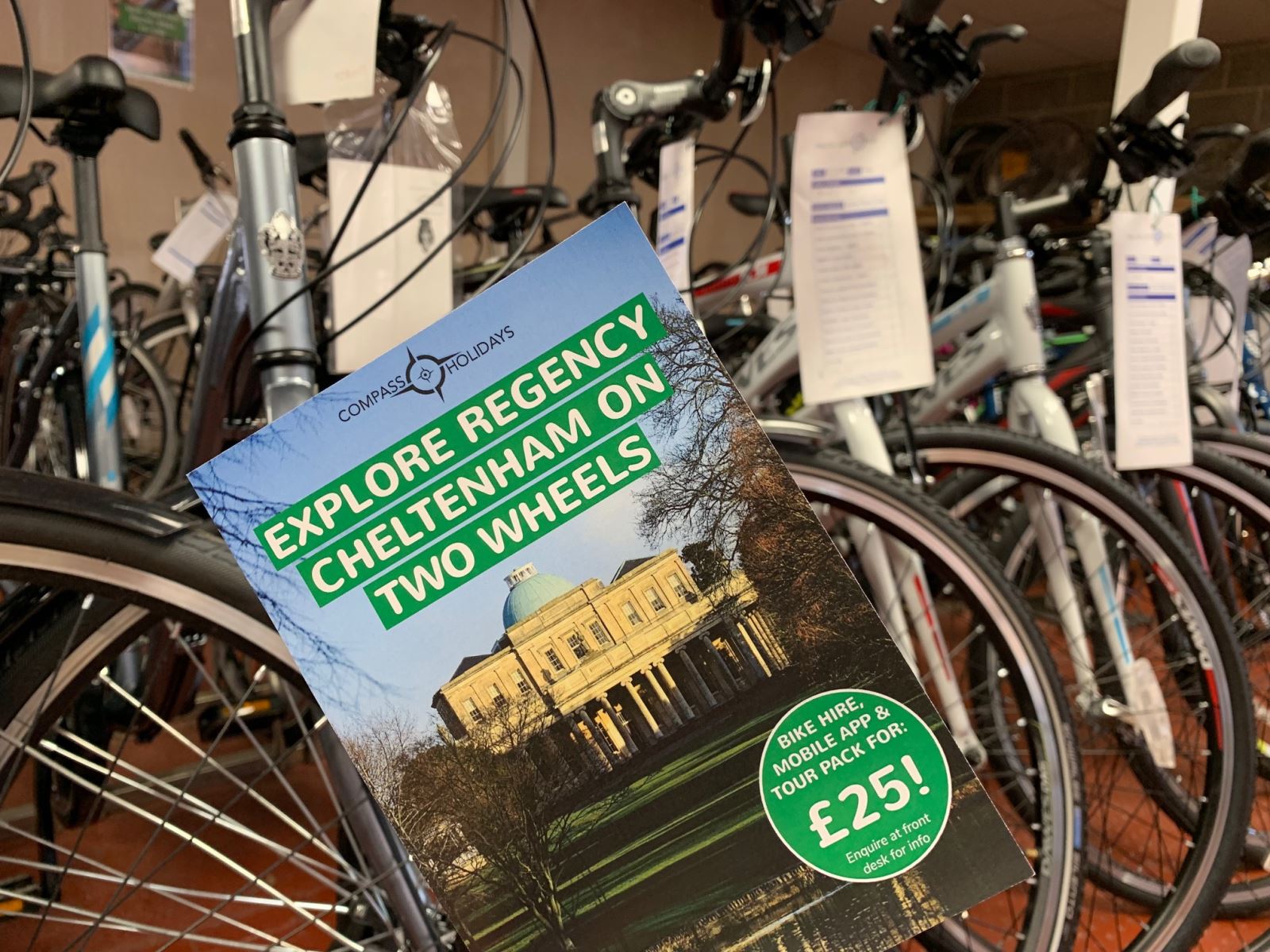 Whilst we arrived by car, the bicycle rental couldn't be easier for arrival by train. The Bicycle Hub is right next to platform two. We were greeted very warmly and soon kitted out.There are a huge number of bikes available for hire. My husband Graham was in charge of our granddaughter who would pedal behind him on the tagalong attachment. I was to have my first experience of riding an electric bike. (Suffice to say I'm hooked).
The Bike Hub works with tour company Compass Holidays to provide an app that you log into to follow the trail. You also get a printed version which you can hang round your neck. The Regency Cycle Trail is just one of the trails Compass have devised across the country.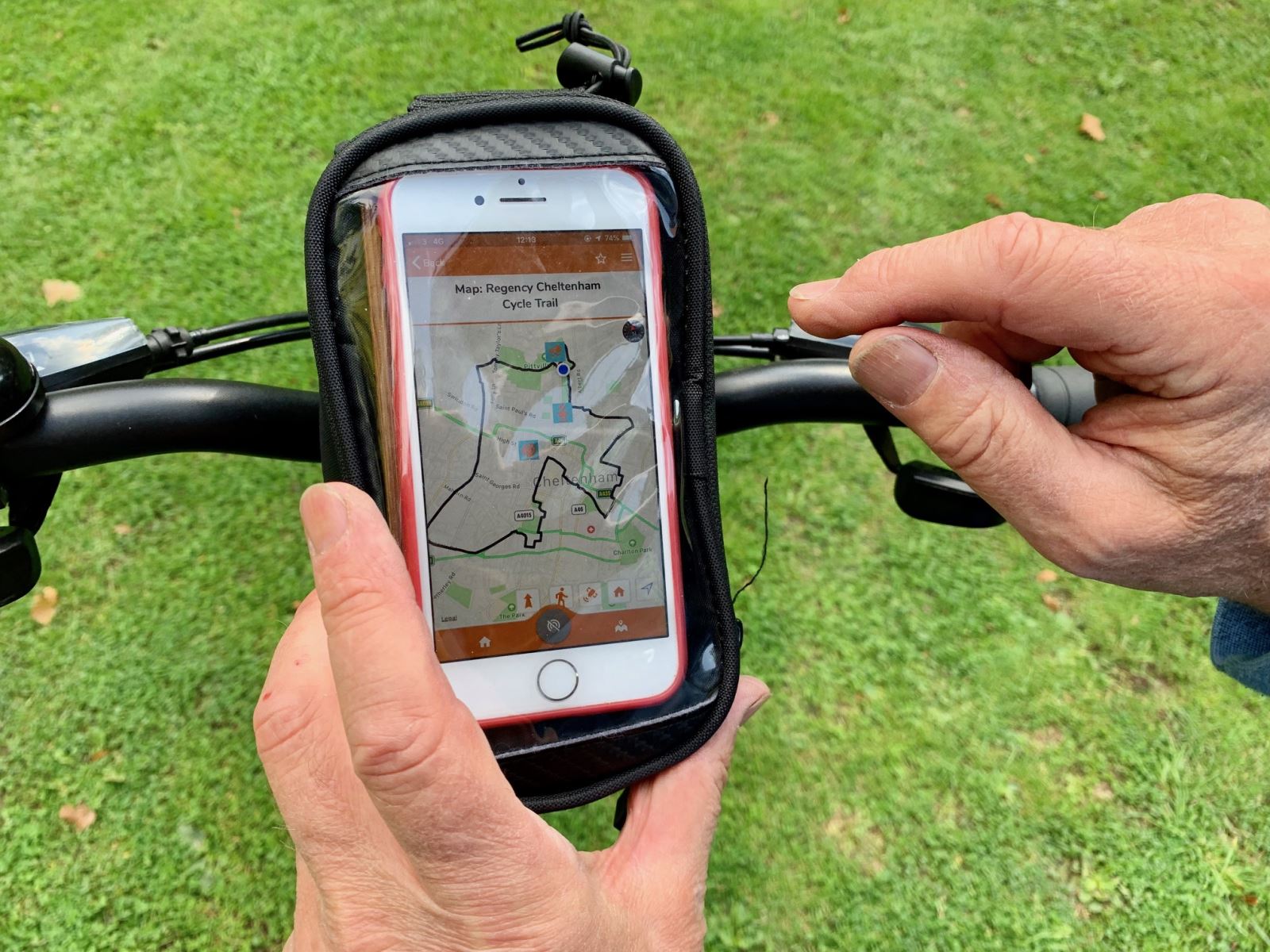 After ensuring that the bikes were exactly the right size for us and we'd had a practice round the forecourt off we set well helmeted and prepared.
The Honeybourne Line follows the path of an old railway along to the Pitville Pump Rooms. It is flat, easy to ride and quiet.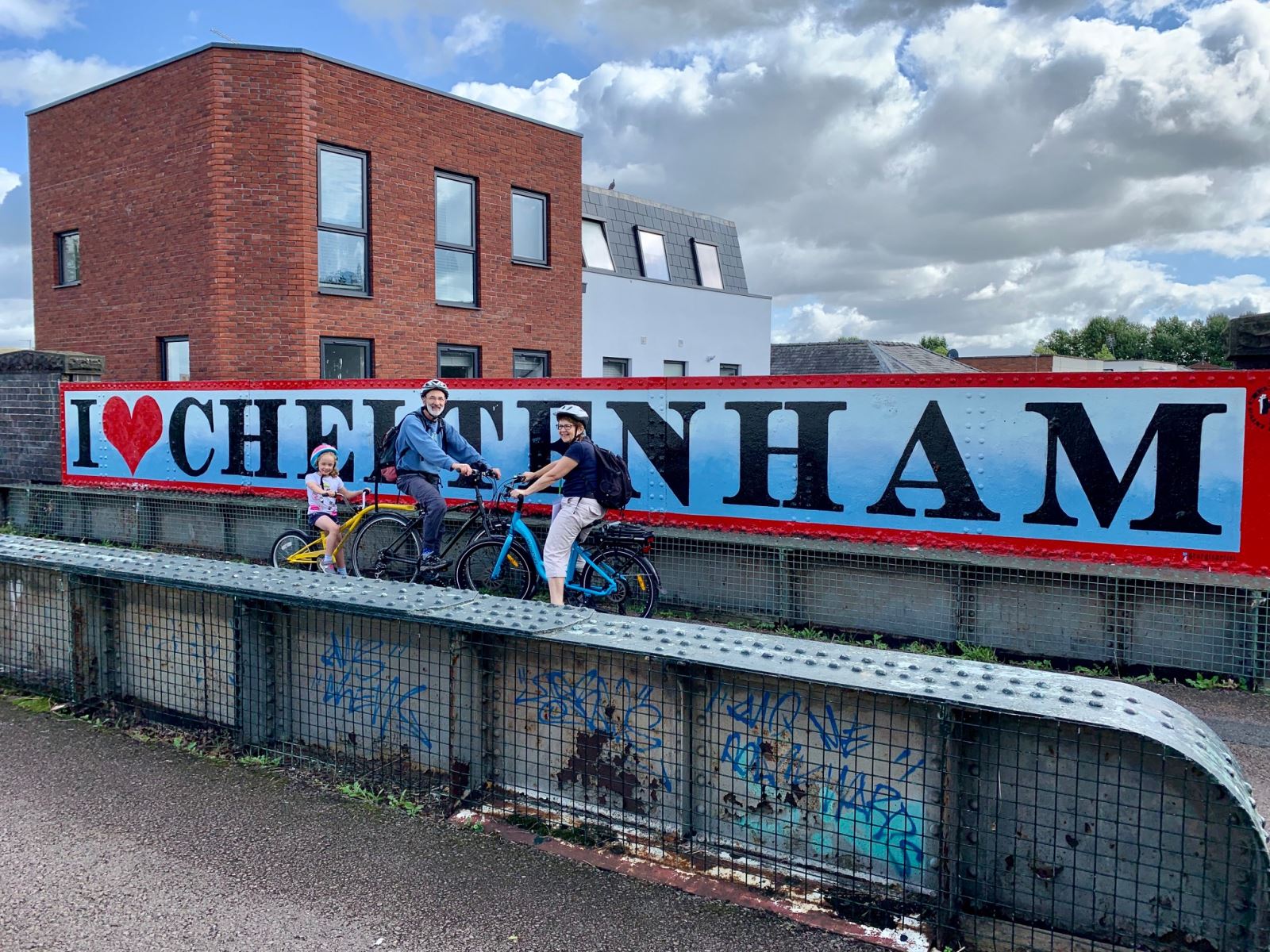 We cycle along admiring artwork from previous Cheltenham Paint Festivals and in particular the playgrounds. What playgrounds! Our granddaughter was in 7th heaven. We were getting rather hungry as it was near lunchtime otherwise we would have lingered much longer on them.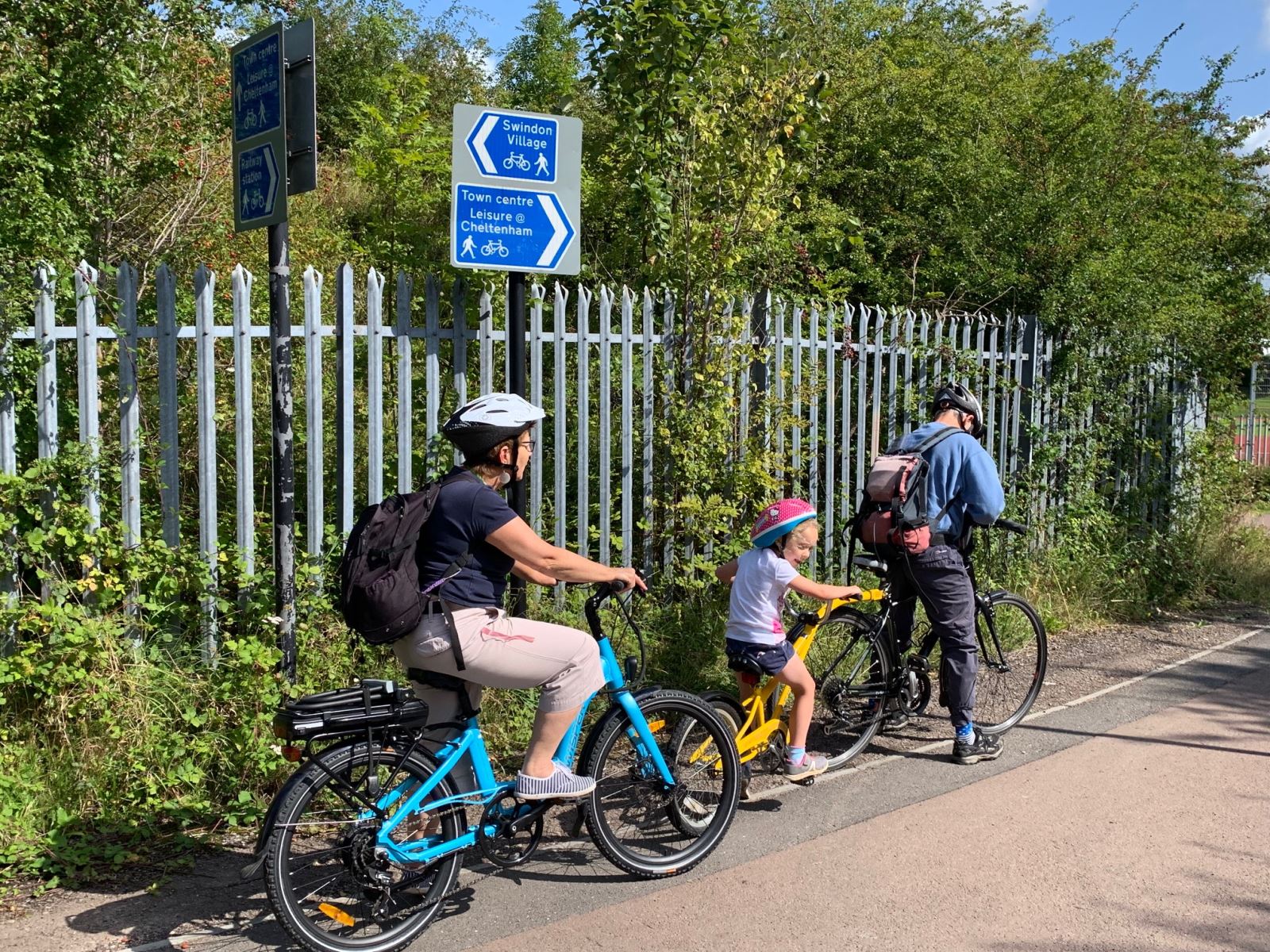 We cycled along, amazed we were in the centre of Cheltenham, to the magnificent Pitville Park with its Pump Room and lakes (and another playground). People were boating on the lakes and taking dogs for a walk. We cycled serenely by.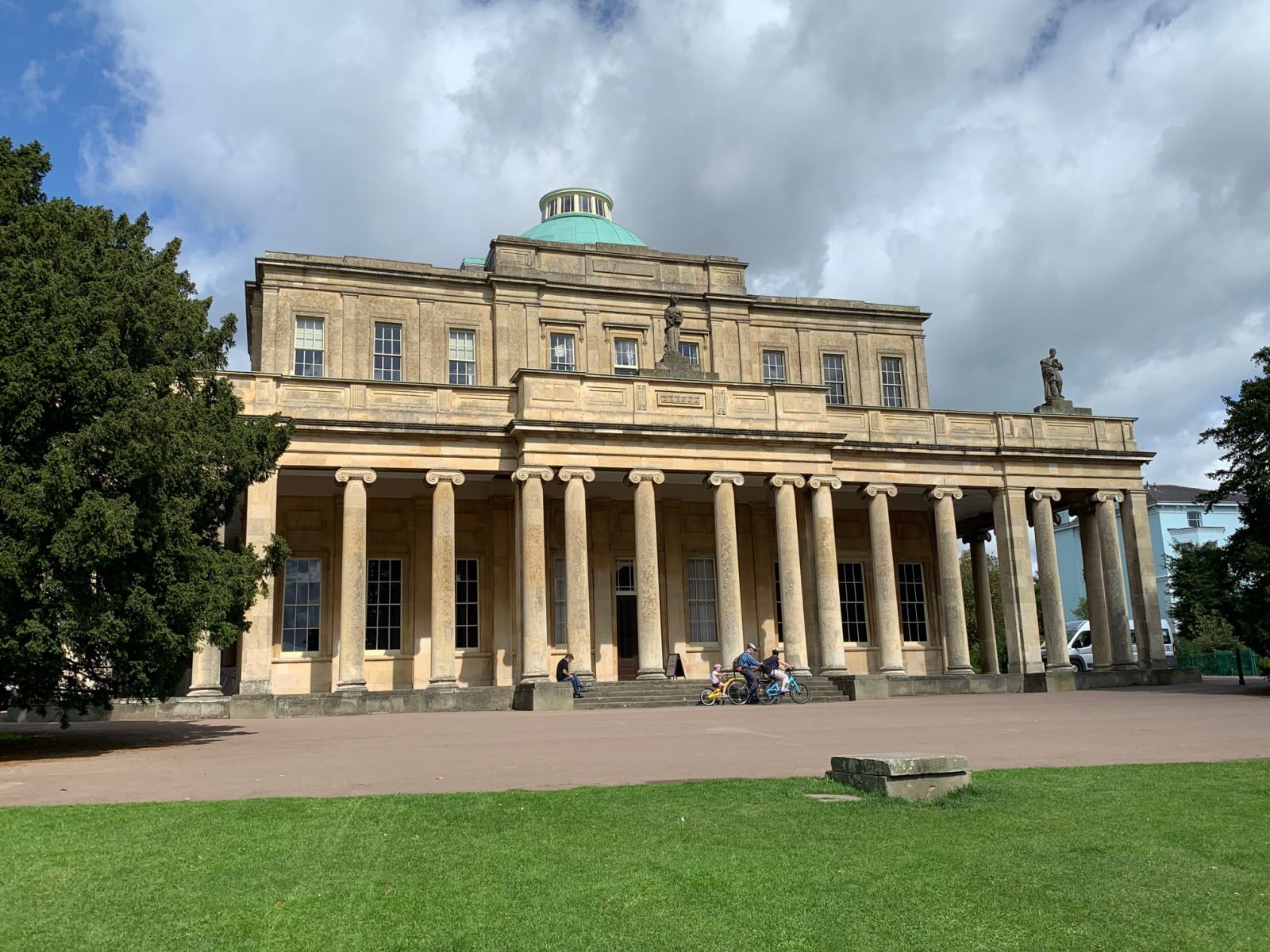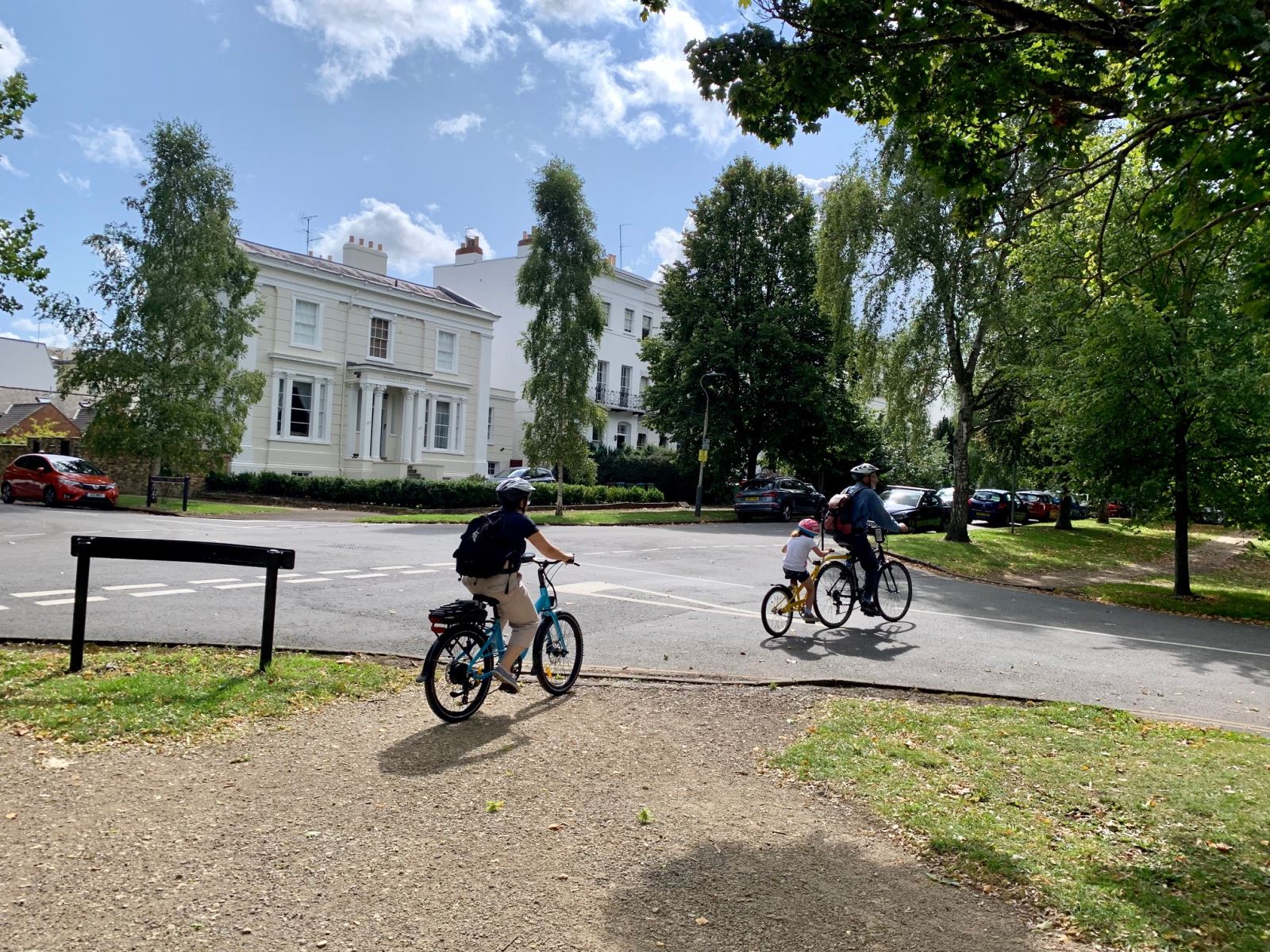 We diverted off the trail a little for lunch. Locks are provided so we could secure the bikes carefully. We ate at the Swan which proved to have a menu to suit everyone from vegans to a tempting child's menu at very reasonable prices.
From that point the trail was more urban. We wended our way past John Lewis and along the Promenade and circled round the beautiful Montpellier Gardens which is always a riot of colour. All too soon it was time to make our way back to the start. We'd cycled about 6 miles and were pleasantly tired with our legs proving we'd worked hard. We had to do a quick detour back to the Honeybourne line for another visit to a playground.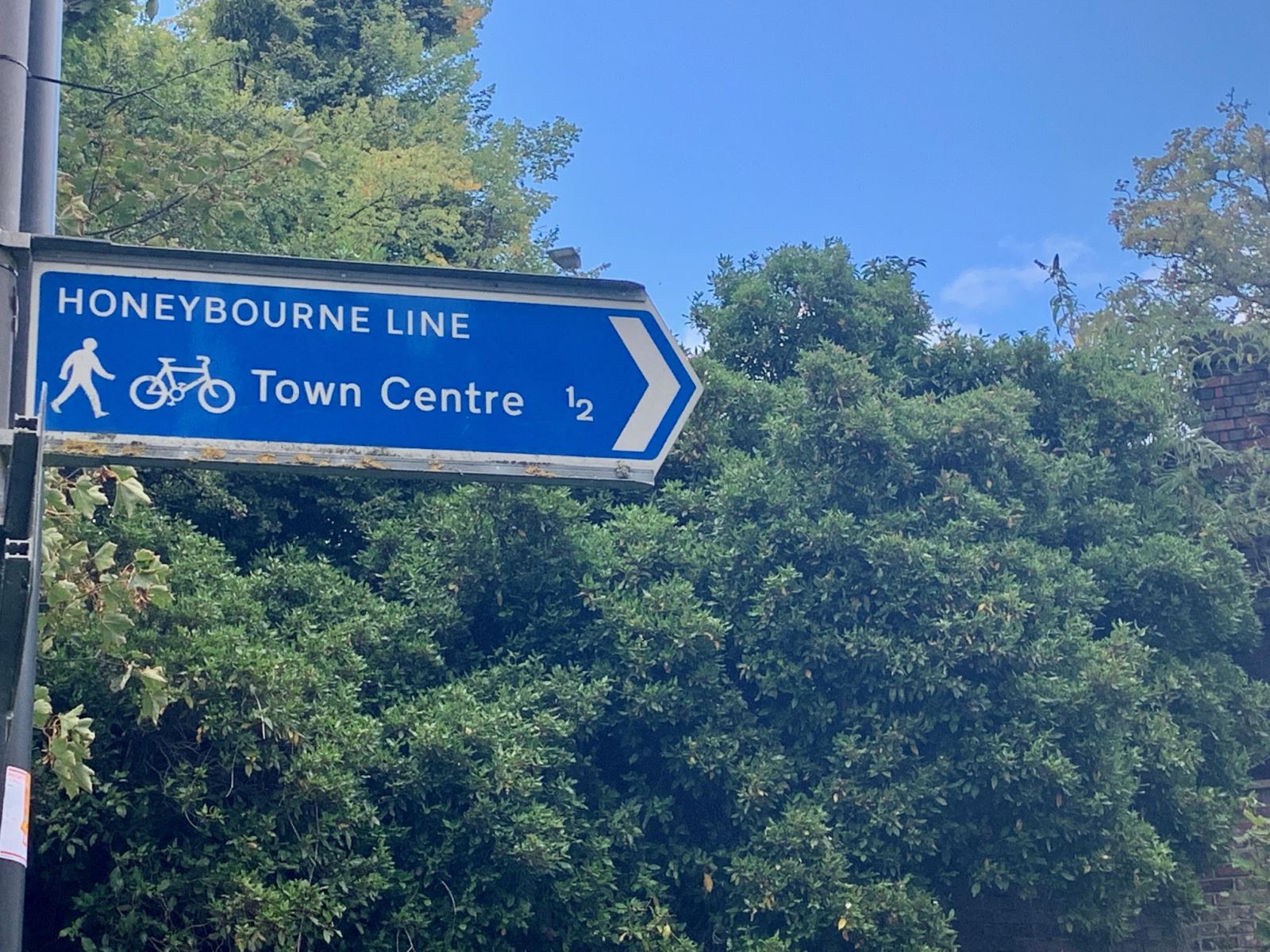 There's no need to hire bikes as you can follow the trail on your own, but we have to say it was simply bliss having everything provided. The beauty of the trail is that it really does have something for everyone. We could have stopped and admired the regency buildings and soak up the history; we could have taken a picnic and relaxed in the park or discover super places for tea, but it is just perfect for families and such a good introduction to Cheltenham. We'll be take the trail again we're sure!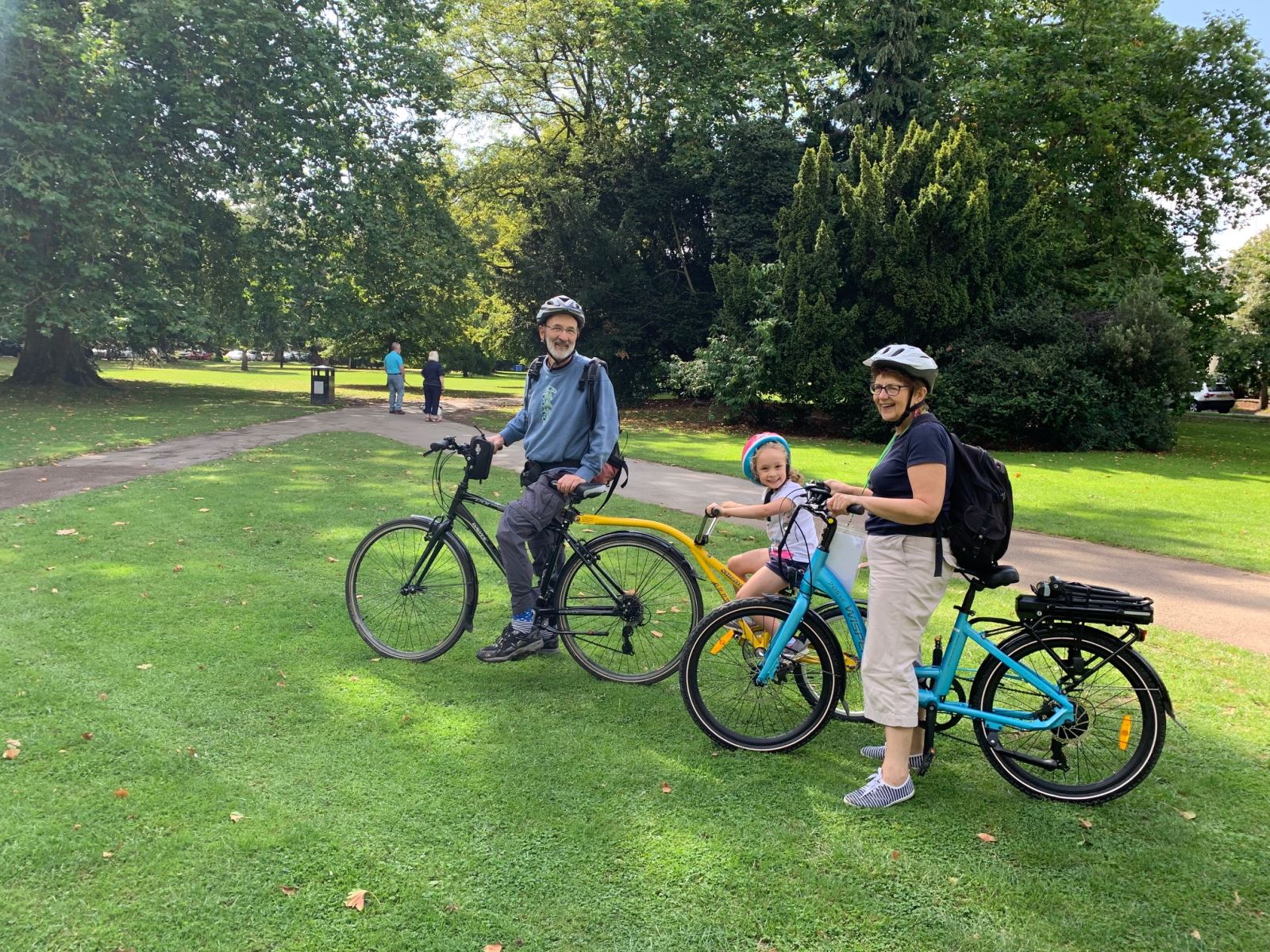 Details about the Regency Cheltenham Bike Trail
Explore on your own bikes with tour pack and mobile app for just £5
Add on one of the quality hire bikes for £12 for half a day (9:30am - 1pm or 1:30pm - 5pm) or £15 for a full day (9:30am - 5pm)
For more information visit - The Bicycle Hub.
Check out our other recommended cycling routes in Cheltenham for further inspiration - Best bike rides in Cheltenham and the Cotswolds
---
When Danielle is not taking time out with her husband and granddaughter, she teaches breadmaking classes near Slimbridge. For more information visit Severn Bites.