Cheltenham's Half Marathon
Cheltenham Racecourse
Evesham Road
Cheltenham
Gloucestershire
GL50 4SH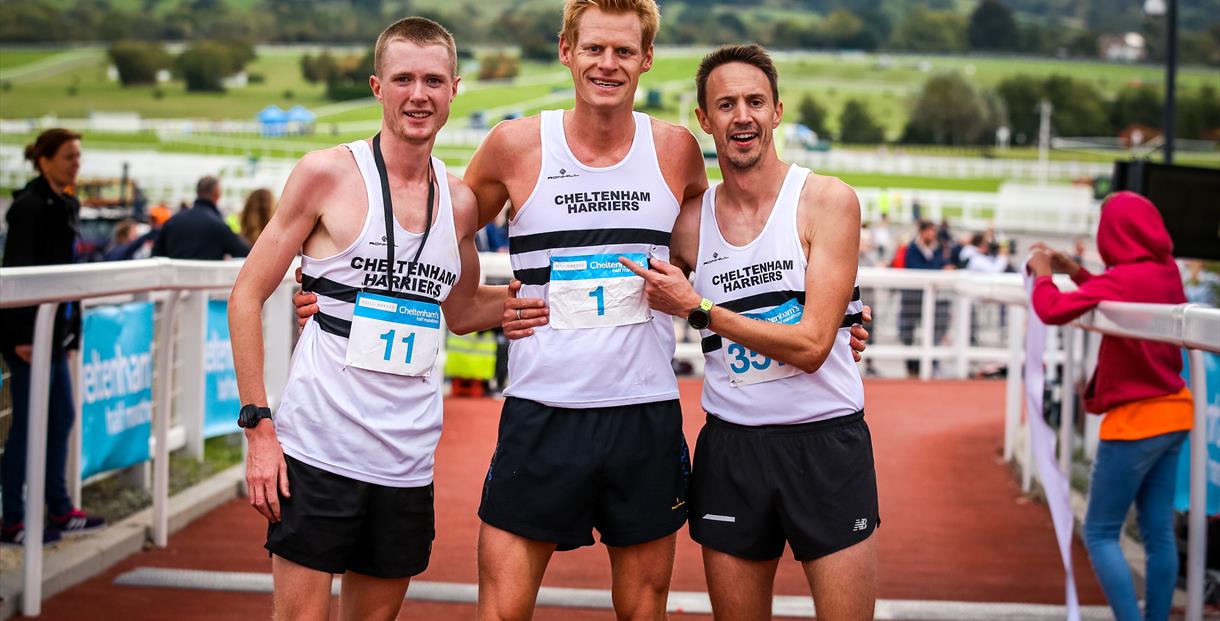 About
Cheltenham Half Marathon, 10km and commmunity mile is taking place Sunday 5 September 2021.
Starting and finishing at Cheltenham Racecourse.
The Cheltenham Half Marathon is set in the heart of this beautiful regency town and has been designed to show off its splendour and Cotswold charm. Now moving into its seventh year, this popular half marathon has grown in size and is now hosted at the famous Cheltenham Racecourse.
A closed road half marathon that takes in all the of Cheltenham's must see destinations finishing at the world famous Cheltenham Racecourse, this is an event not to miss.
With the start and finish line held at the stunning Racecourse on the outskirts of this beautiful regency town, participants will be able to enjoy the glorious views of the surrounding Cotswolds before heading off along tree lined roads towards the stunning Town Centre. Through iconic locations such as Montpellier and Landsdown, before joining the old Honeybourne Line towards Pittville and back into the Racecourse for a final lap before enjoying an amazing grandstand finish. A truly amazing opportunity to see the best Cheltenham has to offer from a closed road, point of view.
​
Book Tickets
Directions
TripAdvisor