With all the excitement of the new John Lewis Christmas advert launch this week, we've rounded up our top five unmissable things to do at John Lewis Cheltenham this Christmas. All events are bookable in store at The Experience Desk or by calling 01242544042.
As well as the obligatory mooch around the Christmas Department in all it's sparkly glory, Christmas at John Lewis Cheltenham wouldn't be complete without a visit from Santa and this year, after a year off during the pandemic, the shop is delighted to welcome him back for some very special cafe sessions.
Children will be greeted by the elves in their festive Place to Eat cafe and enjoy a Christmas gingerbread biscuit and juice presented in a fun and furry Christmas bag to take home. As well as meeting Santa, children will also have the chance to deliver their Christmas letters by hand - templates will be available to pick up at The Experience Desk.
COSTS, DATES & DETAILS:
£15 per child (with 50% of ticket income going to Sue Ryder Leckhampton Hospice) Saturday 11 Dec 9.30am & 4pm and Sunday 19 Dec 9.30am & 11am, The Place to Eat.
(Max two adults per family).
Spaces are limited so we recommend you book early to avoid disappointment.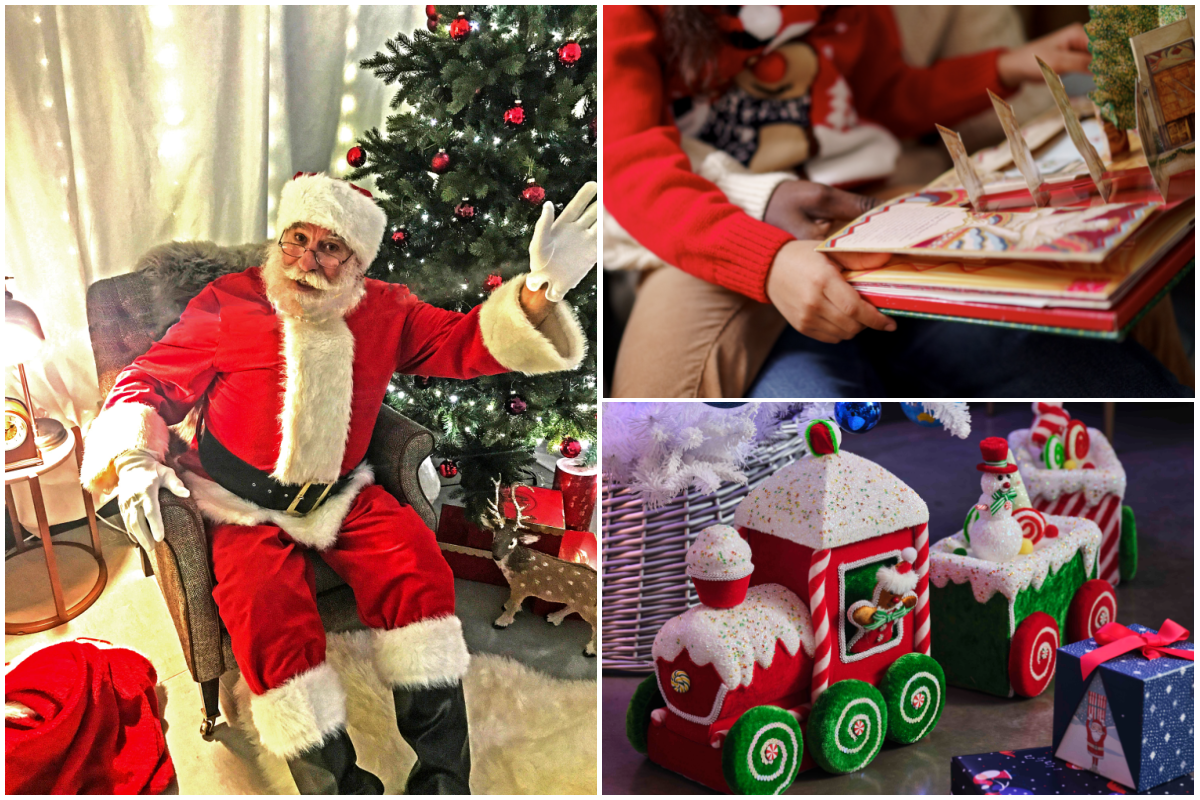 Enter into the Christmas spirit, enjoy a wonderfully mindful activity and create something beautifully festive to adorn your front door at their wreath-making workshops run by local floral artist, Grown & Foraged Gatherings. For £45 you'll come away with a beautifully unique full-size natural door wreath and enjoy a coffee and cake in The Place to Eat as you get creative!
COSTS, DATES & DETAILS:
Weds 24 Nov 9:30-11:30am and Sat 27 Nov 9:30-11:30am
Spaces are limited so we recommend you book early to avoid disappointment.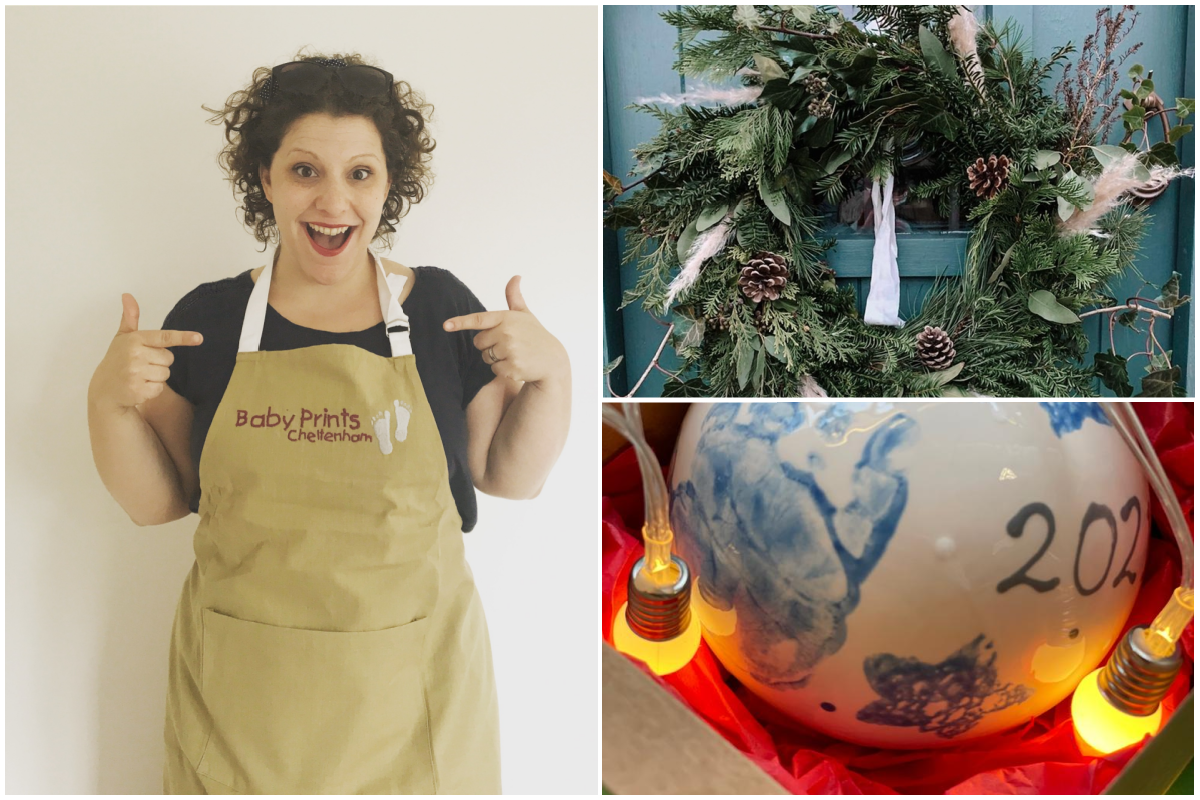 Capture those little hand and foot prints in a ceramic painting workshop run by local favourite, Paint it Yourself Pottery. With options for baby prints and also workshops for the older children to get involved too, you'll set to work making keepsake items ideal for family gifts this christmas. Spaces are limited so we recommend you book early to avoid disappointment!
COSTS, DATES & DETAILS:
- HAND AND FINGER PRINT BAUBLES - Baby handprints and children's fingerprints make beautiful markings for a special keepsake ceramic bauble.
Thurs 18 Nov 9-11am - Baby & Toddler Handprint Baubles £21.50 to incl parent's coffee and a bauble box with tissue paper. Thurs 18 Nov 3.30-5.30pm - Fingerprint baubles for older children £21.50 to include juice & gingerbread for children and a bauble box with tissue paper.
- CHRISTMAS PLATES - Sun 5 Dec 10.30-11.45am - Baby & Toddler Handprint Christmas plates £25 to include parent's coffee.
- CHRISTMAS EVE PLATES FOR OLDER CHILDREN - Sun 5 Dec 2.30-4.15pm - £25 to include juice and gingerbread for children.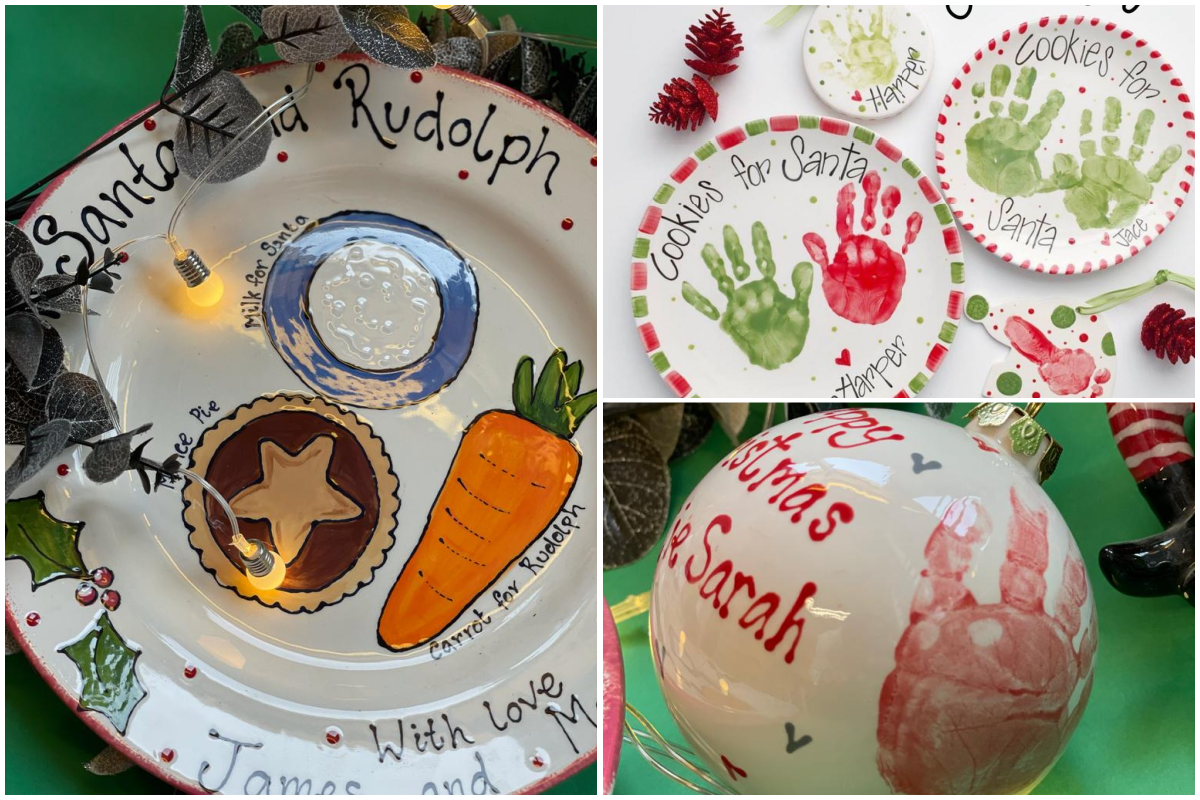 SHAKE IT WHILE YOU SHOP WITH LIVE MUSIC IN STORE!
Bringing you some Christmas atmosphere in store, John Lewis Cheltenham is welcoming several acts over the festive season to entertain shoppers. From the traditional tones of the wonderful Salvation Army band and beautiful singing from one of its Partners in The Place to Eat, to more contemporary acts as part of its innovative Buskathon in aid of Pied Piper Appeal - spaces still available, so contact the events team in store to book your slot if you're a local busker!
COSTS, DATES & DETAILS:
- CHARITY BUSKATHON - In aid of Pied Piper Appeal Raising money for local children's charity, local buskers will perform in store. Sat 4 Dec, 10am-4.45pm
- SALVATION ARMY BAND - Welcoming back the wonderful Cheltenham band. Sat 18 Dec, 10.30am-12.30pm
- CAROLS BY THE TREE - Located in The Place to Eat with John Lewis Partner and professional singer Helen Steadman. 2 & 9 Dec from 3.30-4.30pm
KEEP YOUR LITTLE ONES ENTERTAINED WITH FREE CHILDREN'S ACTIVITIES
- CHILDREN'S REINDEER HUNT. Starts Weds 1 Dec and runs up to Christmas Eve - Find all nine reindeers across the shop and guess the hidden word to win a little treat! Visit The Experience Desk to start the trail.
- CHRISTMAS CRAFTS IN THE DISCOVERY ROOM. The shop will be running two FREE Christmas Crafting drop-ins on two Saturdays. Crafts provided by Victoria from local 'Baby Prints Cheltenham', children will be able to make hanging decorations and christmas cards using their finger prints. Perhaps something to do with one parent while the other tackles the Christmas shopping, this is suitable for all ages. Sat 11 Dec & Sat 18 Dec, 10am-2pm, Discovery Room.
- CHRISTMAS STORYTIME FROM THE DEN. A Christmas twist on our popular 'Storytime from the Den,' join John Lewis Partners in the Nursery Department at 11am, every Wednesday throughout December for a selection of magical festive tales alongside all the usual favourites. These sessions are ideal for preschoolers.
** Click here to download the John Lewis Cheltenham 2021 What's On Guide **
All events are bookable via The Experience Desk in store or by calling 01242 544 042. Follow the John Lewis Cheltenham events team on Instagram @123cheltenhamhighst for event news and updates.
Please note - Workshops and craft sessions will take place in The Place to Eat unless otherwise stated. Location and time will be confirmed at time of booking. All children attending events are to have a responsible parent or guardian present. In light of the current pandemic, please note that John Lewis Cheltenham reserves the right to cancel any session if they are unable to go ahead for any reason. Any sessions cancelled will be fully refunded. Free craft sessions and reindeer hunt treats are subject to availability.
For more festive events throughout Cheltenham, including the Cheltenham Ice Rink and Christmas Markets, check out our helpful guide - Cheltenham Christmas Events 2021
Related
0 Comments