Survey deadline: 20 January 2021
Cheltenham has successfully retained its Purple Flag status since 2016 for its vibrant choice of night time leisure and entertainment, for a diversity of ages, groups, lifestyles and cultures. Residents are asked to once again share their views on Cheltenham's evening and night time offering through a short online survey.
The survey results will form part of Cheltenham's application for renewal of the Purple Flag status. The feedback will also provide the council with a better understanding of how people use and view the town during the evenings including changes due to Covid-19. Deadline for responses is close of business on 20 January 2021.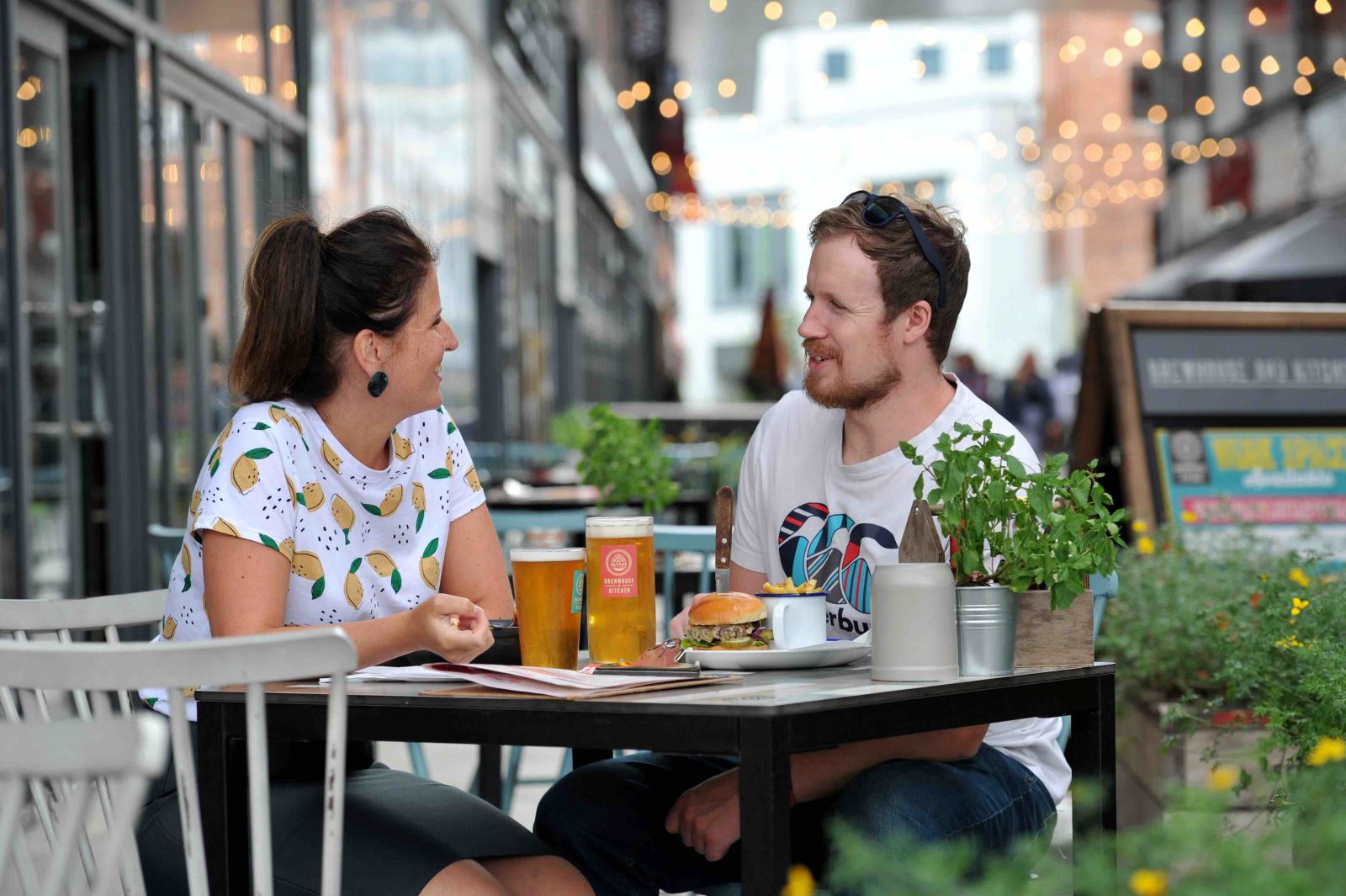 Photo taken of al fresco diners at The Brewery Quarter by Mikal Ludlow Photography
What is Purple Flag?
Purple Flag is an accreditation process similar to Green Flag Award for parks and Blue Flag for beaches. It leads to Purple Flag status for town centres that meet or surpass the standards of excellence in managing the evening and night time economy.
Purple Flag gives national recognition to the fact that Cheltenham, and particularly its night time economy, is safe, well managed and offers diversity for everybody to enjoy.
Councillor Andrew McKinlay, cabinet member for cyber and safety, said: "We are very pleased to have retained our Purple Flag status over recent years and hope to once again. Businesses and organisations have worked hard to offer safe and inclusive environments and adapt to Covid-19 regulations.
''We'd ask anyone who has a view on our night time economy to complete the short survey to help us further develop our night time offer."
Cheltenham will be submitting its application to renew Purple Flag at the end of January 2021.
Image credit - Mikal Ludlow Photography
Related
0 Comments