By Lisa Kowalkowski - Digital Marketing Executive, Visit Cheltenham
We didn't think it was possible to feel any more festive after a few weeks of Christmassy fun in Cheltenham. Watching Cinderella at the Everyman Theatre at the weekend really put an extra joyful spring in our step and literally made our faces ache from laughing so much.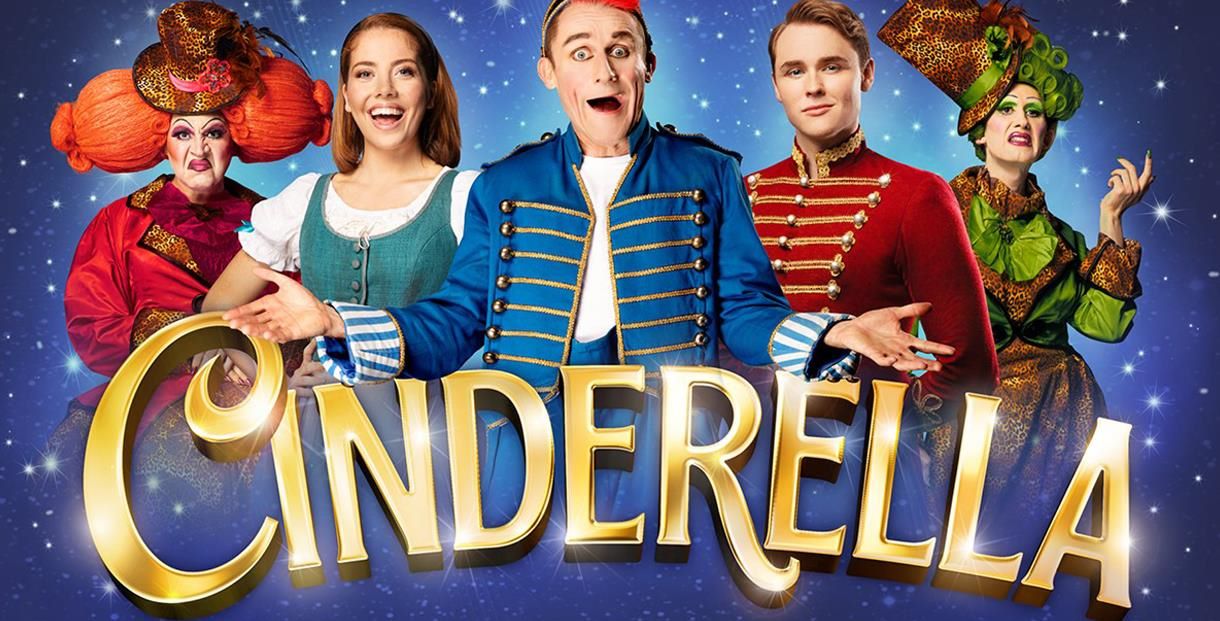 We were expecting to watch the traditional rags to riches tale of Cinderella and Prince Charming falling in love but this panto delivered their love story and so much more. It was unlike any panto we've seen before, with some of the funniest scenes we've experienced at the Everyman to date.
The modern day take on the panto by writer, Samuel Holmes, was clear from the offset when the Fairy Godmother (Annalise Liard Bailey) announced she was 'fed up of being posh' and instead surprised the audience with her strong Essex accent.
Another change from the traditional tale was the absence of Baron Hardup, although to be honest we didn't realise this until after the final curtains closed. His daughters, the Ugly Sisters, (Steven Roberts and Kevin Brewis) seemed to thrive more in daddy's absence, their costumes became more extravagant and outrageous for each scene. Their hilarious innuendo-laced lines were enjoyed equally as much by adults as by kids, who at times must have been wondering why their parents were crying with laughter.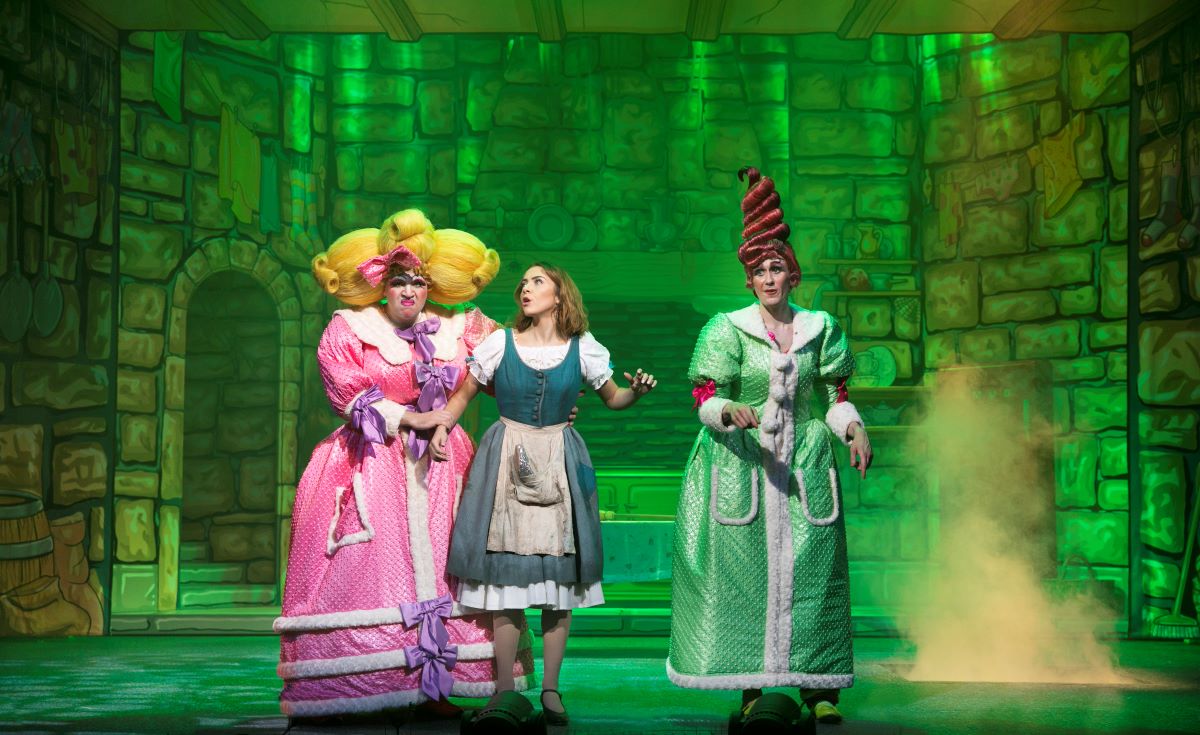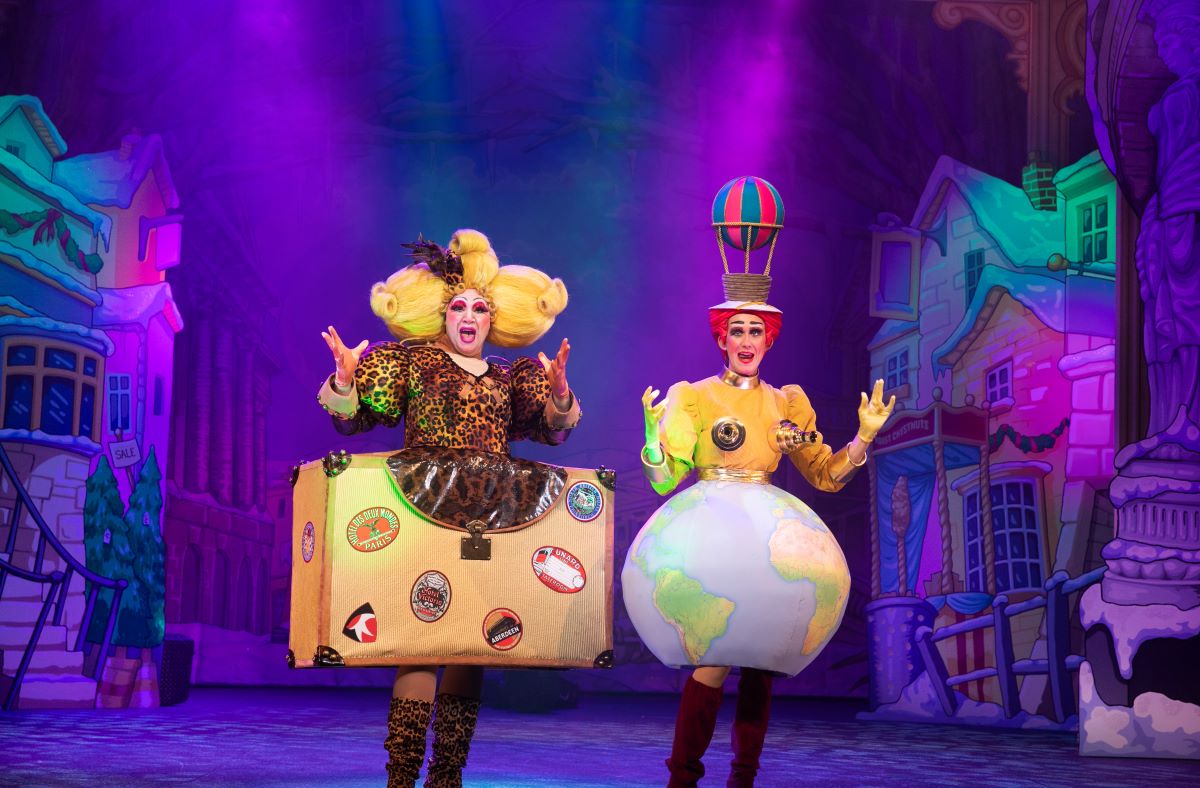 The biggest change from the norm was Cinderella's magical form of transportation to the ball, although we missed seeing the mice and pumpkin being transformed into a carriage, watching her fly to the ball was a magical scene to witness.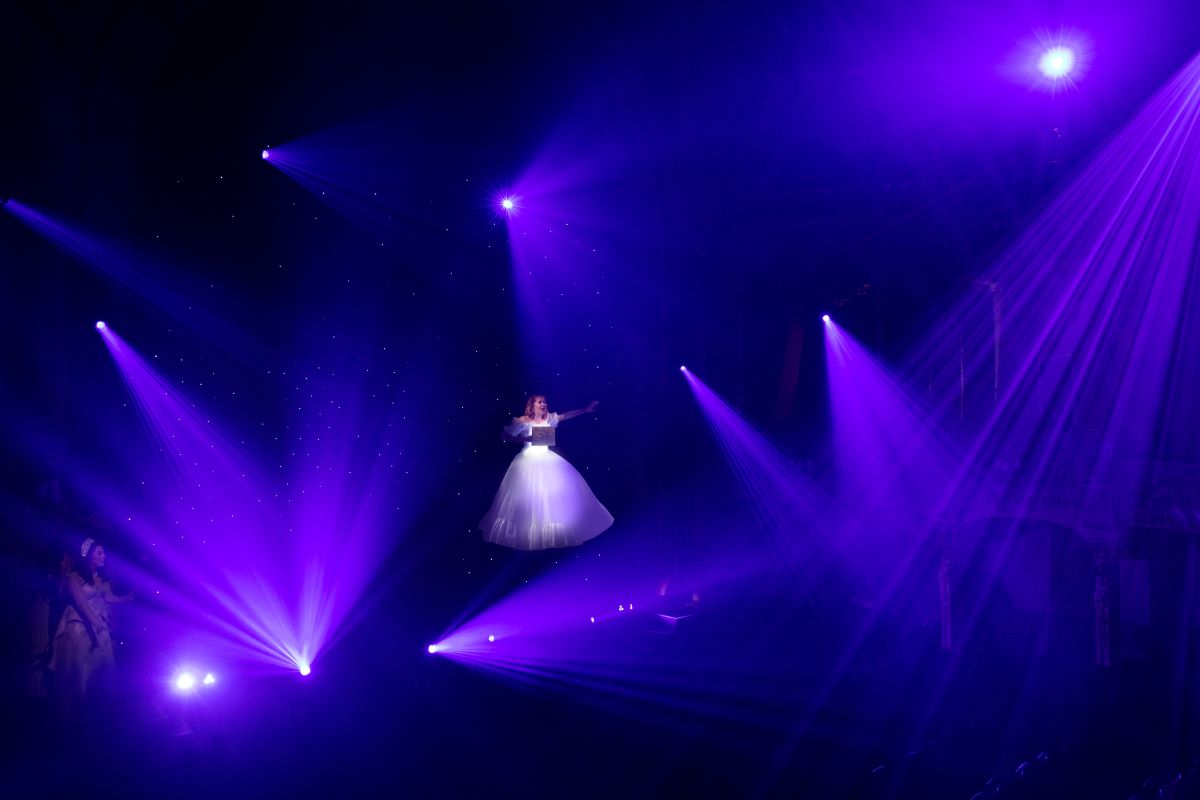 Cinderella herself, Courtney-Brogan Smalley, played the main character with grace and conviction. Her powerful voice was a joy to listen to and she looked truly like Princess Crystal when she made her way down the castle ballroom steps.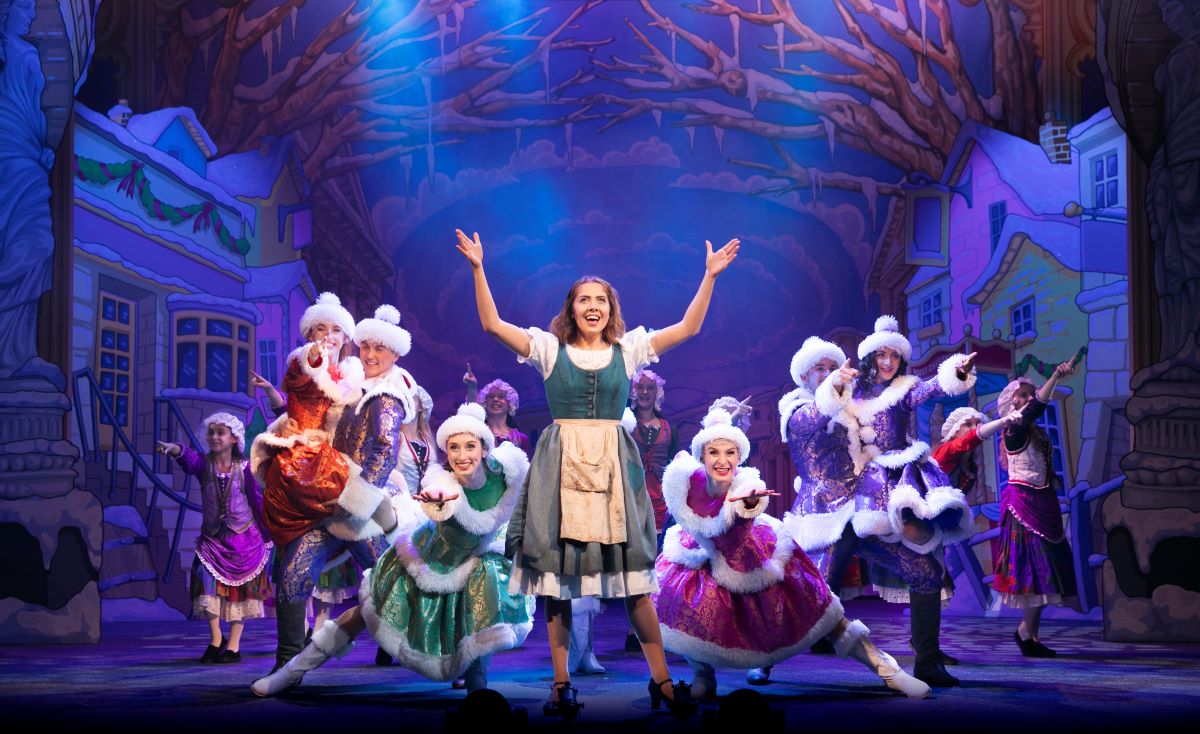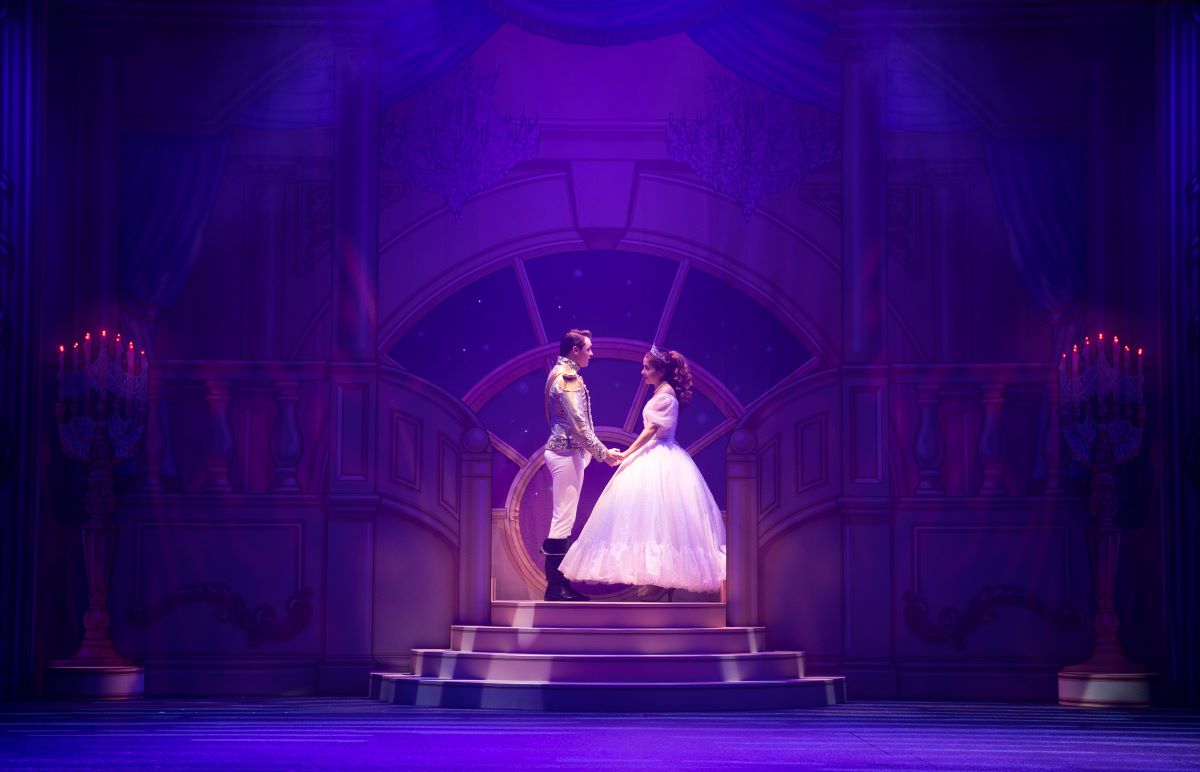 Prince Charming (Sam Murphy) and his extremely camp right hand man, Dandini (Kane Verrall) performed some brilliant comedy scenes...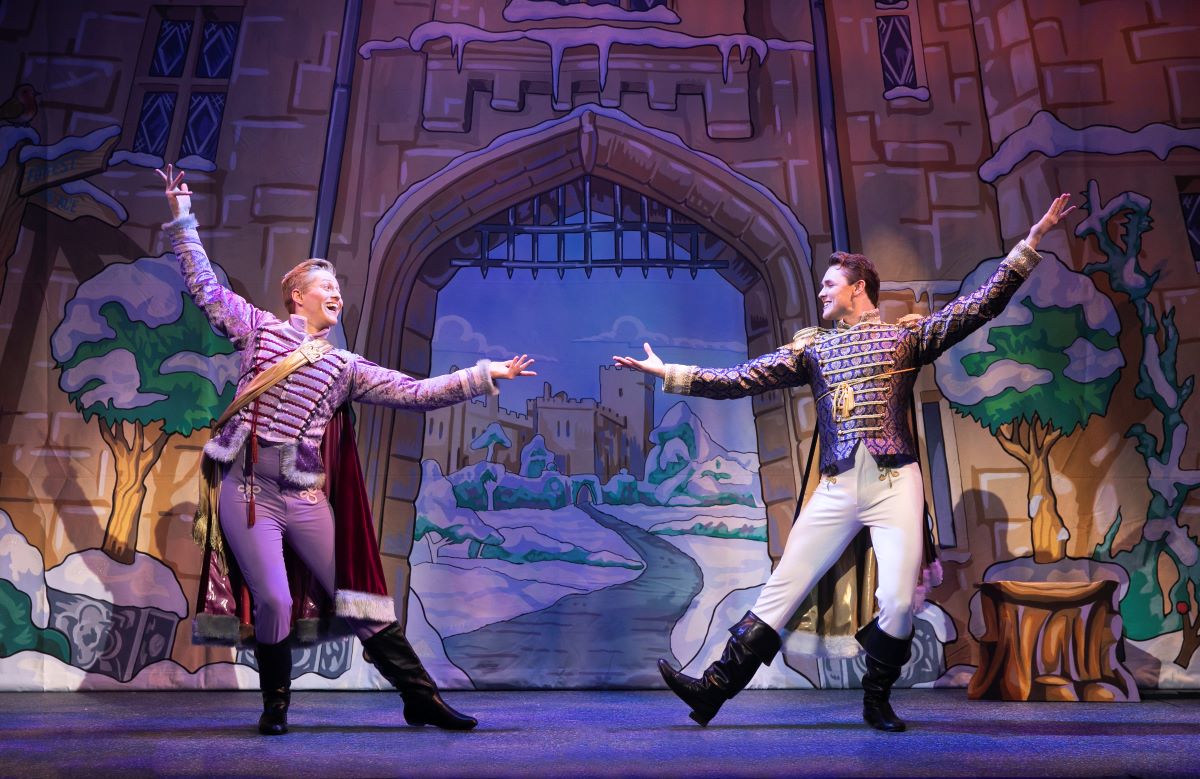 Although the biggest laughs were for the utterly hilarious Tweedy, as Buttons and his pet steam iron. (Yep you read that right!)
Whether Tweedy was climbing various too short ladders in a comical attempt to put a star on top of the Christmas tree or fooling around with daft appliances stored in his Mary Poppins bag like coat, his scenes were pure comedy genius.
Our favourite scene of the show was Tweedy attempting to clean up the mess from his ice cream, zooming around the stage on a skateboard whilst Prince Charming and Cinderella sang a romantic duet. How they managed to do so without cracking up laughing is a miracle!
We loved all the special effects and how the story had been given a Gloucestershire makeover, with many scenes taking place in popular local locations. The slick script was also laced many local references and insider jokes which were lapped up with glee by the audience. The song choices were also fun and upbeat; all eras were covered from Marry You by Bruno Mars, to 9 to 5 by Dolly Parton. Some songs even had a clever makeover with new lyrics added.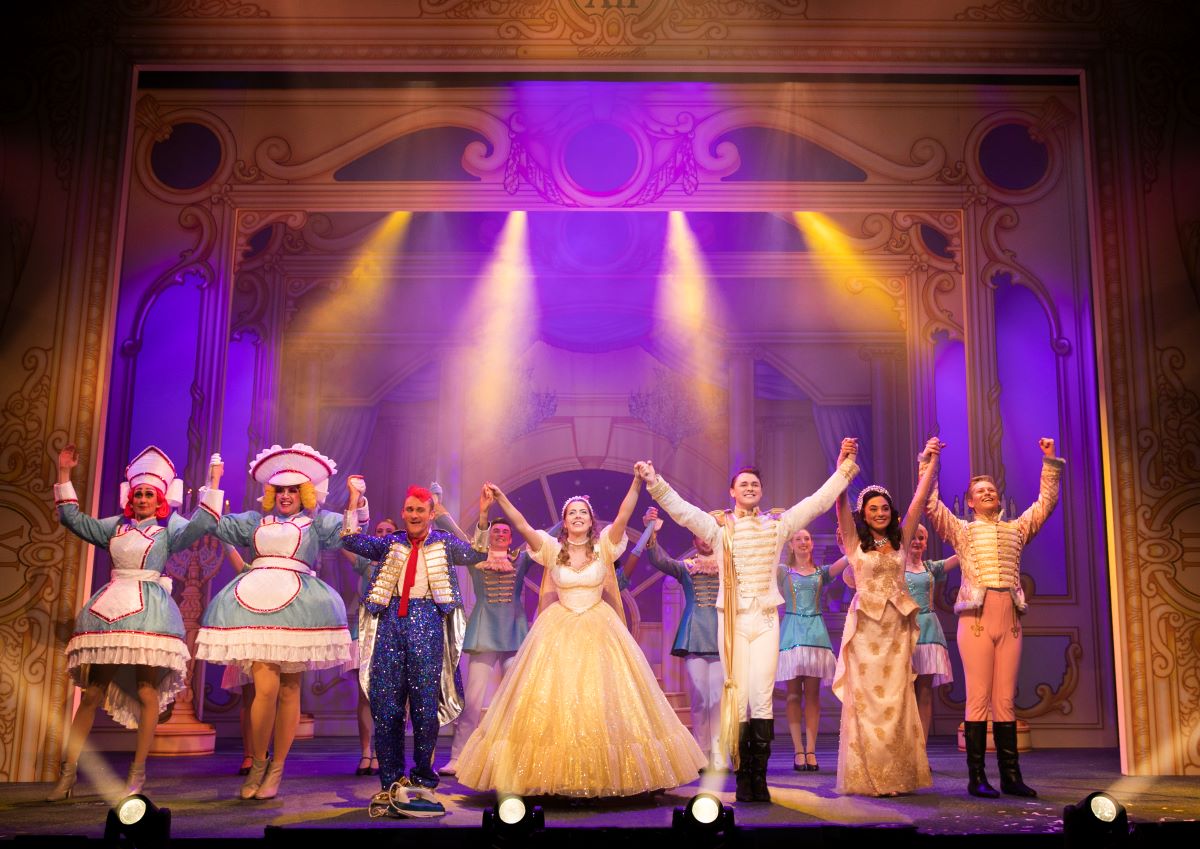 In summary… Cinderella at the Everyman is a quick witted, hilarious performance that all ages will enjoy.
Tickets for the pantomime at the Everyman Theatre are always popular with many families returning year after year. Cinderella has sold particularly well this year with only limited seats left so if you want to experience it you'll have to be quick to book.
---
Click here for more unmissable Christmas events in Cheltenham including festive shows, best places to see Santa, carol concerts and much more!
Related
0 Comments