The Everyman Theatre Company has announced a brand-new production and UK tour of Ronald Harwood's highly acclaimed drama, The Dresser, starring Julian Clary as Norman and Olivier Award winner Matthew Kelly as 'Sir'. It will be directed by Terry Johnson.
The play is being staged along with Theatre Royal Bath Productions and premieres in Cheltenham on Thursday September 10th 2020 before embarking on a national tour – tickets are on sale now.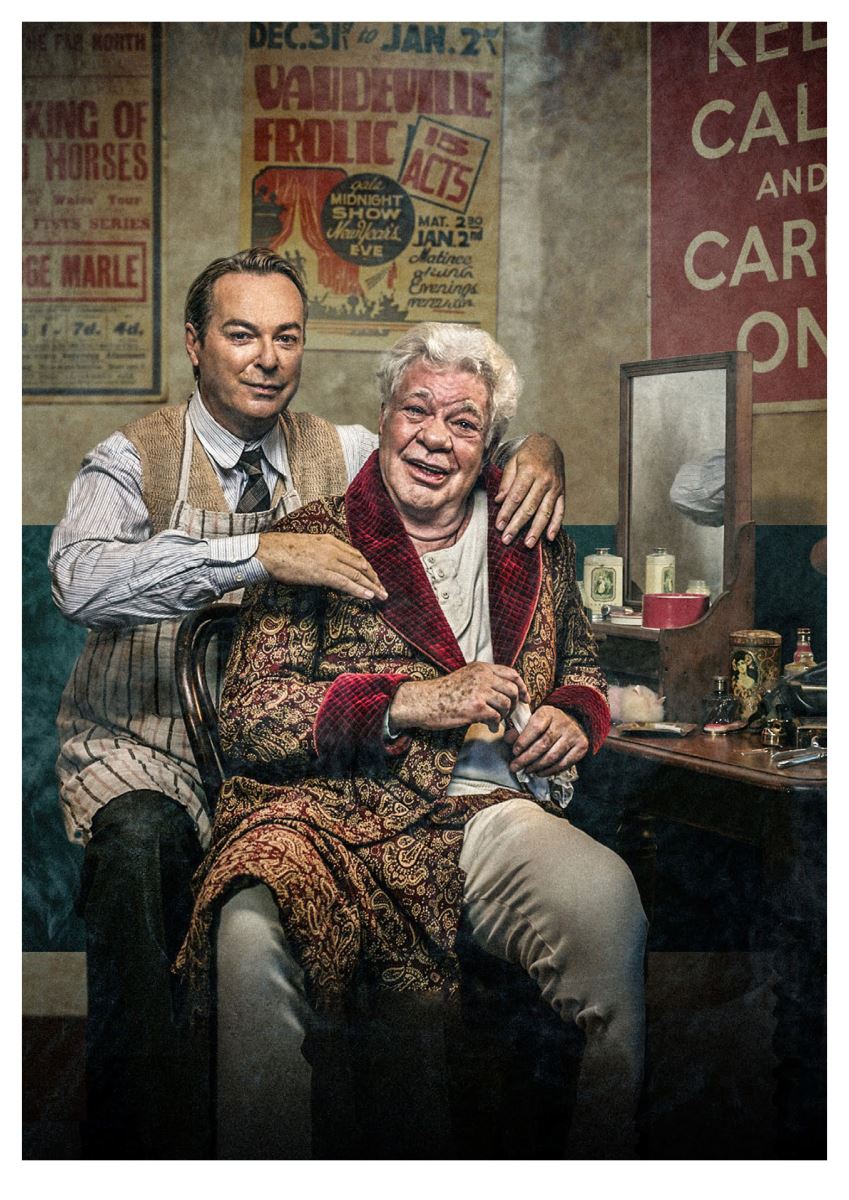 Inspired by memories of working as Donald Wolfit's dresser as a young man, Ronald Harwood's evocative, affectionate and hilarious portrait of backstage life is regarded as one of the most acclaimed dramas of modern theatre.
It is 1942 and in a war-torn provincial theatre an aging actor-manager, known to his loyal acting company as 'Sir', is struggling to cling on to his sanity and complete his 227th performance of King Lear. For 16 years Norman, Sir's devoted dresser, has been there to fix Sir's wig, massage his ego, remind him of his opening lines and provide the sound effects in the storm scene. It is down to Norman to ensure that - in spite of everything - the show goes on.
Chief Executive of the Everyman Theatre, Mark Goucher said; "I am delighted to be co-producing Ronnie Harwood's great play with Bath Theatre Royal. Julian Clary and Matthew Kelly are great casting and they will bring tremendous pathos to the roles of Sir and Norman, his dresser."
Julian Clary has performed across the world and is renowned for his many successes in television, radio, film, writing and stand-up comedy. He will be starring alongside Olivier Award winner Matthew Kelly who is currently starring in Big The Musical in the West End. Matthew Kelly is also well known for presenting the television series Stars in their Eyes and You Bet.
Terry Johnson is a dramatist and director who has won numerous theatre awards including two Olivier Awards as a playwright for Best Comedy and a Tony Award for Best Director of a Musical for La Cage Aux Folles.
Book now – 01242 572573 or online at everymantheatre.org.uk
Related
0 Comments