We asked Emily, local theatre enthusiast and student from the University of Gloucestershire, to review Our House on our behalf on Friday night. Performances are taking place until Saturday 19th October so it's not too late to go and check it out for yourself!
---
The play plunges straight into what seems to be the 80s, with a medley of Madness songs, played by the brilliant on-stage band. The play then modernises but the musical ensemble remains a vital mood-setter throughout.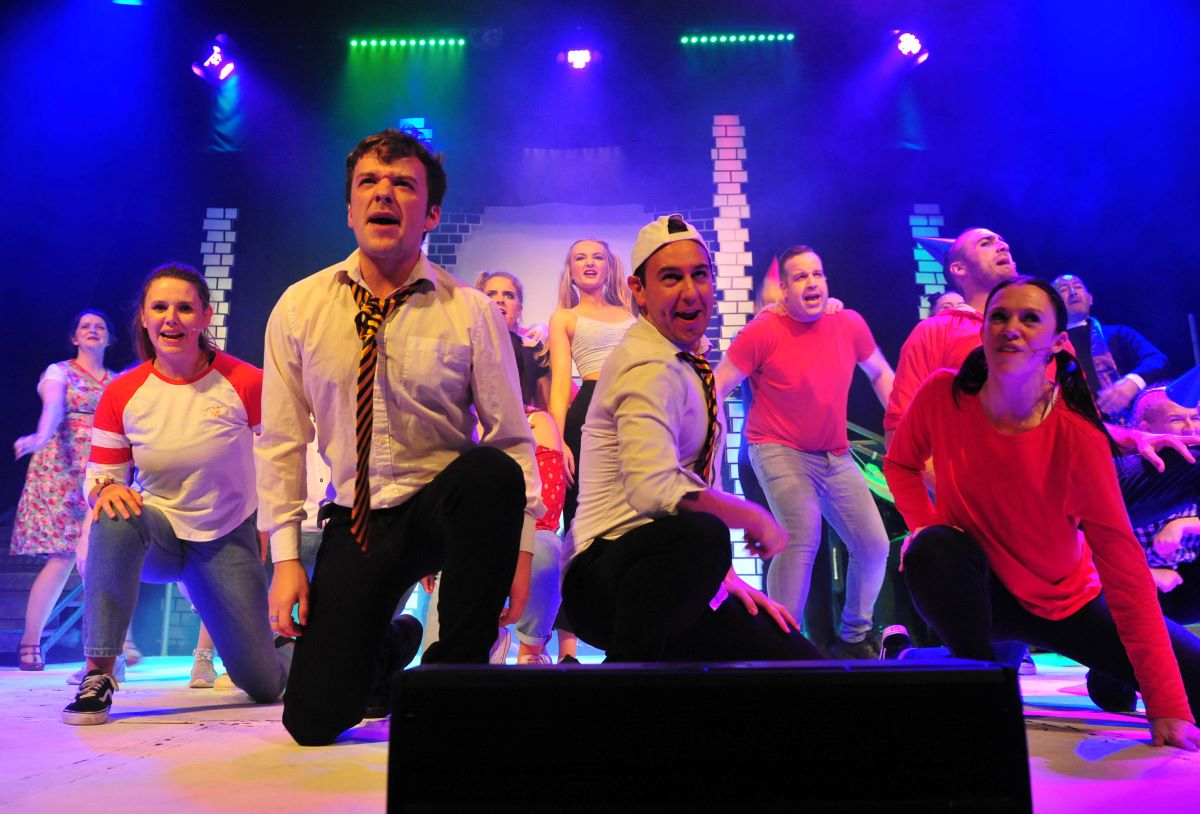 Accompanying the cast, the well-known tunes bring a comforting nostalgia as the audience silently sings along to the much-loved Madness classics.
16 year-old wide-eyed protagonist, Joe Casey (Jamie Evans) breaks the law in an attempt to impress his girlfriend, Sarah (Olivia Facer). In a beautifully slick 'Sliding Doors' moment, Joe's world splits in two – the teenager who runs away and the teenager who faces the consequences. It's a moral dilemma that slowly unravels in front of the audience, who become spectators on a tumultuous journey of two fates.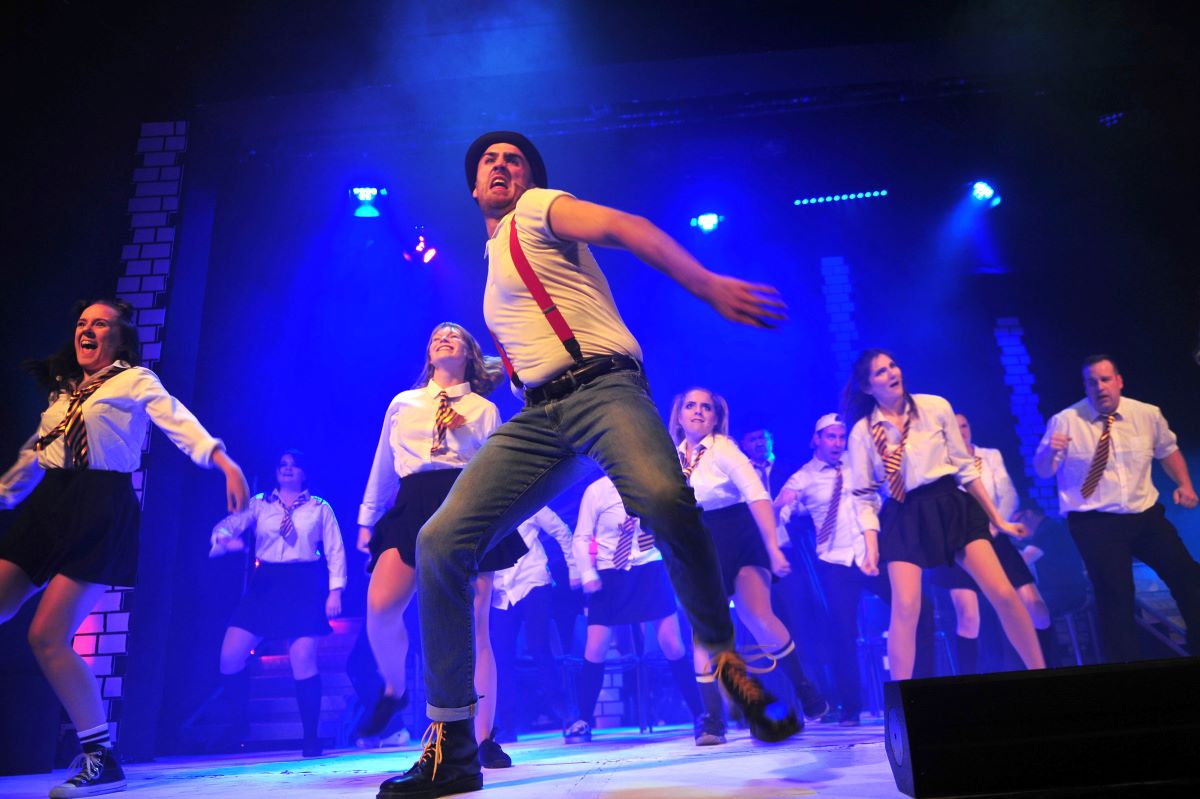 Throughout, it's clear that Evans has been perfectly cast. He plays the role of a young naive boy, a money-driven yuppie and one who's faced with the most difficult decisions. Each word is spoken with wonderful conviction and a compelling 'Jack the Lad' South London flair. Sarah is equally as watchable, her voice is captivating and she sings her numbers with the raw emotion of someone who's also been forced to face difficult decisions. As always, their love stories aren't easy but there's something refreshingly dissimilar from the archetypal onstage courtship that we're used to in theatre.
Suitably named after one of their hit singles "Our House," Madness' music cements the action and aids the story-telling in such a way that's been successful with 'Mamma Mia' and 'We Will Rock You.' There isn't a vast array of songs, this is disappointing considering the finesse of each musical number however, the high standard of acting throughout makes this easily forgivable.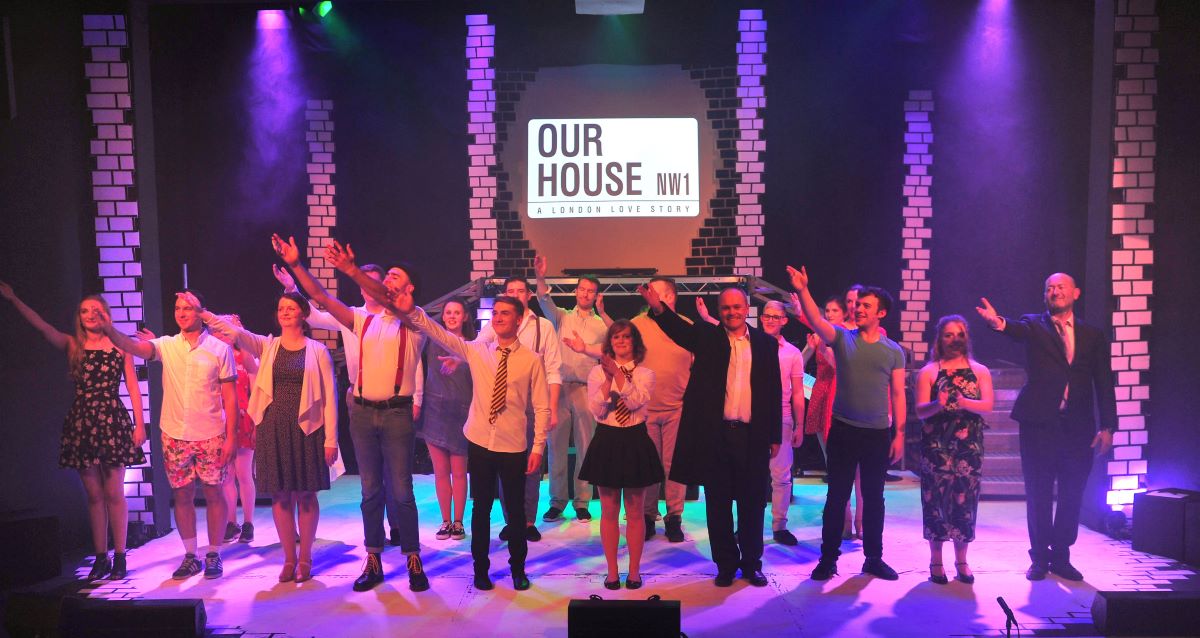 Although the play is certainly no comedy, Tim Firth's 'Our House' is generously sprinkled with humour. Emmo and Lewis (Darren Garraghan and Jordan Habberfield) offer us a much-needed break from the seriousness of the plot. They're witty, uncomplicated and entertaining.
Director Tim Jones and choreographer Lucy Hill have used physical theatre in a way that beautifully encapsulates the two storylines. The use of black blocks is simple yet effective – it allows the audience to focus on the true meaning of the performance, without getting distracted by the allure of a big set. The production proves that there's certainly no need for a glamorous stage design.
The low-key set makes room for some spectacular dancing. Each and every cast member throws his or her heart and soul into the performance with each jump, skip, slide and twist – not one drop of energy is spared and it's mesmerising to watch.
The ending is indeed somewhat predictable, but to write a play that puts morality in the middle is no feeble move. Our House proves not only that this can be successful, but it can also teach us all about the consequences of choices we may make at some point in our lives. Everyone involved in the production has created a show that's slick, imaginative and dares to be different – certainly a worthy watch.
---
Our House is being performed daily at the Cheltenham Playhouse until Saturday 19th October. Tickets are selling out fast with a couple of the shows nearly a sell out so hurry so you don't miss out!
Related
0 Comments