Visiting a new place can be daunting, particularly when you want to sightsee but you're not sure where to start! Introducing Anne from local tour company Tour & Explore, who is a font of knowledge about Cheltenham and The Cotswolds and delivers an informative, engaging tour every single time...
---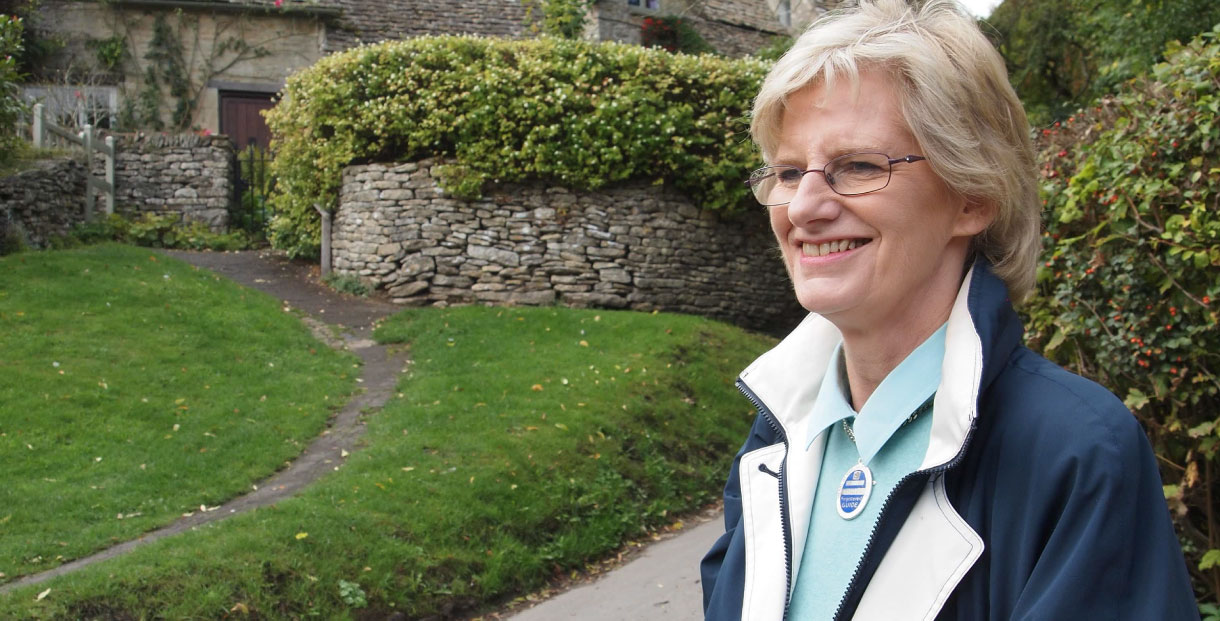 So Anne, tell us all about your tours?
I don't do set tours per se; my tours are all pre-booked and varied and are tailored to suit our clients. I provide entertaining guided walks around the historic centre of Cheltenham where wealthy, fashionable Georgian visitors came to take the waters at one of the many spas such as Imperial Spa, Montpellier Spa, and Pittville Spa. Cheltenham was known as the 'merriest sick resort on earth' - people came, had fun, and were grandly entertained. The rich and the famous arrived including Lord Byron who came to sort out his love-life, the Duke of Wellington who visited five times for his liver complaint as well as Alfred Lord Tennyson who needed to calm his nerves. Even Jane Austen came towards the end of her life in 1816.

Aside from this, I help at Prestbury Racecourse giving guided 'behind the scene' tours. Near the racecourse there is also is the most haunted village in England and I take pre-booked groups on ghost walks around the village, which is said to have more ghouls, ghosts and poltergeists than any other village in the country.

We have a lot of tour groups staying in Cheltenham for holidays, conferences and various other events so not only do they enjoy the town but they're also interested in travelling further afield to see the Cotswolds, visit Stratford-on-Avon, Oxford, Windsor, Bath, Worcester, Malvern and the Forest of Dean. Cheltenham is so central and such a great base for all these excursions.

Why your tours and not a preset or self-guided route?
My tours are for people who love to explore new places, meet new people, and see things that they would not find back home. Cheltenham has a compelling story, so my walking tours enable people to hear about its fascinating past and be able to trace its rich Regency history and heritage. Cheltenham is a centre from which to explore the surrounding countryside.

We can visit Stratford-on Avon and discover more about William Shakespeare arguably the greatest playwright who ever lived, Oxford and its dreaming spires - the home of the oldest university in Britain and one of the oldest in the world. Blenheim Palace birthplace of Winston Churchill, Windsor Castle to enjoy the elegant state rooms and visit St George's chapel where Prince Harry married Meghan Markle. The World Heritage City of Bath or for music lovers, we can link visits to the only two birthplace museums of our most famous composers Gustav Holst and Edward Elgar. Quite often someone will start with one of the Cheltenham tours and book more to fill the rest of their visit which is fab!

Whether a person travels on their own or in a group, traveling creates lifelong memories.
Where can we book?
Bookings can be made via the website or through the Visitor Information Centre at The Wilson.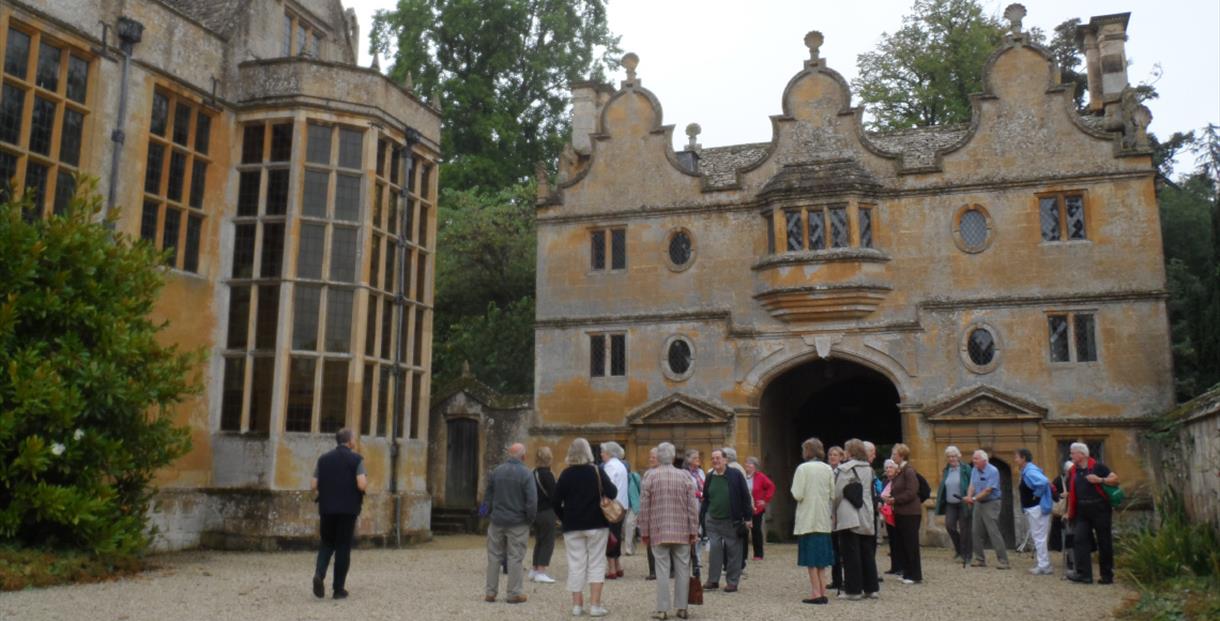 ---
As you're clearly so passionate about Cheltenham, we want to hear your best bits. What makes Cheltenham so special to you?
Cheltenham Spa has attracted tourists ever since a flock of pigeons was seen pecking around a saline spring in the early 18th century and the owner created a well and decided to market its supposedly healing waters. In 1788 a poorly King George III came to drink these waters to improve his health; he came for 5 weeks, had a good time and put the town on the map.
Unfortunately, a few years later his illness and bouts of insanity became so bad that he couldn't rule the country anymore. His son, the future King George IV, was made Prince Regent and ruled in his stead. The Regency period only lasted 9 years from 1811 – 1820 but it set the fashion for the neoclassical style of architecture that we so enjoy in Cheltenham today. Not only do we have beautiful buildings, we have a great story to tell too.

We have a magnificent tree-lined Promenade dating back to 1818 which linked the High Street to the developing Spa area. This lovely town-centre walk with historic buildings and colourful flower beds on one side of the road and fashionable shops on the other is a treasured legacy that we enjoy today and helps to make Cheltenham one of the top shopping centres in Britain.
We also have Montpellier, another fashionable district with a more continental feel to its architecture. You'll notice 32 eye-catching caryatids, holding up the lintels above every shop doorway.

If you enjoy food and drink, you can find a huge number of cafés, bars and restaurants and either eat and drink inside, or find a shady table outside in the sunshine and sit and watch the world go by. Go further south from the town centre and there is a popular place with more of an arty, bohemian village atmosphere, which is teeming with bookstores, antique shops, galleries, pubs and restaurants and that is the Bath Road, and the Suffolks. Every so often there are street fairs and Sunday markets with 'Arts & Crafts', 'Designers & Makers', 'Vintage'and food and drink.

It's also worth noting that Cheltenham has become a Purple Flag town. This means that it has been recognised nationally as one of the safest places to enjoy nights out.

OK, let's whittle it down. What are your top five visitor must-sees in Cheltenham?
The Wilson Art Gallery and Museum: Especially the Arts and Crafts Gallery which is of national importance. The Arts and Crafts Movement consisted of a group of architects and designers who attempted to re-establish the skills of craftsmanship that were being lost during the industrial revolution due to mass production. Also discover more in the open archive store about the museum's namesake Edward Wilson – Antarctic Explorer who travelled with Captain Scott to the South Pole. His brave story, especially his five week winter sledging journey in total darkness to the breeding grounds of the Emperor penguin as well as his beautiful water colour paintings of the Antarctic landscape, are an inspiration and he will always be remembered for his heroism and endurance.

The Holst Birthplace Museum: A museum dedicated to our local composer, Gustav Holst's life. The museum is also a historic Victorian house with preserved period rooms.
The Everyman Theatre: If you cannot manage a performance do book a tour of the wonderfully ornate auditorium, designed by Victorian architect Frank Matcham. The Everyman, beyond its modern exterior, is Matcham's oldest surviving theatre and is therefore very rare.

The Gloucestershire and Warwickshire Steam Railway: which runs between Broadway and the Racecourse in Cheltenham and travels through unspoilt Cotswold countryside.
Cheltenham Minster (St Mary's): A beautiful medieval church which is Cheltenham's oldest building. It has a lovely collection of Victorian stained glass, which includes a large rose window.

If you could only do one thing in Cheltenham, what would it be and why?
I'd take the opportunity to be thoroughly pampered, so would indulge in a spa break at one of our hotels. I'd make the most of the hotel's excellent facilities and enjoy the exceptional, locally produced food at lunch and dinner, but don't ask me to drink the chalybeate waters - they don't taste very nice!

In your opinion, when is the best time to visit Cheltenham?
Cheltenham is an all-year-round destination. We are very well served with excellent hotels to suit all budgets so you could stay for several days and make the most of your holiday. Don't forget, we can provide personalised tours around the town and to delightful countryside beyond.
Cheltenham provides a huge range of events from the summer county cricket festival to the winter National Hunt racing season. Cheltenham also hosts top quality classical, folk and Jazz music events as well as literature, science and food festivals throughout the summer.
---
So now tell us about you...
I have lived in Gloucestershire for most of my life and have spent the last 30 years in Cheltenham. My family and I love living here; it took us two years to find a house we liked. We had quite a few disappointments but we managed to buy an elegant Grade II Regency style house near Pittville Park which has some lovely period features like high ceilings, large elegant windows, decorative ironwork and a coach house at the bottom of the garden. We enjoy the beautiful parks and gardens, the stylish Regency squares, the tree-lined roads, wonderful shopping centre and Cheltenham's many festivals. We feel very privileged to live within walking distance of the town centre where we are able to enjoy the superb amenities such as the theatre, museums and the many cafes and restaurants.
I'm a qualified teacher and lecturer and have taught various subjects at primary, secondary and further education level, before starting a family. When the children were of school age I joined the marketing department of Severn Trent Water; it was just after the company was privatised, and we were inviting customers to come and see 'behind the scenes' at the various sites – to show people just how much work went on cleaning up the water to drinking water standard as well as collecting the dirty water and cleaning it to return it safely to the environment. We all take water very much for granted, however it's a fascinating subject. I was involved with giving guided tours and presentations to customers at water treatment works, sewage works and reservoirs and country parks, as well as giving outside talks to social groups at their own venues. It was a very interesting job, especially as I was working at several sites around the region.
Occasionally we put on special events such as steam days at a redundant Victorian pumping station, where the enormous pumping equipment had been lovingly restored and made operational again by volunteers. This was living history. I met fascinating people like Fred Dibnah, steeplejack turned television personality. I became interested in the industrial revolution, the developing transport system, from canals to railways, and had a particular love for social history.

The job lasted for 11 years. One day, I happened to be chatting to staff in the Cheltenham Tourist Information Centre about a career in tourism. On hearing about my background they told me that there was a Blue Badge Guiding course about to start and gave me details. I was intrigued. I attended an interview along with several others then enrolled, unaware as to how intensive the course was to be. The range of subjects we covered was huge, from British history, Monarchy, Law, Finance, Geology, Farming, Religion - in fact every subject that a tourist is likely to want to know. The course lasted 9 months and included lectures, visits to major tourist attractions, walks, coach tours and plenty of practice in guiding techniques. We had four practical exams which included a guided coach tour, a guided walk, a guided tour of a museum/art gallery and a guided tour of a church. There were also three written exams and a tour planning project to complete. Once we had passed, we were awarded our Blue Badges which is an internationally recognised qualification to show that we have attained the highest level in guiding. Now, I'm a recognised and established tour guide and I love every minute!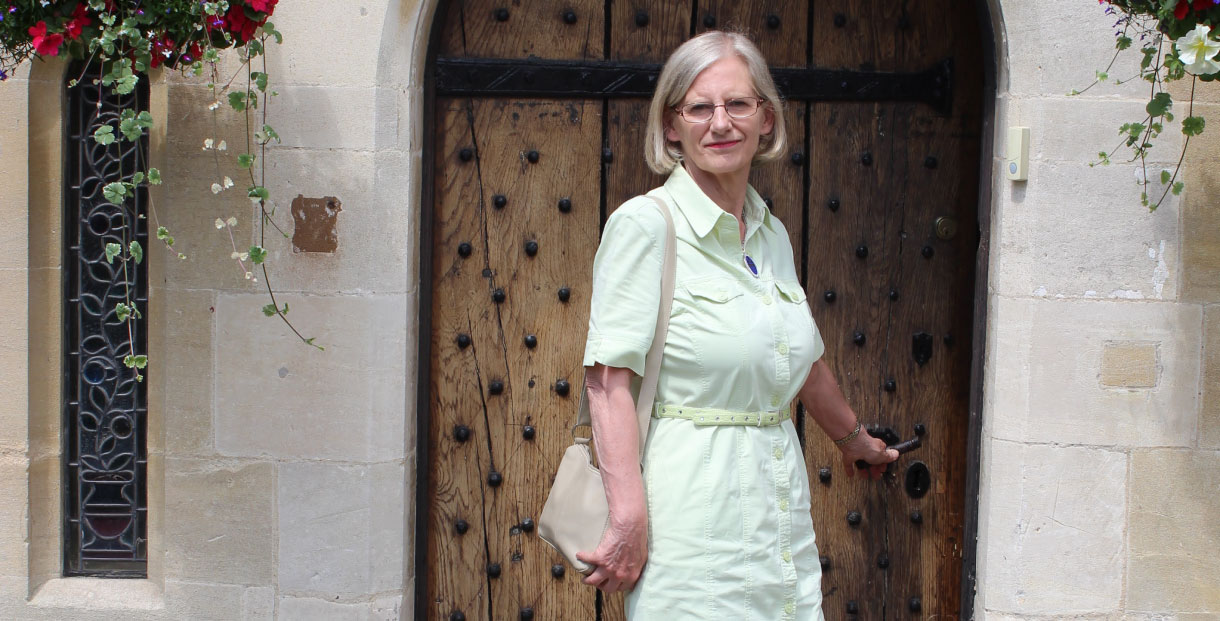 Related
0 Comments