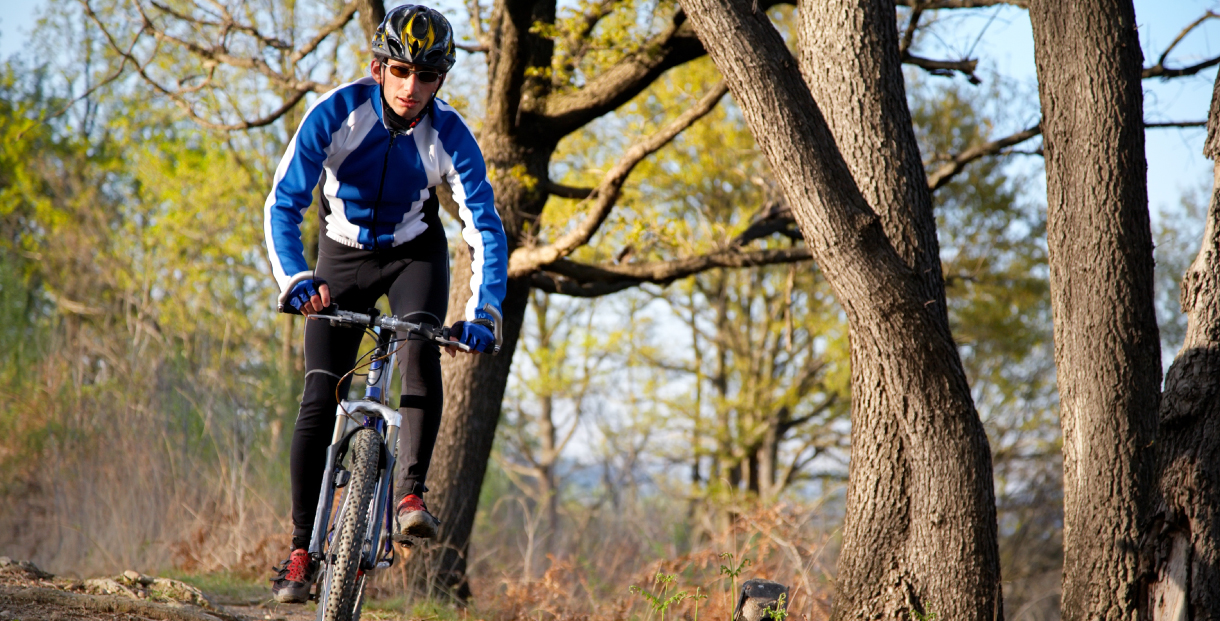 Whether you are a cycling novice or are an avid racer, seeing a town by bike lets you cover a lot of ground, and see a lot of sights, while still enjoying the fresh air. Cheltenham is an excellent place to explore on two wheels, with plenty of cycle paths, lots of green and open spaces, not too many hills, and of course easy access to The Cotswolds. Even better, we have The Bicycle Hub bike hire centre located at Cheltenham Spa Railway Station, so you can get off a train and get on a bike. We spoke to Steve Short, owner of the Bicycle Hub about his experience of the Town on two wheels...
Tell us about The Bicycle Hub; why Cheltenham?
Having met my partner in London, we decided to leave the rat race behind and return to her hometown of Cheltenham in the mid 1980s, to open a hotel, and have our children. When I got here, I realised that unlike London where it was public transport or traffic jams, Cheltenham was an ideal cycling town and I quickly became a keen road cyclist, starting a casual club and getting a group together.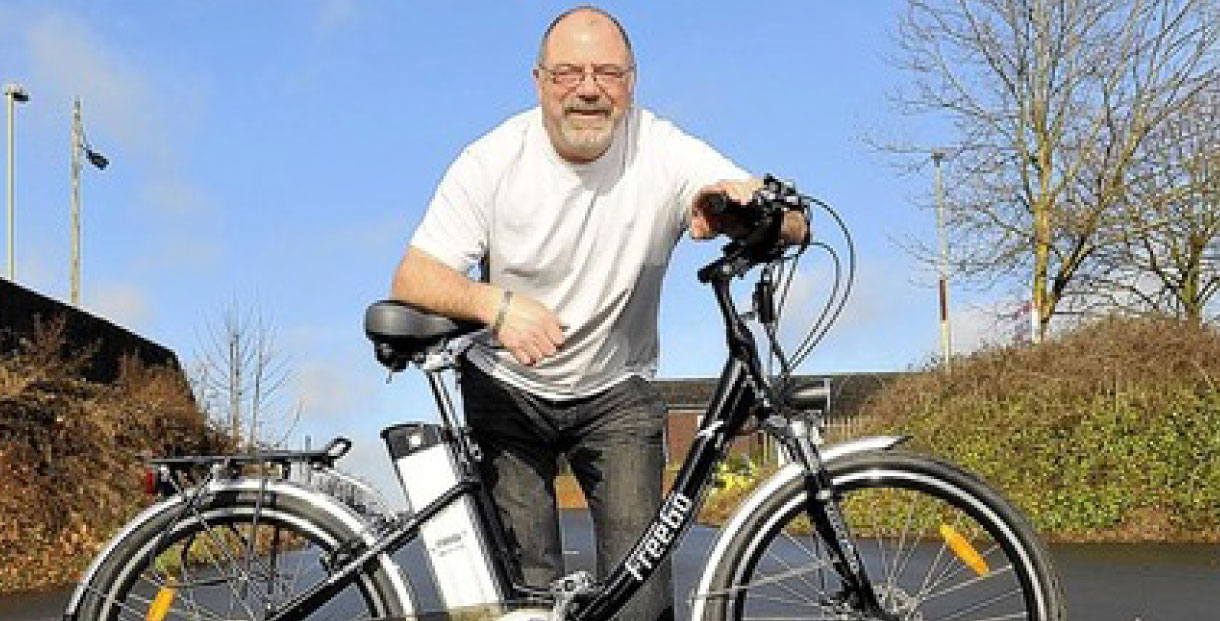 At the time, the hotel largely hosted Corporate clients, and we were really quiet at the weekends; so we decided to launch a business (Compass Holidays) offering cycling and walking tours around Cheltenham and The Cotswolds. From there, bike hire took off, and we've since had thousands of visitors use our bikes to get around the region.
In the last few years, as well as our hybrid, mountain bike and children's fleet, we have added a top-of-the-range electric bike fleet which has proven really popular. The added benefit of a motor makes people less daunted about getting on a bike, and they're always in demand for day trips!
Where can people book bikes?
You don't have to book, however it is advisable to do so for weekends, particularly if it is due to be sunny. Anyone arriving at the train station can pop in (we're connected to Platform 2), or our unit can be accessed from Gloucester Road. We're open every day from 10am to 5pm. Alternatively, for advance bookings it is best to call so that we can talk to you about the best size and style of bike before you book - getting this bit right makes it much easier to cycle! The team is available on 01242 231690.
What are your must-sees by bike in Cheltenham?
I think one of the best-kept secrets is that from our unit at Cheltenham Spa Railway Station, there is a disused railway line that has been removed and restored called the Honeybourne Line. It's an off-road cycle and footpath that takes you from the train station, down into town and across to Pittville Park. This is great for families, and for those who are a bit more adventurous or up for a longer ride, at the weekends you can continue the short distance from Pittville Park to the Racecourse, where you can catch a GWSR steam train with your bikes. You can eithr take the train all the way to Broadway, or you can get off at Winchcombe, explore this pretty village, before freewheeling down Cleeve Hill (the highest point in the Cotswolds), and back into Cheltenham. It will take you a few hours, but the views of Cheltenham and the surrounding countryside are worth it - plus you can avoid riding up the really steep hill!
For those who want more of a challenge, you can of course do this the other way and ride up Cleeve Hill (it's really steep), or for a slightly less steep version, Leckhampton Hill is fabulous. You can stop off and see the natural wonder that is Devil's Chimney, or can continue to Crickley Hill and enjoy an ice cream in the cafe and a well-earned rest!
By bike or by foot, what are your must-see stops in Cheltenham?
Crickley Hill - I discovered this beauty spot not long after moving here, and have been up this hill nearly every day for the past 20 years. As well as fantastic and extensive views over Cheltenham, it's also the site of an iron age fort, has plenty of parking and places to picnic, and the newly added cafe is great too. At this time of year, the woods are carpeted with bluebells, and I'm also a fan of the Belted Galloway Cows who are used to traditionally graze the site.
Purslane Restaurant - if you are a fish lover, then this is the restaurant for you. Despite the fact we don't have a seaside location, this restaurant is exceptional, the produce is so fresh and I love it. Of course as a foodie, I am delighted to live in Cheltenham and I can highly recommend pretty much all the many independent restaurants we have here. Bar & Wok, Garlic & Ginger, The Coconut Tree, Marinades, 131 The Prom, the list goes on and on!
The Everyman Theatre - even if you don't get the chance to see a play, this Theatre really is worth a visit just for the architecture. Designed by Frank Matcham this building is absolutely stunning! And they have a brilliant array of productions, so keep an eye on the listings while you are here too!
If you could only do one thing in Cheltenham, what would it be and why?
Now that's a tough question? I think it would have to be one of the many tours on offer in the town. Particularly one of the Regency Tours, although there are great food and drink tours too. Not only do you learn some really interesting stuff, it is a really great, affordable and interesting way to see a lot of the town, a lot of its iconic locations, and of course spot places you want to come back and visit later. So really, it is one thing to do, but also many!
---
Thanks for a brilliant insight Steve! Bike hire is a great way to see the town and with prices from as little £10 for half a day, it's a bargain!
Related
0 Comments