Everyman Theatre's 2022 programme is packed with a diverse range of shows from musical theatre to comedy, drama, dance and much more. Very excitingly, 2022 will also see Great British Bake Off the Musical making its official world premiere at the theatre! Read on for full details...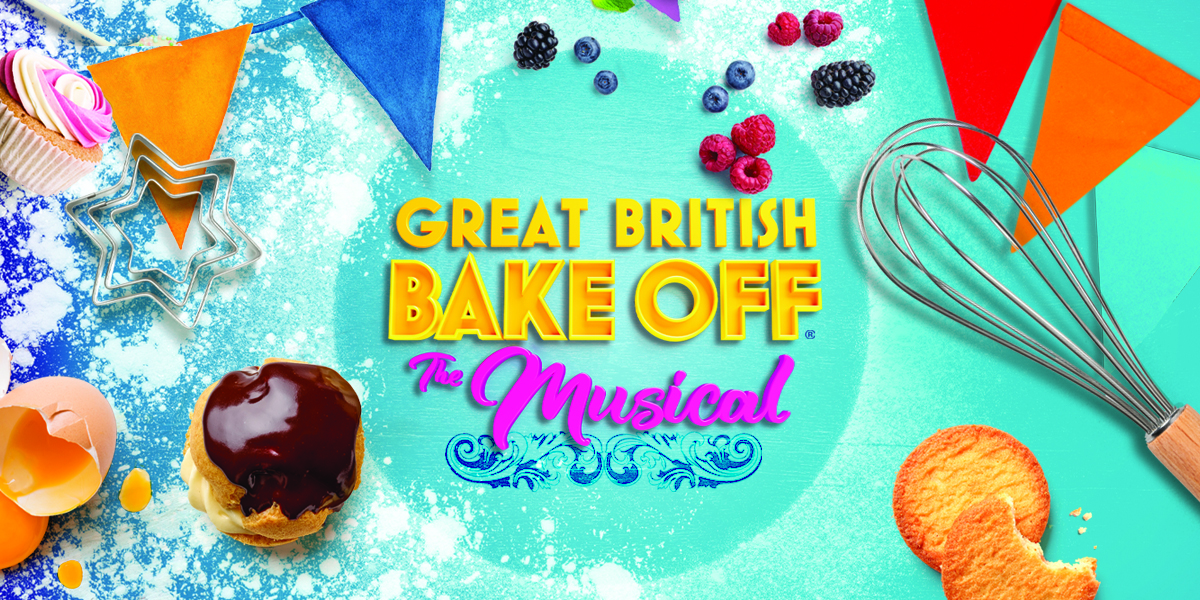 Everyman Theatre, Cheltenham announces their stellar 2022 programme, continuing to establish itself as a leading regional entertainment hub and up-and-coming production house. With prodigious success in recent years with attracting large audiences, the theatre is making its mark hosting some of the biggest shows on the touring circuit as well as big comedy names and its acclaimed panto. With something to suit all tastes and ages – from musical theatre, comedy, dance and drama to youth activities and community outreach programmes – the extensive programme promises theatregoers an unforgettable outing year-round.
Great British Bake Off the Musical will make its official world premiere at the theatre, with the nation's favourite baking show perfectly reimagined into an ultimately hilarious and charming showstopper. Produced by Mark Goucher, Chief Executive of Everyman Theatre, and executive producer Richard McKerrow, co-creator of The Great British Bake Off, you'll be taken on a wholesome, whimsical journey as contestants face trials, tribulations and baking fails along the way.
Musicals include Girl from the North Country which boldly reimagines the legendary songs of Bob Dylan in a heart-breaking story of family and unconditional love, while Chicago sees classical great Russell Watson play Billy Flynn and West End star Djalenga Scott (Annie, West Side Story) as Velma Kelly to bring the Jazz Age glitz and glamour. The Osmonds: A New Musical reveals the personal and professional lives of the superstar brothers for a night of nostalgia and dancing in the aisles, and Fisherman's Friends tells the incredible tale of the Cornish sea shanty sensations.
For those seeking high drama, Fatal Attraction is an intoxicating stage adaptation of the 1987 blockbuster starring Coronation Street's Oliver Farnworth as Dan Gallagher and Susie Amy (Holby City, Hollyoaks) as Beth Gallagher. The Da Vinci Code, the best-selling novel of the 21st century, also takes the stage as Robert Langdon, played by Nigel Harman (EastEnders, Hotel Babylon) and Sophie Neveu, played by Hannah Rose Caton (Last Knights, The Falling), race to uncover a string of clues and discover a shocking truth.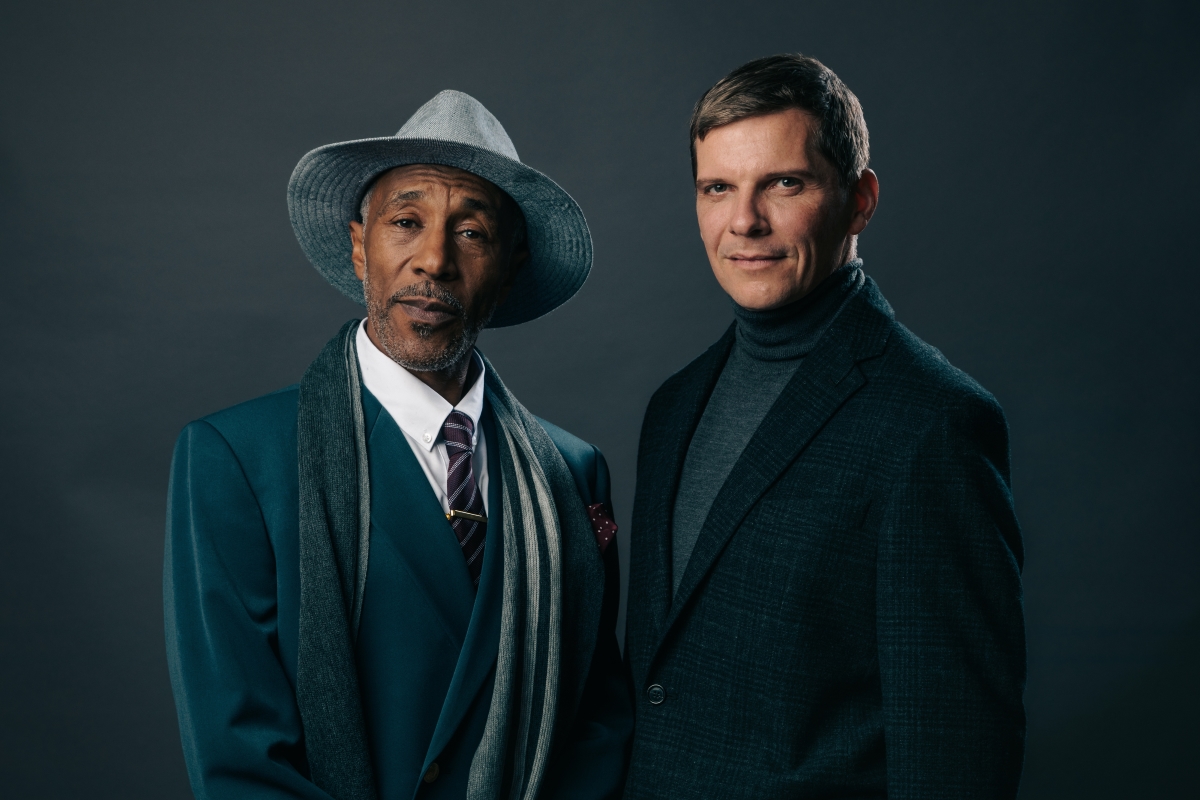 Private Lives, the inaugural show from The Nigel Havers Theatre Company, stars Olivier-award-winning Patricia Hodge (A Day in the Death of Joe Egg, Copenhagen) and Nigel Havers (Finding Alice, Pantoland) in an endearing comedy of manners set in the French Riviera, whilst Private Peaceful follows the moving journey of 18-year-old Tommo who reminisces on cherished memories as he fights from the trenches.
Sure to bring the laughter, Barry Humphries: The Man Behind the Mask takes audiences on a revelatory trip through the colourful life and theatrical career of Australia's best loved entertainer, whilst acclaimed stand-ups such as Reginald D Hunter, Paul Merton, Harry Hill and Milton Jones round out the line-up of top comedic talent.
Mark Goucher, Chief Executive of Everyman Theatre, said: "I am very excited to be able to present a new season of work here at the Everyman Theatre and reflect on what we've been able to achieve in another tumultuous year for all of us. I would like to sincerely thank those who have supported us throughout our various youth theatre activities, community outreach programmes and, of course, the productions we've hosted in our auditoria."
All tickets can be booked direct at - www.everymantheatre.org.uk
For more shows taking place in Cheltenham in 2022, check out our helpful guide - Live performances Cheltenham 2022
---
2022 programme - Everyman Theatre Cheltenham
Private Lives
Tue 1 – Sat 5 February
Evenings: Tue – Sat 7.30pm Matinees: Wed, Thu & Sat 2.00pm, Tickets from £15
Chicago
Mon 28 February – Sat 5 March
Evenings: Mon – Sat 7.30pm Matinees: Thu & Sat 2.00pm, Tickets from £24
The Osmonds: A New Musical
Tue 8– Sat 12 March
Evenings: Tue – Sat 7.30pm Matinees: Wed, Thu & Sat 2.00pm, Tickets from £15
Fatal Attraction
Mon 14 – Sat 19 March
Evenings: Mon – Sat 7.30pm Matinees: Thu & Sat 2.00pm, Tickets from £15
The Da Vinci Code
Tue 22 – Sat 26 March
Evenings: Tue – Sat 7.30pm Matinees: Wed & Sat 2.00pm, Tickets from £15
Cheltenham Comedy Festival
Fri 1 - Fri 8 April, All Tickets £14.00
Barry Humphries: The Man Behind the Mask
Tue 10 - Wed 11 May
Evenings: 7.30pm, Tickets from £34
Private Peaceful
Tue 5 - Sat 9 July
Evenings: Tue – Sat 7.30pm Matinees: Wed, Thu & Sat 2.00pm, Tickets from £25
Great British Bake Off the Musical
Fri 22 July – Sat 6 August
Evenings: Mon – Sat 7.30pm Matinees: Thu & Sat 2.00pm, Tickets from £15
Fisherman's Friends
Tue 20 - Sat 24 Sep
Evenings: Tue – Sat 7.30pm Matinees: Wed, Thu & Sat 2.00pm, Tickets from £22
Girl From the North Country
Tue 25– Sat 29 October
Evenings: Tue – Sat 7.30pm Matinees: Thu & Sat 2.00pm, Tickets from £23
For more shows taking place in Cheltenham in 2022, check out our helpful guide - Live performances Cheltenham 2022
Related
0 Comments