Popular historical tour company, The Cheltenham Promenaders is expanding with new walking tours in Britain's most Regency town.
The success of period drama Bridgerton, the focus on UK tourism and the public's desire to experience something different has encouraged the Promenaders to promote new tours. This includes one by local author Lesley Sainty who wrote Taking the Waters, a historical fiction based in Regency Cheltenham.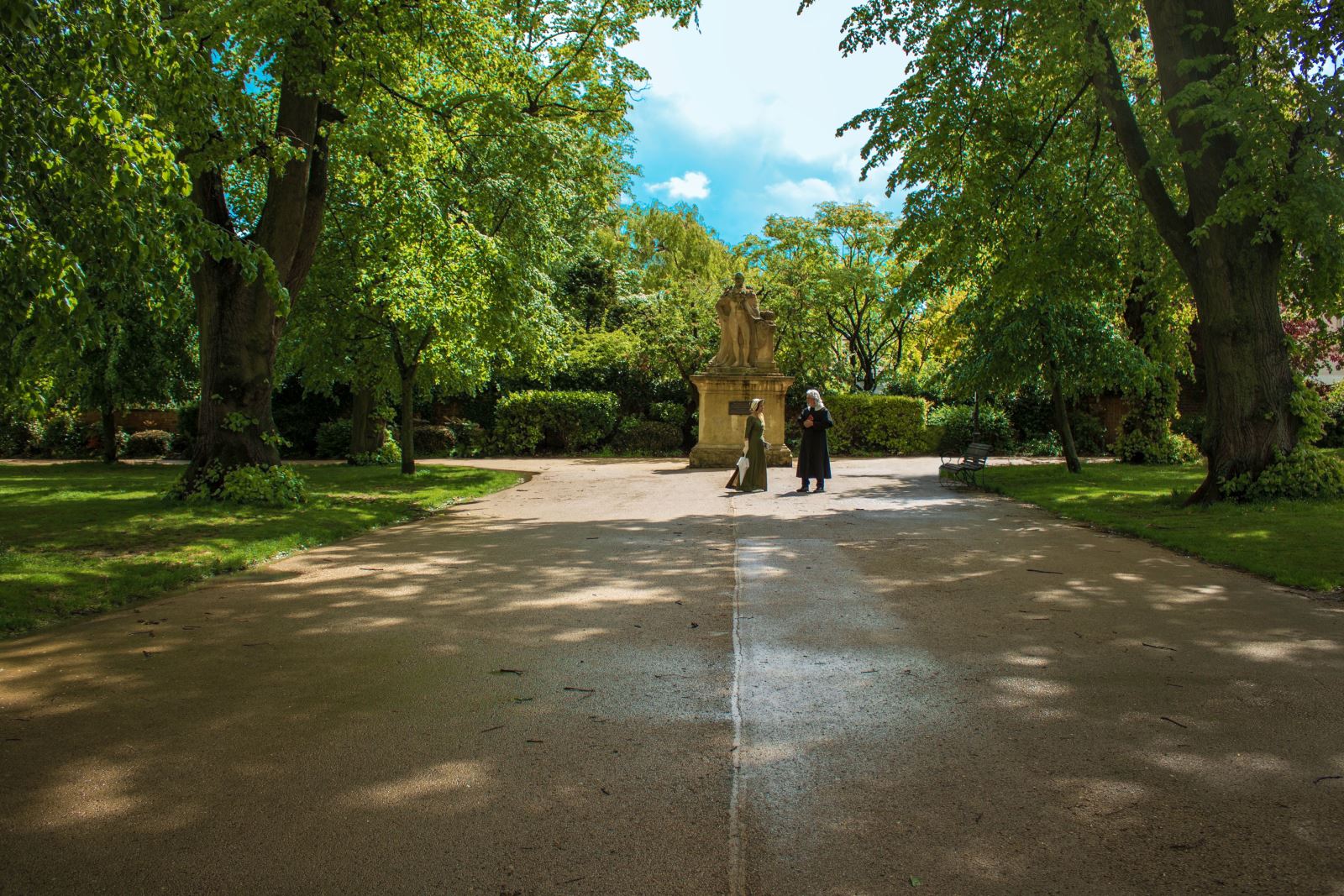 The Cheltenham tour company, run by actor Phil Collins, has been providing walking tour experiences for 3 years. Phil predominantly dresses up as the founding father of Cheltenham's first spa, Henry Skillicorne. On the tours customers can expect to be entertained, along with learning about the rich history of the town's past. They'll hear stories about the many famous people who lived or visited the place, Charles Dickens, Jane Austen, The Duke of Wellington and Gustav Holst to name but a few. They'll also discover the town's many splendid buildings and parks.
Now, the new Taking the Waters tour will take customers back in time to discover the characters, events and places during Regency times. The Taking the Waters novel has already sold over 1000 copies and is available in local bookstores and on Amazon as a paperback, eBook and audiobook.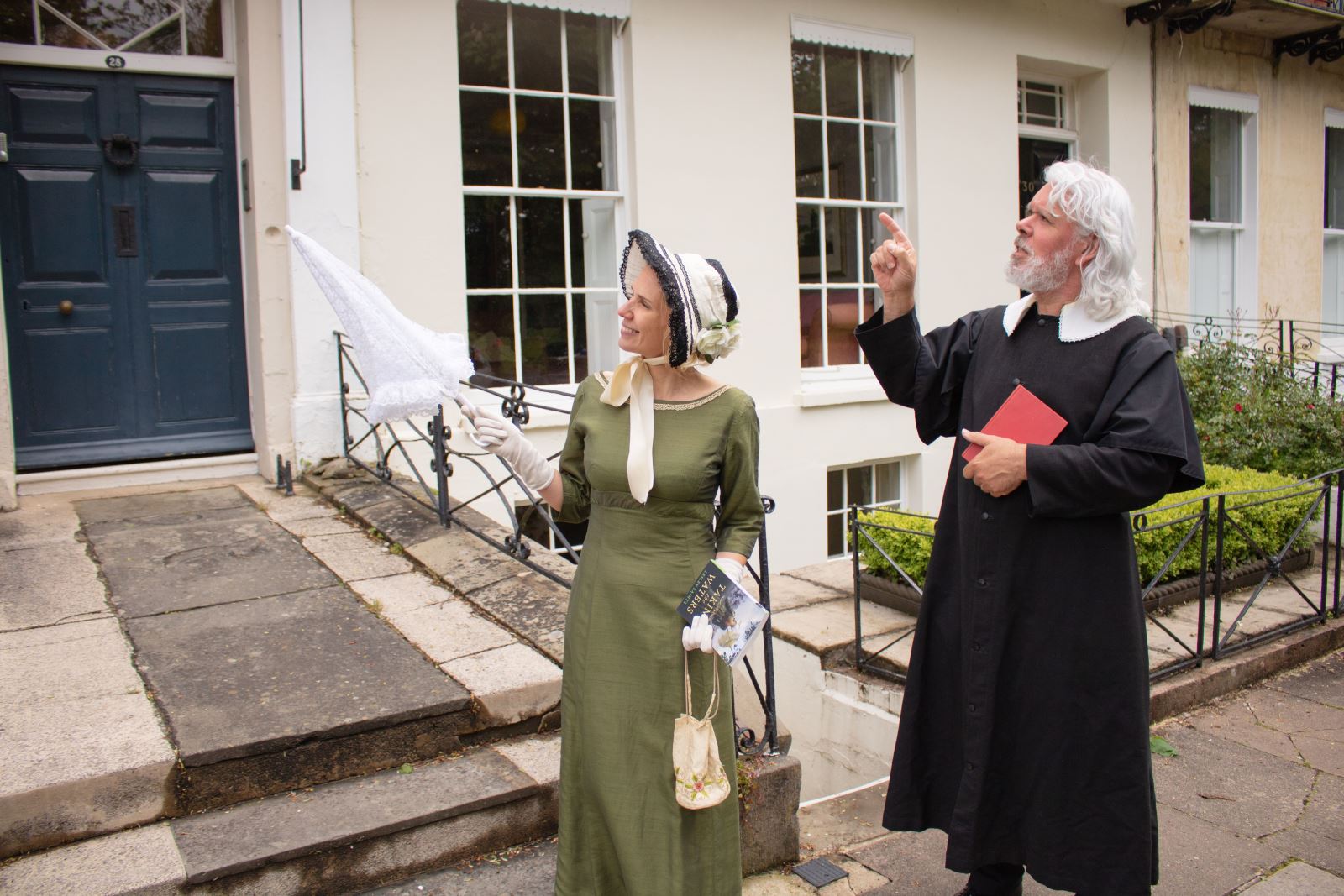 Cheltenham's history is little known about nationally but it claims to be the country's most complete Regency town. Its main development was during the Regency era - formally 1811 to 1820 but also classed as the period from 1795 to 1837 in terms of architecture and culture. At one time, Cheltenham was more popular than nearby Bath for 'pleasure-seekers' coming to take the waters in the many spas throughout the town. A lot of the spa history is now lost, but The Cheltenham Promenader tours take people back in time and bring it back to life.
Company owner, Phil Collins is excited about the launch of new tours and said. 'It's great to have Lesley on board with her tour based on her historic novel. A great addition to the tours and experiences that The Cheltenham Promenaders can provide.'
People can now book a number of tours online including a Curry and Colonels tour, The Regency Tea tour, Theatre Tour and Taking the Waters. See website for more details and dates. The Cheltenham Promenaders are also happy to give private tours of the town.
Book online via website here: www.thecheltenhampromenaders.co.uk/
Related
0 Comments