As part of The Great Taste of Cheltenham we've asked local foodies to share their favourite places in town to eat and drink, (because let's face it local people ALWAYS know the very best places for the tastiest treats in any town!)
This is the second in the series written by Alice Paisley, who was born and bred in Cheltenham and spends a lot of her free time dining in Cheltenham. What a life eh! You can learn more about Alice in the author section below.
Without further ado here are Alice's top recommendations for the top five best romantic restaurants in Cheltenham…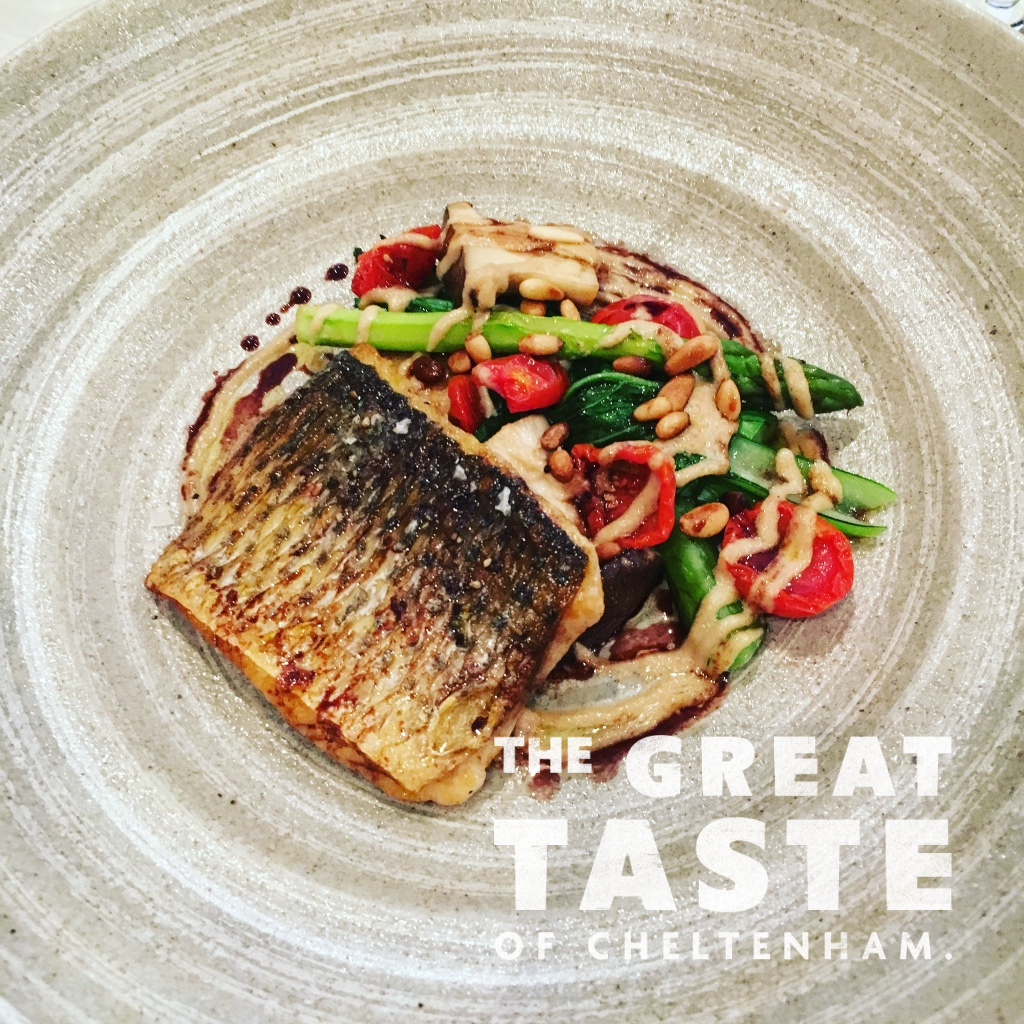 Top 5 restaurants for a romantic meal in Cheltenham
"J'ADORE j'adore l'amour!" Ah, if food be the language of love, than pray preach away! Being a wannabe Parisian at heart, I regular retreat to this utterly wonderful intimate restaurant in the basement that was once Coco Bistro on Cambray Place.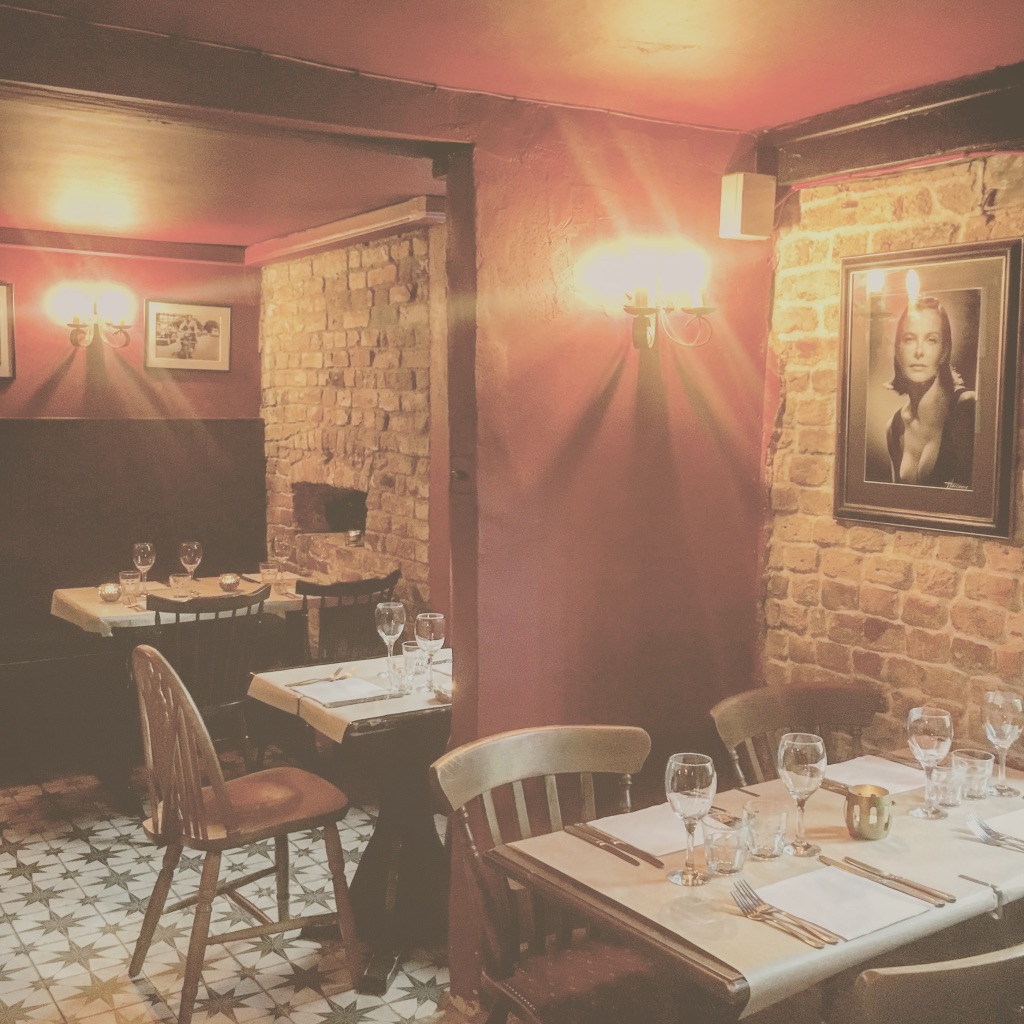 Headed up by the loveliest couple, it's like being transported 'across the channel' to France. Deep reds, rich mahoganies, remnants of red wine bottles with dripping candles & wine crate signs, this truly is a 'Bonjour, mon ami' to very best of French flair. Honest, home cooking - expect cheese soufflé, coq au vin, magnet de canard, potato dauphinoise & 'fish of the day' all served in with true richness and flavour. A truly romantic for a very memorable evening, especially when they have their bi-annual evenings of Jazz & Edith Piaf tribute nights. Spectacular. ENCORE, ENCORE!
A very recent newcomer, housed in the former Spice Lodge, Mahal is the sister restaurant of the Indo-French brasserie, Muse Brasserie. In keeping with its forebear, Mahal offers exquisite Indian cuisine but presented in a very different style. Fine dining and fabulous fine prices (not punchy at all - really good value given its quality).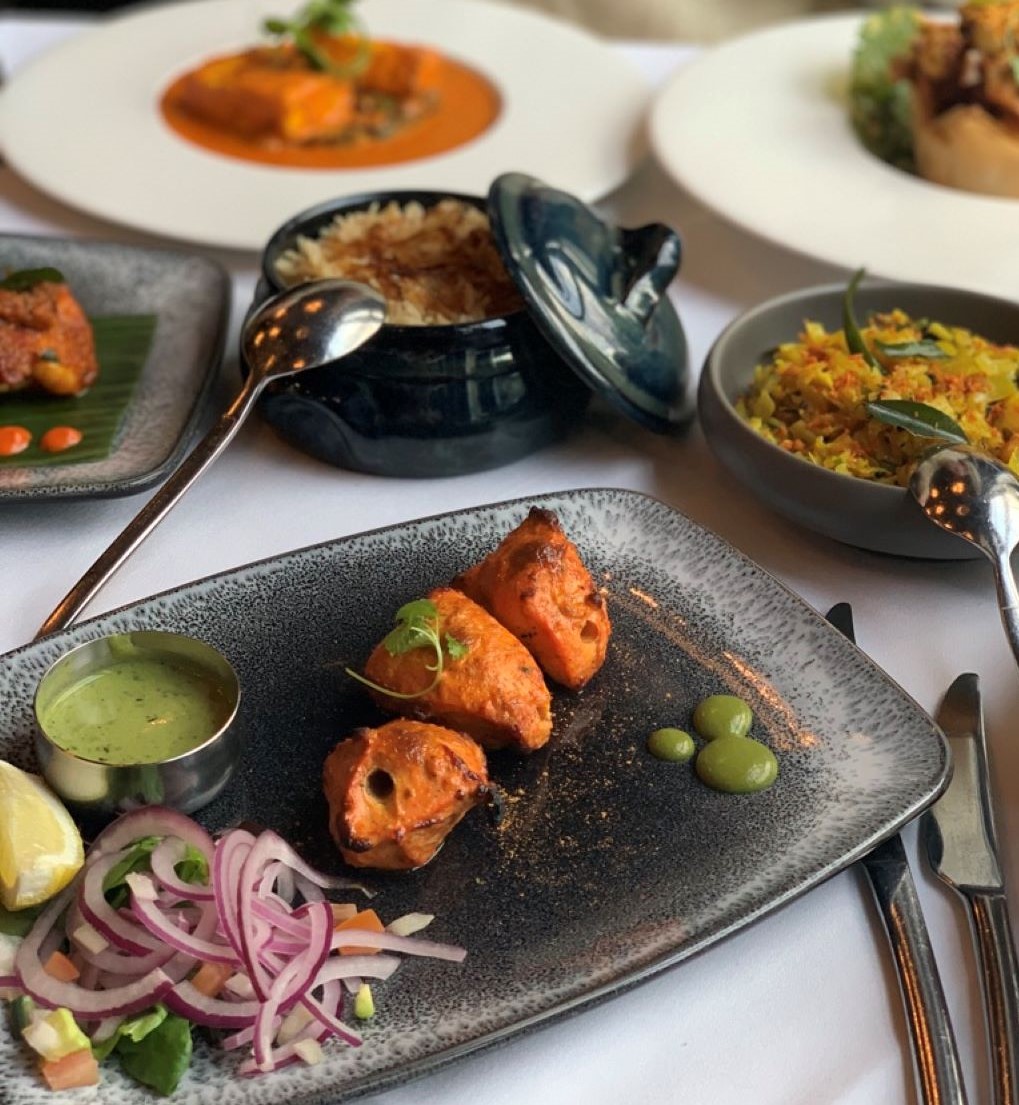 The property feels more like a boutique hotel - on arrival you are ushered into the emerald endowed bar with a genius cocktail expertly shaken in front of you. Then it's time to sashay through into the large but due to clever interior design, intimate restaurant. The dishes are stunningly presented and STUNNINGLY flavoured. I thoroughly, THOROUGHLY enjoyed each & every morsel. As you'd expect, an amuse-bouche here & appetiser there thrown in for good measure. Fantastic service, very discreet & wholly genuine. I hear a wine sommelier is in the pipeline too - not many, if any, Cheltenham restaurants offer this. Another reminder that Mahal is looking to set the bar high…I for one am VERY excited to see the ever-developing ambitions of this newcomer!
Holding the title of Cheltenham's No1 restaurant accordingly to Trip Advisor, expectations are always very high for this fine dining Cheltenham Indian restaurant but I am never let down. It's location is surprising, on the Lower Bath Road - opposite Wetherspoon - but as soon as you walk in the slick, sophisticated elegance of what is about to be presented on your plate is instant. Don your finery (elasticated waistbands advisable!) and get ready for a culinary tour round India. The spices, the flavours & the colours are utterly breath taking & attack all senses. The staff are also incredibly passionate and knowledgeable (a credit to the young owner, Jay who is often front of house meeting & chatting away to his loyal fans, shotgun I'm No1!)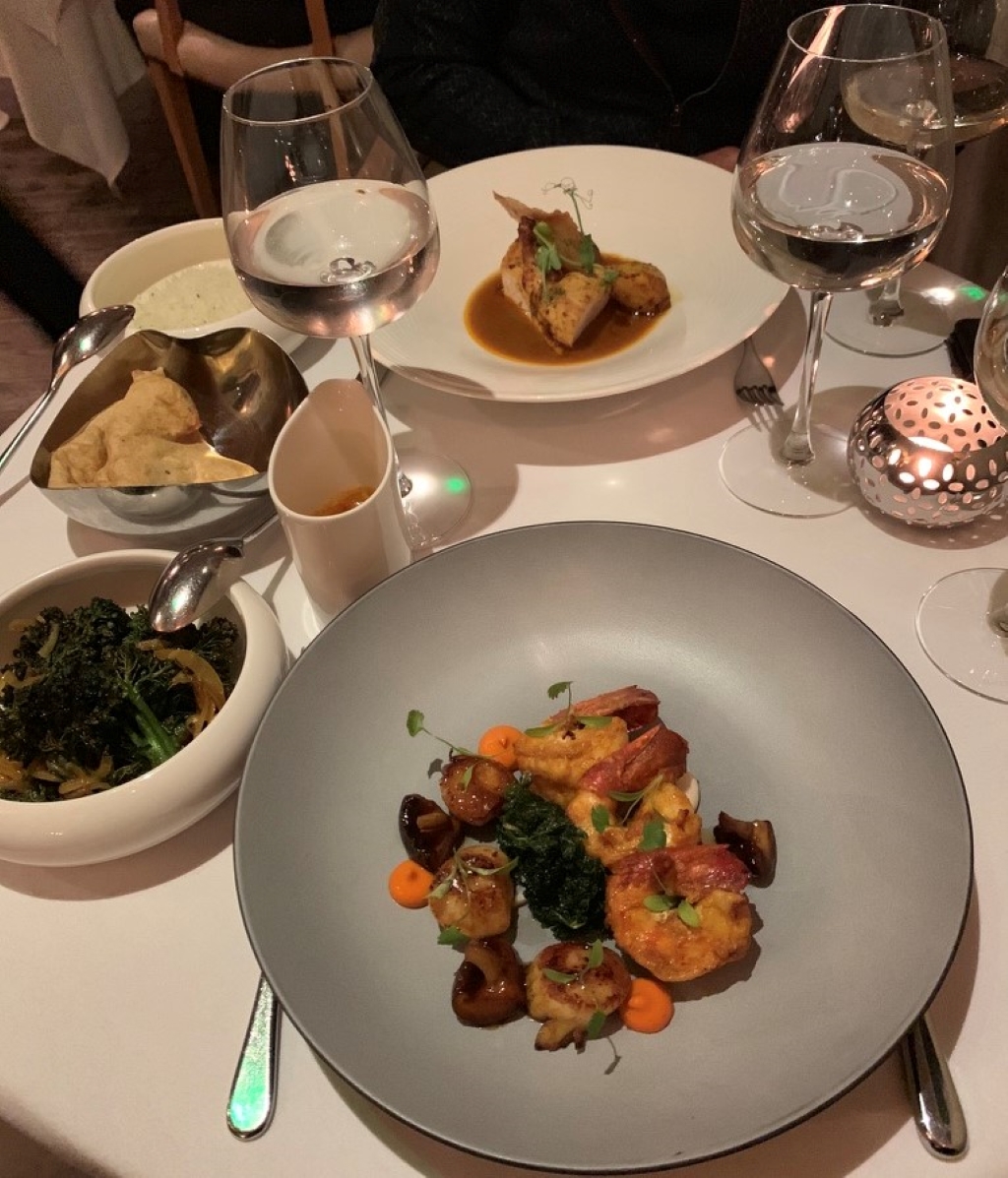 A la carte menu is also available if the seven course 'Tour of Prithvi' sounds a little too much (dishes are small so don't be shy in holding back!) – A really fabulous evening guaranteed. Book early though, especially for a Friday or Saturday night when there is a waitlist is usually in place.
If you're looking for a 'splash out' treat for the loved one, look no further than the long-serving & well-loved family owned & run Michelin star restaurant in the Suffolk's, Le Champignon Sauvage. The 'Wild Mushroom' as it translates is certainly wild yet incredibly WONDERFUL in David's, the chef, combinations & concoctions of flavours & presentation. Do not hold back in trying something you'd NEVER dream or imagine you'd eat; Pig Trotters, Squid Ink, Bone Marrow…it is a magical experience here. And definitely save room for pudding, post your cheese course (to be taken pre-pudding obviously, it is French after all!) guided expertly by Helen, wife of David, whom is the brains behind the cheese & wine lists.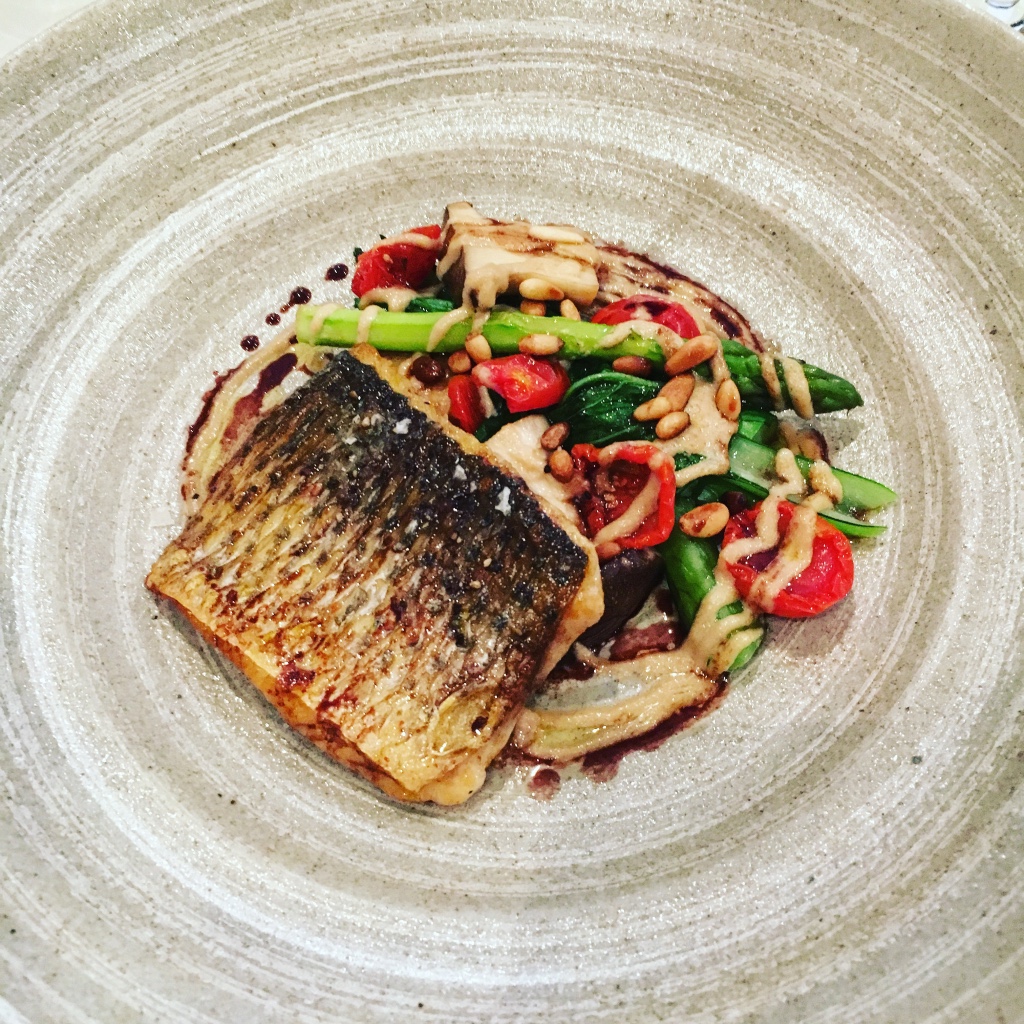 David's award winning puddings all include his signatory 'addition' - popping candy! Guaranteed to round the evening off with quite a pop. Le Champignon Sauvage is intimate, elegant and utterly romantic. Endorsed by the greats and goods of the culinary world, not least Gordon Ramsay. Well, "we'd better get down there" I hear you cry!
Another goodie in the sublime Suffolk's which is a hard hitter when it comes to top eateries in Cheltenham so you have to be rather loud to standout here and Suffolk Rock does just that! Not in the atmosphere, no no that's very calm and serene but in the difference in their offering. As the name suggests…Rock! No no, I'm not talking of the type you bring back as souvenirs from the coast but volcanic rock. Again, no not the type your kids might bring back post a school trip to Natural History Museum but in the hot rock that you cook your meat to your own liking at your own table! "Cook your own food' I hear you gasp!? But trust me; it's SUCH a great experience.
With marble like Chateaubriand on the menu (for 2 to share) this is a great spot to take the loved one…and if you're not satisfied, then I'm afraid to say you only have yourself to blame…too much time spent staring into the eyes of your loved one, taking your eye of the game! Speaking of which, their meat is very much in line with the season so during autumn expect grouse, pheasant and game galore to appear on the menu. Innovative vegan & vegetarian dishes also available in this family run fun spot. The Sunday roasts are incredible too.
---
About the author – Alice went to Berkhampstead School in Pittville, Cheltenham until the age of 11, then to Malvern Girls College. After a brief spell in Scotland for a 4 year Master's Degree at Edinburgh University, and a 'delay the inevitable getting a job', she drove from London to Mongolia on the Mongol Rally followed by a 'better be a grown up' stint back up in Scotland working in Politics in Perthshire. At 25 she decided to head 'back down south' and 10 years later she is still living in Cheltenham! She purchased a 'wee little pad in Tivoli' Cheltenham four years ago and says she has not looked back since.
You can find Alice at @alice_paisley7 on Instagram. Alice runs luxury travel and concierge company, Alician Travel.
Click here for a comprehensive list of...
Related
0 Comments