Shopping time can be hard to come by, especially with fewer hours in the office and more home working right now. That's why John Lewis & Partners Cheltenham have created a new service here in Cheltenham with their famously knowledgeable and helpful Partners on hand to help you find what you need and limit your time spent in store. Plus, the service is totally free with no minimum spend.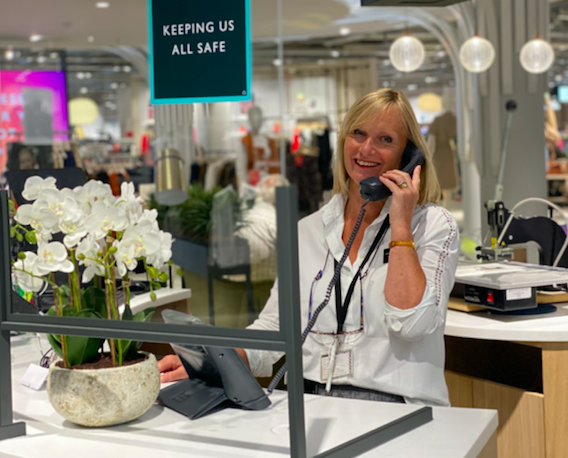 Maybe there's a purchase for yourself that you need a little more advice on - perhaps something to redefine your home workspace, or a new mattress to help improve your sleep. Or you might jump at the opportunity to get ahead with your Christmas gifting this year. Personal Shoppers will listen to your needs and handpick products for your consideration from across the shop.
They can curate items for you to view in your own Personal Shopping suite at your convenience, avoiding the need to visit several different departments and maximising your time in store. What's more, everything can be delivered to your doorstep.
Local shopper Wendy tried out the service in order to 'blitz the list' for her Christmas shopping and said:
"I am absolutely thrilled with my purchases and would recommend Handpicked in Cheltenham to anyone. Partners Veronica and Jayne had really gone out of their way to think creatively about what Christmas gifts would work for each of my family members and gave me some wonderful options.
"It was a real treat to have my own luxurious room to see everything in, and everyone kept me very safe wearing PPE and maintaining social distancing throughout the appointment. Unlike an online purchase, I could still see and feel the items before buying them, however I had the luxury of reducing the time spent walking around the store myself."
Whatever your requirements, John Lewis & Partners Cheltenham are here to make life easier, letting you get back to the important stuff.
Contact John Lewis & Partners Cheltenham for an initial conversation and to book an appointment.
Email - experiencedesk.cheltenham@johnlewis.co.uk
Telephone number - 01242 544 042
Related
0 Comments