Tickets are now available for Cheltenham International Film Festival, which celebrates its fifth anniversary this year and is taking place September 15th - 24th.
Visit Cheltenham International Film Festival website for details of the full programme.
Cineworld, Cheltenham will host this year's festival with additional screenings and events to take place as The Roses Theatre (Tewkesbury), Deya Brewery, Parabola Arts Centre and Cheltenham Cricket Ground.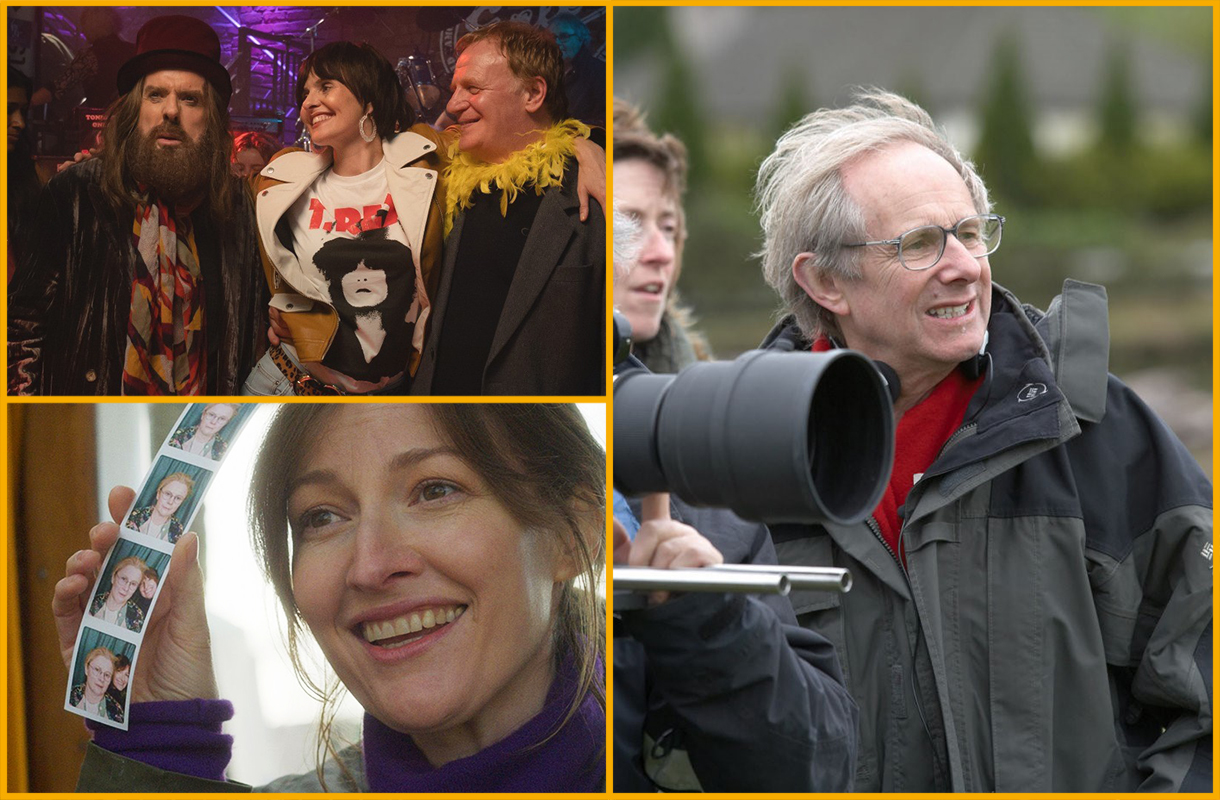 Image of Timothy Spall, Kelly Macdonald and Ken Loach.
Sir Stephen Frears – A Director's Tribute (Parabola Arts Centre)
Inaugural recipient of the CIFF Director Tribute is Sir Stephen Frears, who is welcome to the film festival on 23 September. The Tribute includes a retrospective of Stephen's work, an in conversation with broadcaster/journalist, Matthew Sweet, followed by an award ceremony to recognise the director's contribution to the legacy of great cinema with films like My Beautiful Launderette, Dangerous Liaisons, Dirty Pretty Things, Philomena, The Queen and many more.
Ken Loach – UK premiere of his final film (Cineworld)
Ken Loach joins the festival on 18 September for the UK premiere of his latest and possibly farewell film, The Old Oak. Ken's social ideals have long featured in his films from Cathy Come Home (1966) and Poor Cow (1967) to The Old Oak. Two of his films The Wind That Shakes The Barley and I, Daniel Blake both received the Palme d'Or at Cannes Film Festival. One of nine directors to win the award twice.
Boiling Point – premiere of the new BBC television drama (Parabola Arts Centre)
CIFF launches a new television strand in 2023. First up is the premiere the new BBC Television Drama Series, Boiling Point, in the company of its creators, Bart Ruspoli and Hester Ruoff, who will be joined on stage by Ray Panthaki and members of the cast on 22 September. They will tell the tale of Boiling Point's journey from film short, to feature film, to BBC Television series coming this Autumn, followed by a screening of the first episode and an audience Q&A with cast, writer and producers.
Opening and Closing Night Film (Cineworld)
The opening night film on 15 September is Typist Artist Pirate King, from BAFTA-nominatd director, Carol Morley, and producer, Cairo Cannon, both of whom are coming to Cheltenham with one of the film's stars Monica Dolan also lined up.
The Miracle Club with an all-star cast of Dame Maggie Smith, Laura Linney, Kathy Bates and Stephen Rea closes the film festival on 24 September, with director, Thaddeus O'Sullivan as their guest, plus others to be confirmed.
Meet the filmmakers and other guests (Cineworld)
Popular actor, Timothy Spall, comes to Cheltenham on 16 September for the screening of his latest film, Bolan's Shoes. Fans of Timothy and lovers of Marc Bolan and T. Rex music will love this film.
The festival welcomes on 21 September, Marescotti Ruspoli with his premiere film, Amusia, short-listed for BEST FILM. Joining Marescotti for an audience Q&A are cast members legendary French actress, Fanny Ardant and Carlotta Gamba.
Director Matt Winn and producer, Sarah Sulick come to Cheltenham for the UK premiere of The Trouble With Jessica starring Rufus Sewell, Indira Varma, Olivia Williams.
Also joining them live in Cheltenham for a meet the filmmaker is director, Babak Jalali, with his film Fremont, nominated at Sundance Film Festival and Karlovy Vary for Best Film and winner of Audience Award at prestigious SXSW festival in Austin.
Under The Stars
The film festival moves some of its programme to under the stars. Cheltenham Cricket Club, with bar and street food on hand, hosts the festival's screening of Mama Mia! in an all singing (and dancing) event co-produced with Alfresco Films on 21 September.
Deya Brewery
On 20 September, Deya Brewery, Gloucester Road, Cheltenham, is the venue for Guy Richie's classic gangster film, Lock, Stock and Two Smoking Barrels to mark 25 years since its premiere.
Roses Theatre Tewskbury
The film festival spread its wings to the Roses Theatre with a 60th anniversary screening of Lord of The Flies on 18th September with cast members (boys in the film now a bit older). The Roses also screens Spanish film classics Tristana (Luis Buñuel) with Catherine Deneuve and Pedro Almodovar's Women On The Verge Of A Nervous Breakdown, as part the festival's Spanish film season which includes On The Fringe, starring Penelope Cruz, at Cineworld Cheltenham.
To book your tickets, visit Cheltenham International Film Festival website.
---
For more unmissable events, read our ultimate annual Cheltenham festivals guide.
Related
0 Comments