The Times and The Sunday Times Cheltenham Literature Festival have revealed the Guest Curators who will bring their unique perspectives to help shape its return, with a live and in-person 10 day festival this autumn (Friday 7 to Sunday 16 October 2022).
For its 73rd edition, the world's first literature festival will present more than 500 events and close to 1,000 participants, showcasing the best new voices in fiction and poetry alongside literary greats and high-profile speakers and thinkers from around the world.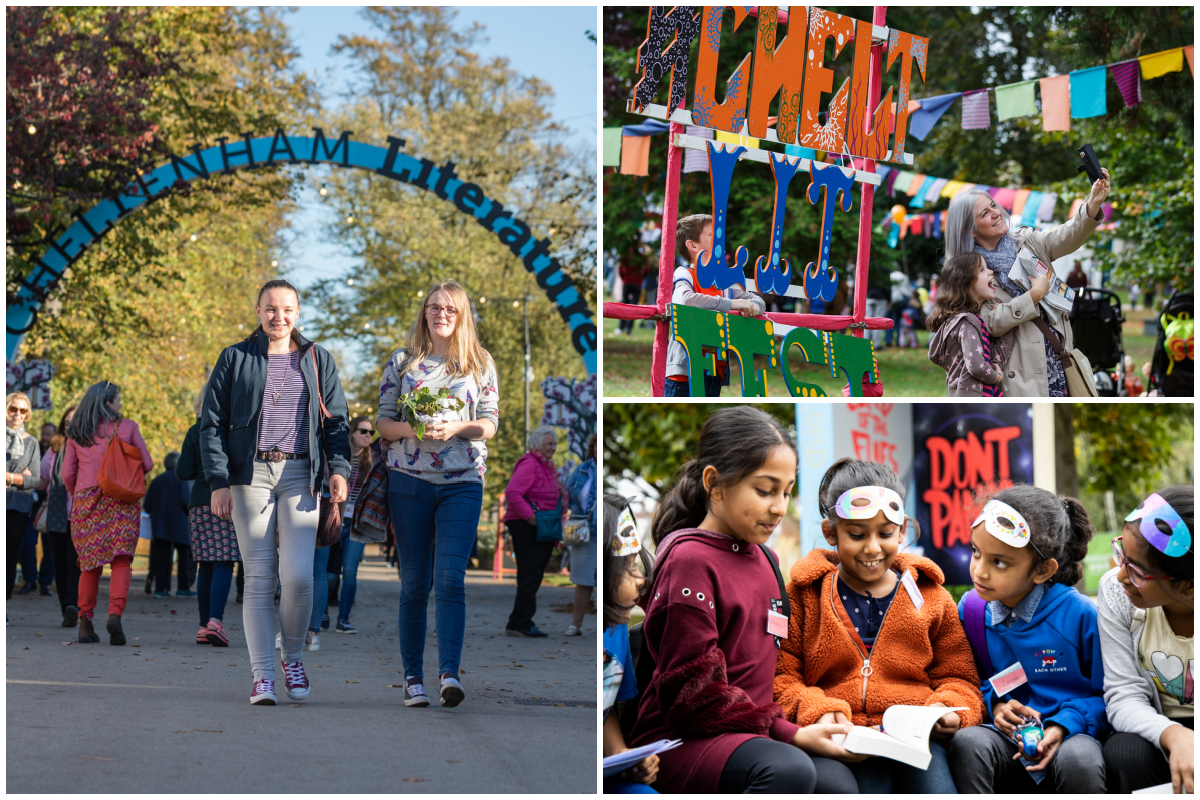 In the second year of its 'Read The World' theme, the Festival is delighted be part of the British Council's UK/Ukraine Season of Culture and will welcome writers from Ukraine in a programme co-curated with The International Book Arsenal Festival, Kyiv with a series of events marking the importance of culture in dark times.
Meet the Guest Curators of the 73rd Cheltenham Literature Festival
Organisers Oksana Schur and Yuliia Kozlovets said: "In 2022 when we have cancelled the International Book Arsenal Festival in Kyiv because of Russia's war in Ukraine, it's extremely important and a matter of honour for us to have our special Ukrainian program in Cheltenham. To give voice to Ukrainian authors, public intellectuals, artists, to speak loudly from the platform of one of the best literary festivals in the world about our literature and about who we are, where we are and how we struggle for our common human values."
Guest curators (top left) Ann Morgan, (top right) Clarisse Loughey, (bottom left) Katy Hessel, (bottom right) Inua Ellams.
Bestselling author Celeste Ng will discuss her brand new novel, Our Missing Hearts, and develop events exploring themes of identity, the dystopia genre and how the personal and political entwine in literature. She said: "It's truly an honour to serve as a Guest Curator at Cheltenham. At a time when our world feels increasingly fractured and discordant, gatherings like this are a much-needed haven, providing space for learning, exchanging ideas, and deeper connection. I'm thrilled to be returning to such a wonderful festival and excited to bring new voices to the thoughtful conversations that happen here."
One of the UK's most dynamic cultural impresarios, poet, playwright and performer Inua Ellams will curate a range of sessions across literature, theatre and film and their rich intersections. He said: "'Cheltenham Literature Festival is by far one of the dopest atmospheres in which to discuss, digest and deepen our appreciation of all in the literary arts, and it is a special pleasure of mine to be sharing work, and curating some events this year."
Film critic and podcaster Clarisse Loughrey will curate the Festival's very first film strand to be shown at Cheltenham's Everyman Theatre. She said: "We have a tendency, as cultural critics, to draw very harsh lines between the arts. Literature, music, cinema – they're treated as entirely different kingdoms, different planets even. But no matter the discipline, we've all part of the same collective struggle to express the inexpressible. And as a professional critic and amateur bibliophile, I'm thrilled by the opportunity to break a few of those barriers down and explore the rich relationship between writing and filmmaking at Cheltenham Literature Festival."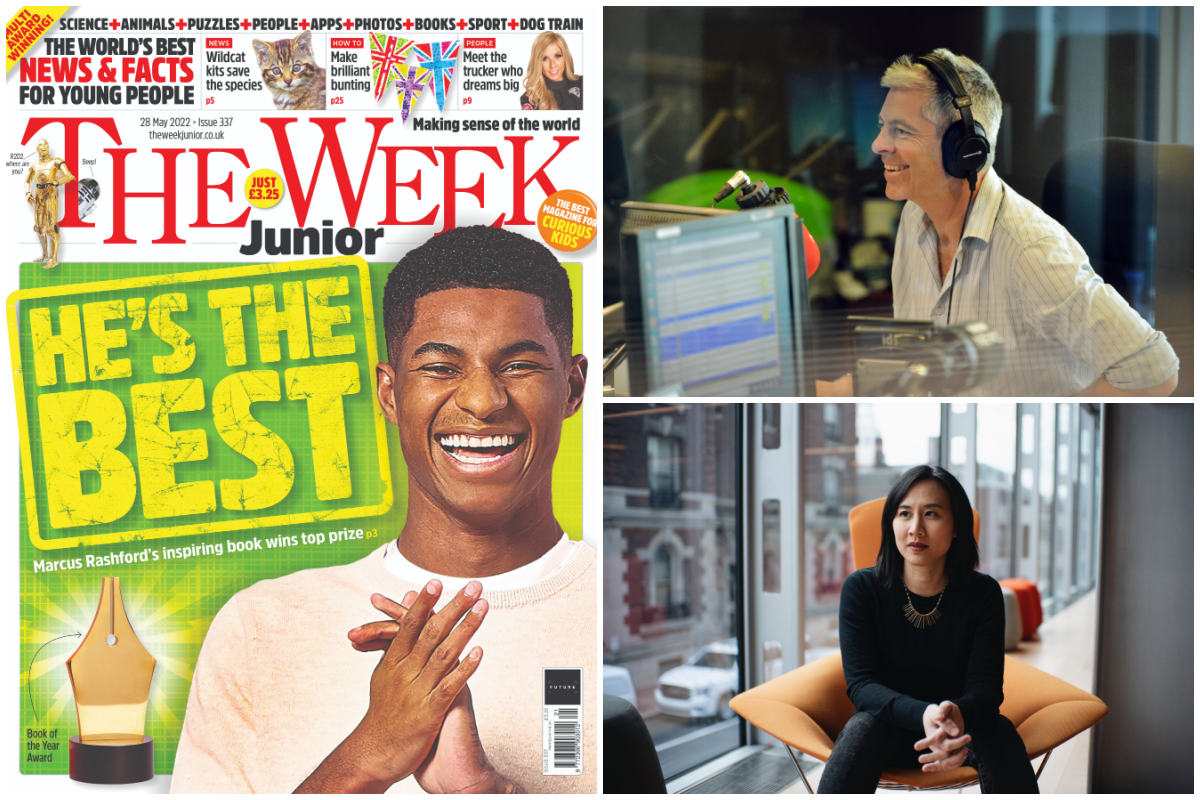 Gust curators (left) The Week Junior, (top right) Justin Webb and (bottom right) Celeste Ng.
Art historian, broadcaster and champion of women artists Katy Hessel said: "I am looking forward to returning to Cheltenham this year to coincide with the launch of my new book, The Story of Art without Men. In line with my book's theme, I will be hosting talks on some of the greatest female titans in history – from mythological and biblical heroines to the women artists who triumphed in the Baroque, and a discussion on how fiction authors are incorporating art. I will also be in conversation with one of my favourite authors on my debut book!"
Journalist and author Justin Webb goes in search of America's blue-collar heartland and asks what we can learn from 1970s Britain as well as discussing his candid and moving memoir about growing up in a dysfunctional family. He said: "I am delighted to be working with the Festival team as a Guest Curator this year. I will be exploring the themes in my memoir, The Gift of a Radio and looking back at the Seventies – one of the strangest decades in our recent history. Throughout my broadcasting career I have had a long fascination with America where I spent many happy years as the BBC's North America Editor. As the US midterm elections approach, I want to explore some of the social forces at work in this increasingly divided nation."
The multi-award-winning team at The Week Junior return for their second year as Family Guest Curators. Anna Bassi, Editorial Director at The Week Junior said: "Our family events at this year's Cheltenham Literature Festival will answer some of our audience's burning questions, help them identify fake news and share some of the skills that are used to create the magazine each week. Children will also have a chance to meet members of the editorial team and hear from some amazing young authors whose words have the power create positive change."
And Ann Morgan returns as Literary Explorer in Residence, saying: "I'm really excited to be returning to Cheltenham for some more literary exploring this year. The universal appeal of storytelling is one of the most powerful tools we have to bring people together and celebrate our common humanity. What better place to revel in it than at the world's oldest literature festival? I can't wait."
The Guest Curators will lend their voices, insight and expertise to the programming team led by Nicola Tuxworth, who said 'Our Guest Curators are a unique and treasured part of the festival team each year – bringing fascinating insights and challenging and inspiring energy to the programme. In 2022 we are delighted to be working with this diverse and talented group who fizz with ideas and give so generously of their time.'
Important details Cheltenham Literature Festival 2022
Dates - Friday 7 – Sunday 16 October
Website - www.cheltenhamfestivals.com/literature
Find on social media using - #CheltLitFest & @cheltfestivals
---
For more unmissable festivals check out our helpful guide - Cheltenham Festivals.
To plan your stay in Cheltenham for the Literature Festival visit - Cheltenham Hotels, Weekend in Cheltenham, Escape the Everyday in Cheltenham & Gloucester, Cheltenham Summer Guide.
Related
0 Comments