A colourful display of umbrellas will be suspended above Cheltenham's High Street on the Strand to help raise awareness of neurodiversity.
Cheltenham BID is working with the ADHD Foundation Neurodiversity Charity to bring this iconic installation to Cheltenham for the first time.
This multi-coloured art installation aims to spark conversations about neurodiverse conditions and help businesses and the public to better understand neurodiversity.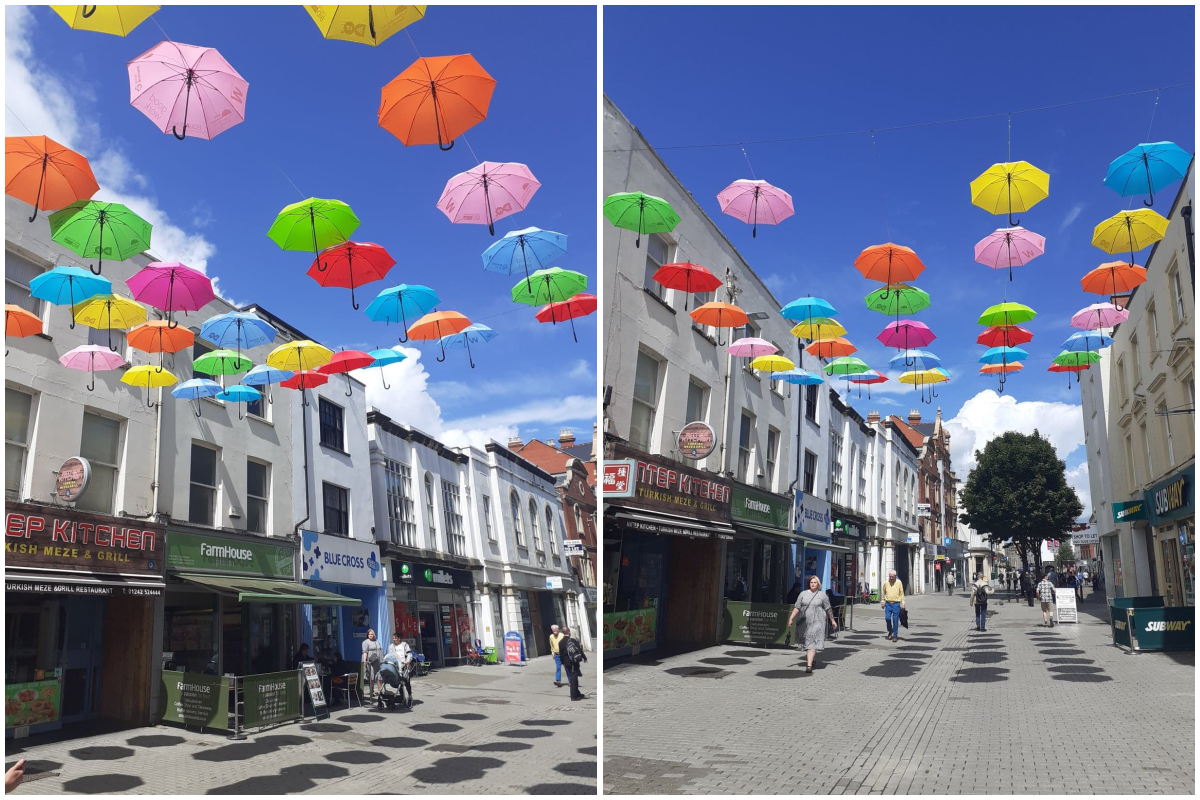 Images show part of the umbrella installation, more umbrellas to go up in the next couple of days. Images by Cheltenham BID.
Officially launching in July, the installation will be in place throughout the summer in Cheltenham. It is part of the ADHD Foundation's annual campaign in raising awareness of the one in five people who are neurodivergent. Neurodiversity is the umbrella term for neurological conditions including dyslexia, dyspraxia, dyscalculia, Tourette syndrome, ADHD and autism.
Heath Gunter, Cheltenham BID Chief Executive, said: "We are honoured to be one of the destinations hosting the Umbrella Project.
Apart from the visual aspect, which will brighten up this part of the town centre and bring it to attention of the public, this colourful display creates an opportunity to educate and engage the local community and our businesses.
It is important for businesses to understand how their workplace could be somewhere that neurodiverse people will enjoy working, somewhere for entrepreneurs to flourish and for them to understand the importance of the use of space, colour and sound to help customers with a neurodevelopmental condition to feel comfortable spending time."
As part of the project, the BID will be working with the Barnwood Trust and the ADHD Foundation to deliver free awareness training for BID businesses.
The official launch coincides with the Cheltenham Music Festival. As part of the ...Around Town free music weekend programme, samba band Bloco B will be leading the celebrations as they start a tour of Cheltenham town centre from under the umbrellas at 11am on 9th July.
---
For more unmissable events in Cheltenham check out - Festivals in Cheltenham, Cheltenham Summer Guide, Live Shows Cheltenham, Escape the Everyday in Cheltenham & Gloucester.
Related
2 Comments