From Decathlon to Sweaty Betty, Taco Bell to Brewdog, we've shared the new businesses that have opened, or are due to open very soon, in Cheltenham.
If you've been into Cheltenham town centre recently you'll have spotted lots of new shops, restaurants and bars on the High Street, Promenade and Montpellier, with many more exciting additions due to open over the next couple of months.
Below we've shared some of the highlights, starting with Sweaty Betty which opened its doors on the Promenade today!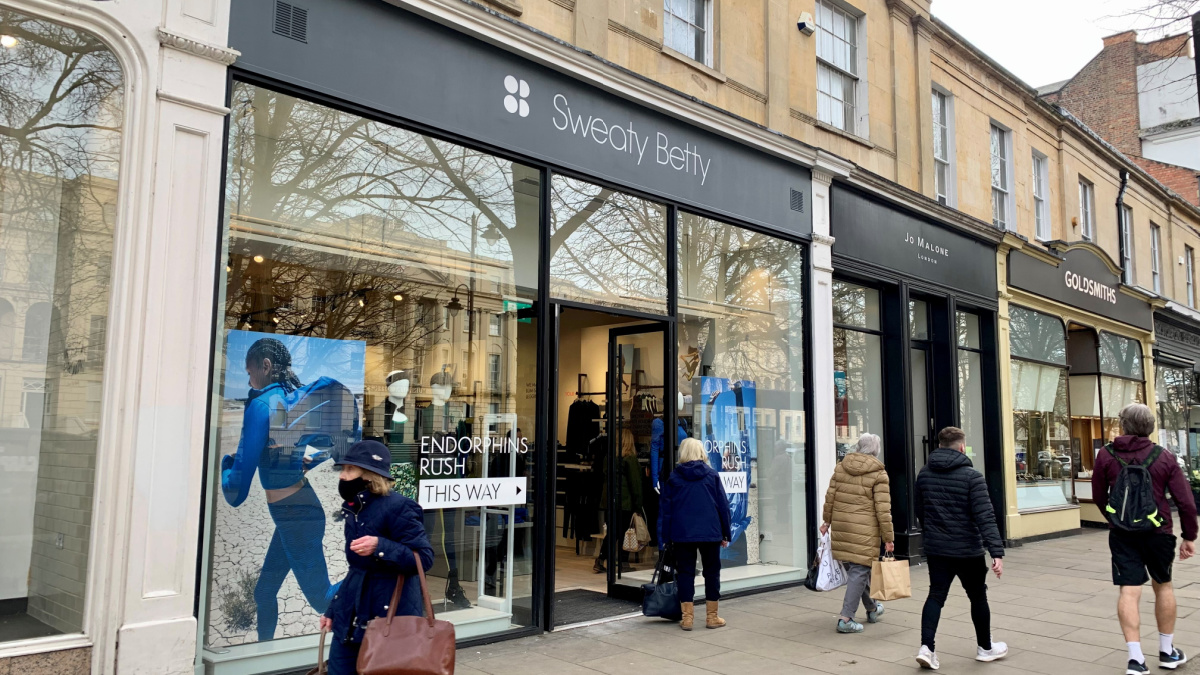 74 Promenade, Cheltenham, GL50 1NB
The long-awaited store opened to a queue of excited fans this morning, all eager to check out the famous ladies fitness wear. (True fact - Every 60 seconds a woman buys a pair of the miracle Power Leggings, made with a technical fabric known to knock time off your PB!)
The aim of the brand is to 'inspire women to find empowerment through fitness and beyond'.
The Cheltenham store is Sweaty Betty's third opening in the south west, with popular stores located in nearby Bristol and Bath.
Watch our video tour of Sweaty Betty Cheltenham here.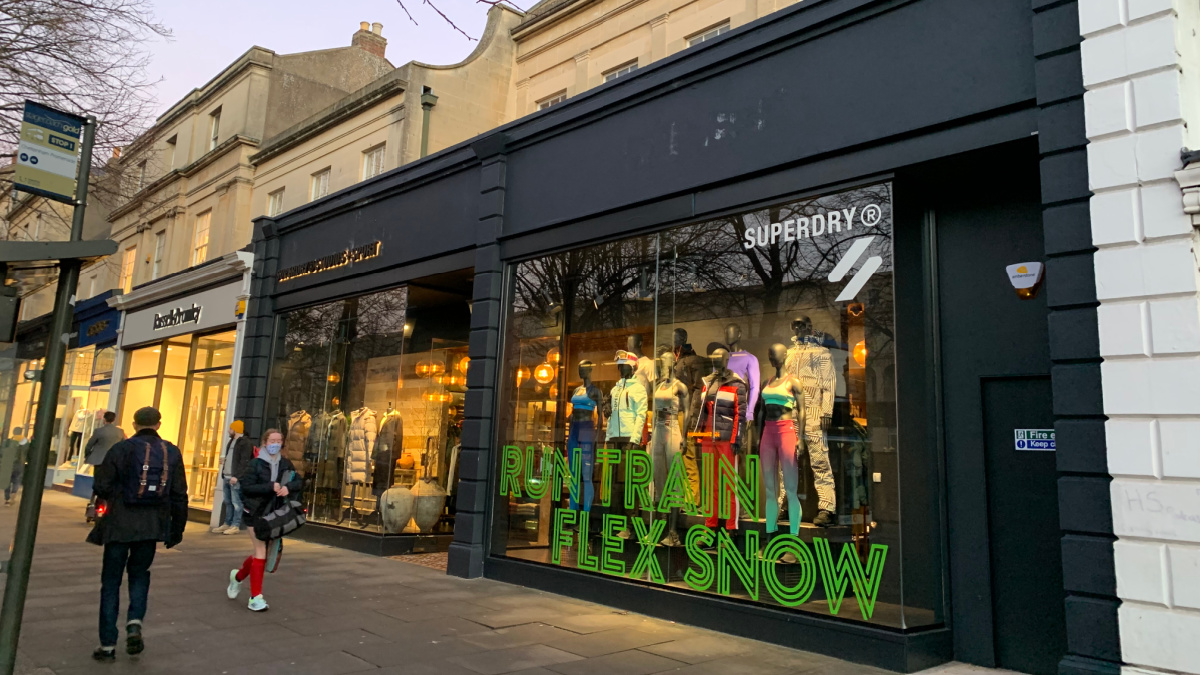 Superdry Studios + Sport Boutique, Cheltenham
102 – 104 Promenade, Cheltenham
Just a few doors up the Promenade from Sweaty Betty is the new Superdry boutique store, which opened after a star studded press event on the 1st December. The store is the second Superdry store in Cheltenham, and is already proving to be very popular. The store showcases two of Superdry's new collections; Superdry Studios + Performance Sport, featuring both men's and women's collections.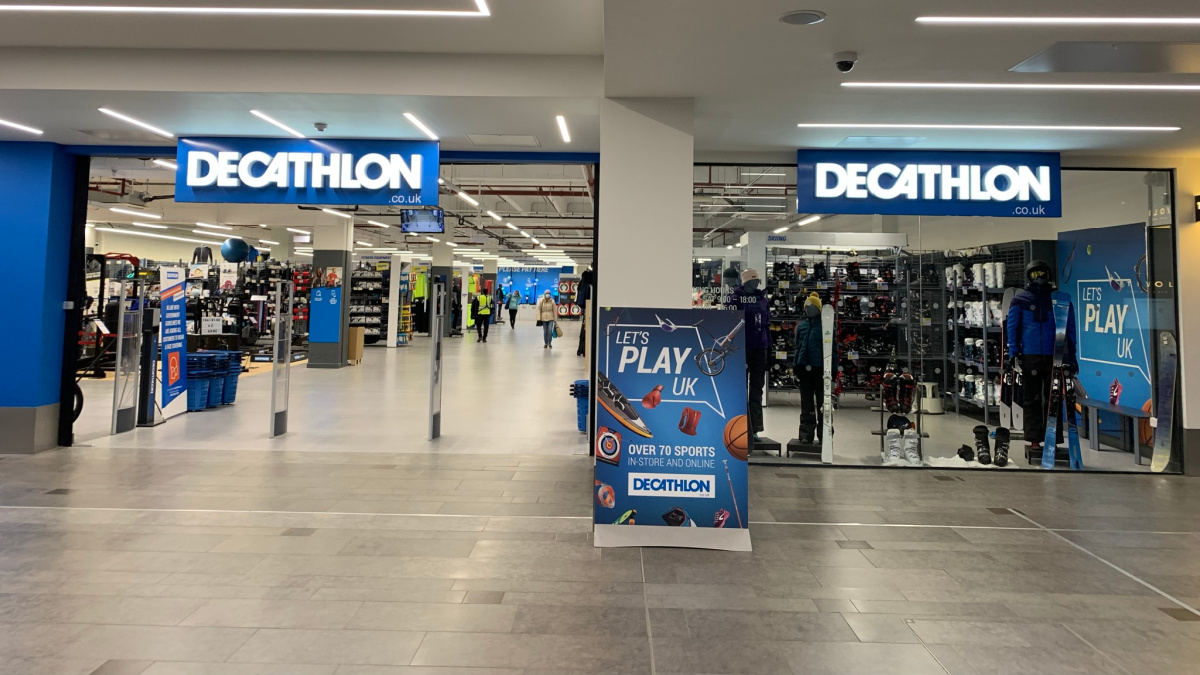 30 Regents Arcade, Cheltenham, GL50 1JZ
Cheltenham shoppers are now truly spoilt for choice when it comes to buying sportswear in town, with both Decathlon and JD Sports opening their doors recently.
Decathlon, the world's largest sports retailer, opened its doors in the Regent Arcade, at the end of November. If you were in to town over the festive period you really couldn't miss the huge store which covers the whole south end of the arcade, formerly home to BHS.
Decathlon is a family-owned company, founded in 1976, and inspired by the belief that the best sports products should be accessible to everyone.

Regent Arcade, High Street, Cheltenham GL50 4BP
JD Sports Cheltenham, the UK's leading trainer and sports fashion retailer, opened just in time for sportswear fans to enjoy their Christmas shopping browsing through the well-stocked shelves.
Located in the large unit at the entrance to Regent Arcade that used to be Topshop. The stylish store offers a full range of brands including many limited edition and exclusive designs from Adidas Originals and Nike.
---
Of course, not all of the new businesses opening in Cheltenham recently have been sportswear stores! We've also had several new bars and restaurants opening, with many more to come over the next few weeks, and some exciting new boutique stores and galleries too, including…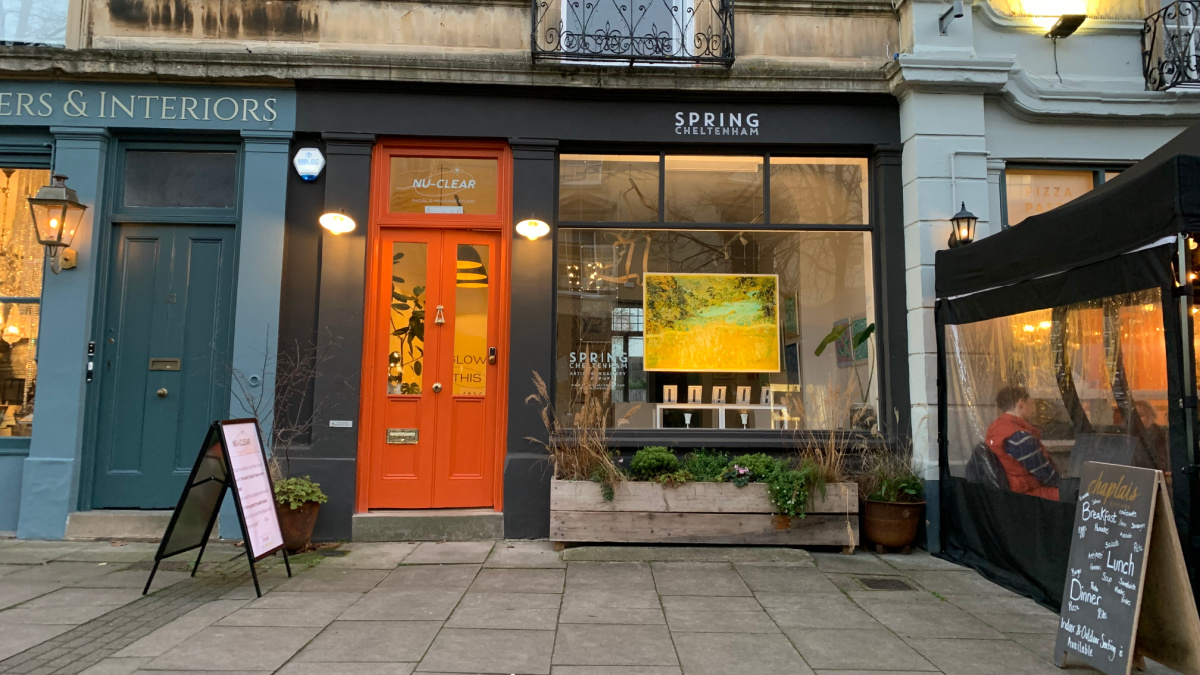 14 Rotunda Terrace, Montpellier Street, Cheltenham
Another new artist-run gallery and pop-up exhibition space opened in September in Montpellier, adding to the already thriving art quarter created by the nearby Gardens Gallery, Paragon Gallery, Sixteen Gallery and Park Gallery.
The aim of Spring Cheltenham is to promote and support artists, craftspeople and creative designers by creating the perfect platform to show case their work.
Housed in an immaculately presented grade II listed building built over 170 years ago, the space is bright, intimate and full of character. Artists and designers are handpicked to exhibit at the gallery. This to ensure an electric mix of styles. An unmissable spot to visit for any art fans or budding artists.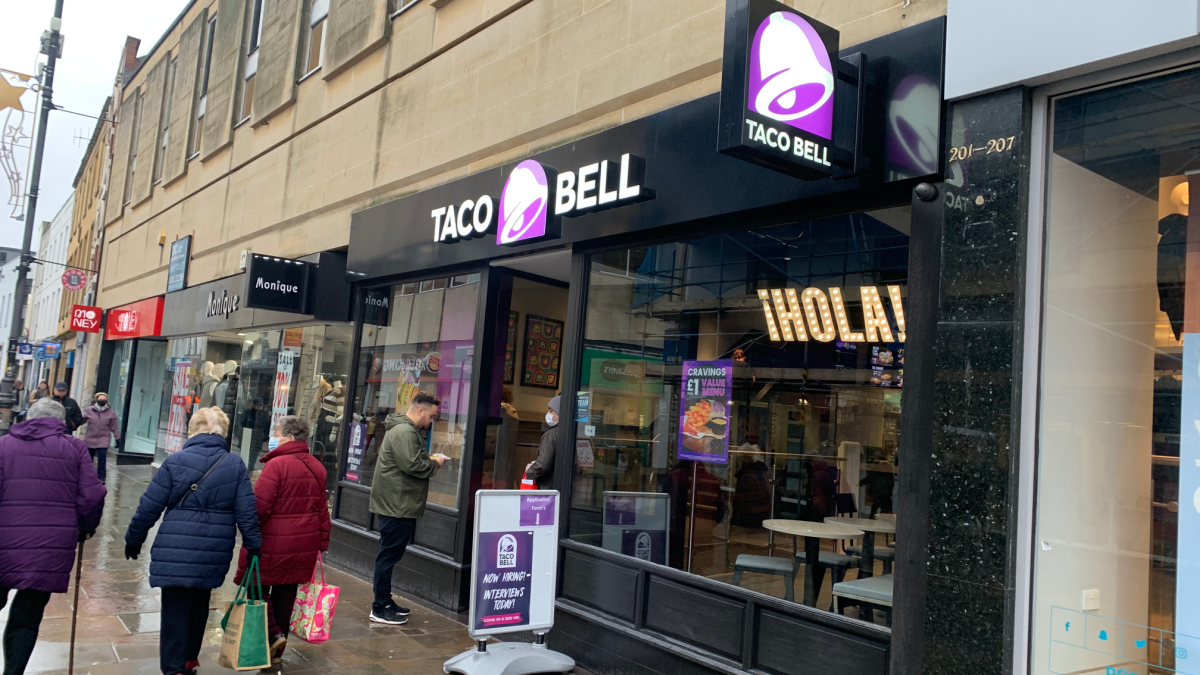 211 High Street, Cheltenham, GL50 3HH
Burrito and taco fans were delighted to see the fast food chain open its doors on Cheltenham High Street, just in time for Christmas. Located near Primark it provides a pit stop for shoppers needing a quick bite to eat.
---
New restaurants, cafes & bars opening soon in Cheltenham 2022
If all the above new businesses are not enough to convince you to come and shop, wine and dine in Cheltenham then we think you'll be 100% convinced when you see what our Regency town has in store for you in the next few months!
Let's start with the three exciting additions coming soon to The Brewery Quarter…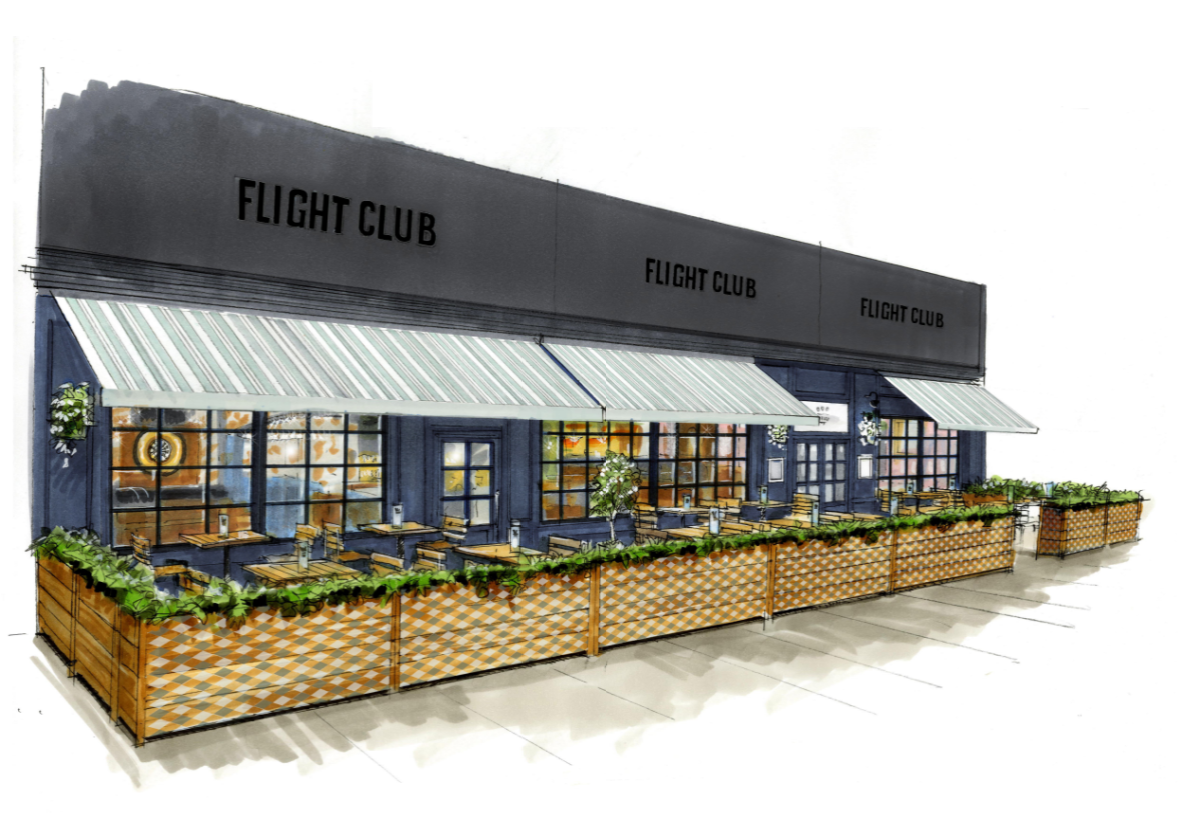 The Brewery Quarter
We don't have too much longer to wait for the Flight Club, the award-winning birthplace of social darts, to open. The spectacular bar will be home to nine oches (darts playing areas) and plenty of bar tables for food and drinks. With a total guest capacity of 250, it's going to be a winning spot for catch-ups with friends.
The Flight Club announced last week that they will open on the 11 March, just in time for Race Week!
Read the full story here.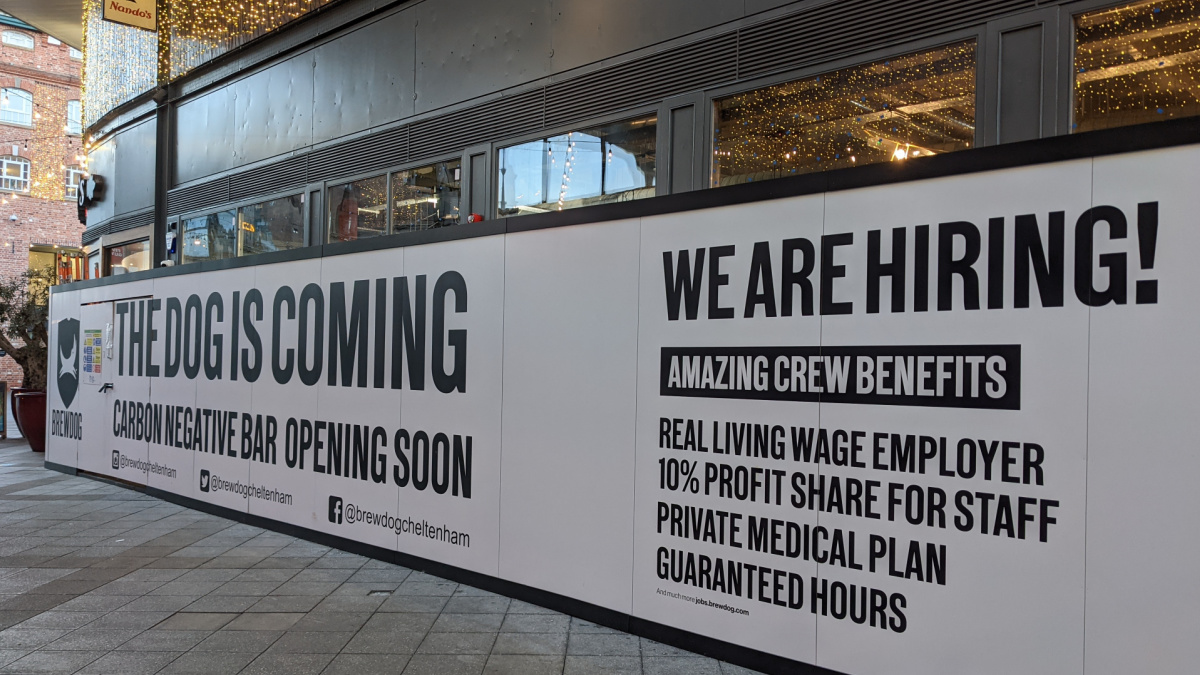 The Brewery Quarter
Coming soon...a brand new BrewDog bar serving up incredible craft beer and an epic menu of burgers, wings & salads! The opening date has now been revealed - Friday 25 February! Who plans to be the first through the door? Read the full story here.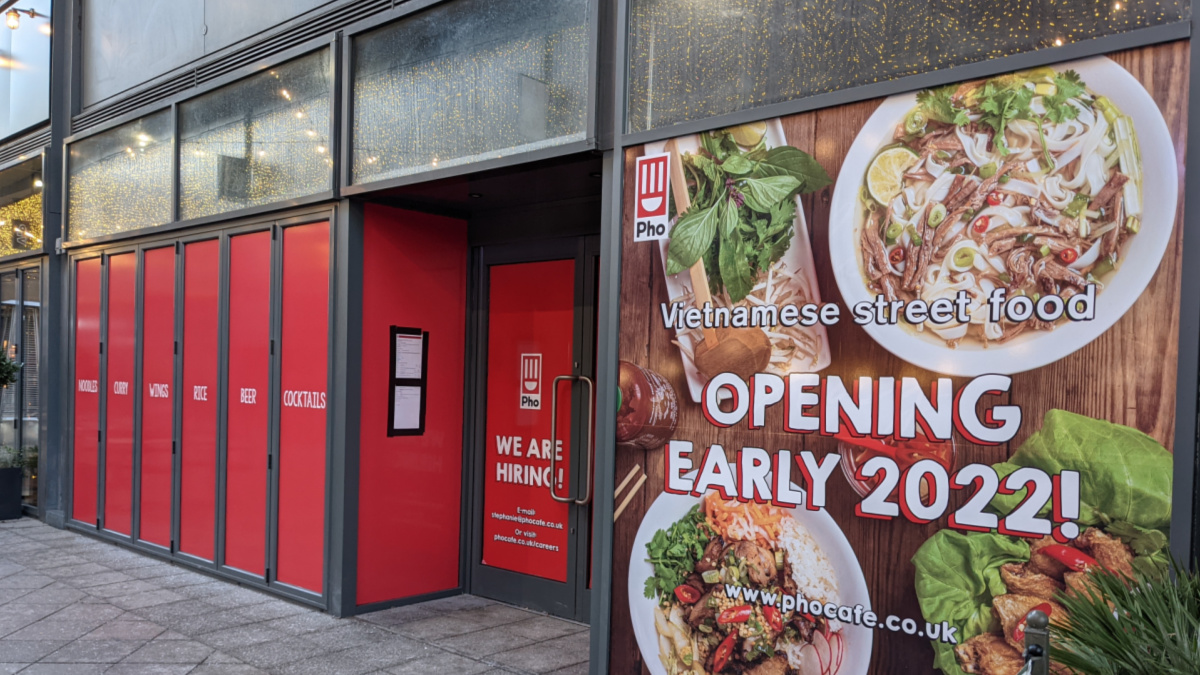 The Brewery Quarter
Serving up healthy Vietnamese street food, Pho will be welcoming customers at The Brewery Quarter soon. No date has been announced as yet, but watch this space!
Pho, the brainchild of husband-and-wife-team Stephen and Juliette Wall, will bring a vibrant taste of Southeast Asia to Cheltenham. With a smattering of popular restaurants across the UK, Pho specialises in pho, the national dish of Vietnam – a delicious and nutritious rice noodle soup. Also on the menu you'll find fresh spring and summer rolls, curries, wok-fried noodles and rice dishes, Vietnamese beers, coffees and much more.
Read the full story here.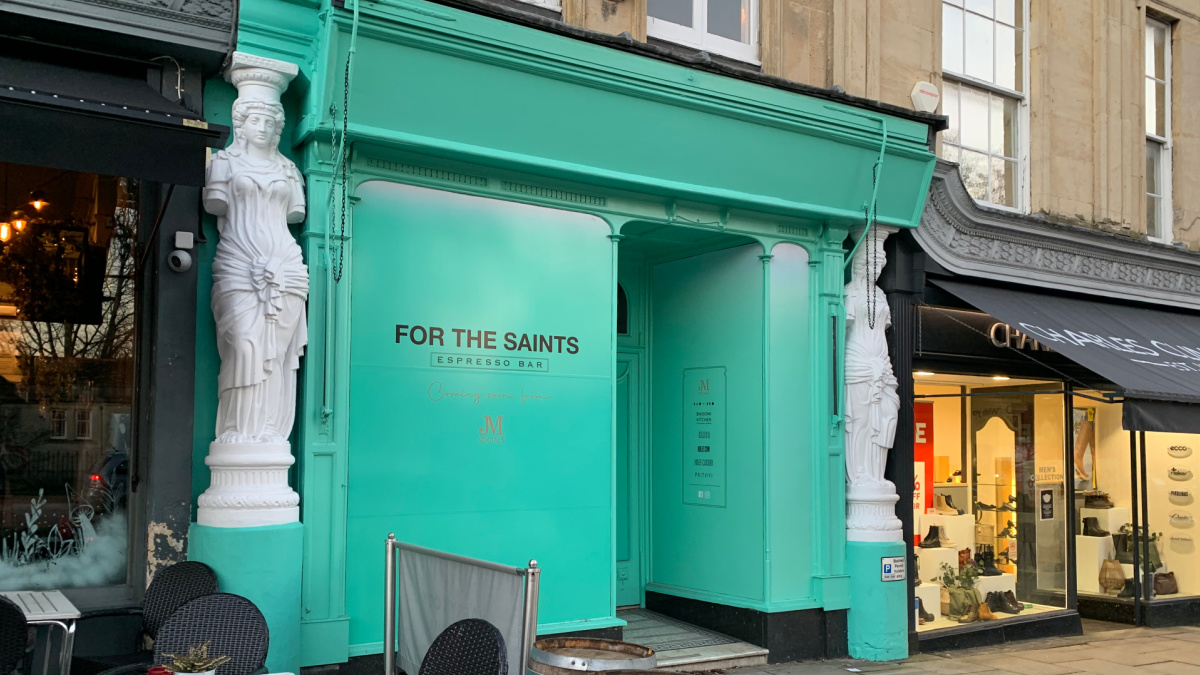 Montpellier Walk, Cheltenham
It has taken a little longer than originally hoped, but JM Socials, (the local independently owned restaurant group who own Prithvi, Bao + BBQ, Holee Cow, Holee Clucker and Bhoomi) promise us it will be worth the wait!
The inspiration for this new espresso bar has come from a combination of classic and contemporary Italy. It will serve fresh coffee, wine, aperitifs and traditional antipasto. No date announced as yet, watch this space. Read the full story here.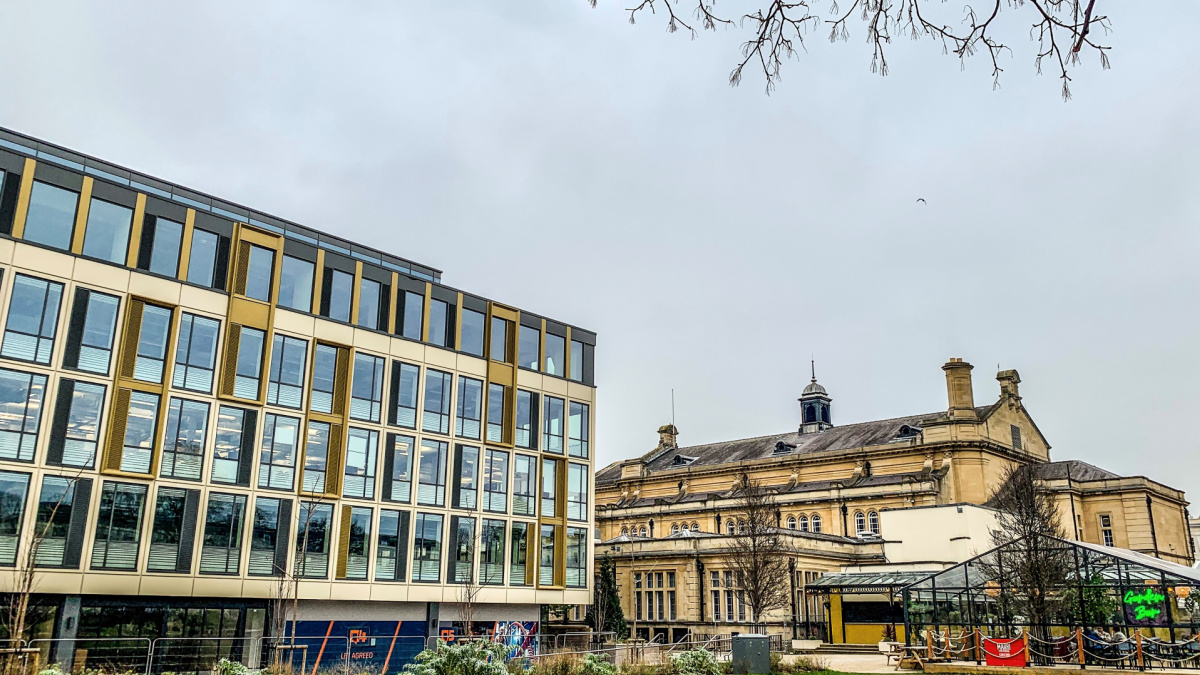 The Quadrangle, Imperial Square, Cheltenham GL50 1PZ
Not much longer to wait before we can enjoy authentic Italian cuisine at Bosco, currently being fit out on the ground floor of the Quadrangle with frontages on both Promenade and Imperial Square Gardens.
The Bristol-based eatery will offer a delicious selection of dishes from wood-fired pizza and pasta to Italian meats, small plates and salads; something to tempt all taste buds and appetites big and small.
Imperial Square, Cheltenham GL50 1PZ
And last, but certainly not least! The eagerly anticipated tenant for Cheltenham's first rooftop restaurant has finally been confirmed. A brand new and exciting independent restaurant will offer visitors a premium dining experience from the fifth floor of the refurbished Quadrangle.
It's going to be a fantastic addition to the already thriving Cheltenham dining scene, with the added bonus of spectacular views over the town.
The Quadrangle is promising to deliver a complete dining experience with a modern and innovative twist that has a story behind it. With full details still under wraps by the PR team, more will be revealed over the coming months. Watch this space!
Related
1 Comments