This month has seen the long-awaited unveiling of the iconic Queens Hotel Cheltenham's historic façade after over a year's renovation work on the hotel.
During the hotel's 2020/2021 renovation, the hotel covered its beautiful building with a temporary sheet to cover the scaffolding, whilst restoration work was ongoing. The covering has not only hidden the building work but more importantly, has been used to communicate with and bring positive messages to the community.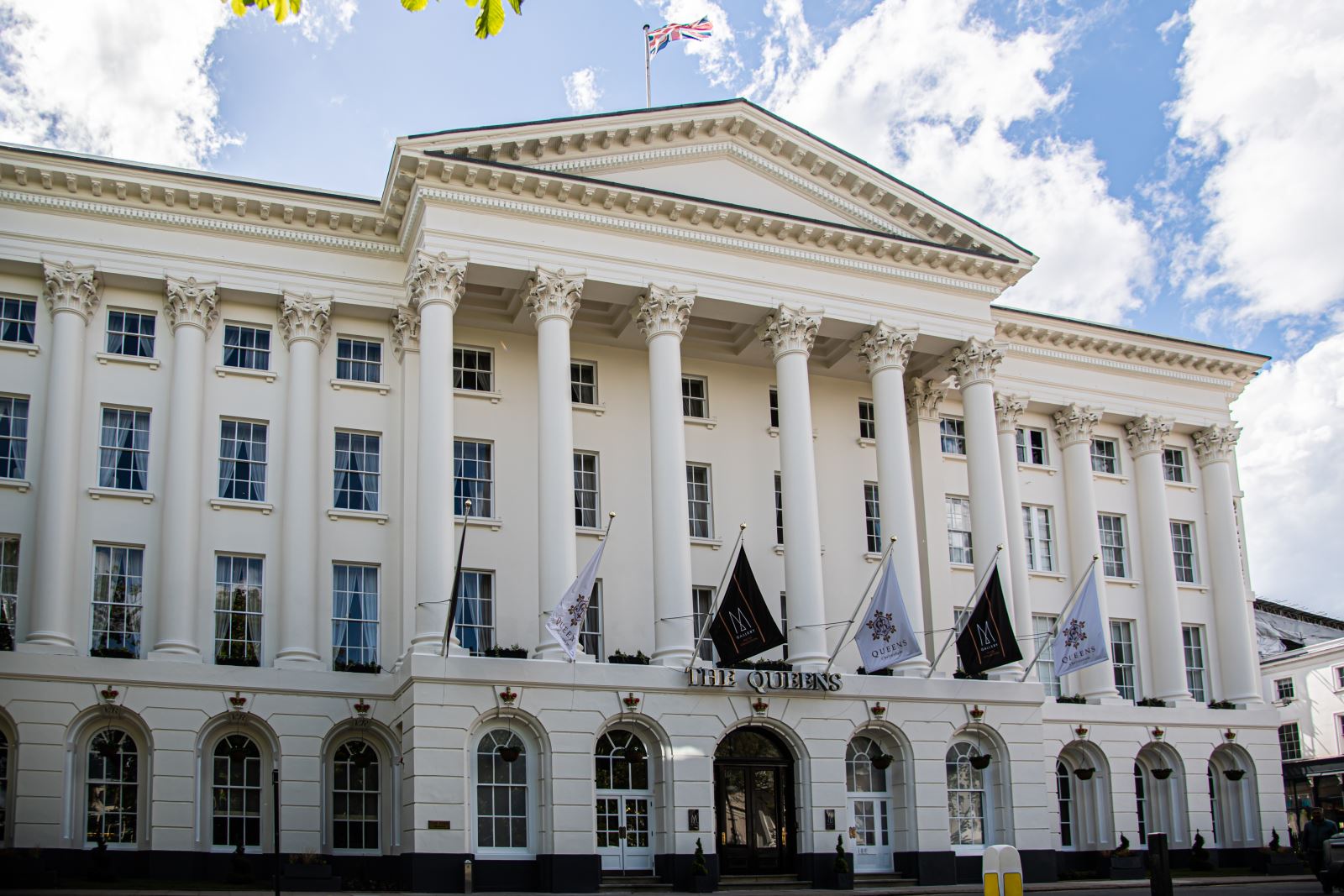 The sheet covering has allowed Queens Hotel Cheltenham to project positive graphics to celebrate momentous occasions such as Remembrance Sunday, Children in Need as well as an Advent calendar in partnership with local schools and charity No Child Left Behind, over the festive season. There was also an initiative during the first lockdown, where Accor hotels in the UK lit up their façade each night to display a giant heart to provide hope to the local community.
Listed as a Grade II English Heritage building, the hotel retains many of its original features from its opening in 1838. Modelled on the Temple of Jupiter in Rome by Robert Jearrad and his brother Charlies, it's a fine example of neo-classical architecture. Following the unveiling on the 7th May, Queens Hotel's imposing white façade of Roman temple scale, more than 50 Corinthian columns, carved cornices and Georgian windows is once again visible to the Cheltenham community.
While the team were able to make the most of the hotel's temporary closure in lockdown by using the façade to support the local community, they are thrilled to finally have the front of the building restored and on show to the public once again.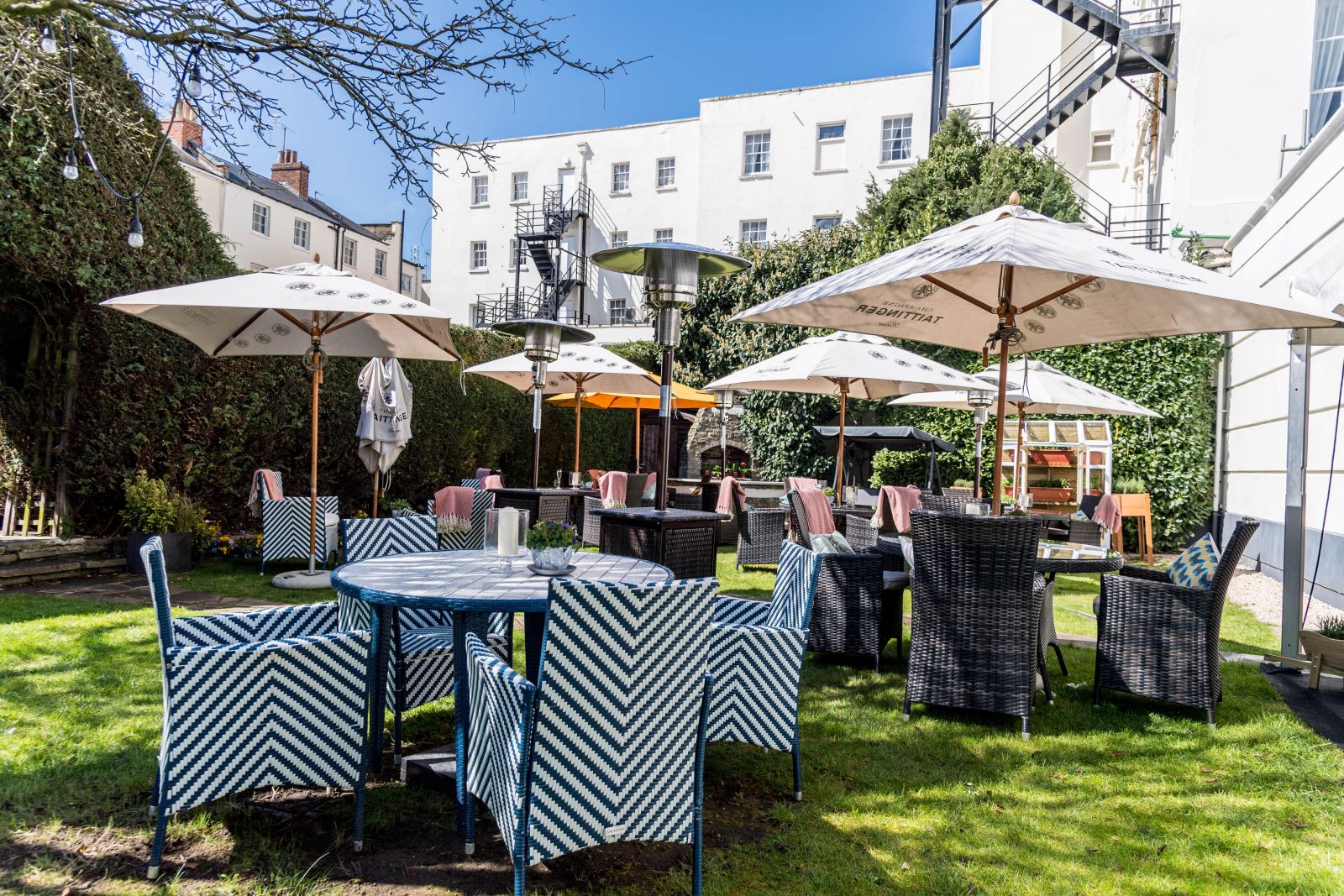 The hotel is delighted to have been welcoming back guests since 17 May 2021. Queens Hotel Cheltenham previously opened its new outdoor dining restaurant, Queens Summer Garden, which offers a stunning sanctuary in the heart of a cultural British gem, and is the ideal setting for guests to reunite with friends and family over delicious food, in the open air.
Rates at Queens Hotel Cheltenham start from £138.00 inclusive of breakfast and VAT. For more information visit www.queenshotelcheltenham.co.uk
Related
0 Comments