Prepare your palates for a tantalising taste journey as Cheltenham Food + Drink Week returns from 18 – 24 September 2023. This week-long gastronomic extravaganza showcases the town's exceptional food and drink establishments, celebrating the artistry of local chefs, mixology maestros and the diverse array of culinary experiences on offer.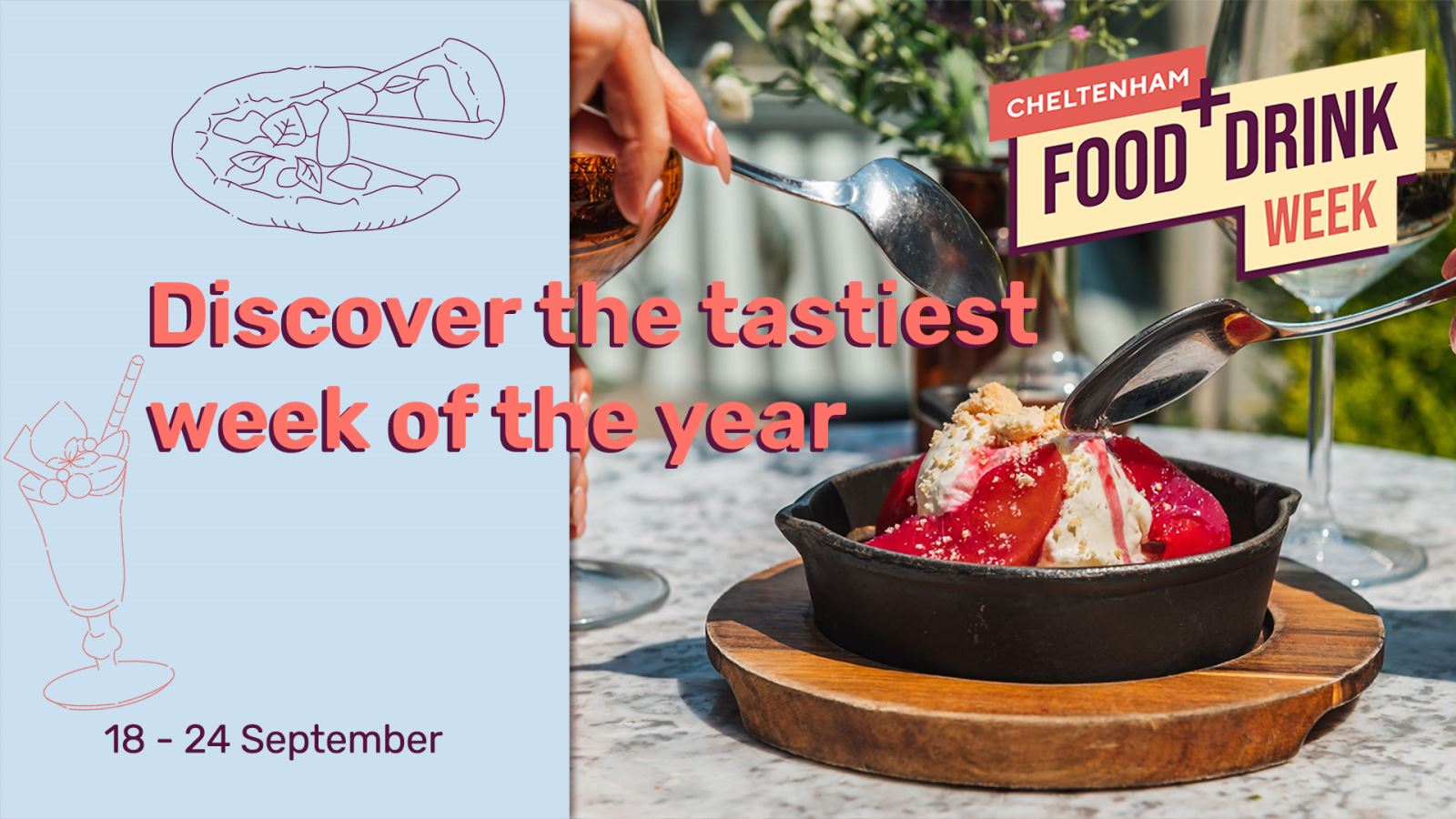 A highlight in the region's cultural calendar, featuring more than 40 masterclasses, special offers and live entertainment, Cheltenham Food + Drink Week is organised by Visit Cheltenham and Cheltenham BID to spotlight the Regency town's vibrant dining scene and encourage support for local, independent restaurants, bars and cafes. Cheltenham's enviable food scene has also been given the coveted seal of approval from one of the UK's top food reviewers, Matt Binge (creator of 'The Food Review Club') who recently visited the town in the run up to Cheltenham Food + Drink Week and declared it 'regal, sexy, beautiful, historical' with 'some great food spots'.
While big-name eateries including The Alchemist, Brewdog, Brewhouse & Kitchen, Brasserie Blanc, Revolution and The Cosy Club are sure to tempt with mouth-watering set menus, exciting brewery experiences and special offers, some of the town's best independent venues will also serve up unmissable epicurean experiences to savour with friends and loved ones alike.
Sushi seekers can dive into the fresh flavours of Japan with the exclusive four-course Taste of KIBOU menu available at its award-winning namesake, from Monday to Friday, and learn to become a sushi-making expert at an exclusive class taking place on Thursday 21 September. While dishes at the town's newest Japanese hotpot and Korean grill restaurant, Nagomi, can be complemented by a flight tasting of the finest sake and soju tipples.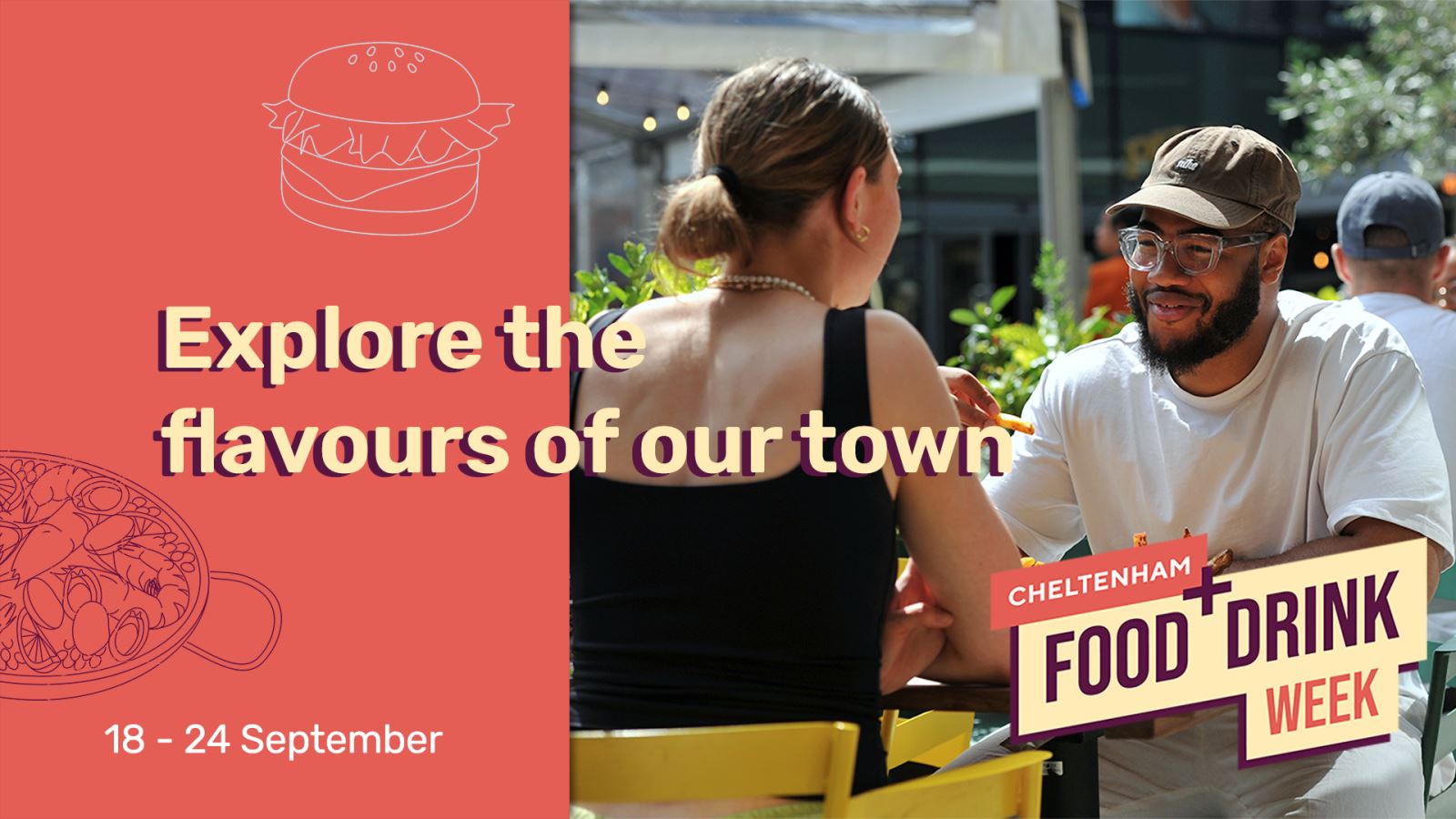 Families can get stuck into £5 cupcake, cookie and coffee deals while the little ones play at the Cake Alchemist, soak up retro pop culture and games over £15 main and cocktail lunches at Smokey Joe's and pick up loaded donuts from The Little Donut Stall or authentic British fish and chips from The Chip Shed and authentic Italian delicacies from My Pastalicious. All of which can be enjoyed with the live entertainment taking place throughout the town.
From Friday 22 to Sunday 24, the buzzing Brewery Quarter will host Family Fun Days featuring free live music and pop-up performances, on Saturday, roaming entertainers will delight revellers on Regent Street, and Montpellier Courtyard will soundtrack the Saturday and Sunday with acoustic, jazz and instrumental ensembles.
Those with a taste for traditional with a twist can enjoy special set menus at Hebe, tapas at Tailors, cheese taster boards and pairing menus at Domaine 16, theatrical steaks at Sef Steakhouse, a stylish lunch at the Queens Hotel, a 'Journey of Chef Legends' at Restaurant Journey and award-winning burgers at The Beefy Boys.
Meanwhile, the unique flavours of the Philippines paired with its charming warmth and fun, will be the star of the show at Pyesta, where communal 'boodle fight' meals will be served on banana leaves in true Filipino style, for £23.95 per person.
Wine and cocktail connoisseurs can celebrate the reopening of the iconic Montpellier Wine Bar with specially curated wine flights, or head to the nearby Steeplechase Distillery on Friday 22nd to raise a glass to International Negroni Week with an evening of negronis made using its signature local gins. Wine flights featuring five of the most famous grape varieties will also be on offer for just £16.50 at The Grape Escape, from Thursday to Sunday.
Fans of sake should plan a visit to Bar Tokyo cocktail bar at No. 131, for a special sake tasting with sake expert on Wednesday 20th. And beer lovers should take advantage of the ultimate beer school experience at Brewdog.
Oktoberfest fun awaits at Planet Caravan (along with a friendly welcome from resident dog, Bruno) where its first 16-line takeover will feature craft drafts, unique cocktails, warm pretzels and fancy hot dogs. Monday to Friday lunchtime diners can head to Flight Club to play darts over a set menu for £15.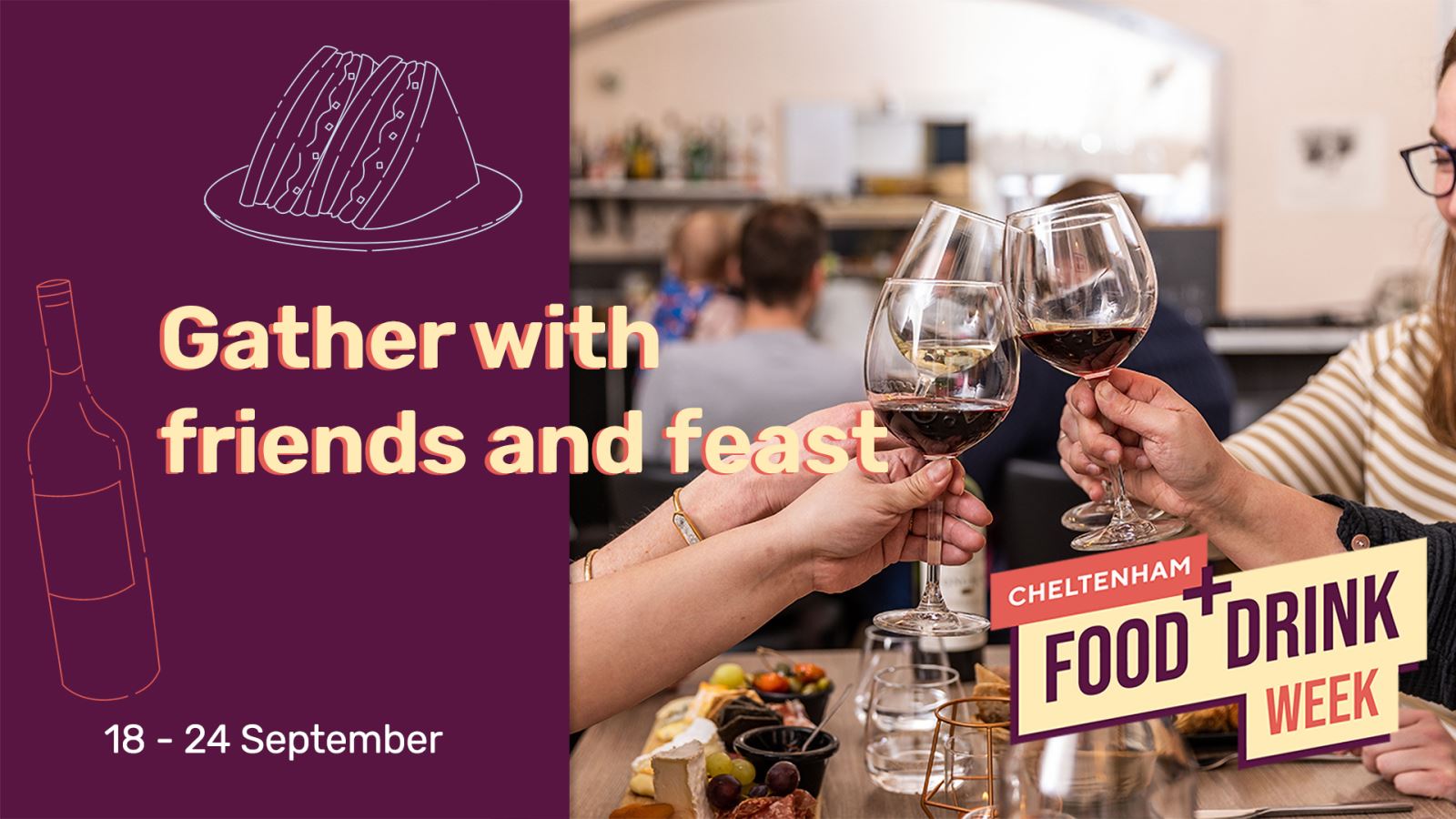 Heath Gunter, Cheltenham BID Chief Executive said: ''From cosy cafes to fine dining establishments, Cheltenham Food + Drink Week offers something for everyone. The passion and craftsmanship of our local professionals shine through in every dish and drink. It's a celebration of flavours, a testament to our community's vibrancy, and a must-experience event. Join us for a week of culinary delight and see first-hand why Cheltenham is a foodie paradise.''
Visit Cheltenham Food + Drink Week for full details of the 40+ venues participating. Keep up to date with the latest offers and share your photos using #CheltFoodDrinkWeek.
Related
0 Comments