Ahead of Cheltenham Food + Drink Week, Visit Cheltenham and Cheltenham BID welcomed the UK's number one food reviewer, Matt from the Food Review Club, to experience a few of the many incredible foodie gems in our Regency town yesterday.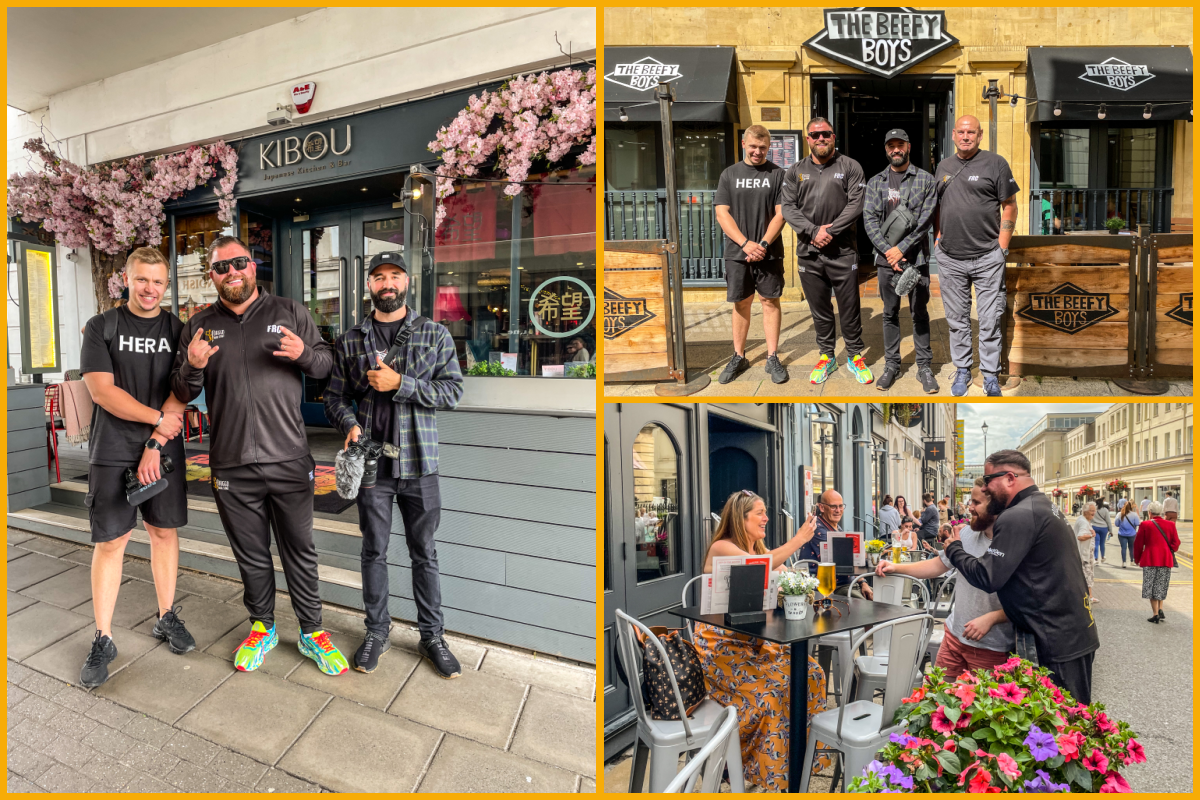 Matt featured in the middle, with his team outside KIBOU and The Beefy Boys. He greeted delighted fans along Regent Street.
Matt started his culinary adventure on National Burger Day at the one and only, Beefy Boys, before heading down the independent foodie hotspot, Regent Street, to KIBOU for award-winning Japanese food.
During his stay he reviewed six independent eateries in the town centre, dining on fish and chips at The Chip Shed, slices of delicious pizza at Slice Bros, unique pancakes from Sisu and Filipino food, accompanied by a good old sing song on the karaoke machine, at Pyesta!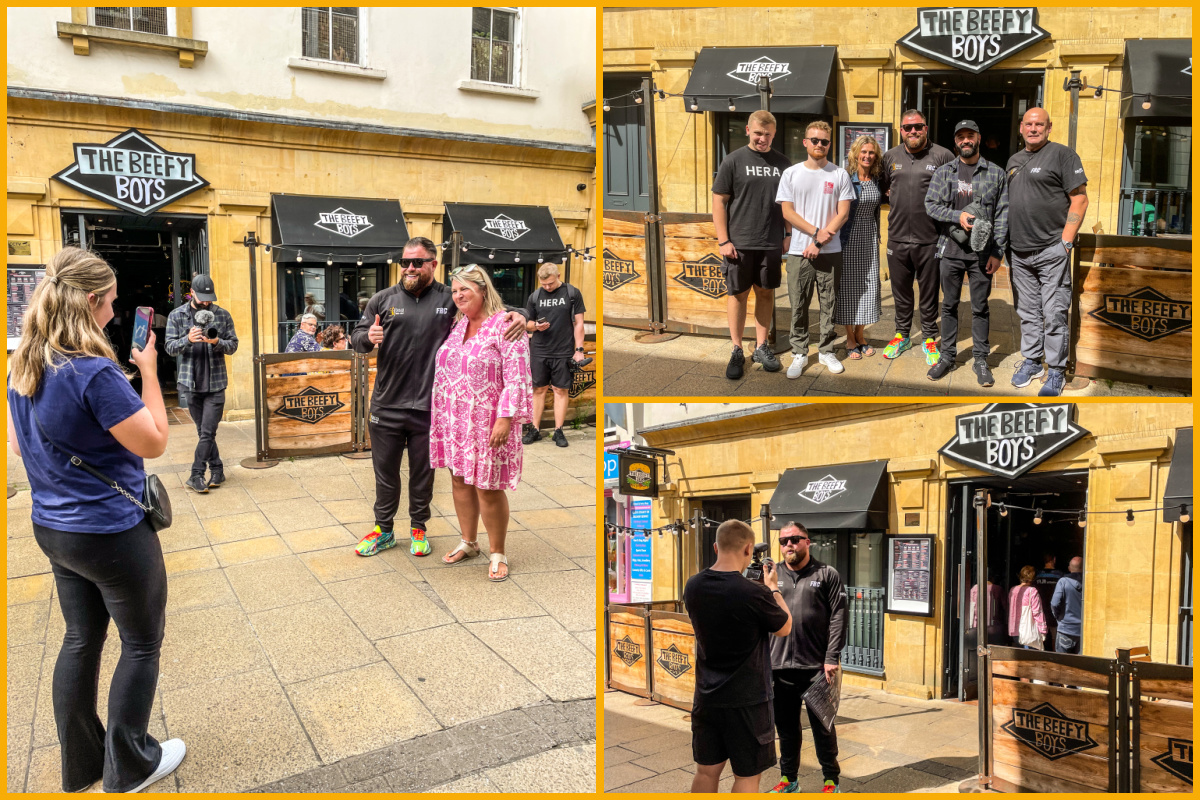 Top right, Matt and the Food Review Club with the Visit Cheltenham team, Lisa Kowalkowski and Stuart Fieldhouse
Matt thoroughly enjoyed his time in Cheltenham and has hinted at returning again in the near future. Let us know where you would like him to visit during his next visit. Share your recommendations with us here - Instagram | Facebook.
We can't wait for you to see what Matt got up to during his visit. Keep your eyes peeled on the Food Review Club social media accounts over the coming week to watch his videos, (which receive over 10million minutes viewed every month!), and be inspired for your next meal in Cheltenham.
Join his 744K followers on Facebook, 629K followers on TikTok, 142K followers on Instagram and 89K followers on YouTube.
Save the date for the tastiest week of the year, Cheltenham Food + Drink Week, 18 - 24 September.
Related
0 Comments