Built in 1891, The Everyman Theatre is a defining landmark of regency Cheltenham and has an established reputation as a cultural hub for Gloucestershire. The theatre employs over 120 full and part-time staff and is estimated to positively impact the local economy to over £4 million annually.
In addition to its varied programme, which includes ballet, opera, drama, dance, comedy, live music and, of course, its much-loved annual festive pantomime. The Everyman Theatre supports a range of community groups and outreach programmes, and in 2021 engaged with over 14,000 individuals including students, residents in assisted living facilities, and individuals with additional needs.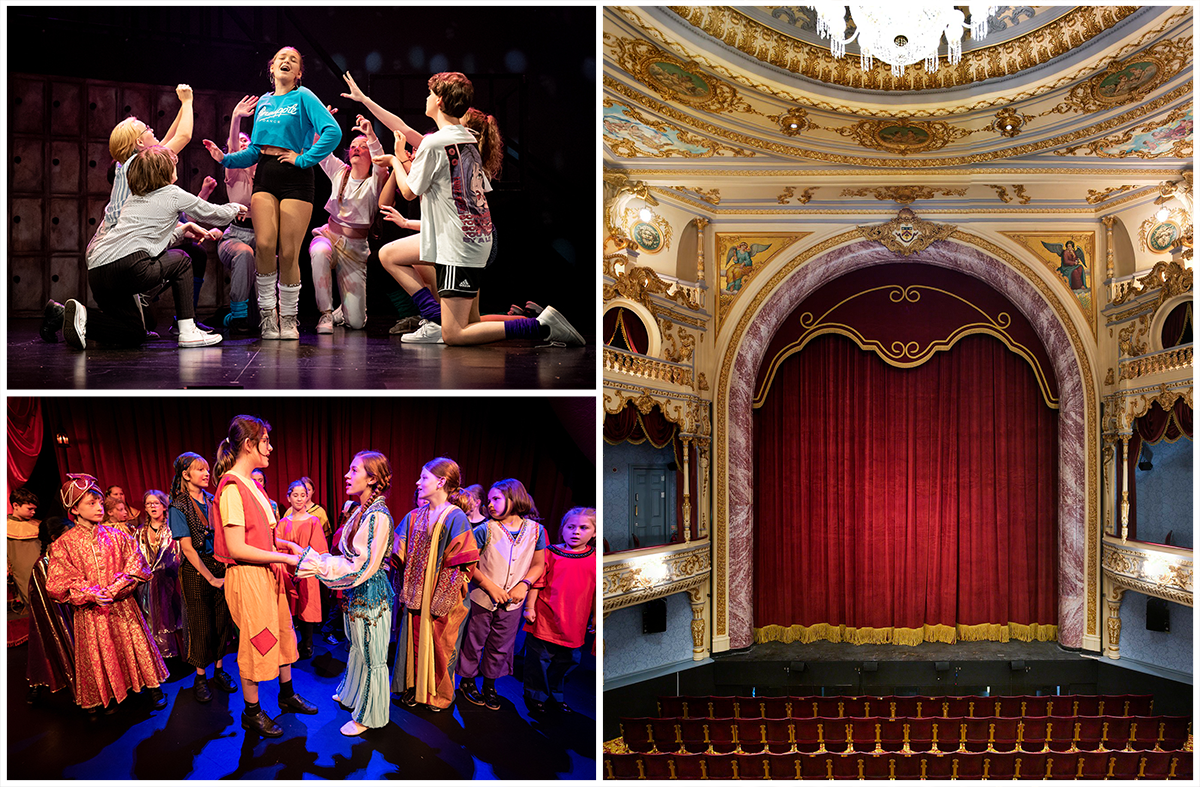 The Everyman Theatre has retained regional specialist communications agency Encore PR, to highlight its leading outreach and education programme, which engages over 120 young people aged 4 – 20 years old. Its popular Summer School returns this year, offering young people the chance to explore their creativity whilst working with industry professionals and performing in the county's historic theatre.
Additionally, Encore PR will highlight The Everyman Youth Theatre programme for 2022/23 (starting Monday 12th September 2022). Providing local young people with the opportunity to creatively express themselves and engage with the arts; whilst interacting with other likeminded peers their age.
Encore PR will also promote the upcoming programme of outstanding live entertainment, which includes the world premiere of the brand new Great British Bake Off - The Musical, opening first at The Everyman Theatre in Cheltenham (Friday 22nd July – Saturday 6th August 2022). The much-anticipated musical is scored by award-winning writing duo Jake Brunger and Pippa Cleary and features a host of musical stars.
Mark Goucher, CEO of The Everyman Theatre, commented: "Having been CEO of The Everyman for 5 years I wanted to appoint a respected PR agency to help deliver our increasingly important message. We aim to bring the best quality work to the region while growing our reputation nationally, as a dynamic theatre serving the whole of Gloucestershire."
Mark continued: "I believe passionately in the power of theatre to change and enhance people's lives. The theatre's community and education team deliver great work throughout our county and we need everyone's support to help us to grow and reach more young people. Encore PR will promote our wider work and strengthen our message while driving ticket sales to help us fund this important and diverse programme of work."
---
With the Everyman Theatre, Town Hall and The Centaur all hosting incredible shows throughout the year, Cheltenham's calendar is jam packed with things to see and do. Check out our helpful guide for the best Live Performances in Cheltenham.
Related
0 Comments