We are delighted that the Queens Hotel Cheltenham has reopened its Summer Garden and unveiled a brand-new menu following the appointment of a new Executive Head Chef.
The Visit Cheltenham team had the chance to experience it last night. It was truly a treat and we can thoroughly recommend that you pop along and experience it for yourself this summer!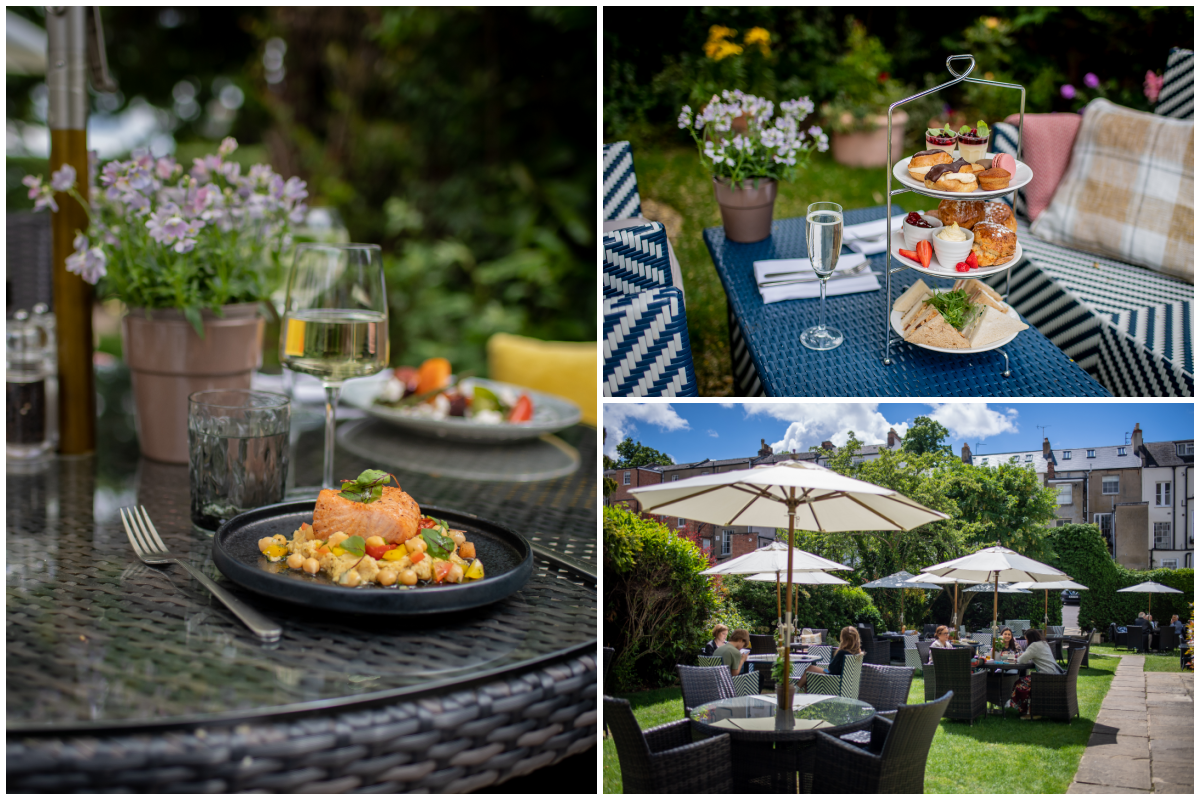 The Summer Garden provides an outdoor sanctuary in the heart of our Regency town. It offers the perfect relaxing place to meet with friends and family to enjoy delicious food in the sunshine, with a great selection of dishes from 12noon to 9.30pm being served every day this summer. A quirky horsebox bar, located in the corner of the Summer Garden, serves the best of British, with English wines such as Folc Rosé and local beers like Hawkstone Lager from the Cotswold Brewery, as well summer classic cocktails.
A new seasonal Victoria's à la carte menu is also available all day, in addition to a Light Bites offering (served until 6pm). The Light Bites menu features a selection of fresh dishes, including Burrata, Asparagus and Tomato and Little Gem salads, as well as small plates of Filo Wrapped Feta, Spiced Salmon, Chicken Kebab, and Tomato, Spring Onion and Mozzarella Fritters. The menu's pièce de résistance is the iconic Queens Lobster Roll, served on a toasted brioche roll with skin on fries and homemade coleslaw. Guests looking for the perfect accompaniment to an alfresco drink, can tuck into tasty nibbles including Honey and Sesame Glazed Chipolatas, Spring and Crispy Onions or Mixed Feta and Olives in Chilli, Garlic and Kaffir Oil.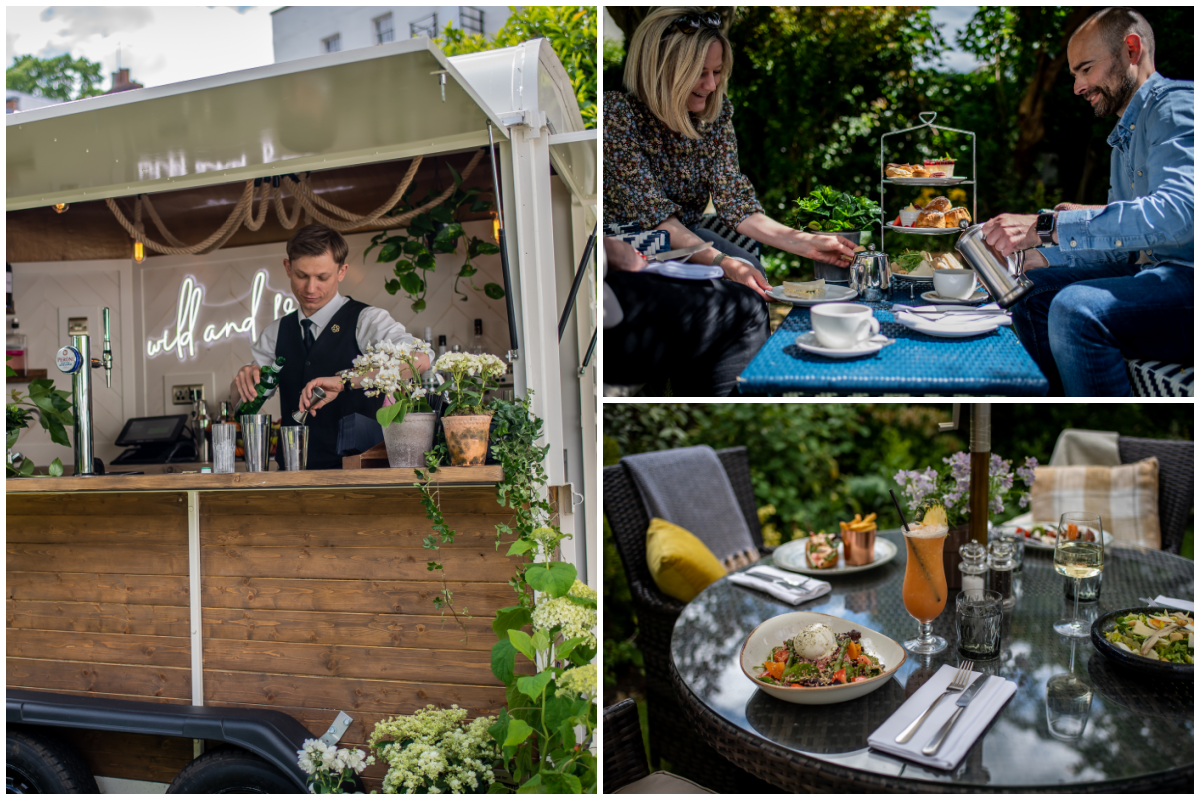 The reopening of the Queens Summer Garden coincides with the appointment of a new Executive Head Chef at Queens Hotel's Victoria's restaurant. Chef Simon Diprose has previously worked in acclaimed establishments such as The Landmark Hotel in London and The Old Vicarage Hotel in Shropshire. Chef Simon will be focusing on sourcing produce and ingredients from local artisan producers and farms, in addition to developing new dishes for Victoria's.
General Manager, Shaun Bowles commented, "It has been a really exciting couple of months at the Queens Hotel as we transitioned away from the MGallery brand. This transition has given us the opportunity to be more creative with our menus, focus more on local provenance and invest more into our product. I am delighted Simon has joined us as new Executive Chef. He has some fabulous ideas for new food concepts and we cannot wait to put the Queens Hotel back on the map as a top food destination in the local community."
With a prime position on one of Cheltenham's beautiful Georgian streets, hotel residents and locals visiting both Queens Hotel and the Summer Garden can explore the cultural delights of the most-complete Regency town in Britain.
Further info - The full à la carte menu is available in the garden from 12noon until 9pm weekdays, 9.30pm weekends. The light bites menu will be served from 12noon to 6pm daily. For more information on the Queens Summer Garden and to make a reservation, please visit queenshotelcheltenham.co.uk/dining
---
For more wining and dining inspiration in Cheltenham check out our helpful guides - Al Fresco Dining in Cheltenham, Beer Gardens in Cheltenham, Restaurants in Cheltenham and Independent Places to Eat in Cheltenham.
Related
0 Comments