The Gloucestershire Warwickshire Steam Railway (GWSR) is rounding off its 40th Anniversary celebrations with an 'mixed traction' gala over the weekend of 6th and 7th November.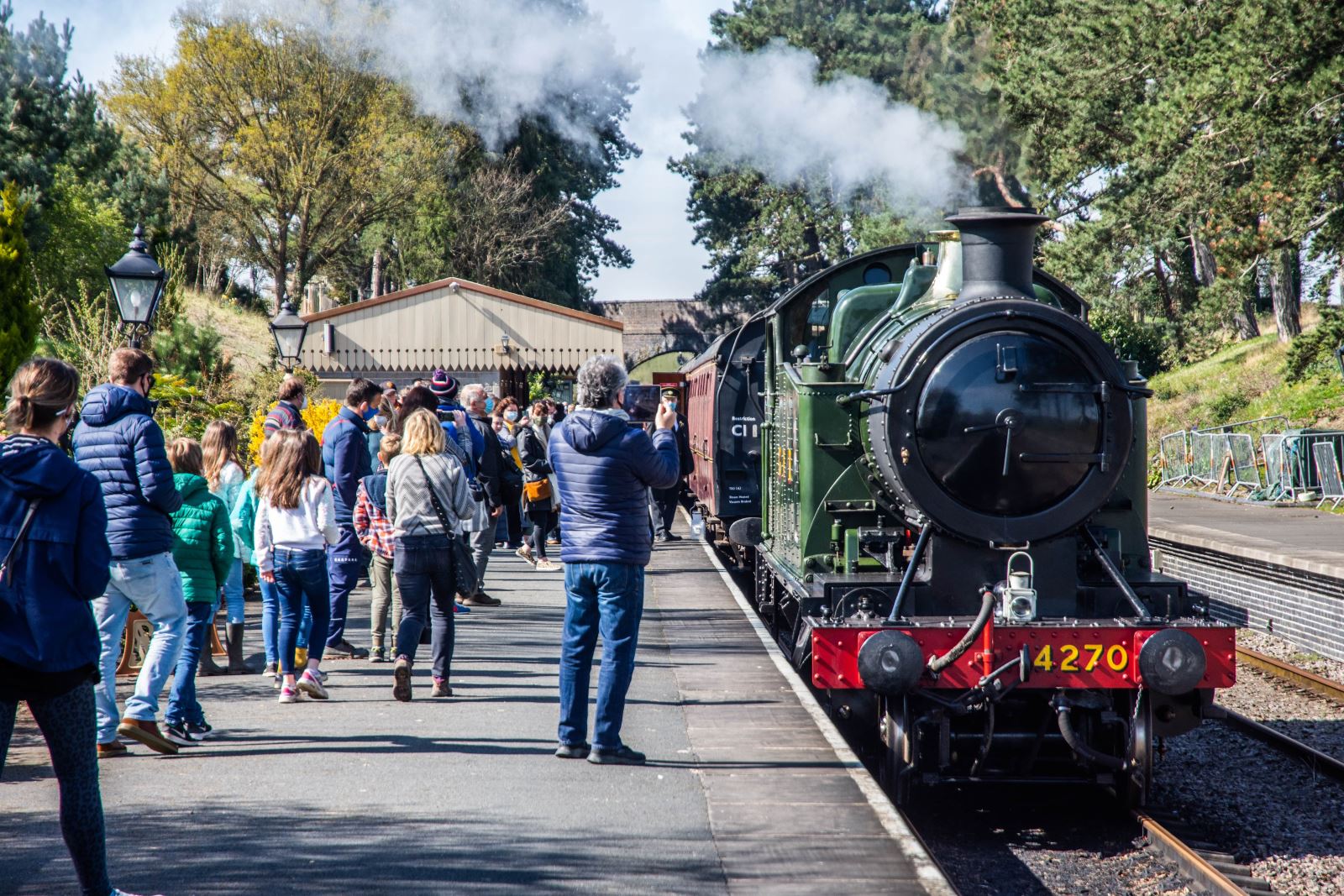 The railway will be a hive of activity, running its four operational steam locomotives and four of its magnificent historic diesel locomotives to an intensive timetable, which will see more than 30 train arrivals and departures from Toddington station each day.
Mike Solloway, a member of the event organising team commented: "The weekend offers something for everyone!
"It's unusual in the UK heritage railway movement to see events running a mix of both steam and diesel locomotives. We usually run pure diesel or steam events and this is the first time we have organised a gala like this for many years.
"I think it's an exciting formula that perfectly celebrates the achievements of our railway's thousands of volunteers over the past 40 years who have created the wonderful railway we enjoy today."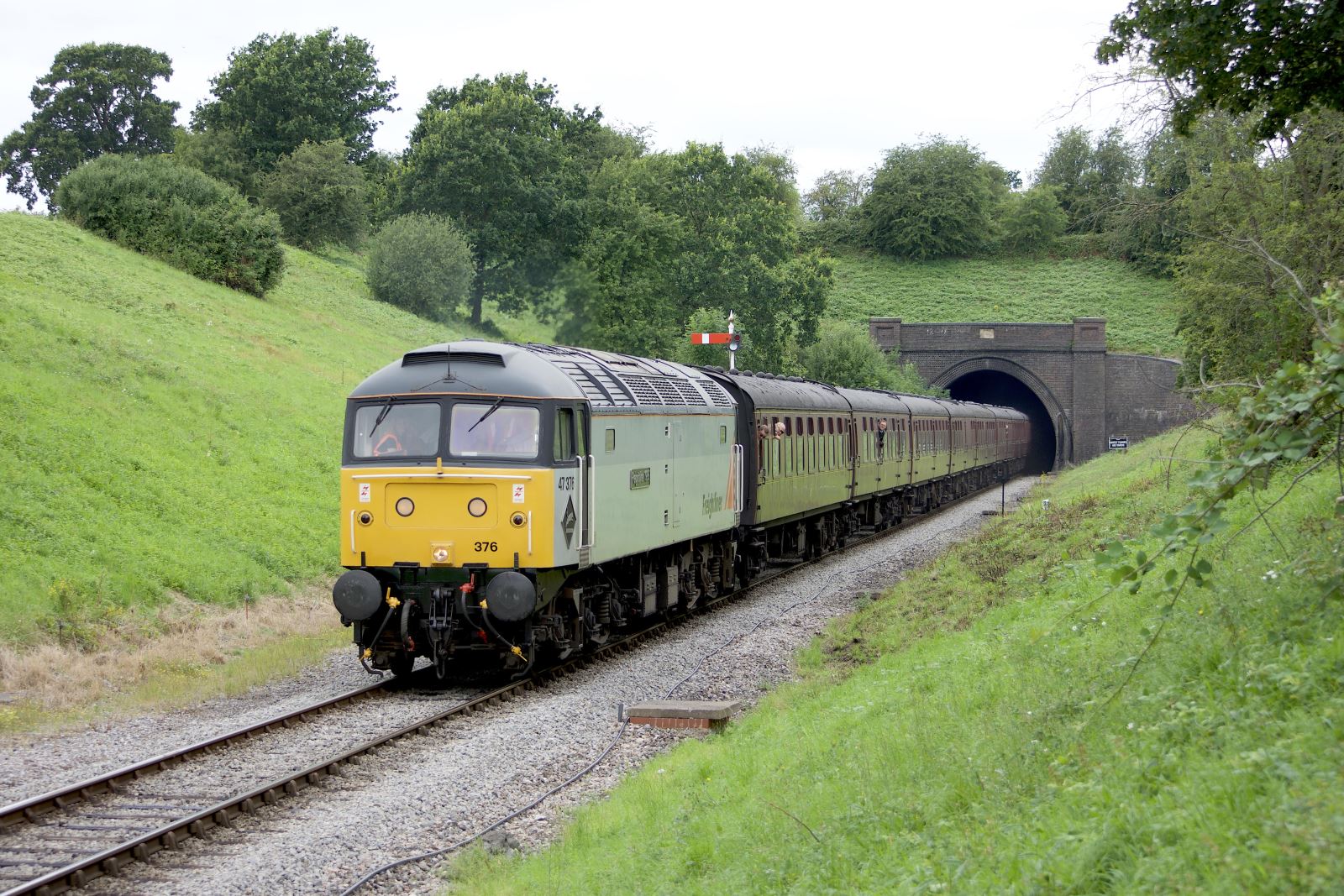 Apart from the intensive timetable which will feature non-stop trains, double-heading and of course no fewer than eight locomotives, the railway's workshops will be thrown open for visitors to enjoy. In addition, the delightful narrow-gauge railway at Toddington will also be operating, adding to the event's appeal.
Visitors will be able to view locomotives under overhaul or restoration inside the David Page Locomotive Workshops at Toddington and chat to volunteers manning information stands relating to their particular projects.
And, at Winchcombe, the Carriage & Wagon workshops, where the railway's immaculate coaches are overhauled and maintained, will be open too.
Other visitor opportunities include a chance to enjoy a steam locomotive footplate ride, by prior application (extremely limited numbers available) for just £150 including entry to the event – details will be released over coming weeks on the event pages on the GWSR website. It's also hoped to run a demonstration freight train, with opportunities to ride on the brake van.
GWSR Plc was created in 1981 to acquire and rebuild as much as possible of the former Stratford-upon-Avon to Cheltenham main line, which opened throughout in 1906. It was closed in 1976 and infrastructure removed during 1979-1980 after which British Rail agreed to release the vacant trackbed. The new company took occupation of a derelict Toddington station yard and organised a highly successful share launch which enabled the foundations of the heritage line to be established.
Since then, the railway has grown year by year, rebuilt almost entirely by volunteer effort and today operates services over 14 miles of stunning scenery between Cheltenham Racecourse and Broadway. The effort has been recognised by several awards, the most recent for Broadway station which was opened in 2018.
Concludes Mike Solloway: "It is a truly astonishing story – the re-creation from almost nothing – of a vibrant heritage railway that has become one of the leading tourist attractions in the Cotswolds.
"Some of our original volunteers are still with us 40 years on. I am humbled by their dedication and vision which enables us to enjoy what we have today and the celebtrations of November 6th and 7th pay tribute to all that they have achieved."
Locomotives operating over November 6th and 7th
Steam
GWR Churchward 2-8-0T no. 4270, built in 1919
SR Bulleid Merchant Navy class 4-6-2 no. 35006 Peninsular & Orental SN Co, built in 1941
BR(W) Hawksworth Modified Hall class 4-6-0 no. 7903 Foremarke Hall, built in 1949
BR (W) Collett Manor class 4-6-0 no. 7820 Dinmore Manor, built in 1950
Diesel
BR Sulzer Type 2 (Class 24) no. 5081, built in 1960
BR Sulzer Type 4 'Peak' (Class 45) no. 45149, built 1961
BR Brush Type 4 (Class 47) no. 47105 no. 47105, built 1962
BR English Electric Type 3 (Class 37) no. 37215, built 1963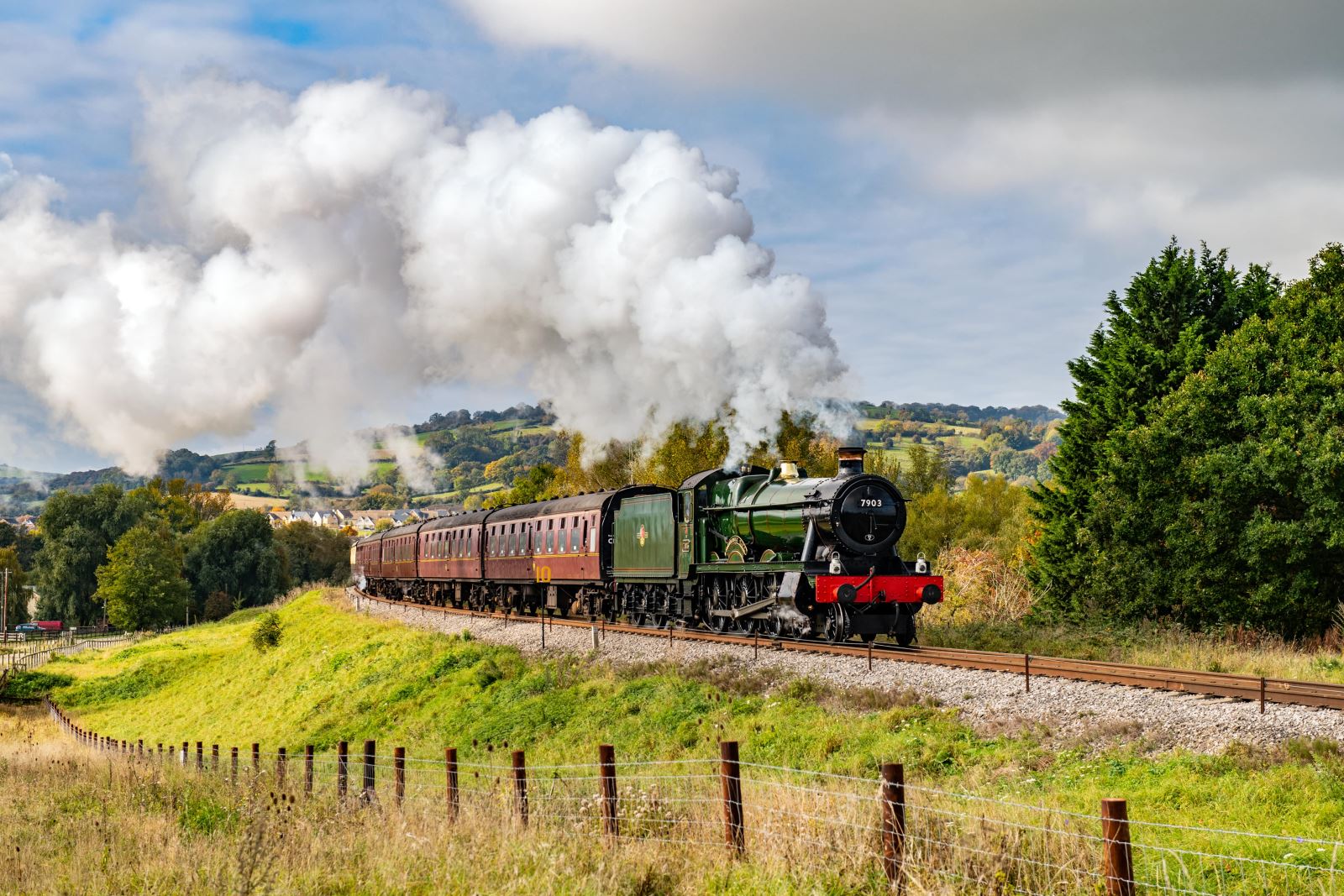 For more event inspiration check out our guide to Autumn Events in Cheltenham 2021 and Christmas Events in Cheltenham 2021.
Related
1 Comments