The HorseChoux® patisserie has been developed by French-born restauranteers, who have fallen in love with Cheltenham since moving here a decade ago. They were passionate about creating a signature artisan food product that belongs to Cheltenham and showcases the best of the town in every single bite. With this in mind, the HorseChoux® was born.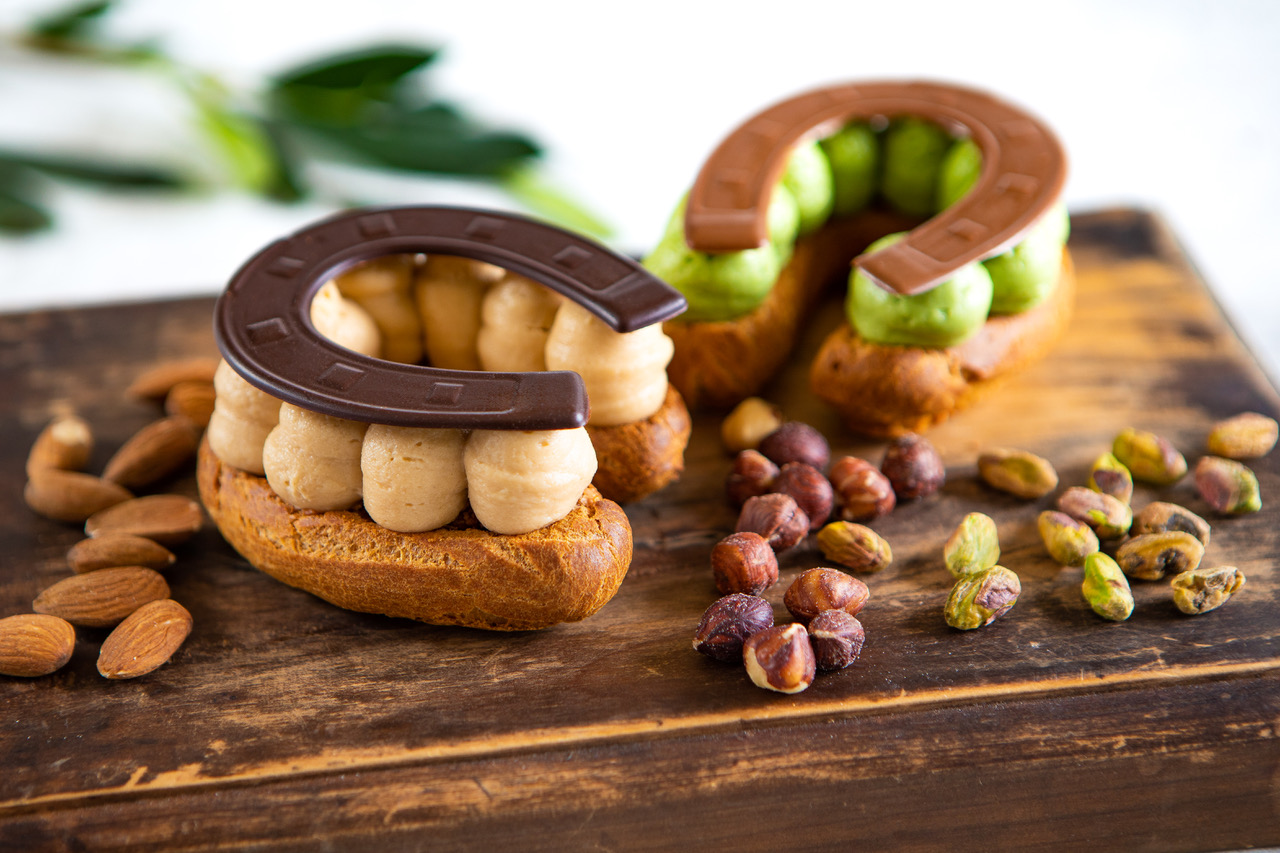 Based on Cheltenham's biggest visitor attraction, the racecourse, the pastry is shaped like a horseshoe with a choux bun base, cream puff filling finished with a delicate horseshoe-shaped chocolate topping that has the significant seven lucky pins on the horseshoe. The horseshoe-shaped chocolate on the top was something quite difficult to perfect, it had to be breakable but not too soft and have the perfect crunch to it – just the right balance. The horseshoe has seven bolts in it for luckiness! The cream above the choux pastry is also inside. A unique, classic fresh Artisan patisserie created to celebrate the best of Cheltenham.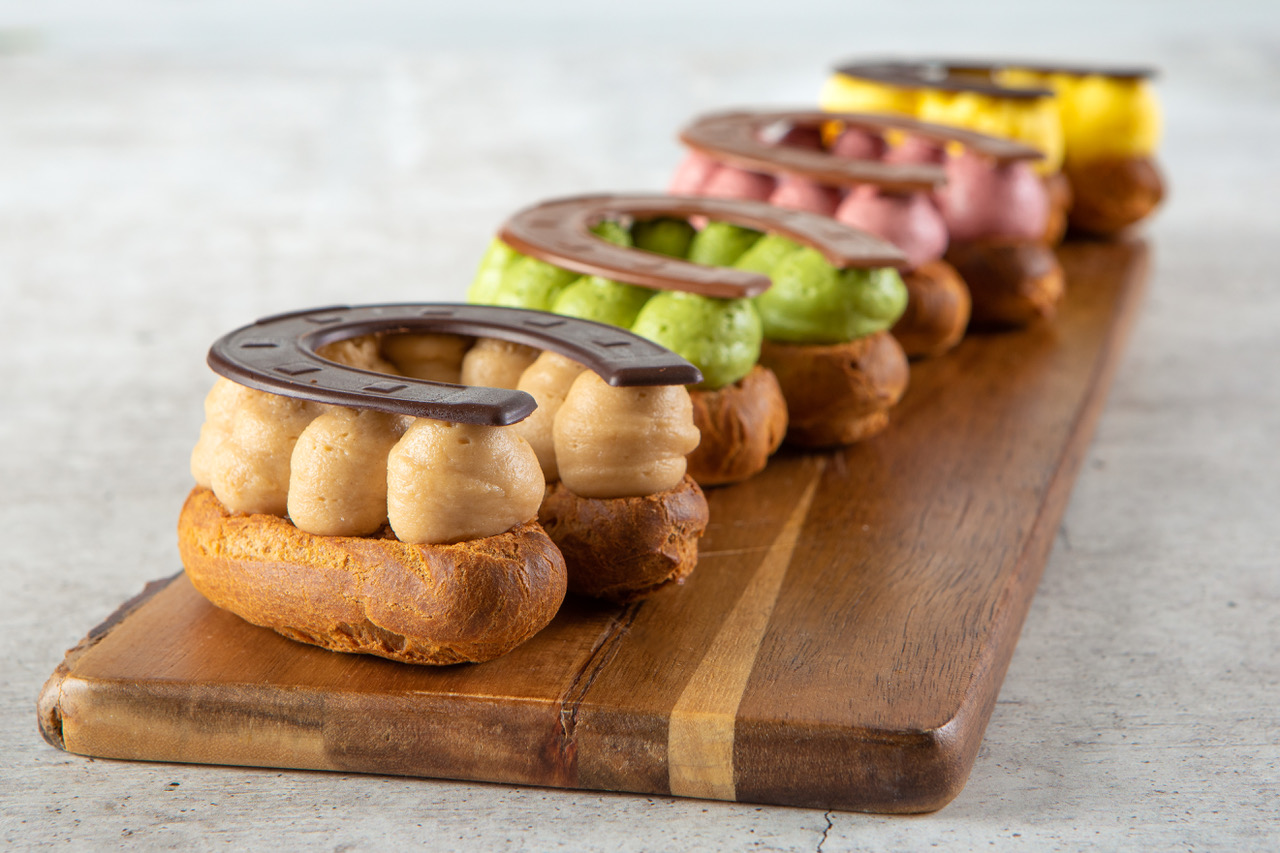 There are four flavours to choose from, all developed to be synonymous with notable landmarks of Cheltenham.
The Racecourse – The original flavour; hazelnut and almond praline
The Pittville Park – pistachio
The Pump Room – zingy lemon
The Queens – raspberry
The HorseChoux®, a speciality food product, is a perfect blend of classic French patisserie cooking and Cheltenham's heritage in one delicious artisan pastry.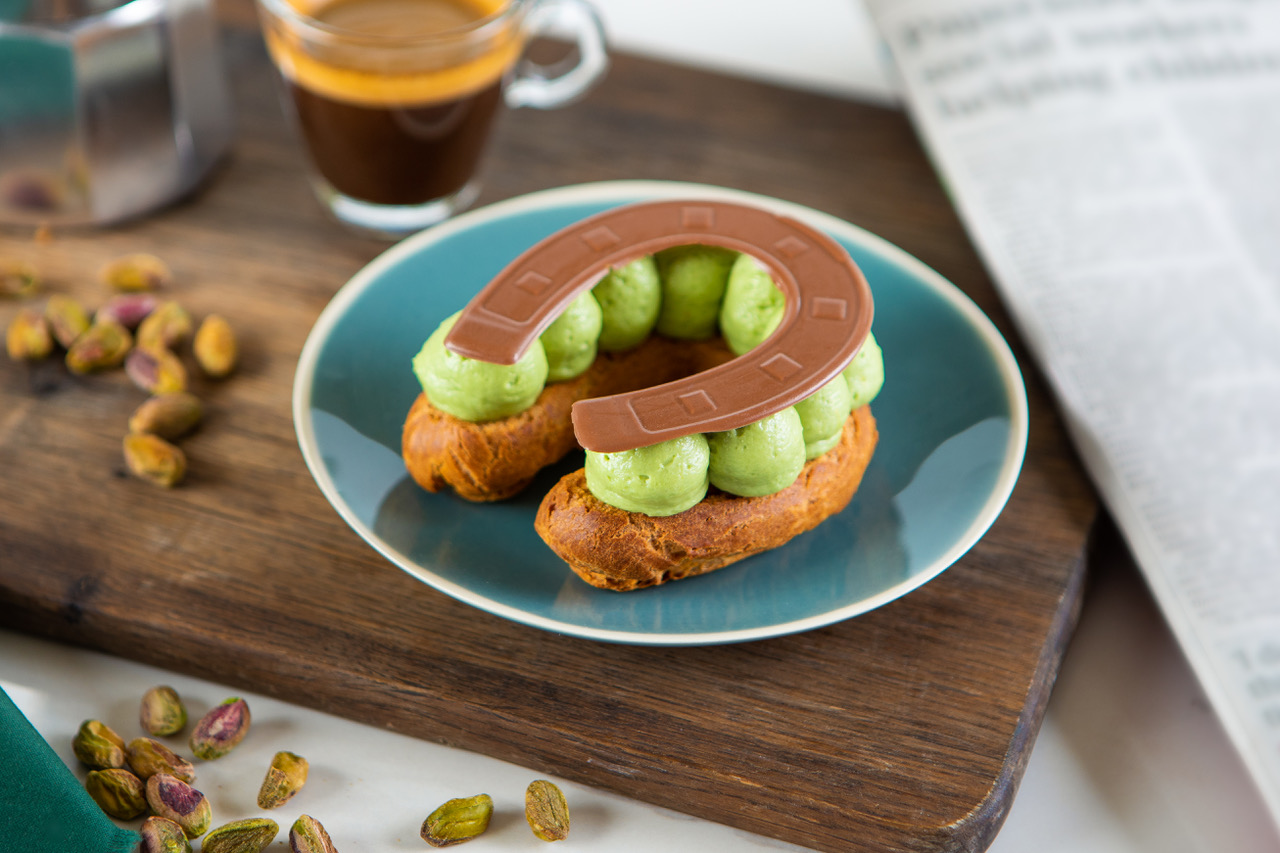 Not only will Cheltenham be known for its regency architecture, spa town heritage and the Gold Cup but now, the hospitality sector will have a unique artisan food offering that will be a must-have when visiting Cheltenham.
The HorseChoux is available for online ordering and collection at the new HorseChoux "hole in the wall" at 30 Clarence Street in Cheltenham town centre.
For more details visit the HorseChoux website - www.horsechoux.co.uk
To keep up to date follow them on - Instagram/Facebook: @thehorsechoux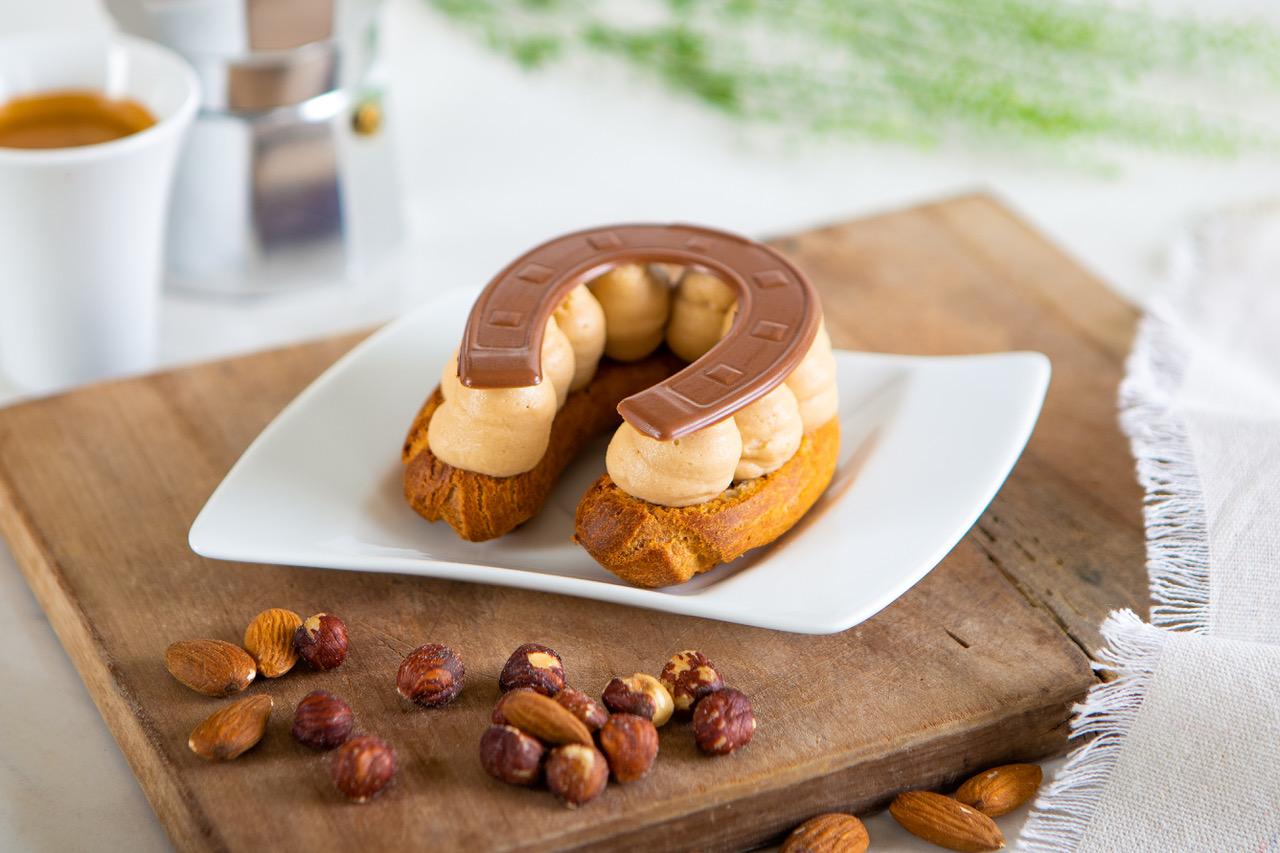 Related
0 Comments