Featuring the best of the best with over 3000 entries, the annual Harden's Top 100 Best UK Restaurant Guide offers the most comprehensive and in-depth look at the UK's restaurant scene, from big cities to small towns and villages.
Chef Patron Jon Howe and the Lumiere team are extremely proud to reach number 21 this year after their busiest year yet in 2022, as they continue to take a leading role in Cheltenham's thriving food and drink scene.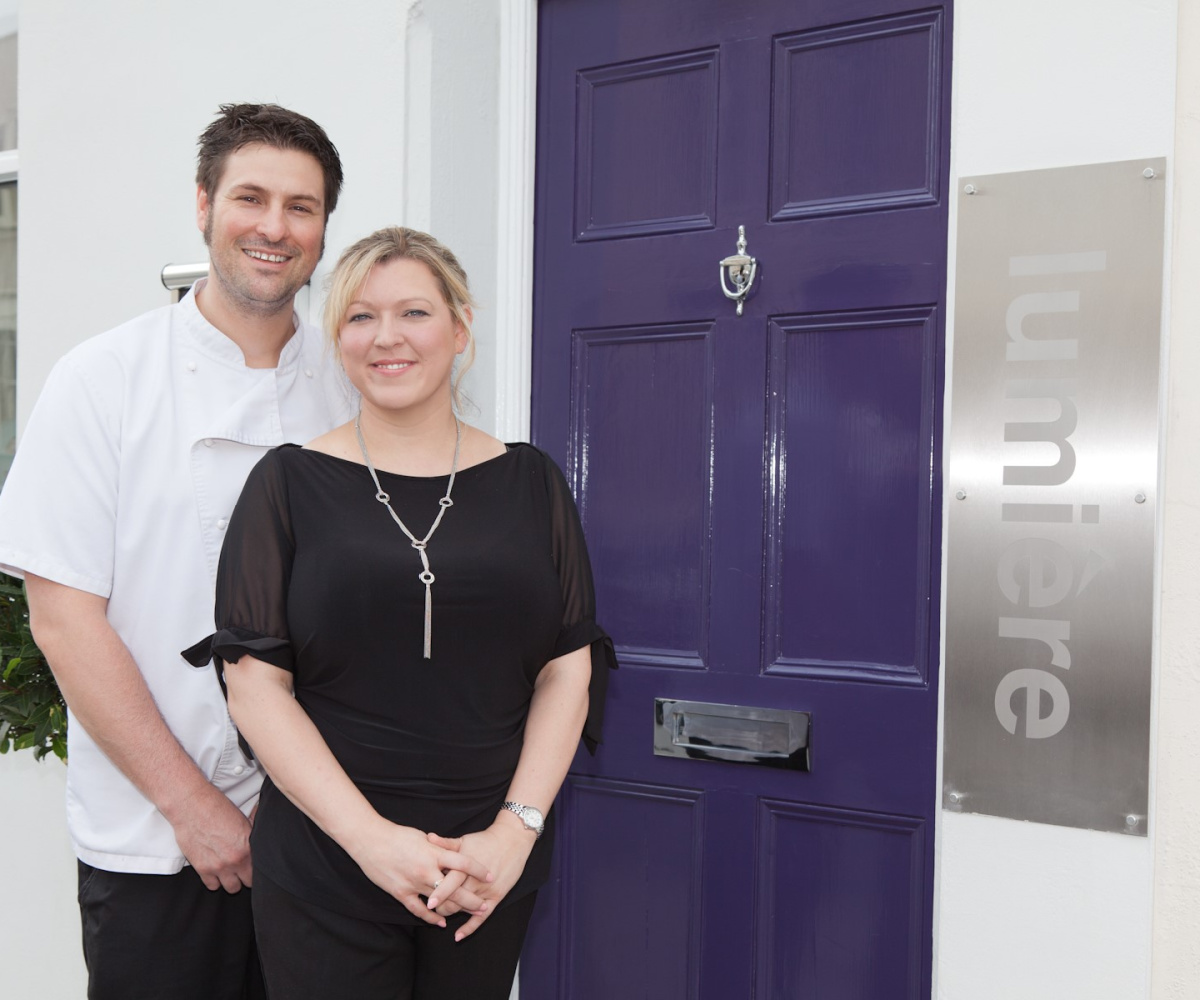 The 32nd edition of the Harden's guide, published this week, is now the only UK restaurant guide sold in bookshops based on feedback from diners, rather than a group of professional inspectors.
A total of 30,000 reports were submitted from a survey of 3,000 diners to create the list for the best 100 restaurants in the UK for 2023. Restaurants at all price levels are included, from street food vendors to the country's most ambitious dining rooms, with 2,800 restaurants listed in total.
The South West has become the nation's strongest dining region after London with Lumiere Restaurant ranking most highly in the region with Paul Ainsworth at No6 (29th), Michael Caines's Lympstone Manor (24th) and Nathan Outlaw's New Road (44th) and Fish Kitchen (63th).
Jon says:
"Reaching No. 21 in Harden's 100 Best UK Restaurants 2023 is a huge achievement for all of us and one of which we are incredibly proud – Our fourth year in a row to have been placed in the top 50. And to be the most highly ranked entry in the South West this year, I think, shows recognition for what we continue to do at Lumiere – creating a world-class dining experience that begins from the moment guests walk in to the moment they leave.
Harden's are respected at the highest level and it's so heartening for us to be at number 21 out of over 2000 restaurants combined and also to see many fabulous new additions – it shows how innovative and resilient the hospitality industry is here in the UK."
Harden's glowing entry on Lumiere says:
"Our best meal of the year!" – "we benchmark all fine dining experiences against Lumière and nobody beats them", say fans of chef Jon Howe and his front-of-house wife Helen's small restaurant, whose "unassuming exterior camouflages" a "gastronomic delight". "Sophisticated, balanced dishes with exquisite flavour" are "served with skill and passion" – and it's "come through lockdown even better than before"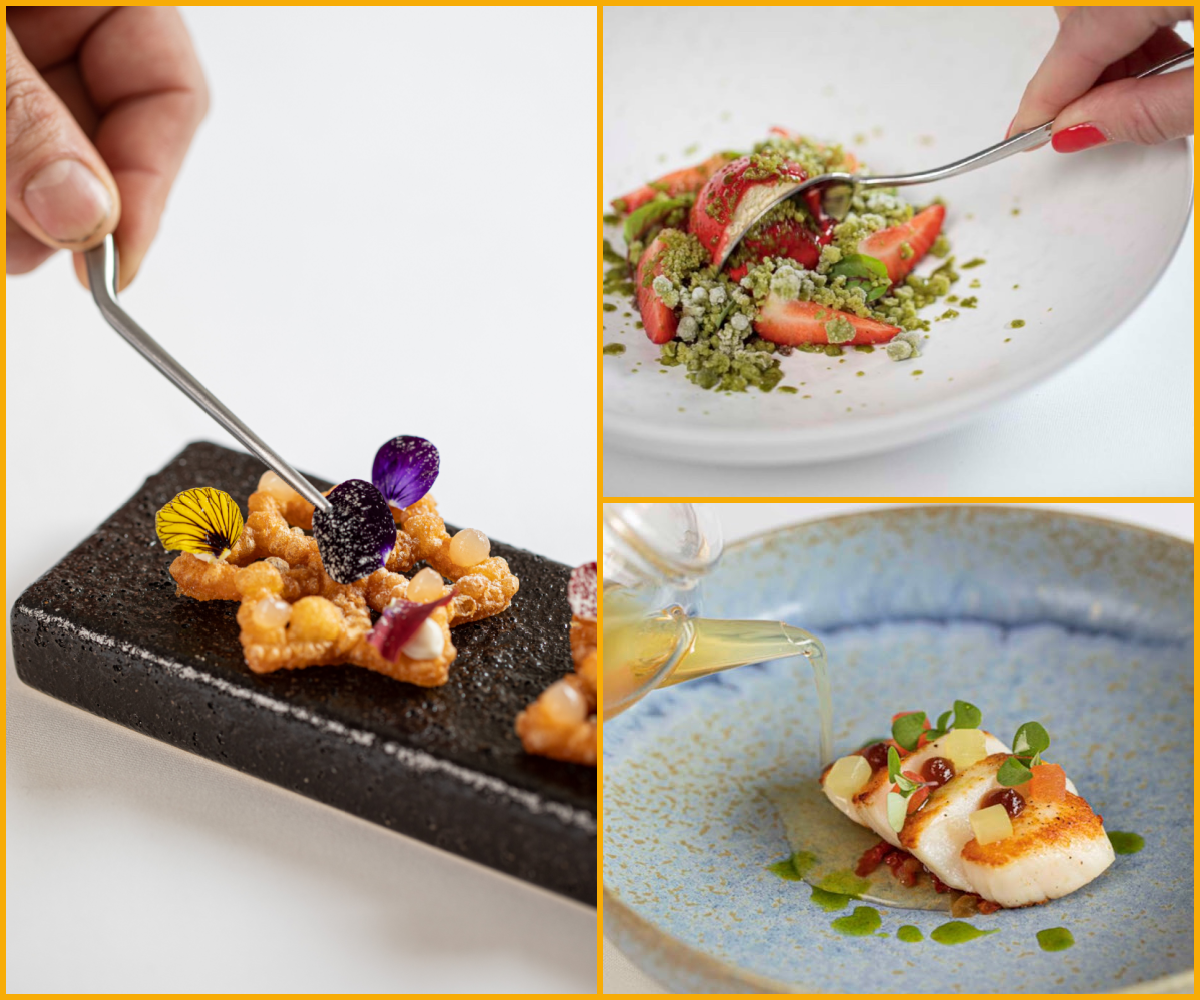 Lumiere Restaurant story
In 2009 Jon & his wife Helen made the leap to becoming restaurant owners by purchasing the freehold of Lumiere Restaurant in Cheltenham. They wanted to create a restaurant that would focus on the best British produce sourced from a network of dedicated farmers, fishermen & producers. Jon's culinary style is modern British; using his classic culinary training, the very best of British seasonal produce & a hint of childhood nostalgia is what makes his food stand out from the crowd. His unique flavour pairings & sense of playfulness make Lumiere's tasting menu a unique & enjoyable experience. Since taking the helm Lumiere has gone from strength to strength, winning many accolades and fans. The most notable achievements to date are being awarded AA Restaurant of the Year for England in 2017 and a Michelin Green Star Initiative in 2020.
During the pandemic Jon proved that he is not only a talented chef as his leadership skills came into their own; he was one of the first chefs in the country to pivot his business model to an "At Home" concept (April 2020) which not only sustained the viability of the restaurant but enabled his staff to be fully paid & supported during a very difficult time. He was rewarded with a nomination and shortlist for a national Catey Award.
Jon's positivity and determination during the first lockdown also saw him & Helen start a small kitchen garden project at their family smallholding. The project has since escalated with the addition of a large poly tunnel and now provides much of the produce direct to the restaurant.
Jon says:
"High quality, fresh, sustainable produce is at the heart of everything that we do, so we jumped at the chance to start to produce as many of our own ingredients as we can on our family's 15-acre smallholding. The ingredients that we produce are harvested by us, by hand - you can't get fresher than that and you really can taste the difference."
After this first year's trials & experiments, which have been well documented on the restaurants social media channels, they are already producing most of their own micro herbs, baby vegetables & edible flowers. The 'Farm' currently produces about 40% of the restaurants produce with the view to increasing this further next year. It also offers the opportunity to produce varieties that are not so readily available by more traditional means such as heritage varieties of beetroots & potatoes, kolrhabi, pak choi, different herbs, late season raspberries, honey berries, jostaberries, gooseberries, sloe berries & damsons to name a few.
The highlight of the Lumiere offering has always been the tasting menu, over the past 14 years the restaurant has evolved into its current format of offering 3 different lengths of tasting menu throughout the week. The addition of the kitchen garden project has played a huge part in the development of the restaurant offering over the past year or so, as Jon's focus is very much on the freshest, almost hyper seasonal produce his menus can change on a daily basis to ensure that the finest produce is showcased to its fullest potential.
Location – Lumiere Restaurant, Clarence Parade, Cheltenham, Gloucestershire. GL50 3PA Contact - Telephone 01242 222200, office@lumiererestaurant.co.uk
To make a reservation - www.lumiererestaurant.co.uk/reservations
Read more about Cheltenham's thriving foodie scene – Award-winning restaurants Cheltenham | Guide book recommended restaurants in Cheltenham | Independent restaurants in Cheltenham.
Related
0 Comments