On Saturday 7th May, Gloucestershire Guild at 18 Rotunda Terrace in Montpellier Street, hosted its official opening celebration and party in the company of makers customers and guests. Mary Greensted, arts and crafts historian, author and a patron of the Gloucestershire Guild of Craftsmen welcomed everyone, including Cheltenham MP Alex Chalk.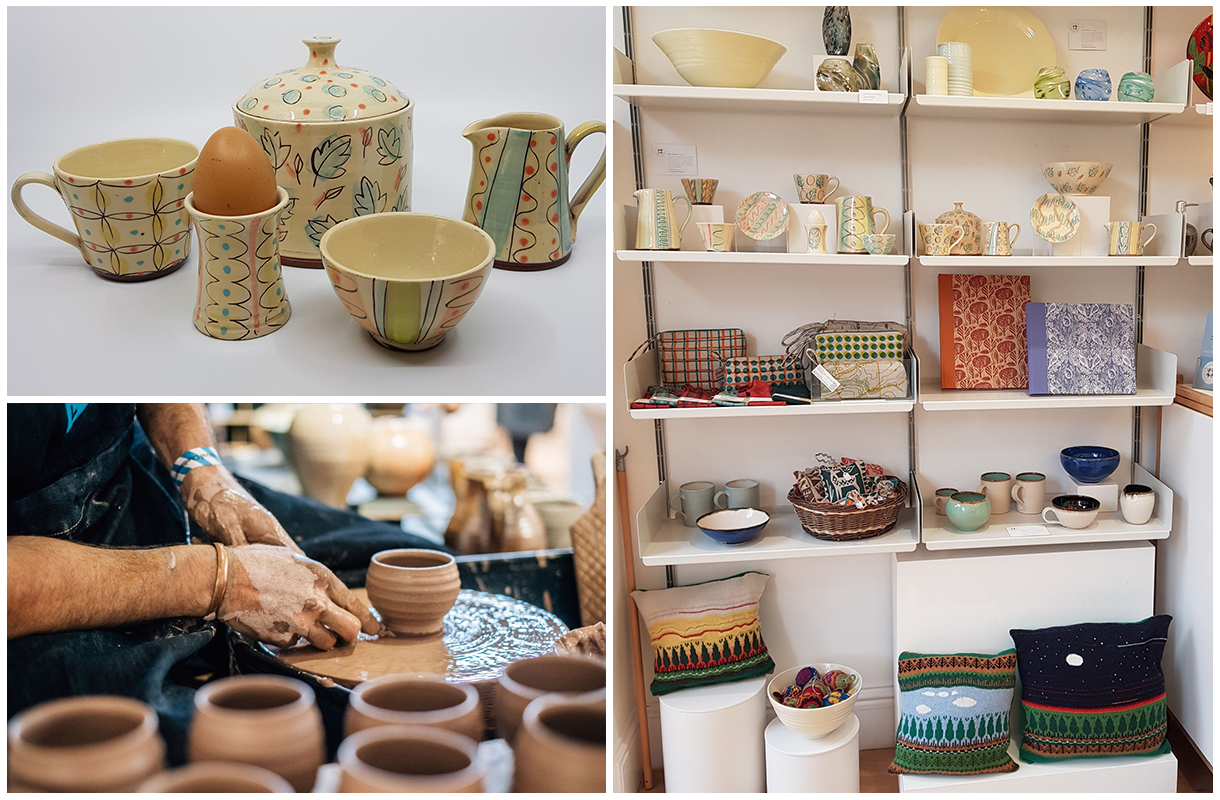 It was a lovely sunny evening, the animated conversations a pleasure to listen to and what a joy to see so much creativity on display in this perfect location. The Gloucestershire Guild of Craftsmen were The Guild at 51 at The Wilson until this closed for refurbishment. For 18 months Glos Guild Crafts was their name while at Chapel Arts but now they have their very own unique shop and gallery selling beautiful handmade jewellery, ceramics, textiles, leather goods, glass, furniture and much more!
The Gloucestershire Guild of Craftsmen is a charitable membership organisation made up of designer-makers. The Guild organises exhibitions, demonstrations and workshops offering invaluable resources for those wishing to participate in or learn about the world of craft and design.
Founded in 1933, the purpose of the Gloucestershire Guild of Craftsmen is to foster and promote fine craftsmanship and good design. These aims came out of the vibrant Arts and Crafts Movement in the Cotswolds at the turn of the 20th century.
Gloucestershire Guild is open 6 days a week, Monday to Saturday from 10 am to 5 pm.
---
Looking for more arts and crafts inspiration in Cheltenham? Check out our guide for all of the Crafts, Fairs & Markets happening near you.
Related
0 Comments