Stephanie Shaw & Carys Jones, Personal Stylists at John Lewis & Partners Cheltenham, share their top 5 tips for ladies going to The Cheltenham Festival this year.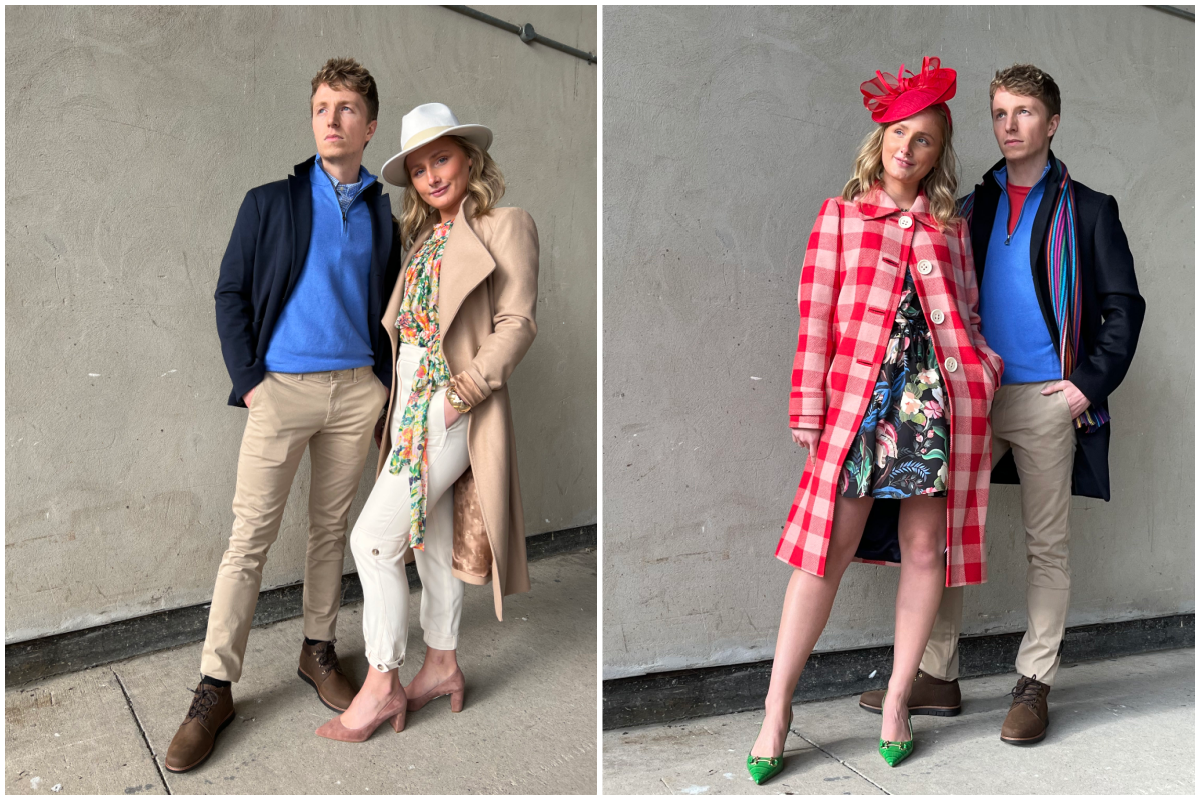 1. Conversation Starting Accessories
This years all about a statement accessory that will get those heads turning. Bejewelled bags, feathered head wear, eye-catching earrings and fierce footwear are all easy ways to elevate your race look.
2. The Bygone Era
A homage to the 1970s, you'll see plenty of psychedelic prints, flared trousers and platform shoes this spring. Translate this into your race outfit by opting for interesting shapes and proportions, alongside groovy patterns.
3. Go Big Or Go Home!
2022 is the year of trying new things, so don't be afraid to reach for your oversized coats and leave traditional tailoring and tweed behind. Think full-length quilted coats and larger than life scarves. The bigger the better.
4. A Love Letter To Colour
If winning best dressed is top of your racing day agenda, then you'll be spoilt for choice in terms of colour, with primary colours and sweet shop brights at every turn. Colour blocking is a huge trend this season, so don't be afraid to pair your kermit green with bubblegum pink.
5. Planet Friendly Purchase
With many of us making more considered choices in our wardrobes, investment pieces are a must. When selecting your outfit, ask yourself "will I wear this again?", as we're all just trying to make more sustainable decisions while also looking FAB.
Final thought...
Don't forget to check the dress guidelines for your Cheltenham Festival enclosure before you select your race day look, as some may require hats or a certain amount of modesty depending on the venue/day.
Follow @johnlewis_steph and @jl_carysj on instagram and book your pre-races style appointment with one of the Personal Stylists in store at John Lewis & Partners Cheltenham or online at John Lewis Personal Styling.
For menwear advice read - 6 Cheltenham races menswear essentials by John Lewis Personal Stylists
---
To plan your stay in Cheltenham during Cheltenham Race Week check out our helpful guides:
Related
0 Comments