Willy Russell's legendary Blood Brothers returns to the Everyman Theatre until Saturday 20th November. We were lucky enough to see it first hand and have shared our thoughts below…
At its core, Blood Brothers is a relatively simple tale; but its poignant portrayal of lost innocence and the dividing powers of life and class are as relevant today as they ever were. There is a reason why it has been such an enduring success for over 30 years.
The musical follows the story of Mickey and Eddie, twins who grow up on opposite sides of the track after their mother, Mrs Johnstone, reluctantly gives one up when she does not have the financial means to keep him.
Mickey grows up in a poverty-stricken world, while Eddie lives a privileged life. Regardless of this divide, the boys find themselves intrinsically connected, forming an unlikely life-long bond despite the best efforts of their parents.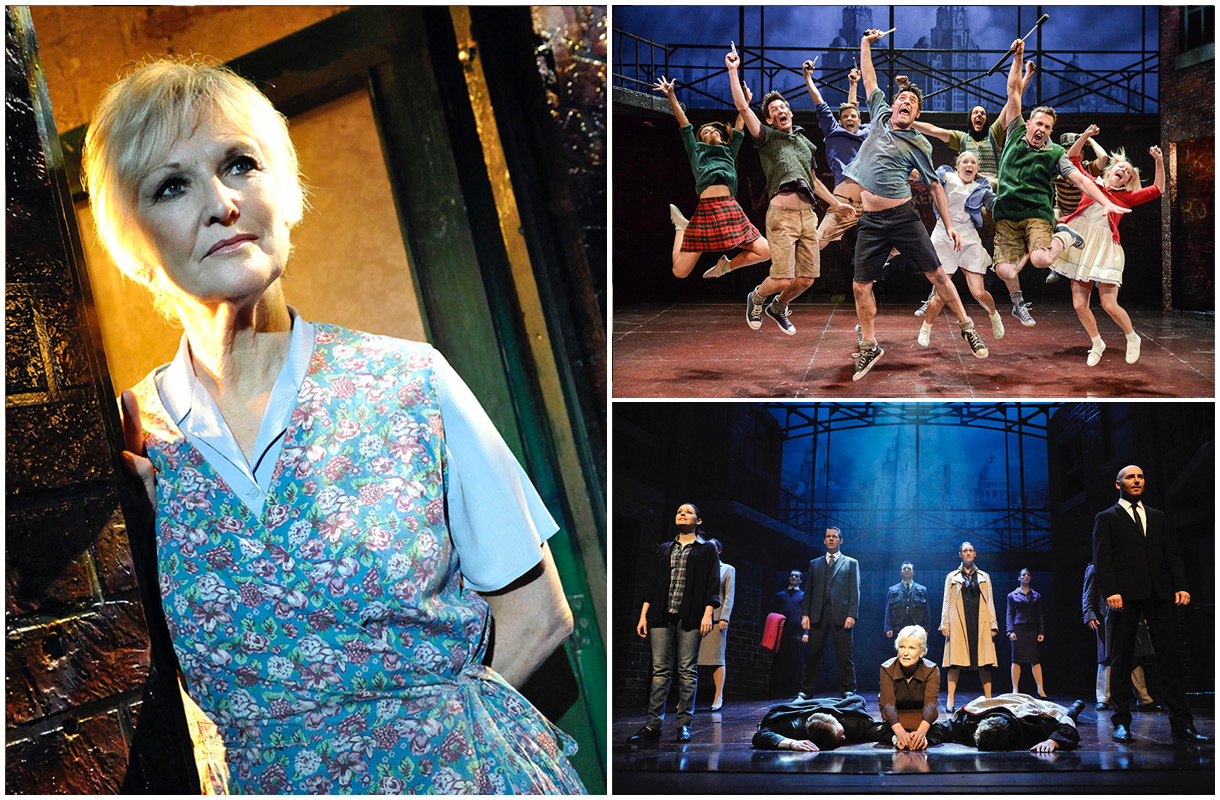 Alexander Patmore (Mickey) and Joel Benedict (Eddie) play brilliant turns as the titular Blood Brothers. Filling the stage with boundless energy as boisterous seven-year-olds, before effortlessly transitioning into awkward, rebellious teenagers and later world-weary adults as the characters grow and their relationship gradually becomes more strained.
Patmore in particular is a triumph, subtly building in the inherent insecurities of Mickey's character that ultimately fester as the harsh realities of life take their toll. His transformative change in body language, tone and delivery make for a heart-breaking performance as Mickey's mental wellbeing dramatically deteriorates.
Other shining performances include Robbie Scotcher as the ever-present, looming narrator and Lyn Paul, who returns for her farewell tour as Mrs Johnstone. Mickey's and Eddie's biological mother acts as the centre of the play and Paul brings constant warmth and charisma to the role that you can't help but fall in love with. Making her sorrowful final rendition of 'Tell Me It's Not True' all the more tear-jerking as the story draws to its close.
Blood Brothers has been dubbed the 'Standing Ovation Musical' and it did not disappoint at the Everyman Theatre. With its wonderfully written story, unforgettable songs and powerful performances, you cannot help but be moved to your feet as the cast take their final bows.
Blood Brothers is taking place at the Everyman Theatre, Cheltenham until this Saturday, 17th November, with two performances Wednesday, Thursday and Saturday. Tickets are available via the Everyman Theatre box office.
For more events and live shows in Cheltenham check out our helpful guides - Autumn Events in Cheltenham and Christmas Events in Cheltenham.
Review by Stuart Fieldhouse.
Related
1 Comments