Direct from the West End, multi award-winning theatre group, Mischief, the creators of The Play That Goes Wrong, returned to the Everyman Theatre last night with their brand new comedy – Groan Ups.
We had the pleasure of experiencing the opening performance and have shared our thoughts below…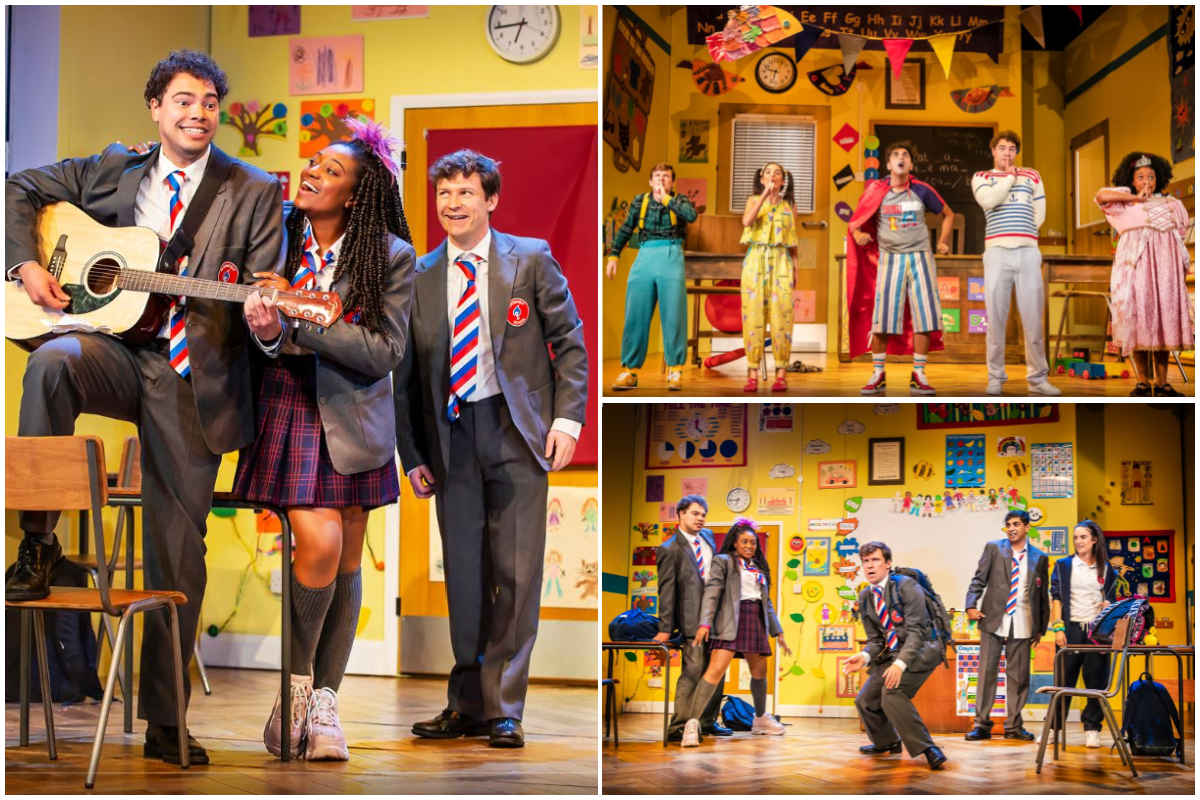 Images copyright - Pamela Raith.
Groan Ups is a comedy all about growing up. With a clever use of sets, props, costumes, hairstyles and great acting the five main characters take the audience on a journey from primary school through to high school, before coming together at a hilarious school reunion years later.
The show evokes vivid memories of first kisses, playground banter and getting merry on bottles of Blue Wkd and strange spirits, sneaked out from parents' alcohol collections! It reminds the audience of the period in their lives, often thought to be the best days of our lives, although for many plagued with chronic embarrassment, unrequited crushes, desperate struggles to be in the popular gang, pressure by parents and competition with peers.
By the second half of the play you could sense the audience really cared for the loveable characters. The reunion party, which introduced two new actors, was an experience most could relate to with careers, partners and lifestyles exaggerated to amusing extremes to impress one another. Several scenes had the audience howling with laughter. Our favourite scenes featured a 'hired girlfriend' declaring why she'd fallen in love with the school wimp, promptly followed by several OTT break up scenes because he was too much to handle in bed!
We don't want to give too much away, although it's fair to say this is a lesson not to be skipped! Performances are taking place until this Saturday, 9th Oct. Book your tickets at the Everyman Theatre box office.
Mischief fans will be delighted to know that the theatre group will return to the Everyman Theatre to brighten our lives in February too with another new show – Magic Goes Wrong. Taking place 8th – 19th February 2022.
Review by Lisa Kowalkowski, Visit Cheltenham, Digital Marketing Executive
---
For more events and live performances taking place in Cheltenham this year check out our helpful what's on guides –
Related
0 Comments