One of the most acclaimed dramas of modern theatre, The Dresser, is performing at The Everyman Theatre until Saturday 25th September. We invited local theatre enthusiast, Danielle Ellis, to check it out on behalf of Visit Cheltenham. Here is how she got on...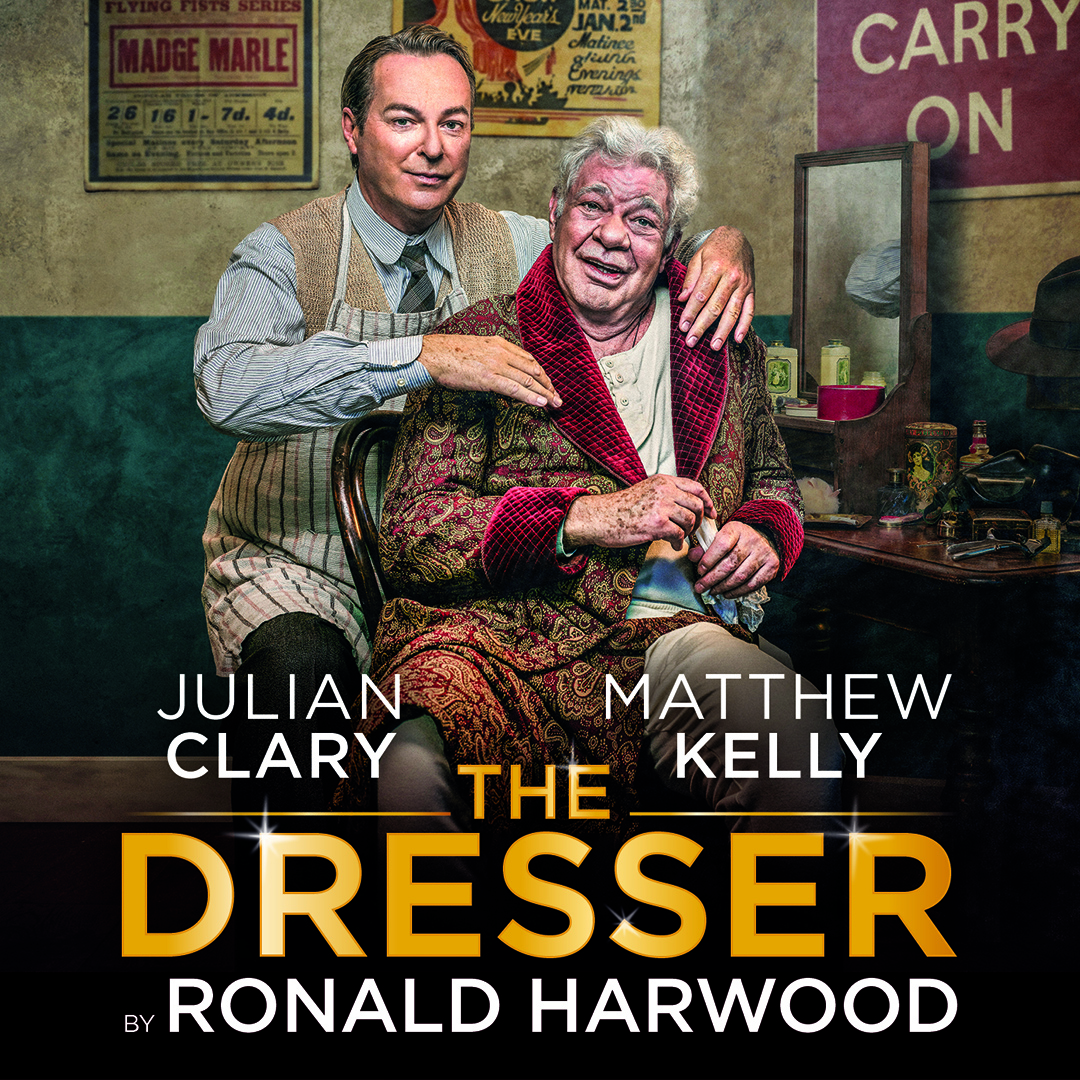 A packed audience flocked to The Everyman Theatre to watch The Dresser on opening night.
Set in war time, a repetory company have arrived at an unspecified town for a week of plays by Shakespeare. When the star of the show begins to unravel, the Dresser is determined to ensure that the show will go on regardless.
The Dresser, Norman played by Julian Clary has been Sir's right hand man for 16 years. His early career as an actor came to nothing and now his world revolves round Sir, played by Matthew Kelly. He runs the actor manager of the company
It is a play full of loneliness, Sir's wife Her Ladyship is "sick of reviews saying her acting is barely 'adequate"; the stage manager is a brittle character who has worked for Sir for 20 years; the Dresser is desperate for a little recognition for all he does.
Yet, there is also much amusement. Matthew Kelly spends most of the play dressed in dreadful long johns that sag in a way that matches his craggy face. Norman is a master of barbed comments and facial grimaces. It is lovely to see the glimpses of the Julian Clary we 'know" at these moments.
As Sir has panic attacks and appears to forget his lines and recites lines from the wrong play, Norman takes sip after sip of brandy becoming more and more drunk. He bolsters Sir up, reminding him of his lines, ensuring he makes up for the correct play and pushes and pushes him to perform. He's seen it all before, he knows he can get Sir on stage.
The second half sees King Lear being performed off to the right of the stage - with a very clever transformation of the dressing room staging from the first act. The storm scene is magnificent. I will not spoil the ending, but you might see where it is going!
Matthew Kelly acts the mad, disintegrating actor, with relish barbing his dresser but also recognising he couldn't do without him. Julian's Norman is a triumph, a subtle blending of the author Sir Ronald Harwood's prose, his experience working in theatre and his own spiky comebacks. This is a performance definitely not to be missed.
Tickets are available for the five remaining performances (23rd September - 25th September) online and from the Everyman Theatre box office.
For more event inspiration check out our Autumn Cheltenham What's on Guide featuring 100+ events.
Review by Danielle Ellis. Find Danielle on Instagram and Twitter - @breadbakerdani
Related
0 Comments