A new urban axe throwing venue has opened in Cheltenham town centre bringing the sport of axe throwing indoors to our Regency town.
The unique venue, Eat Sleep Axe, is located on the first floor of Escape Rooms Cheltenham on Winchcombe Street, in the town centre. It offers the opportunity for locals and visitors to enjoy socialising in a fun, friendly environment whilst taking it in turns to throw axes.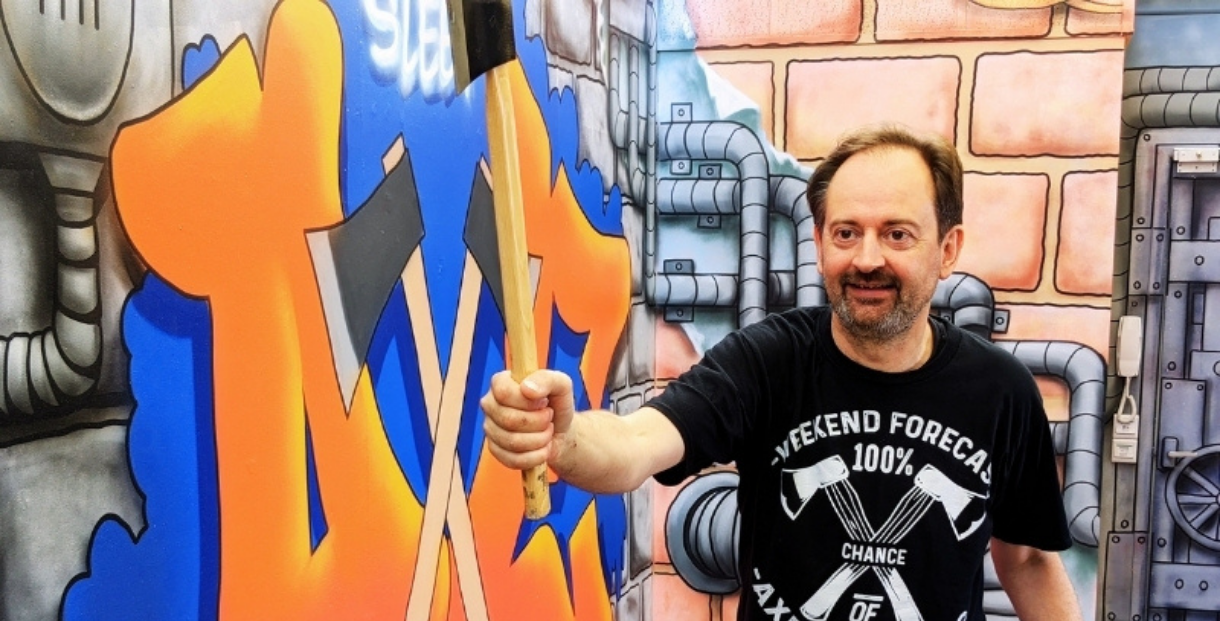 The three axe throwing lanes are safely fenced off, two are WATL (World Axe Throwing League) style targets and one "Norse and Crosses" board (noughts and crosses with Norse Hawk tomahawks). Around the target lanes is ample space for players to socialise while they wait their turn.
The sport of axe throwing has a long history, (back to the 3rd Century) and today there are axe throwing leagues, competitions and outdoor ranges around the world. More recently, bringing axe throwing indoors has become popular, and Eat Sleep Axe provides that unusual experience in Cheltenham, in a suitably urban venue.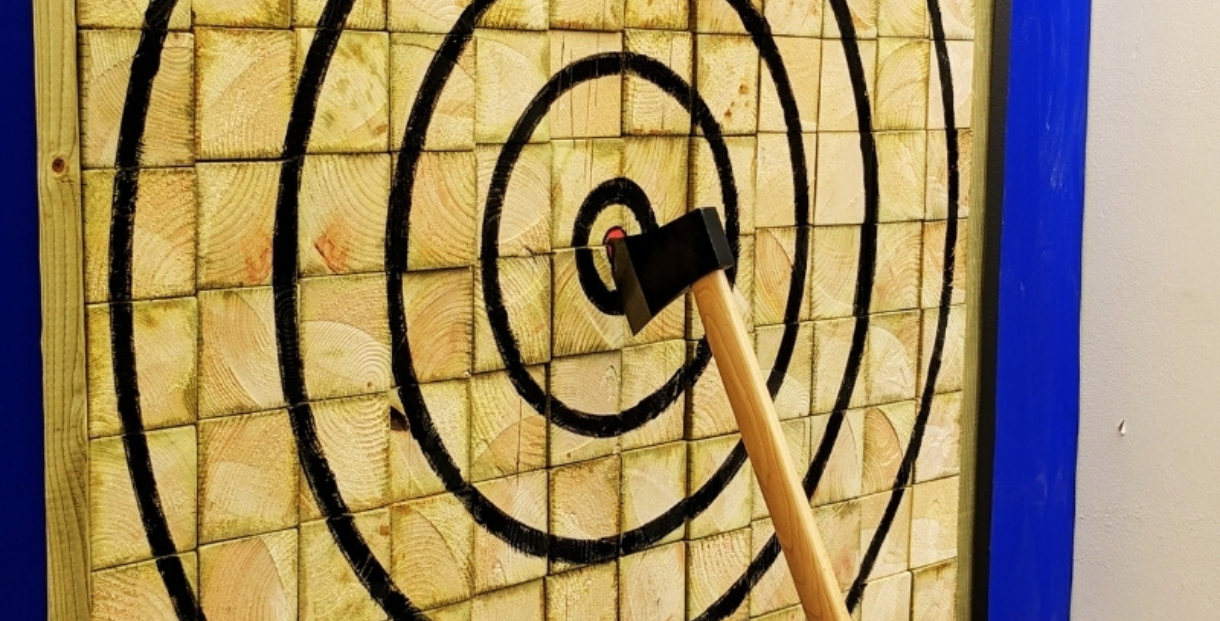 Pete George, Chief Axe Officer at Eat Sleep Axe said - "Urban axe throwing is a little like other target sports such as archery, but with a more sociable element, similar to the experience when ten-pin bowling. We want players to enjoy the competitive element of hitting the targets, but also just hang out with friends in a fun, relaxed space."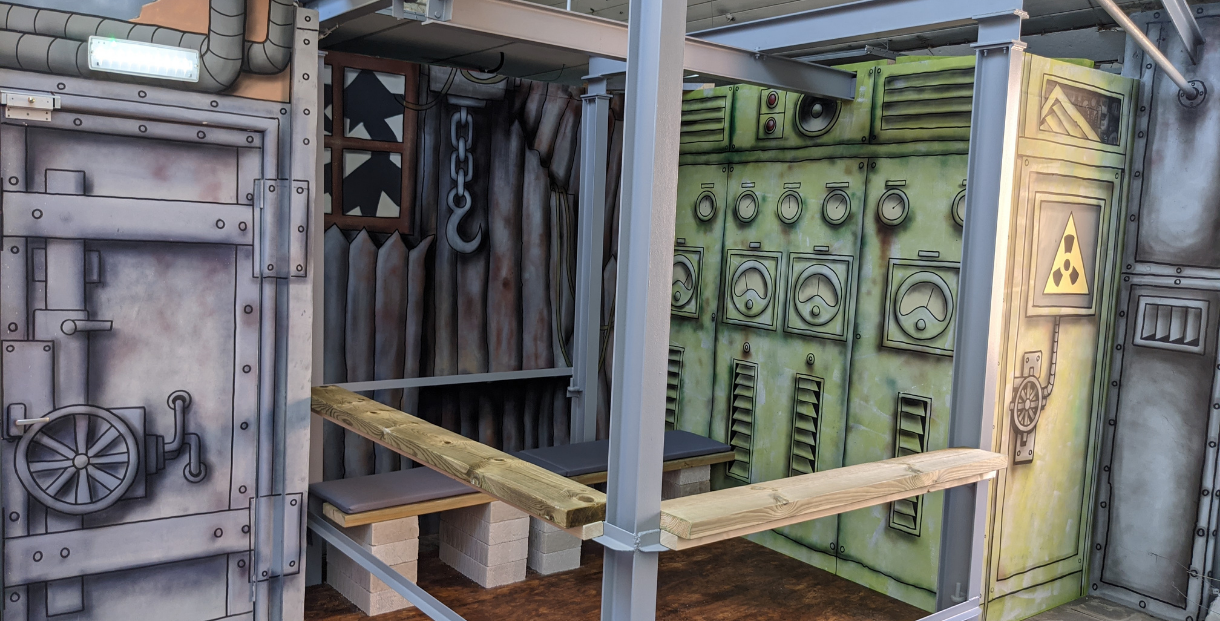 The venue is open at weekends initially from the beginning of September (Friday – Sunday 10:45am - 9pm) and plans to run an axe throwing league on weekdays in the future. Players can book an hour session for up to 4 people per lane, which includes instruction and plenty of free play. Cost is just £15 per person for a one hour session including instruction and is suitable for children 12+ years.
Further details can be found at - eatsleepaxe.com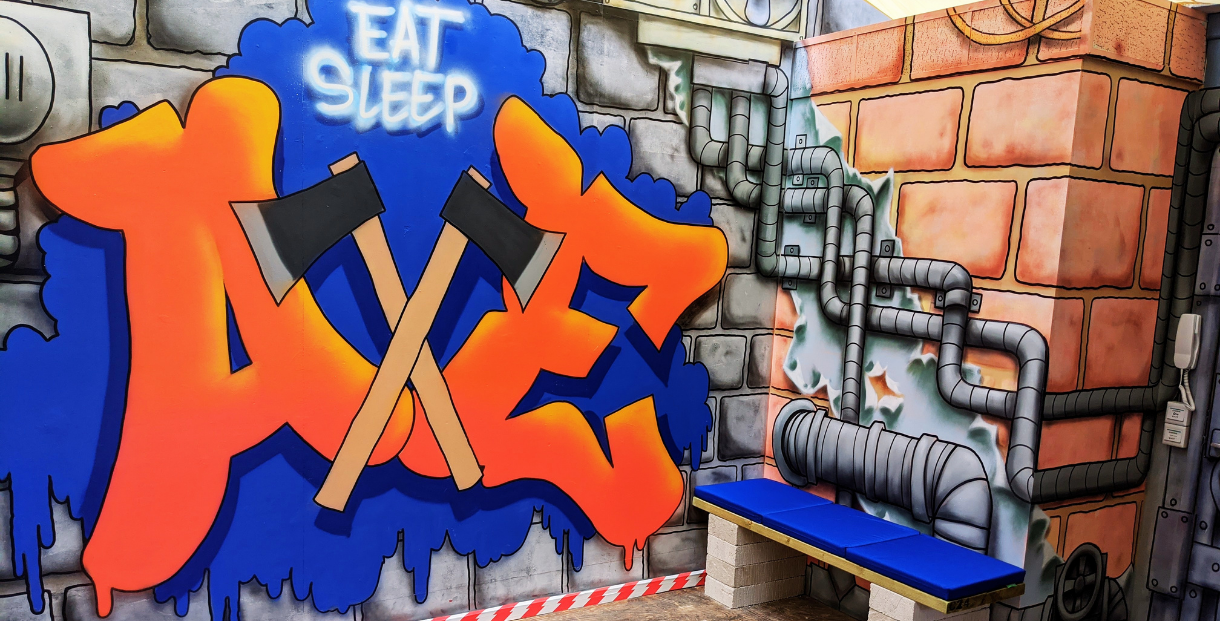 To be the first to discover the latest news and best events taking place in Cheltenham, including our exciting plans for Christmas, subscribe to receive our free fortnightly newsletter.
For things to do and event inspiration check out our helpful guides...
110+ Autumn Events in Cheltenham
Festivals and Major Events in Cheltenham
Related
0 Comments