On Sunday 15 August, as part of Climate Awareness Day at the Big Screen in the Gardens, several local climate charities and organisations were invited by Cheltenham Borough Council to provide information to the public on local initiatives helping to combat climate change and supporting the town's target of being carbon neutral by 2030.
A summary of these extraordinary organisations and contact details have been listed below for any interested persons who were unable to make it to Imperial Gardens. We hope you find the information useful and thank you in advance for your interest in protecting our planet and creating a better environment for us all!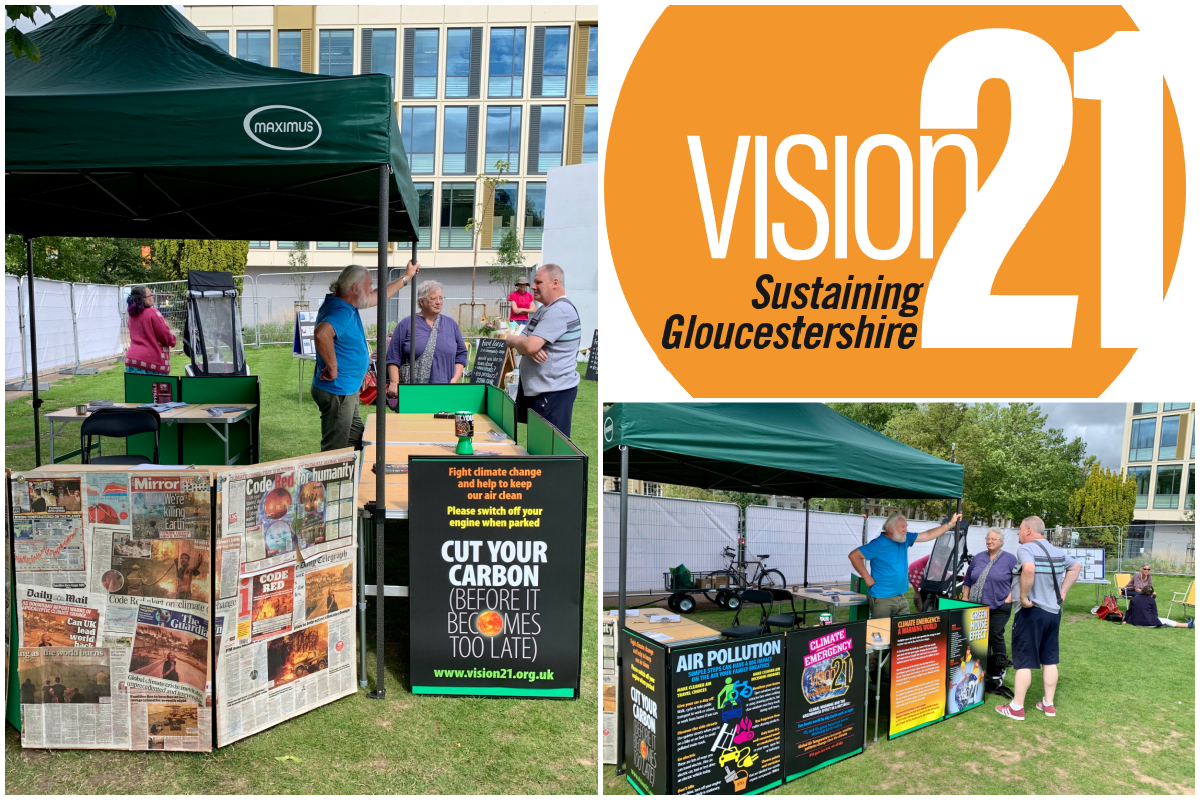 A registered charity working for a sustainable Gloucestershire by thinking globally and acting locally. Formed in 1994, its vision is to create a sustainable county in which we have vibrant communities working in harmony with economic, social and environmental needs.
The charity runs several local successful sustainability projects including…
Thermal imaging – For a donation an infra-red photo can be provided of a house so that the home-owner can see where they are losing heat and ultimately save money with insulation.
Regeneration Repair Café – To prevent unnecessary waste, the repair café exists so that local people can take along items that are broken, such as electrical and electronic items, textiles and small household items and the volunteers will attempt to repair the broken items. Simple bike repairs and maintenance can be booked in advance on 01242 224321 on 1st Sat of the month 10-2pm. Address – St. Andrew's URC, Montpellier Street, GL50 ISP.
Two community edible gardens – Learn how to grow your own veg and take home a share of the harvest at Priors Park in Tewkesbury and PYO veg in Annecy Gardens, Sandford Park with working sessions during the growing season.
Lansdown Composting Club – Deposit your garden's organic matter and receive organic compost in return. (Included in the Vision 21 household membership of just £15 for the year).
Reclaim – The Reclaim warehouse sells good quality affordable furniture, white goods and reconditioned bikes at a price to suit all pockets. They also redistribute surplus paint to avoid it being wasted / added to a landfill. Combined the charity re-directs approximately 100 tonnes of waste going to landfill every year! Reclaim is open to the public Monday to Saturday 9.30am – 4.30pm at Unit 25b Lansdown Industrial Estate, Cheltenham, GL51 8PL.
Can do – Used cans, old cables, keys, wires and plugs can be dropped off at Reclaim Warehouse to be recycled.
Find out more about Vision 21 and all of their local projects here - www.vision21.org.uk/ Follow along on social media at…
instagram.com/vision21.gloucestershire/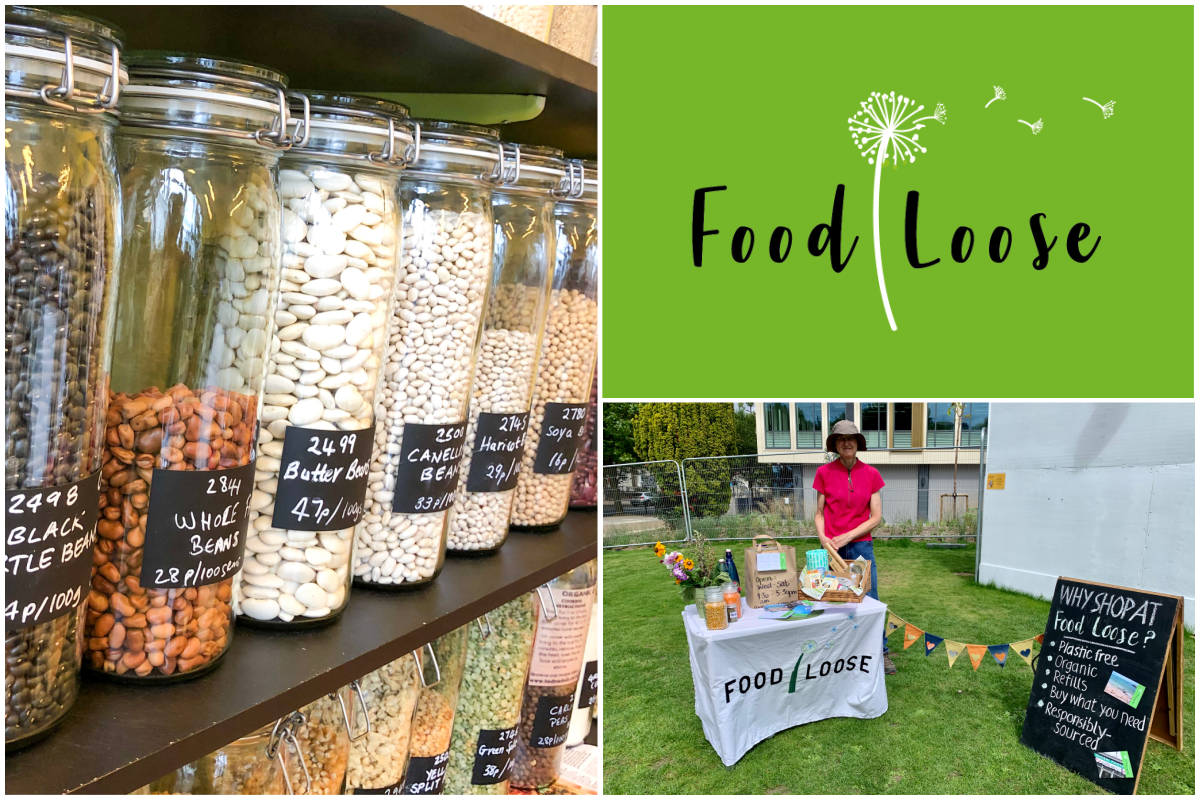 An ethically sourced zero waste refill shop at 16 Portland Street, Cheltenham, on a mission to help our local community reduce their plastic waste and to promote a fairer economy. They do this by purchasing through worker co-ops, certified fair trade routes or sourcing directly from manufacturers, with a focus on organic products. The idea is that customers take their own containers to store and they are refilled with food and household products, helping to reduce plastic waste.
Food items on offer include, rice, pasta, chocolate buttons, dried fruits and nuts, oils and vinegars on tap, herbs and spice, as well as a range of household products including, laundry liquids, washing up liquid, toilet cleaner, hand sanitiser and much more! They also sell a range of everyday items and toiletries to help you live a planet friendly lifestyle.
A Click and Collect service is available via their website, all orders are packed in food-safe paper bags, ready for customers to collect. Delivery is also available to households self-isolating within a 5km radius of the shop.
Food Loose comes under the umbrella of Global Footsteps (see more details below). All Food Loose profits go to help fund other projects the charity supports.
Find out more about Food Loose here - www.foodloose.co.uk Follow along on social media at…
facebook.com/FoodLooseCheltenham
instagram.com/foodloosecheltenham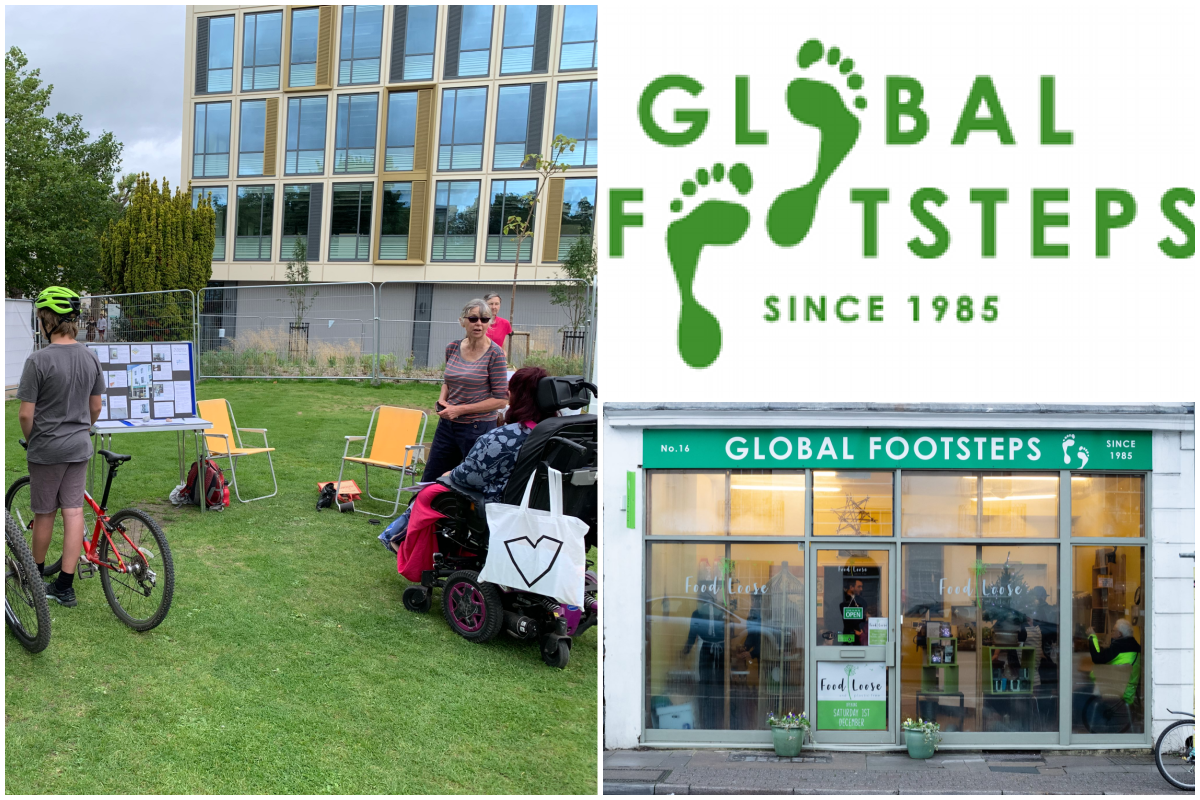 A local educational charity which was established in 1985 and focuses on sustainability which links grassroots communities around the world, currently supporting projects in Africa as well as working with other local charities to help vulnerable people in Cheltenham.
The main base is Food Loose, 16 Portland St, Cheltenham GL52 2PB.
The charity also runs Little Footsteps a parent and toddler group for 0-4 years at the Quaker Meeting House, Warwick Place every Thursday during term time.
Find out more about Global Footsteps here - global-footsteps.org Follow along on social media at…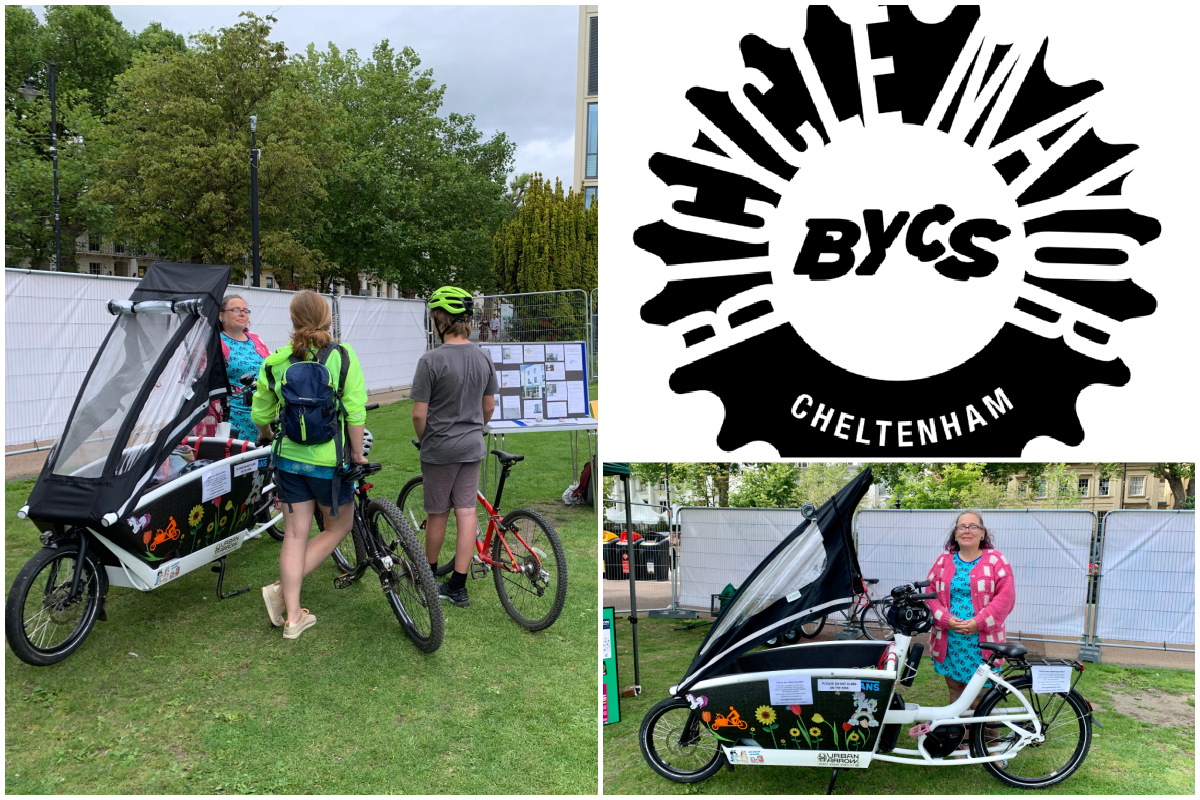 The new Bicycle Mayor of Cheltenham, Bex Mountford, was also at the Cheltenham Climate Awareness Day demonstrating her cargo bike which she uses herself to transport her two children and shopping around in. Bex strongly believes cargo bikes with electric assist can replace cars for many journeys in and around town.
Read more about Bex's voluntary position as Bicycle Mayor of Cheltenham. For more information visit www.bycs.org. Follow along on social media at…
Related
0 Comments